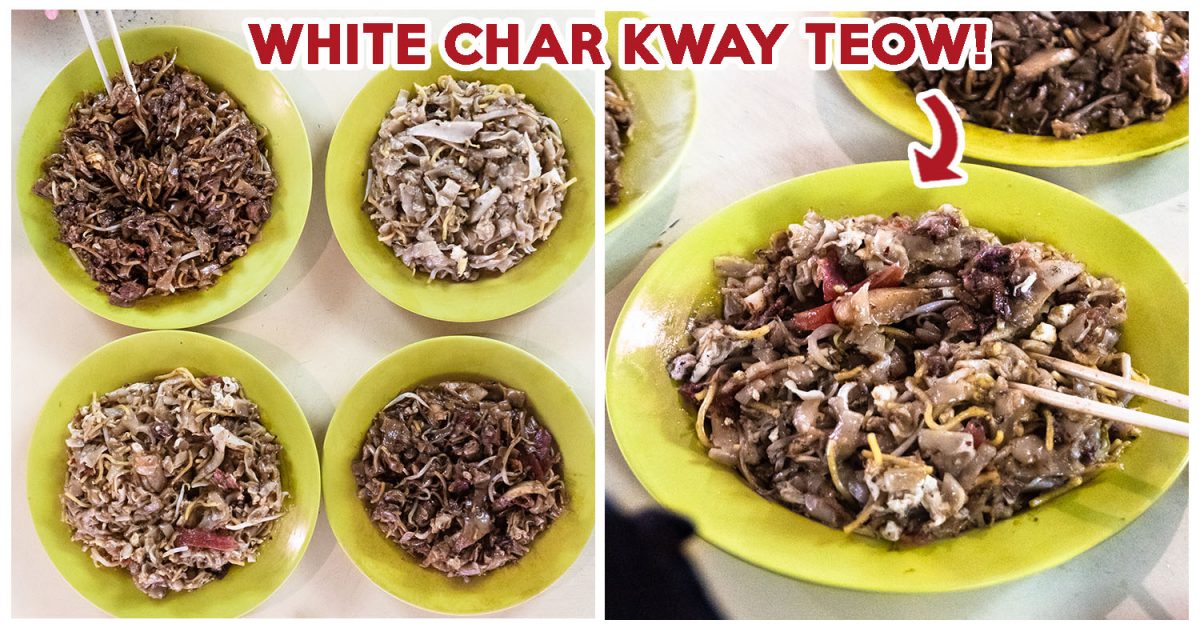 Cockles Fried Kway Teow At Toa Payoh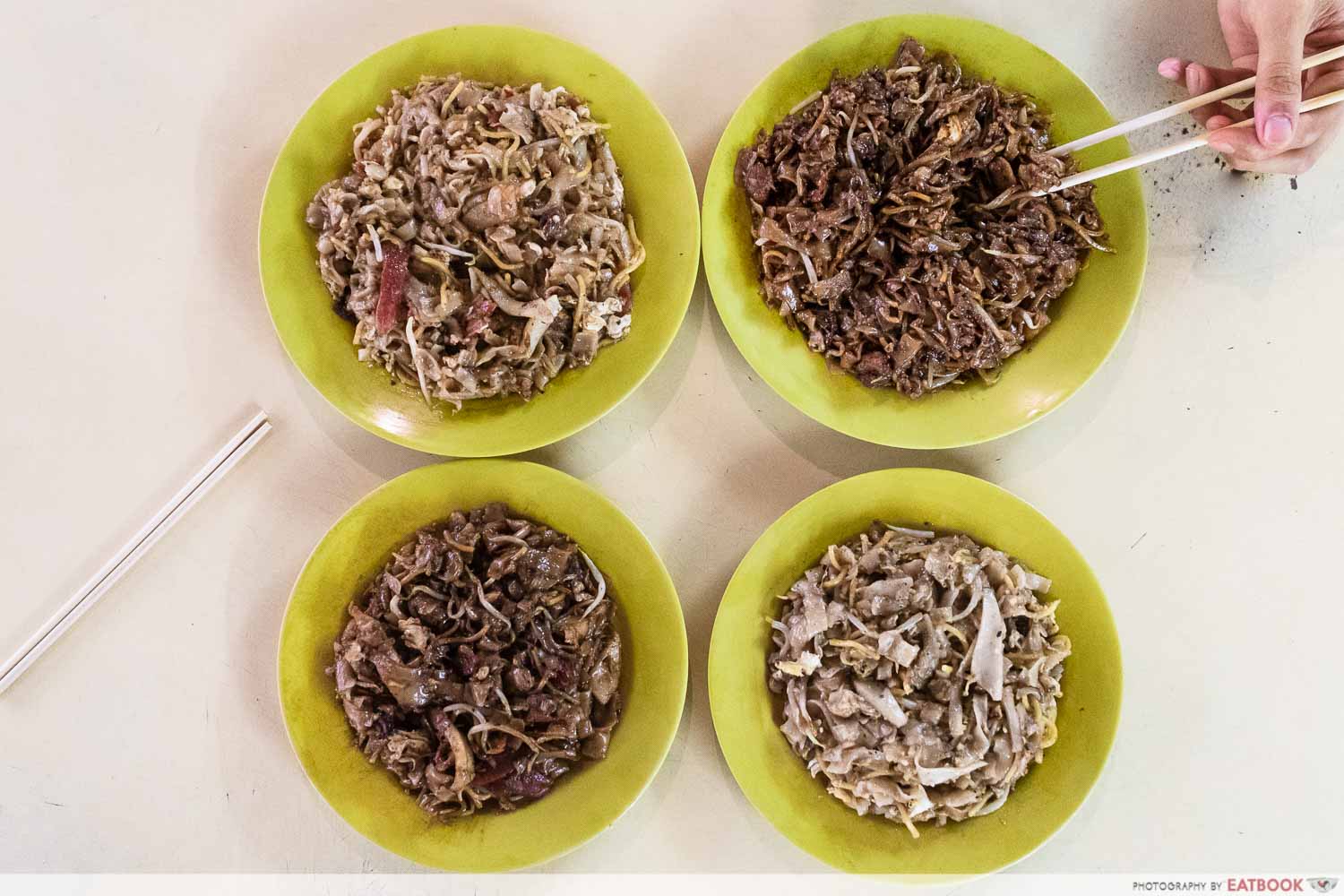 At Lorong 5 Toa Payoh Hawker Centre, you will find a symphony of wok scraping and oil sizzling, along with heavy wok hei smells lingering in the air. Tracing the source to Cockles Fried Kway Teow that already had a long, endless queue, my FOMO instincts kicked in and I had to give it a try.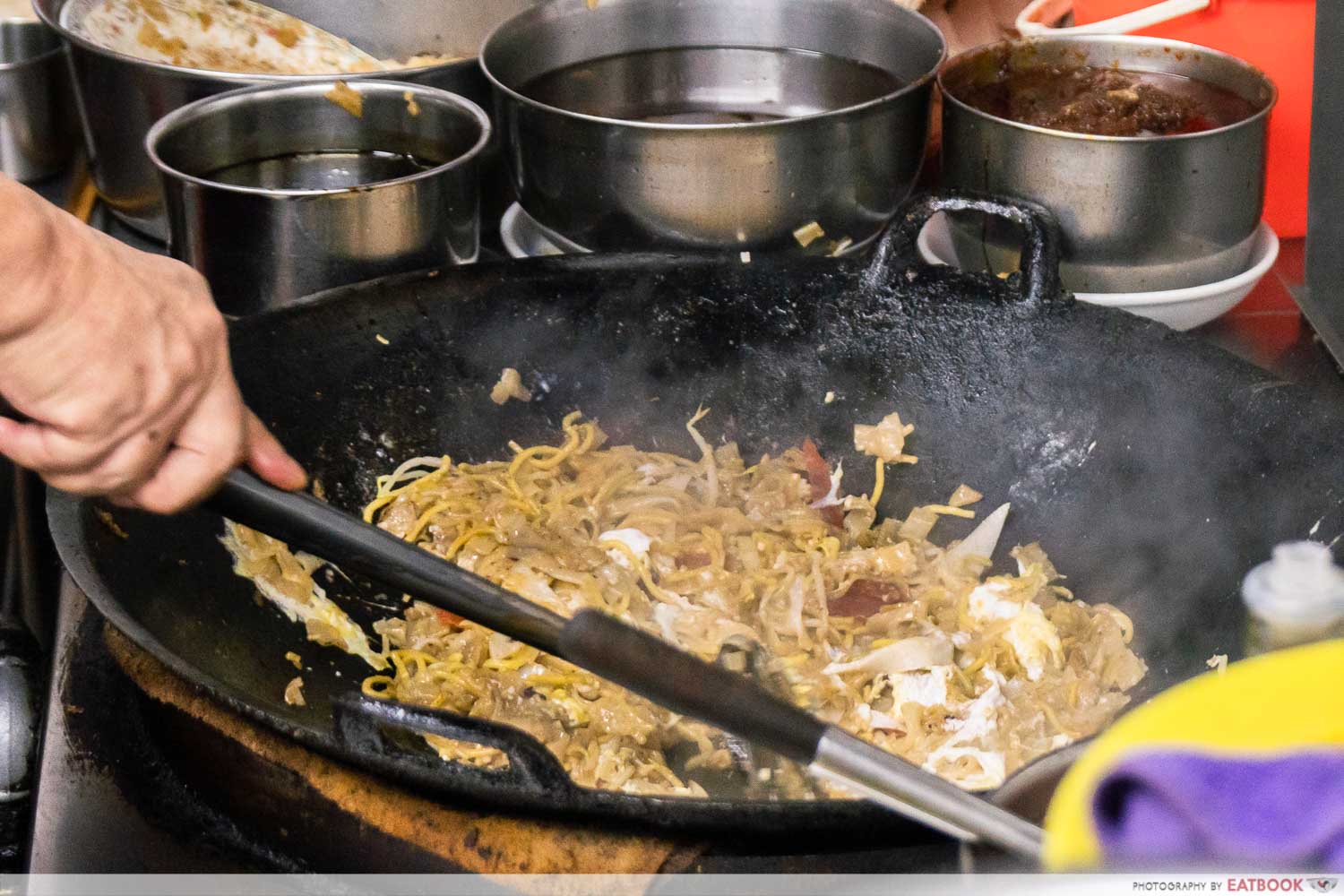 I witnessed the chef's rhythmic and smooth manoeuvres in front of his wok, which suggested refined skills, honed with years of experience. This stirred high hopes in me for a satisfying plate of kway teow with a heavy breath of wok hei. 
Hokkien Man Hokkien Mee Review: Hokkien Mee By Former Les Amis Chef At Toa Payoh
Food at Cockles Fried Kway Teow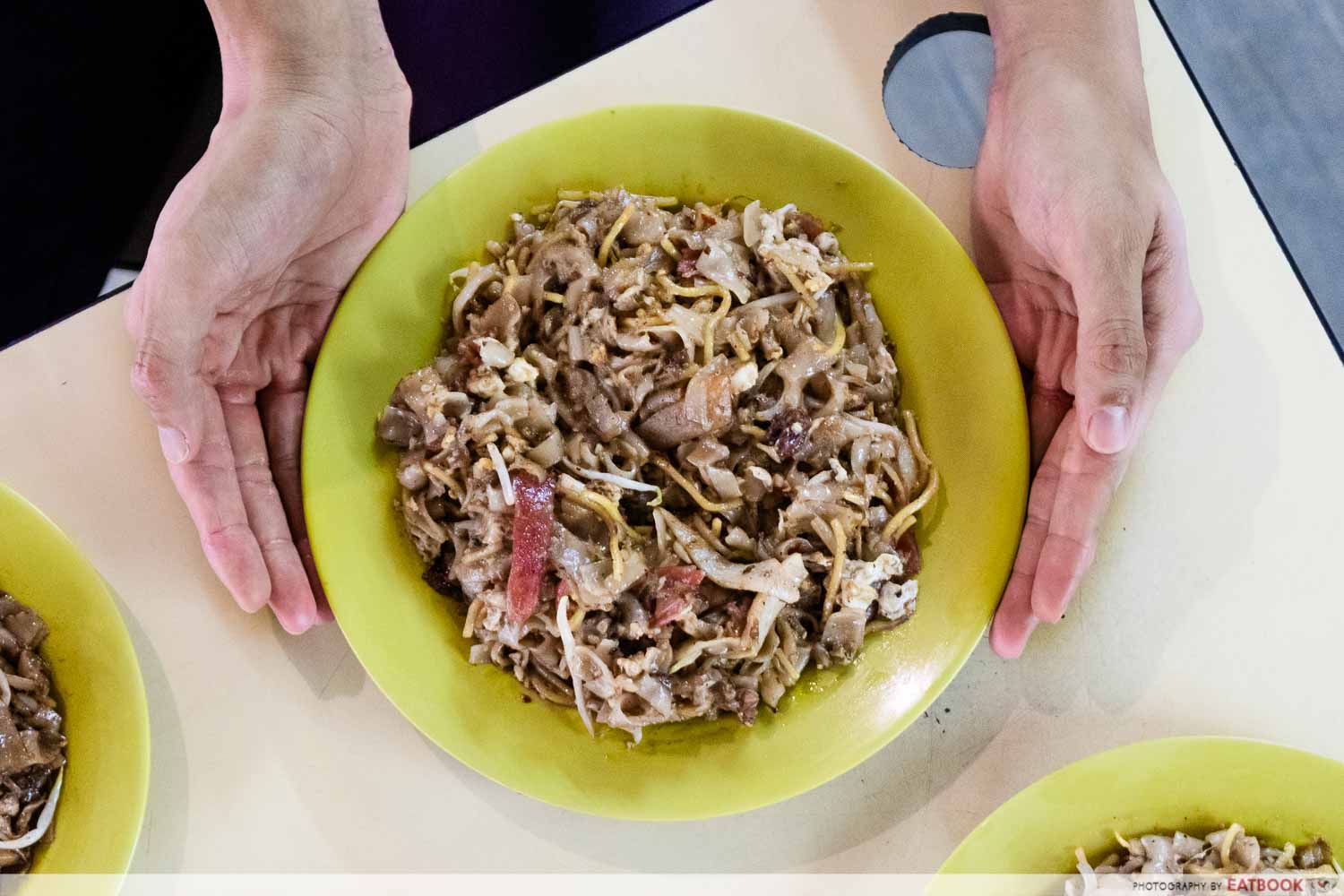 Ordering their unique White Kway Teow With Chilli ($3/$4), I was expecting to see a traditional Teochew white char kway teow with chye poh (preserved radish) and kailan. Turns out, the rendition here is their regular kway teow order without dark soya sauce. 
I was expecting a more savoury version of the black char kway teow with the use of umami fish sauce. However, each mouthful was rather bland. Perhaps a much heavier dash of fish sauce would easily solve the problem.
This fragrant small cube of pork lard is often responsible for giving depth to many stir-fried hawker dishes. In this case, the ASMR crunch it offered amongst the soft, slippery kway teow introduced texture and much-needed savouriness to the otherwise dull-tasting dish.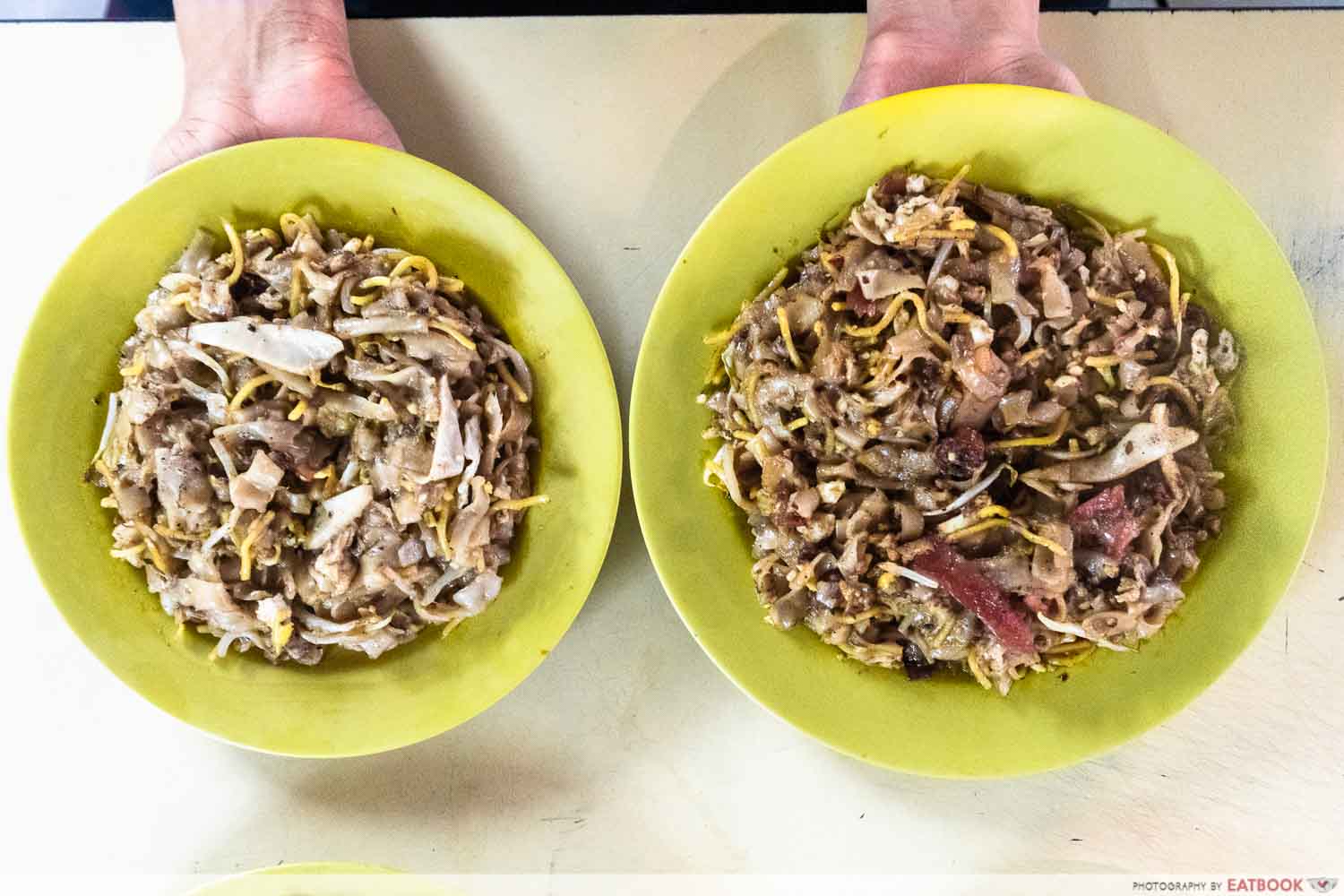 For those who can't tolerate spice, they also have White Char Kway Teow ($3/$4), which I do not recommend as it removes another layer of taste to an already plain dish. For those with a bigger appetite, the $1 upsize gets you almost double the portion. If quantity is your only concern, then it is an absolute steal.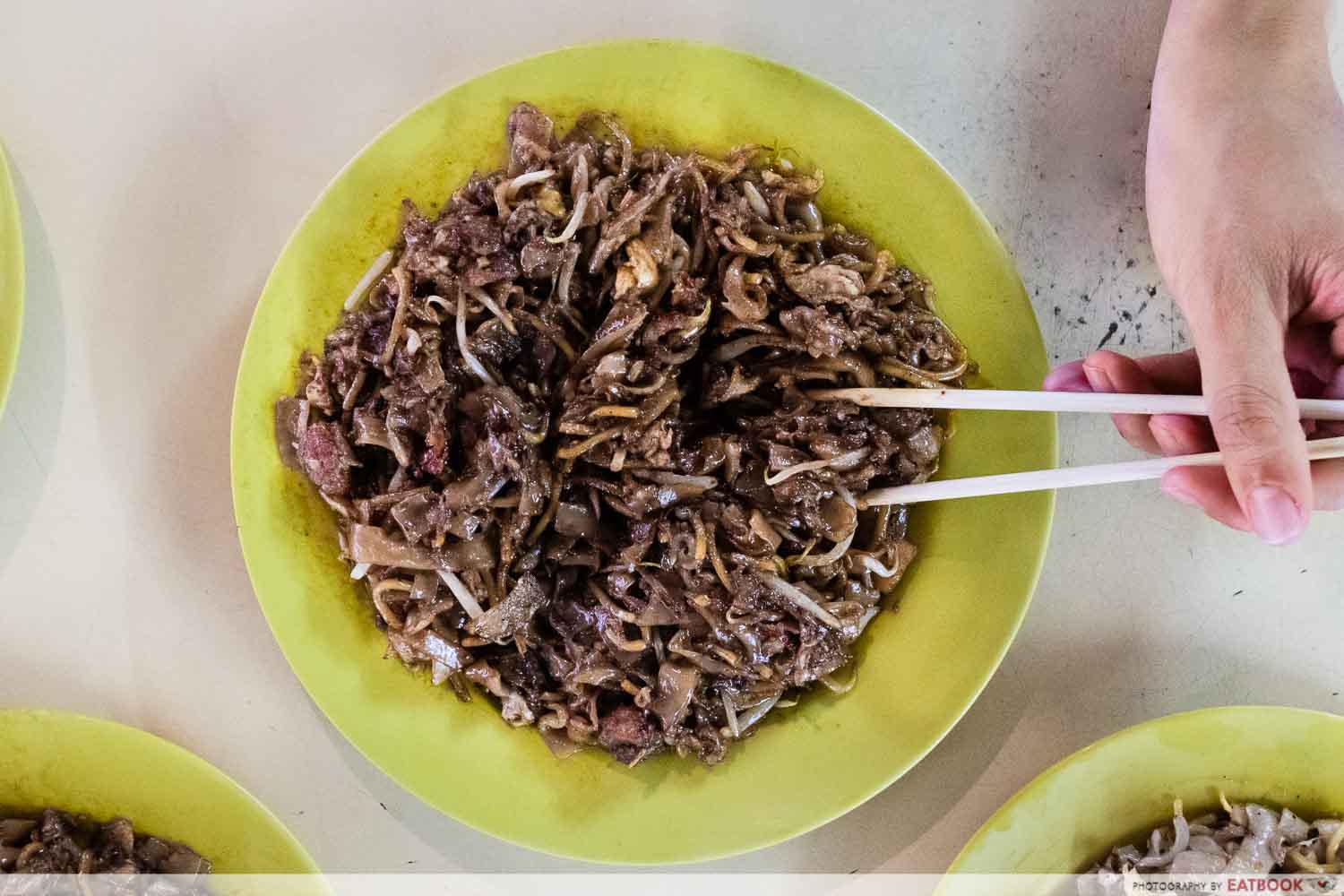 Despite the inclusion of dark soya sauce, I found the Char Kway Teow With Chilli ($4) lacklustre. Unfortunately, the dish's distinct wok hei aroma did not translate into taste. It felt like some aspect of seasoning was accidentally left out in the preparation of my orders.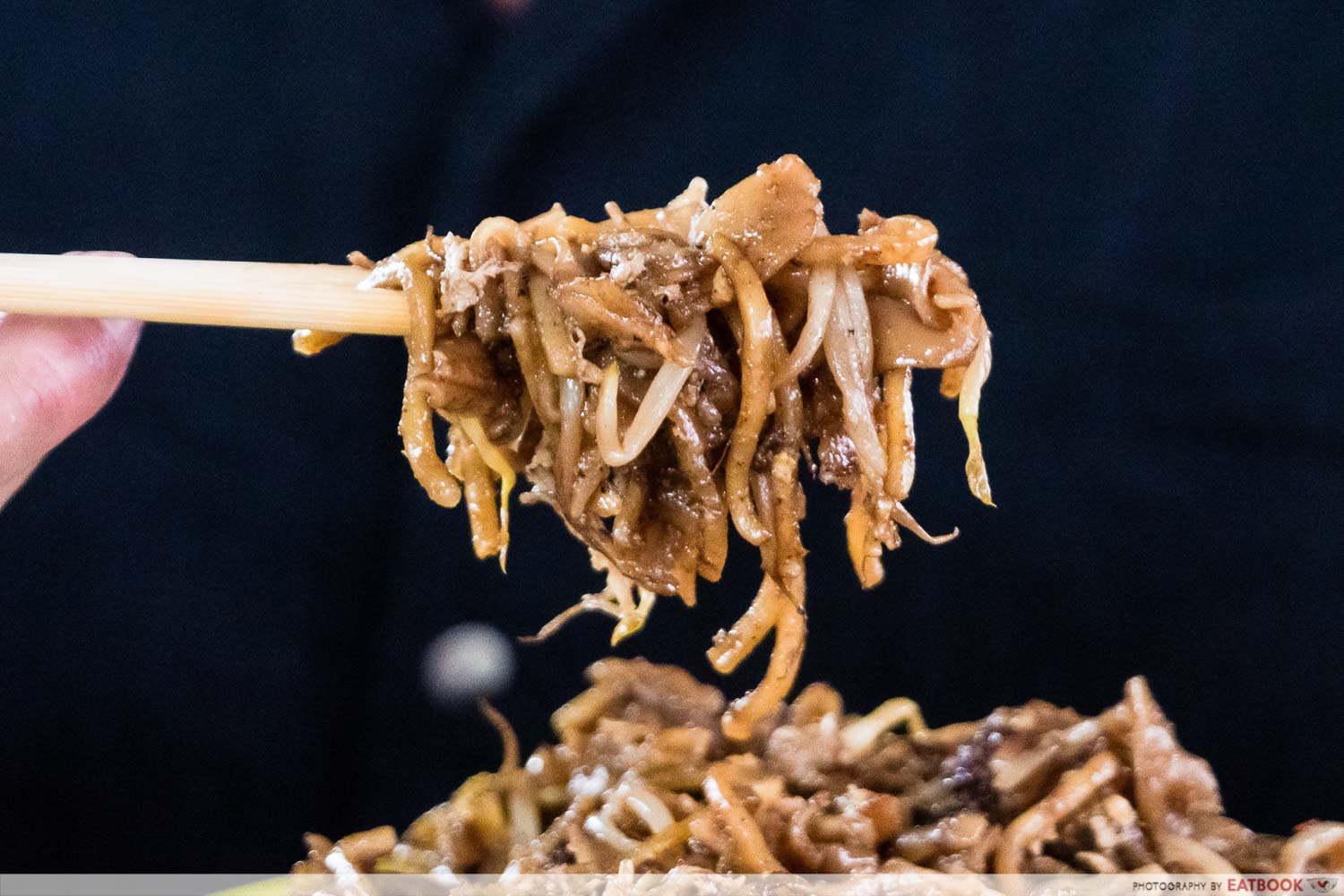 The redeeming factor here was the noodles, which were moist and had a well-balanced texture that was neither too soggy nor too al dente.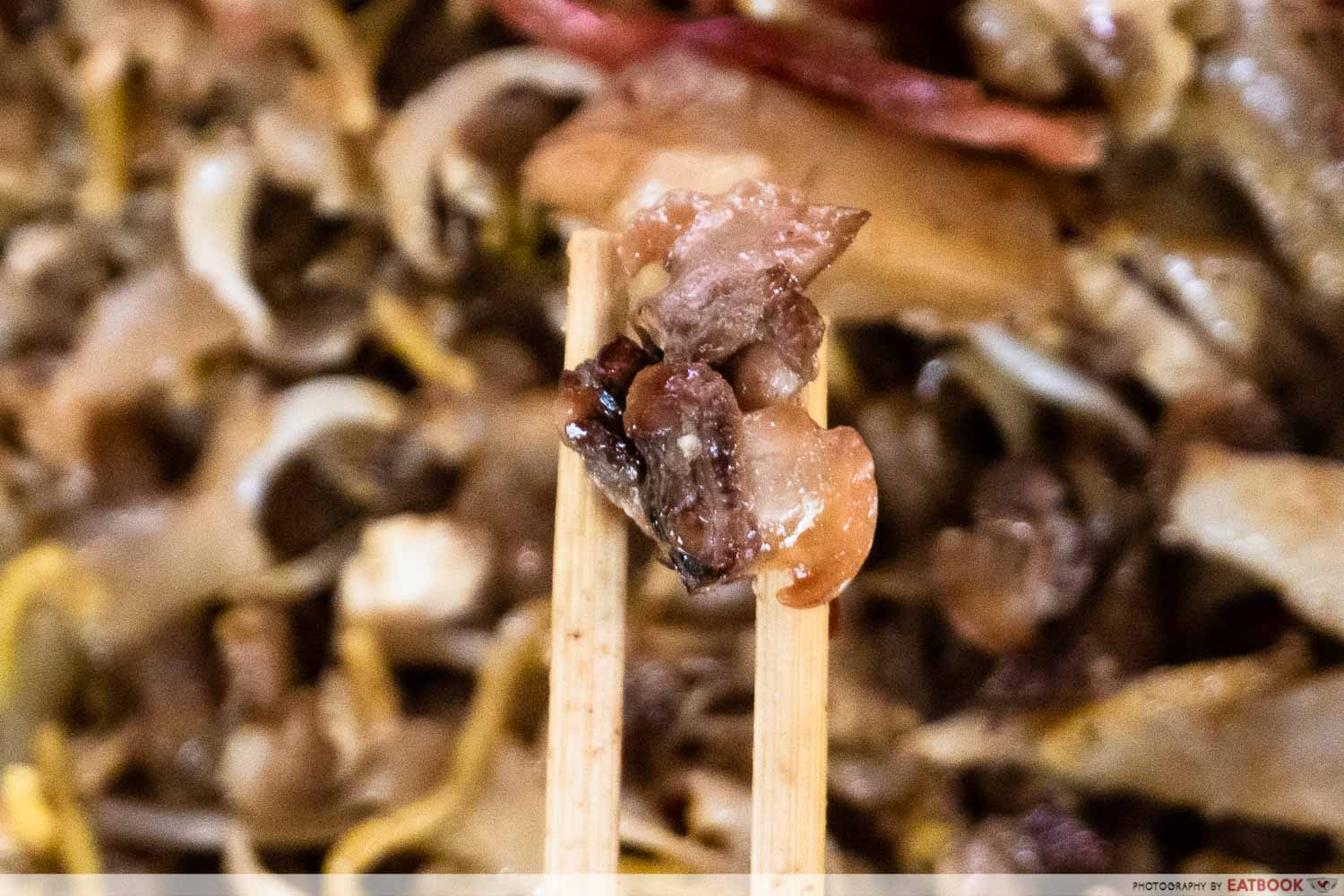 Considering the stall's name, the cockles were rather meagre. It's a pity considering their cockles were rather fresh with that characteristic metallic flavour that helped to cut through some of the jelak-ness.
9 Oyster Omelette In Singapore From $4 For Your Orh Luak Fix
Ambience at
Cockles Fried Kway Teow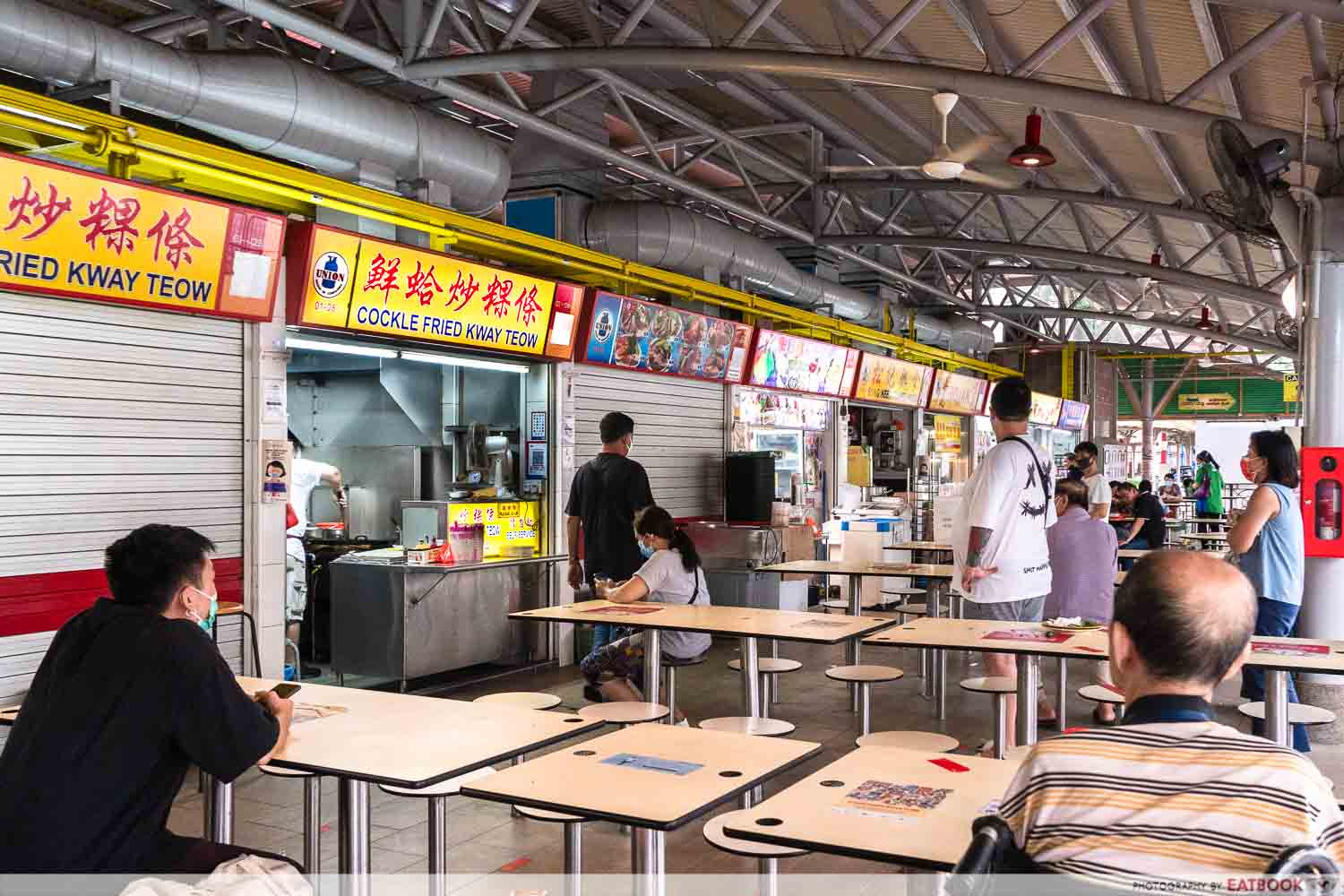 Located a 10-mins bus ride from Toa Payoh MRT Station, the hawker centre is hidden within a cluster of HDB buildings and it's unlikely you will accidentally stumble upon this place. Yet, this place is packed like sardines during dinner times and has snaking long queues that never seem to die down.
10 Toa Payoh Lorong 8 Food Centre Stalls Serving Beef Noodles, Mee Hoon Kuay and More
The verdict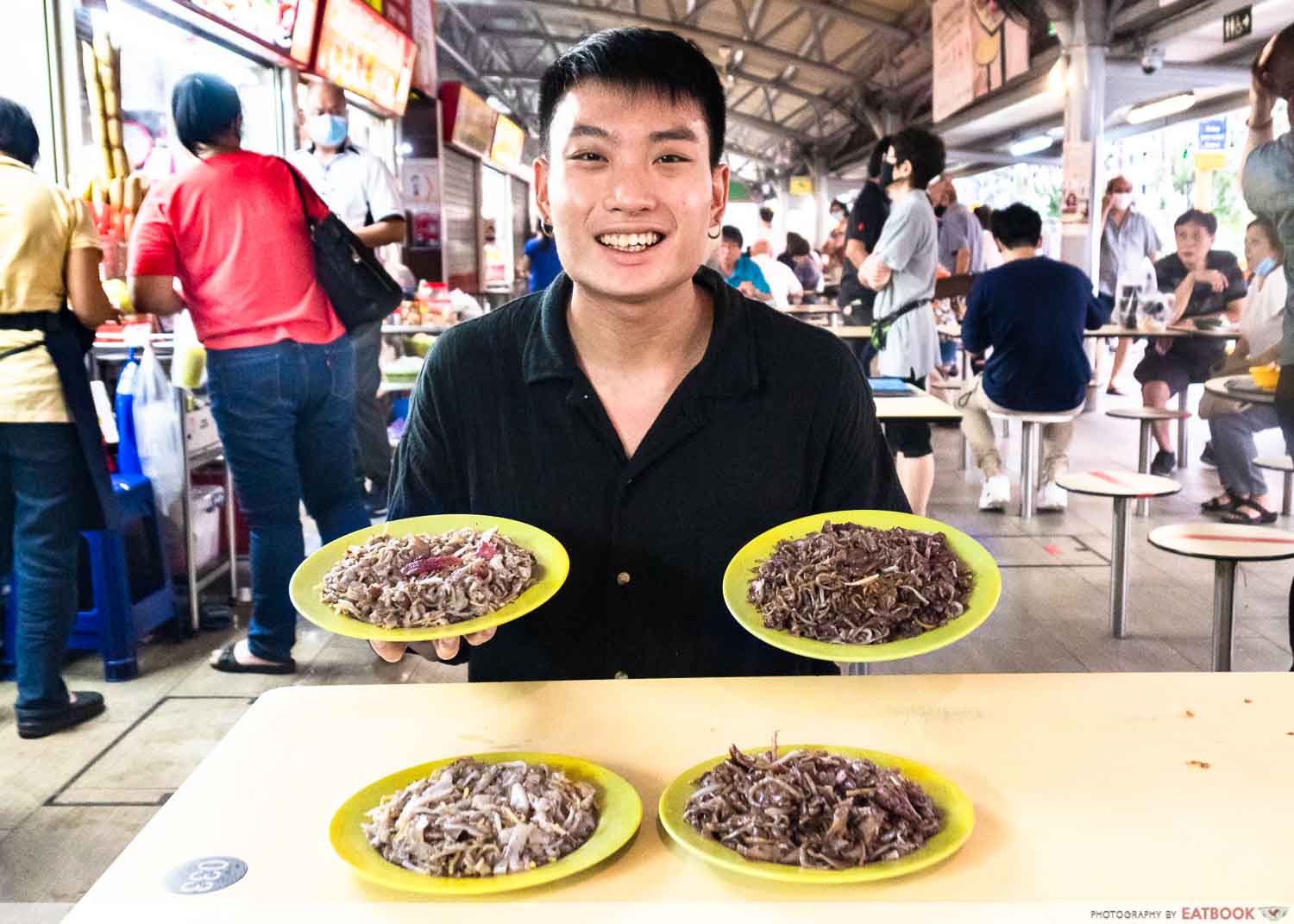 I wouldn't be surprised if I visited the Cockles Fried Kway Teow on a bad day, considering their popularity among the multiple food stalls available at the hawker centre. Though that suggests inconsistency, their ardent fans still seem to be okay braving the heat of the coffee shop and taking the time to queue up for a plate of their CKT. While the kway teow dishes here did not warm the cockles of my heart, I do see myself giving them a second chance if I'm ever around the area.
If you are a fan of char kway teow, check out our Apollo Fresh Cockle Fried Kway Teow review for a wet-style char kway teow. Or, for more food around the area, check out our Toa Payoh food guide.
Address: 75 Lorong 5 Toa Payoh, #01-08, Singapore 310075
Opening hours: Wed-Sun 5pm to 9pm
Tel: 9640 9104
Website
Cockles Fried Kway Teow is not a halal-certified eatery.
Apollo Fresh Cockle Fried Kway Teow Review: Famous Wet-Style CKT With Over 40 Years Of History
Photos taken by Syarima Rohaizad.
This is an independent review by Eatbook.sg.
The post Cockles Fried Kway Teow Review: White And Black Char Kway Teow At Toa Payoh With Long Queues appeared first on EatBook.sg – New Singapore Restaurant and Street Food Ideas & Recommendations.