Chen's Mapo Tofu in The Star Vista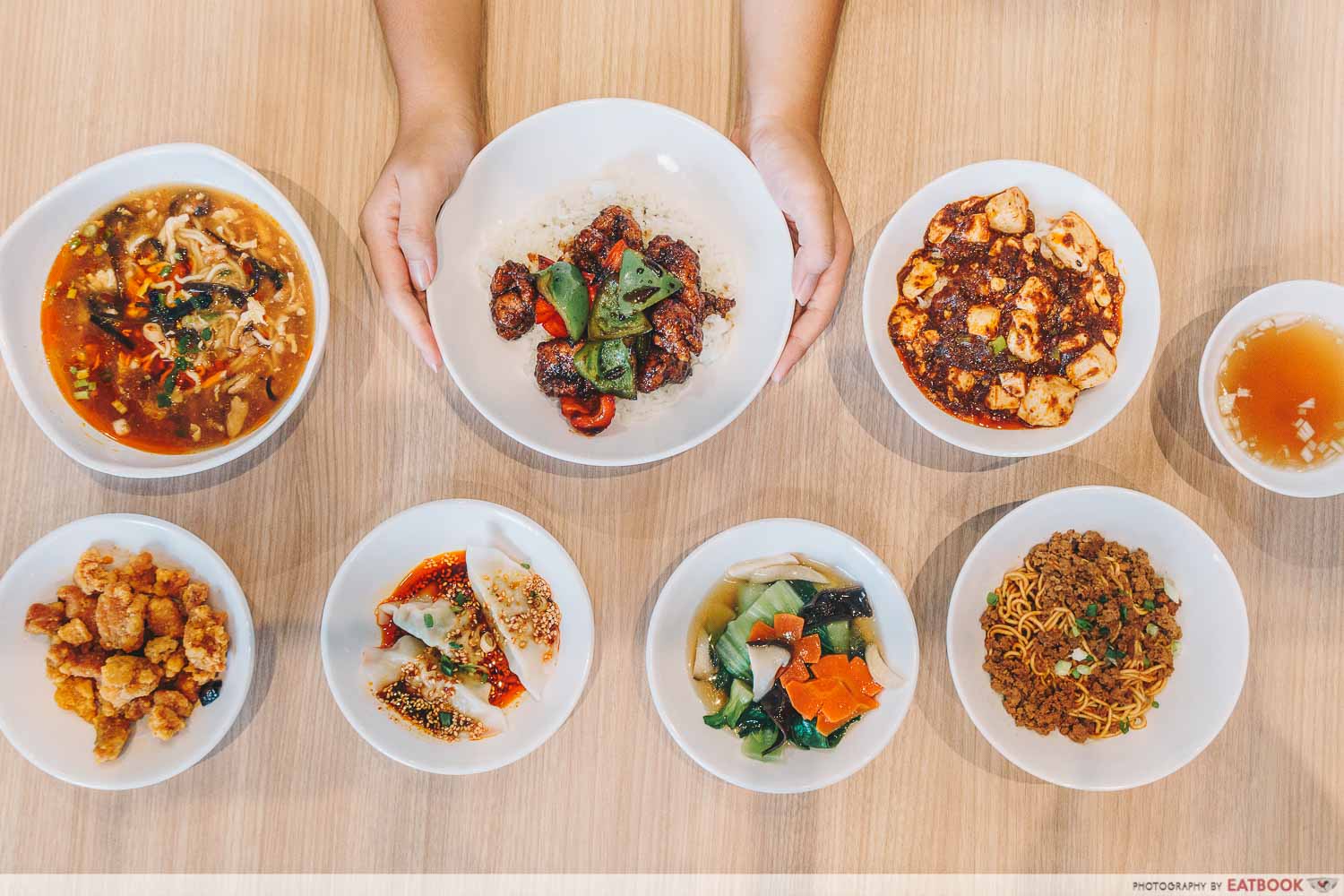 Chen's Mapo Tofu arrived on our shores in 2017, helmed by Michelin-starred chef Chen Kentaro, better known for his Japanese restaurant in Mandarin Orchard—Shisen Hanten. His mapo tofu venture is much more casual, providing Sichuan-inspired donburi, noodles, and sides at affordable prices. This includes their mapo tofu, which was awarded a Michelin Bib Gourmand in 2019. We paid a visit to their newly-opened second outlet at The Star Vista, eager to see if this restaurant lived up to its hype.
Food at Chen's Mapo Tofu
This outlet sees new additions to their menu—the Kurozu Buta Don and Shishito Pepper Fish Soup, alongside existing signatures. However, the second dish wasn't available during our visit.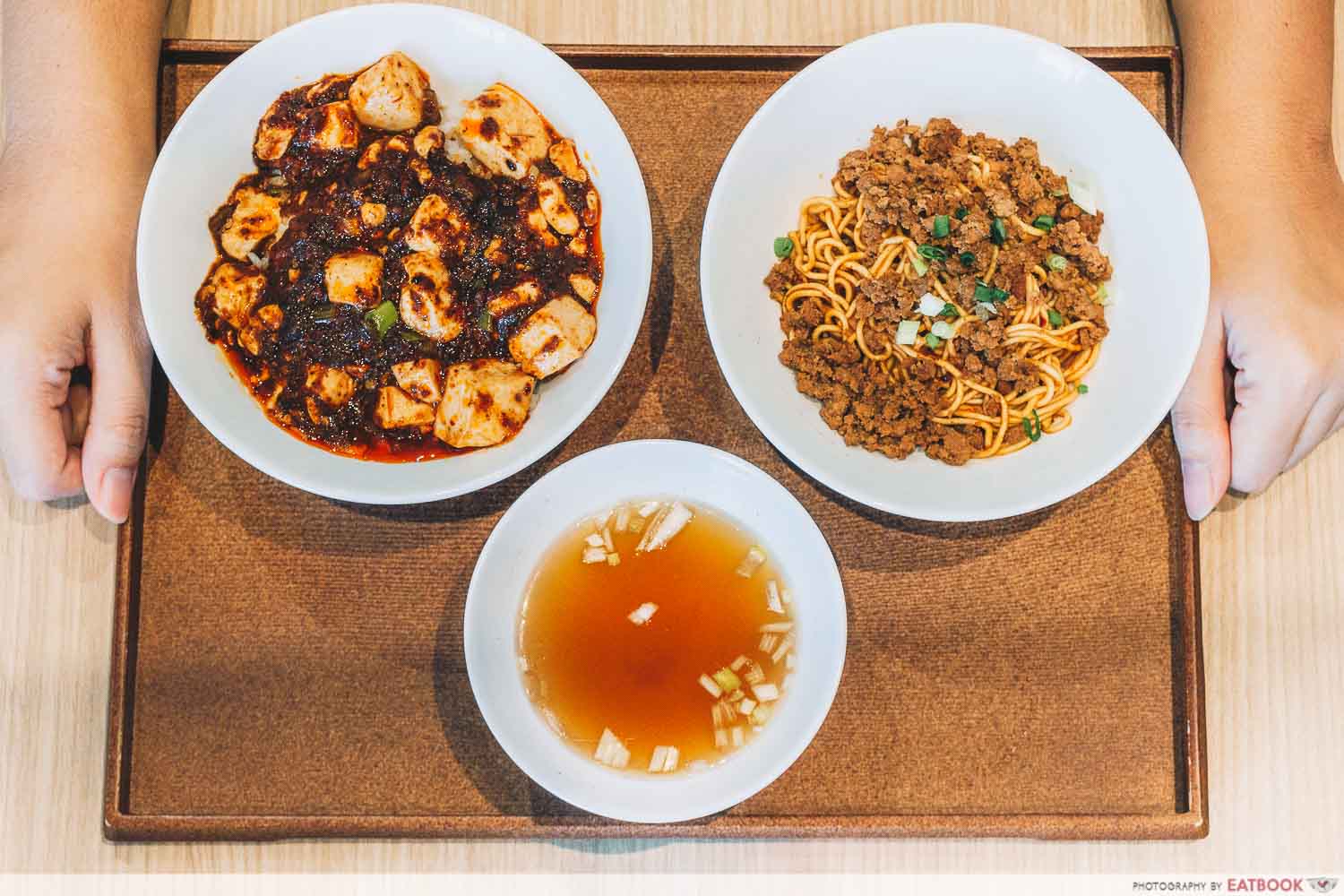 We had to start with their Signature Combo ($14+), which came with a half portion of their award-winning Mapo Tofu over rice, and a half portion of their Dan Dan Mien.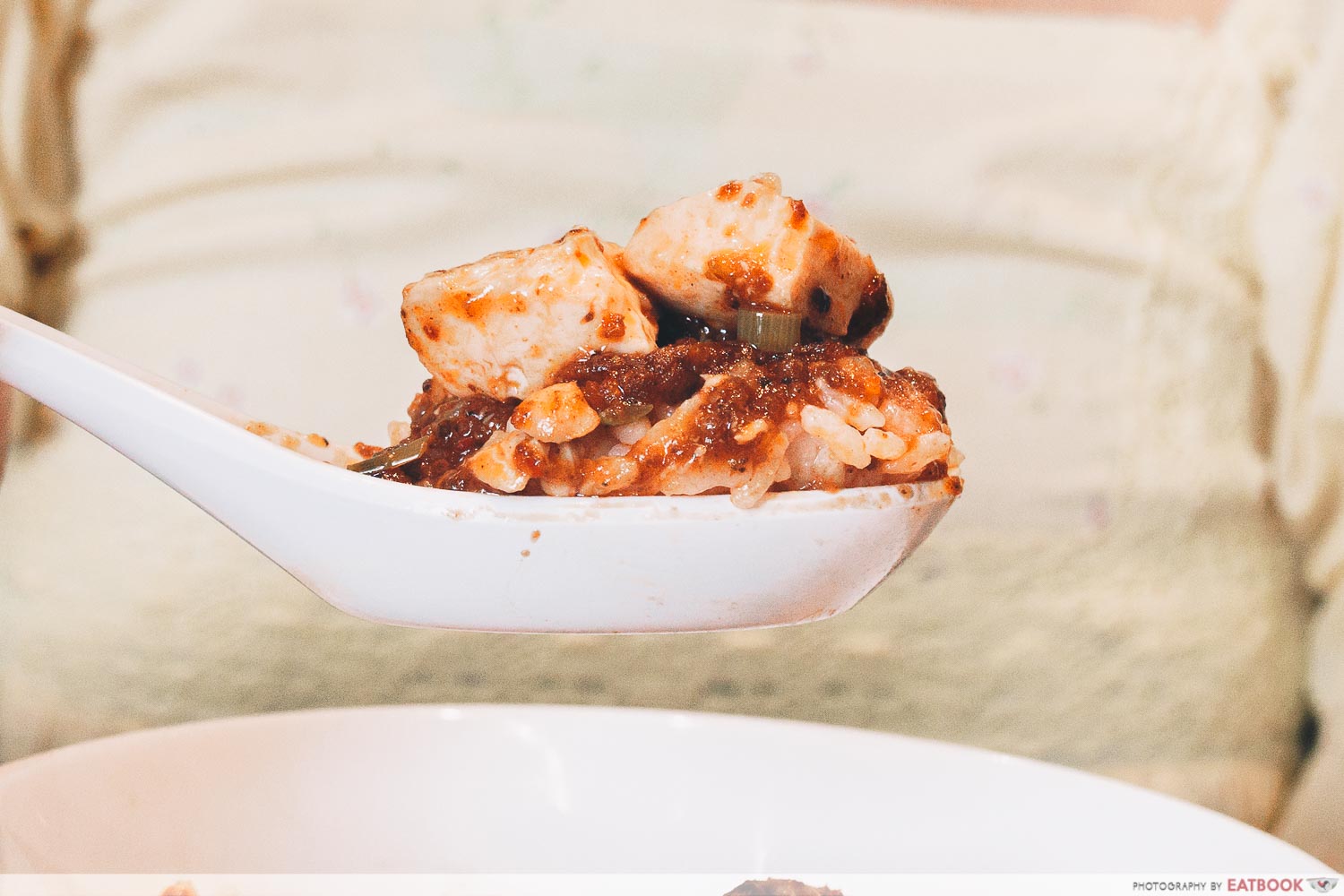 The mapo tofu gravy sported an uneven, gritty consistency, with sediments of peppercorn and chilli paste. I was slightly daunted by its dark red colour, and expected the dish to taste fiery. Surprisingly, the gravy was more flavourful than piquant, with distinct notes of peppercorn. Along the spectrum of spice, the mapo tofu tended towards a 'xiao la', providing a slight kick without overpowering the other flavours.
The silken tofu was immensely smooth, pairing well with the gravy for a creamy finish. This was perfect to go along with the chewy Japanese pearl rice underneath.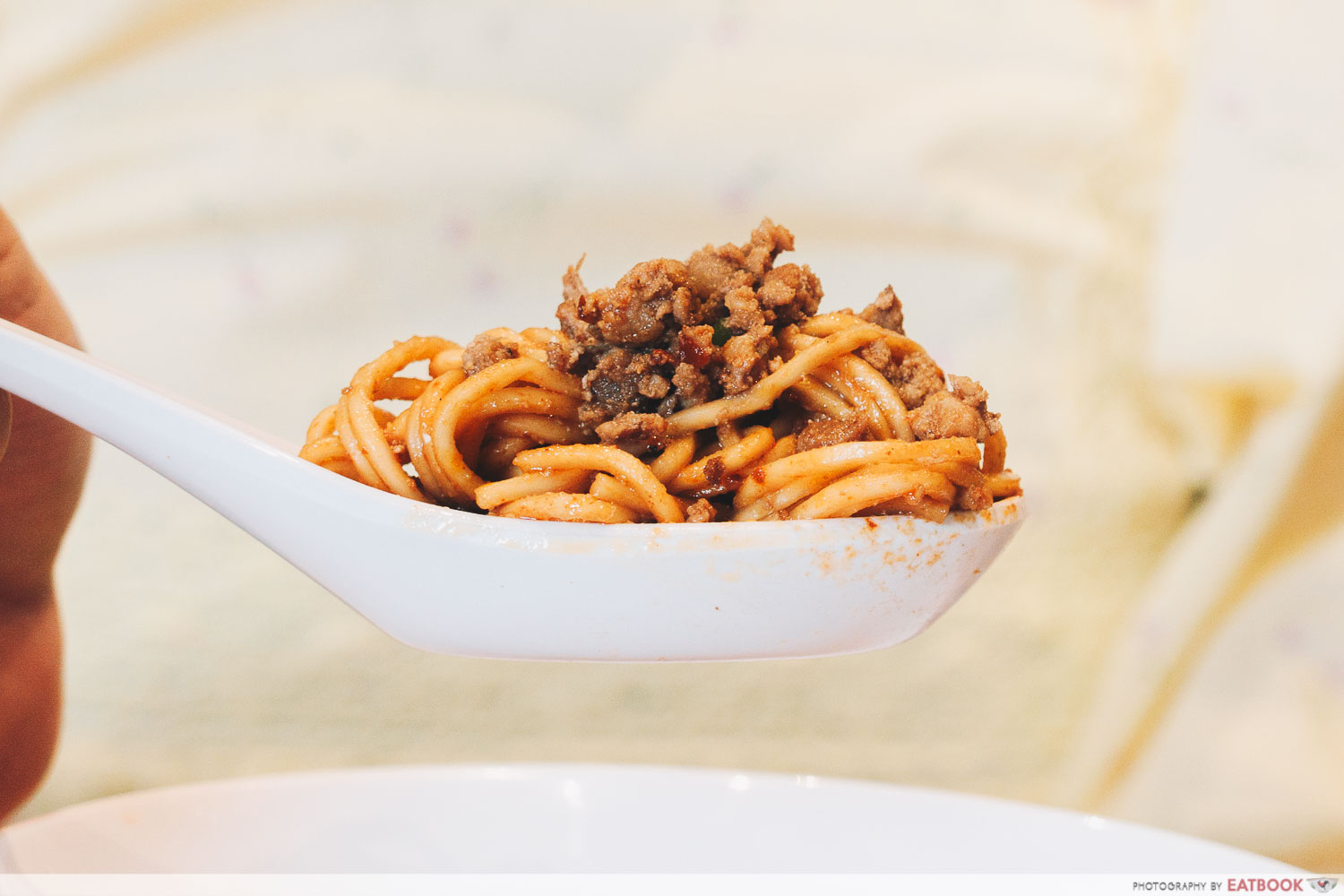 Meanwhile, my colleague and I weren't the biggest fans of their Dan Dan Mien. Flavour-wise, the restaurant nailed the savoury-sweet, umami flavours of the peanut sauce. However, the noodles felt dry, and clumped together easily.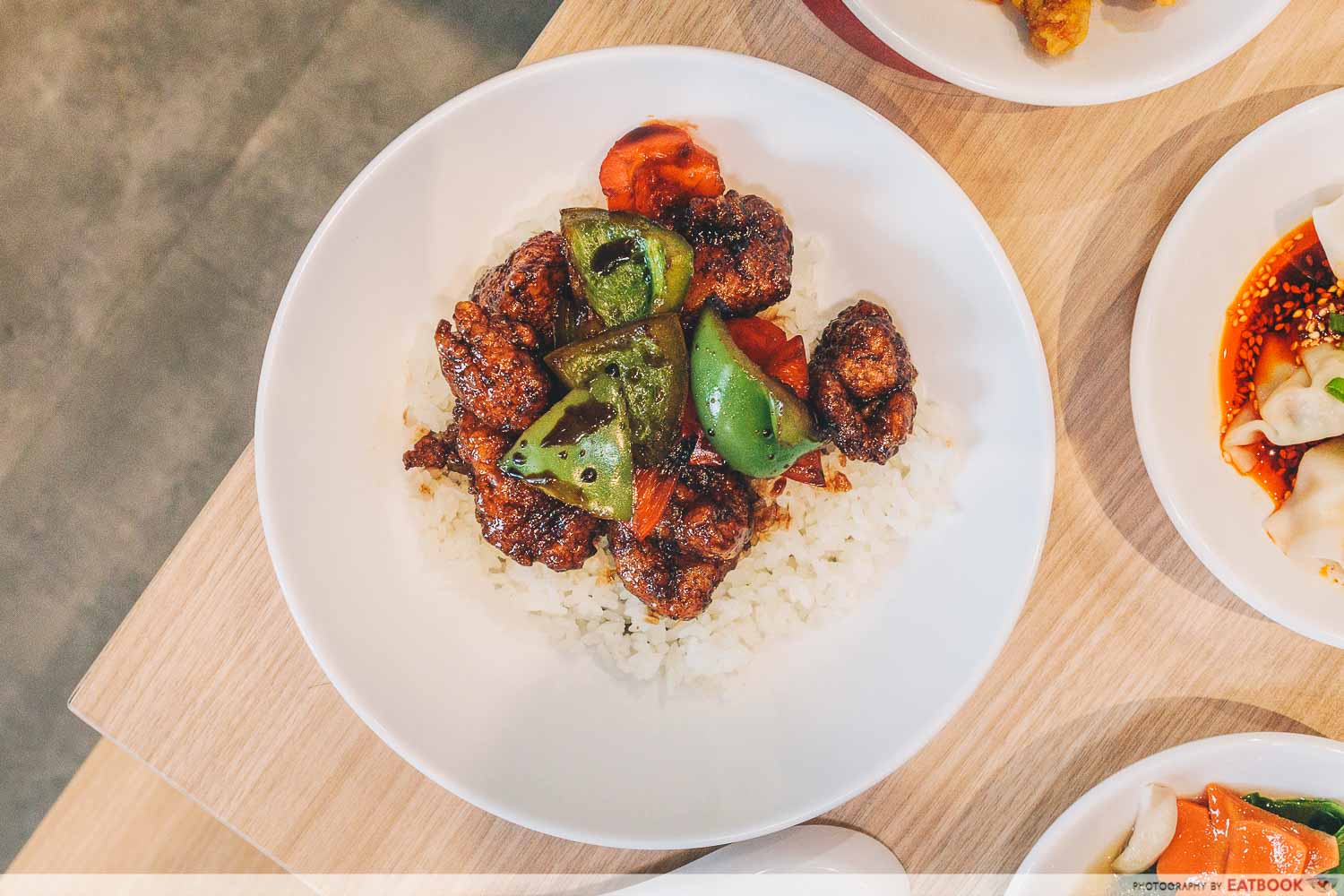 Our next dish was the Kurozu Buta Don ($15.30+), which reminded me of sweet and sour pork from zi char stalls. This came alongside chopped red and green capsicums.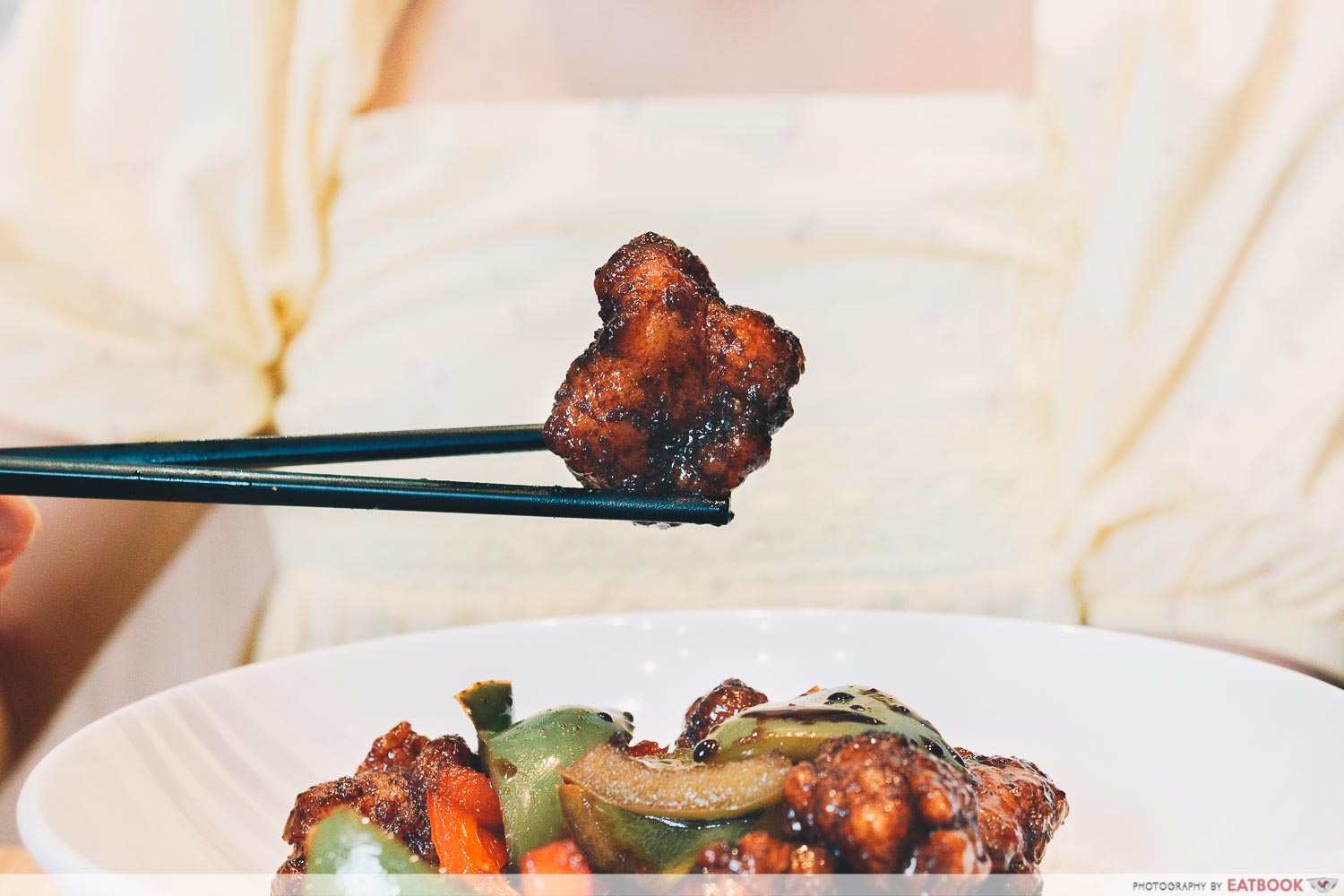 Kurozu is a type of rice vinegar that hails from Japan, traditionally fermented in ceramic jars. Here, the deep-fried pork pieces are glazed in a savoury-sweet sauce, with an added tang from the vinegar. The kurozu also lent a fruitiness to the dish, which I could only discern at the end of the bite. Meanwhile, the pork was laced with fat, tender while retaining a slight chew.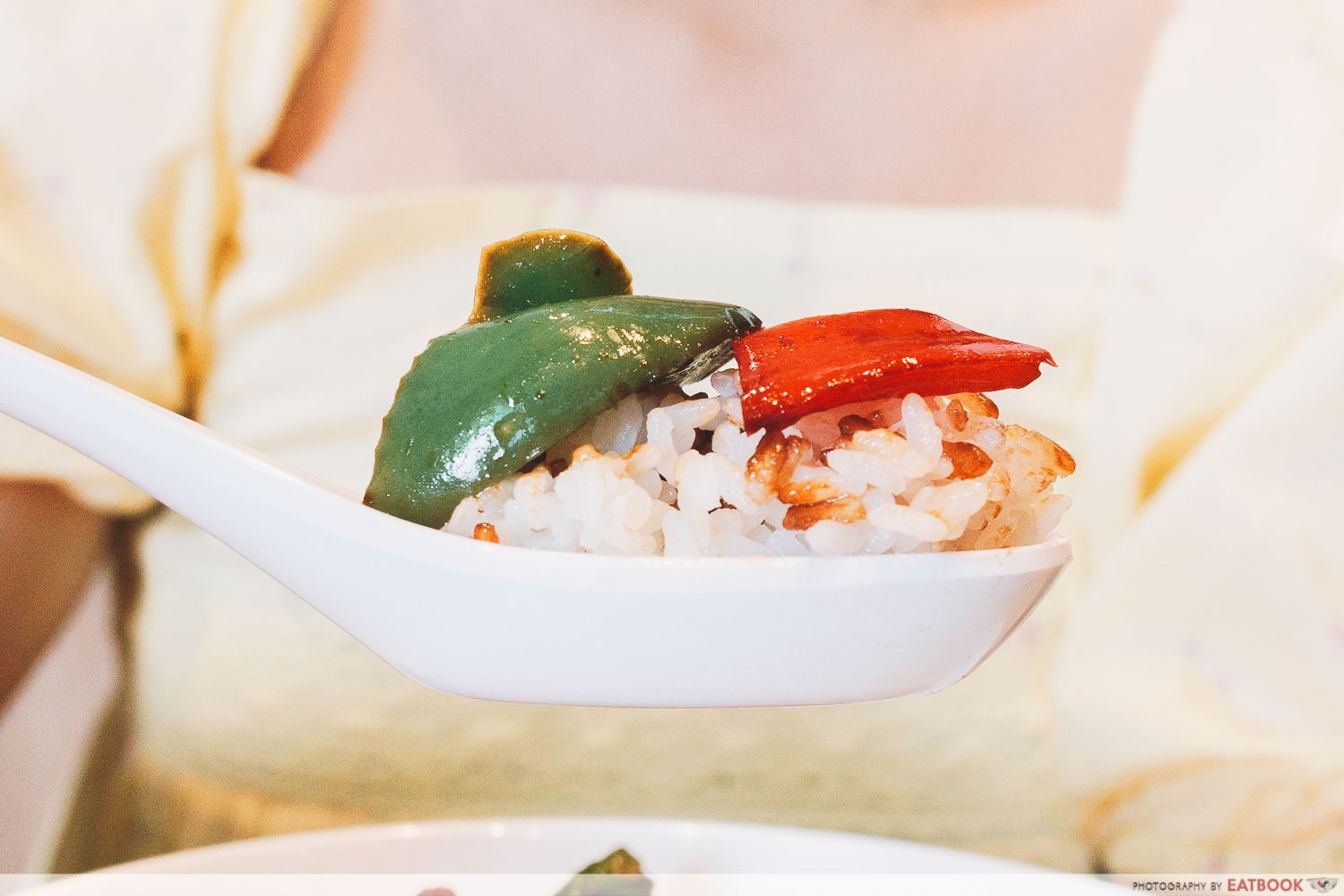 I was intrigued by their choice of capsicums in this dish, as they had a sharp flavour that cut through the heaviness of the meat. While the pork didn't manage to keep its crispness amidst the sauce, I liked how these capsicums provided an element of crunch.
The last dish we tried on our visit was the Seafood Suan La Tang Mien ($14.30+), which had prawns, fish, and squid within.
Once again, I was surprised by the lack of spice in this broth. Instead, it was highlighted by a strong vinegariness, which made it easy to drink without feeling jelak.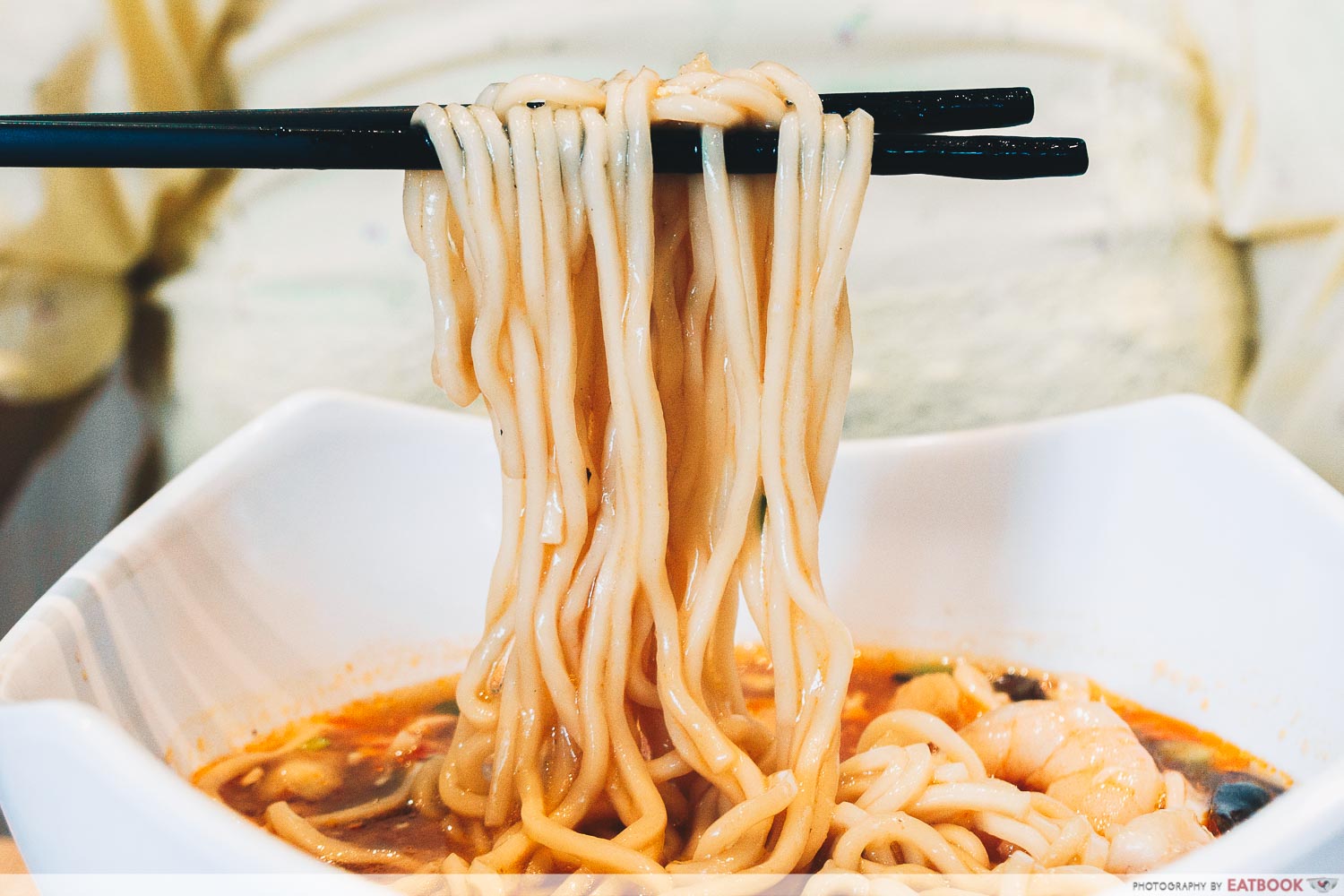 I also appreciated how the noodles remained firm despite being soaked in the viscous broth.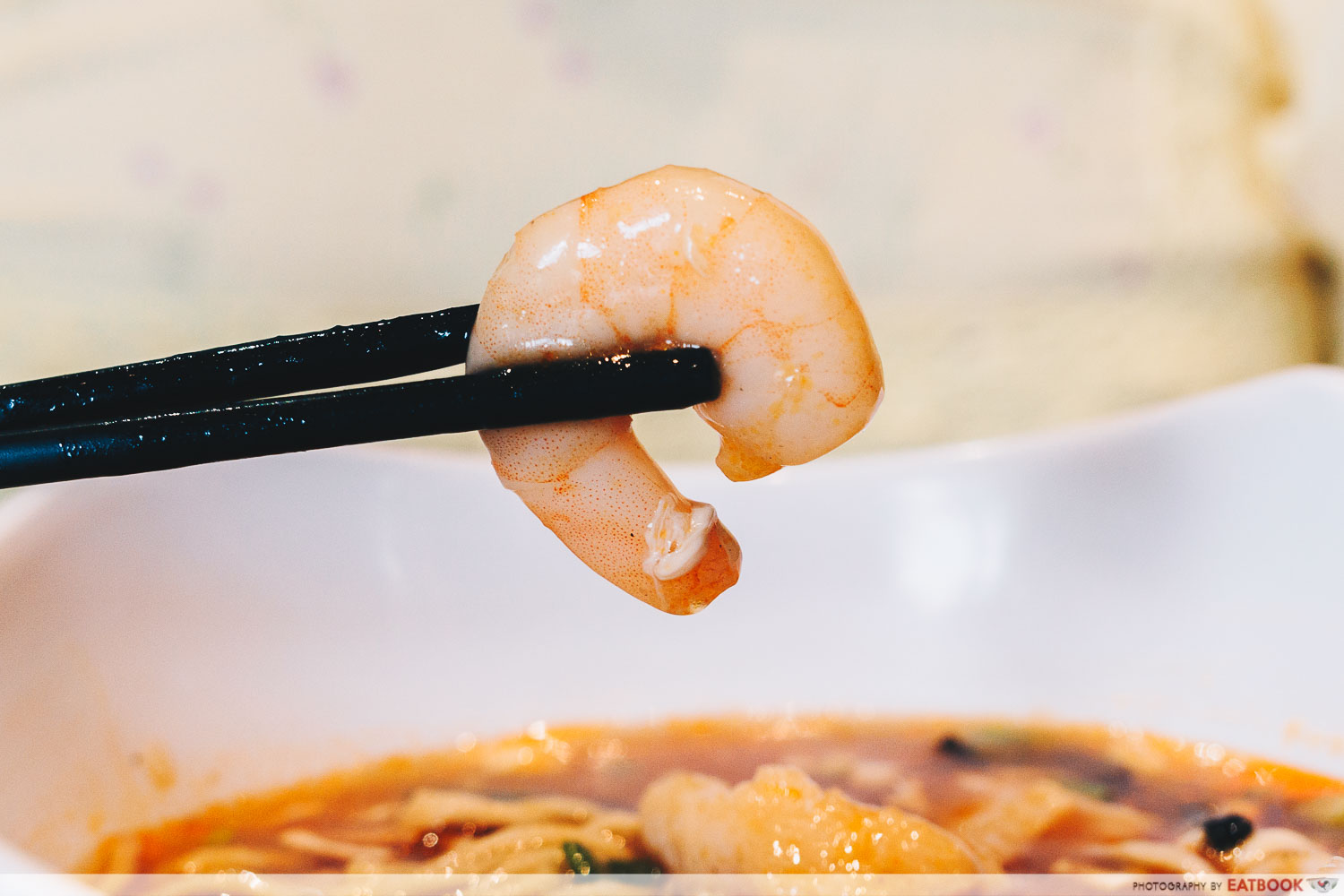 For the price, I wished for better quantity and quality of seafood. However, the prawns were few and far between and didn't taste fresh.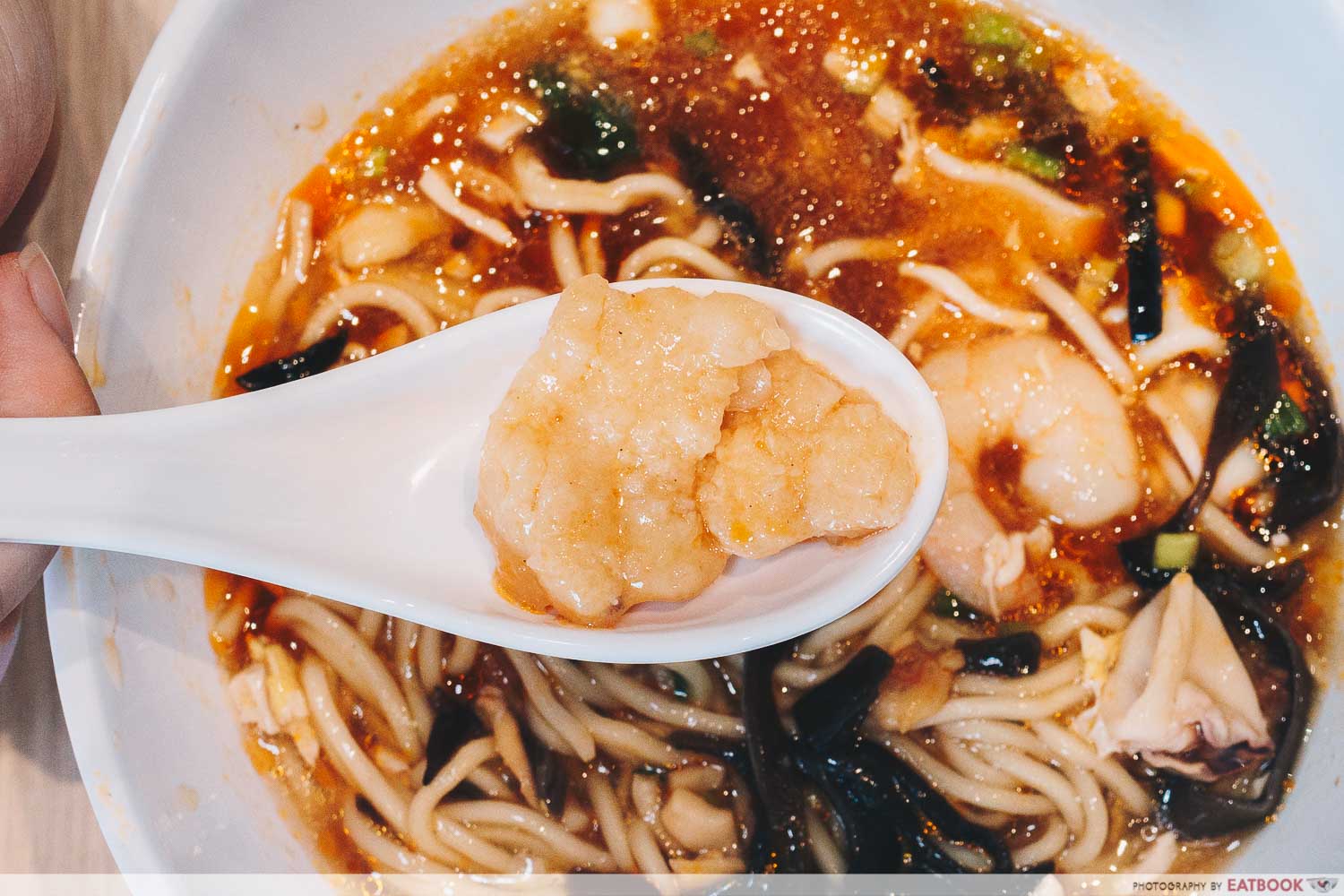 Similarly, the fish had a slight odour. I would have also preferred a firmer type of fish.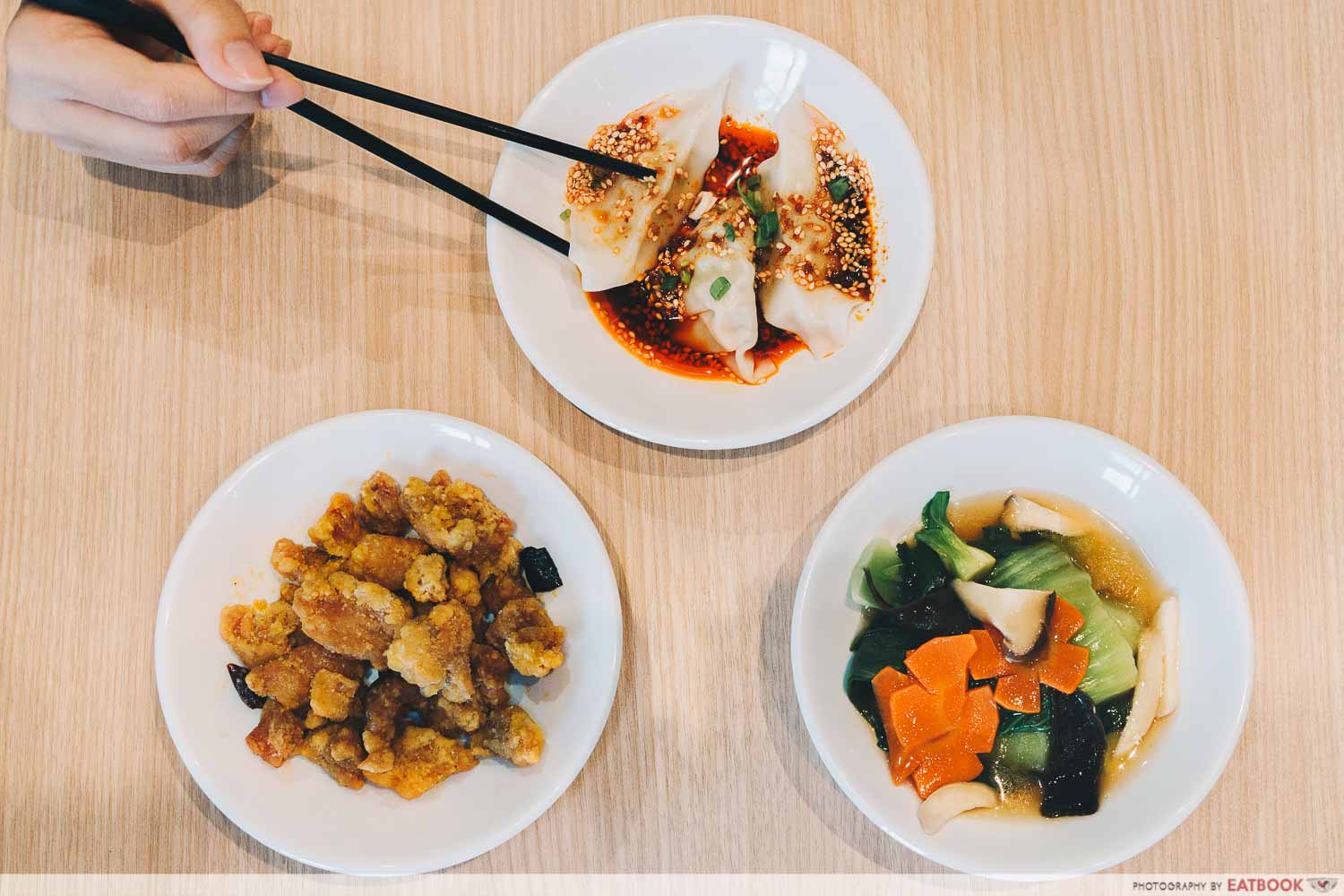 Apart from mains, the menu at Chen's Mapo Tofu includes a selection of sides, such as the Szechwan Popcorn Chicken ($5.80+) and Spicy Szechwan Dumplings ($5+). I found the popcorn chicken a tad salty, without much flavour from Sichuanese spices. Still, these crispy morsels made for addictive bites alongside the main dishes. On the other hand, I wouldn't recommend the dumplings, as they tasted like the frozen variety.
Ambience at Chen's Mapo Tofu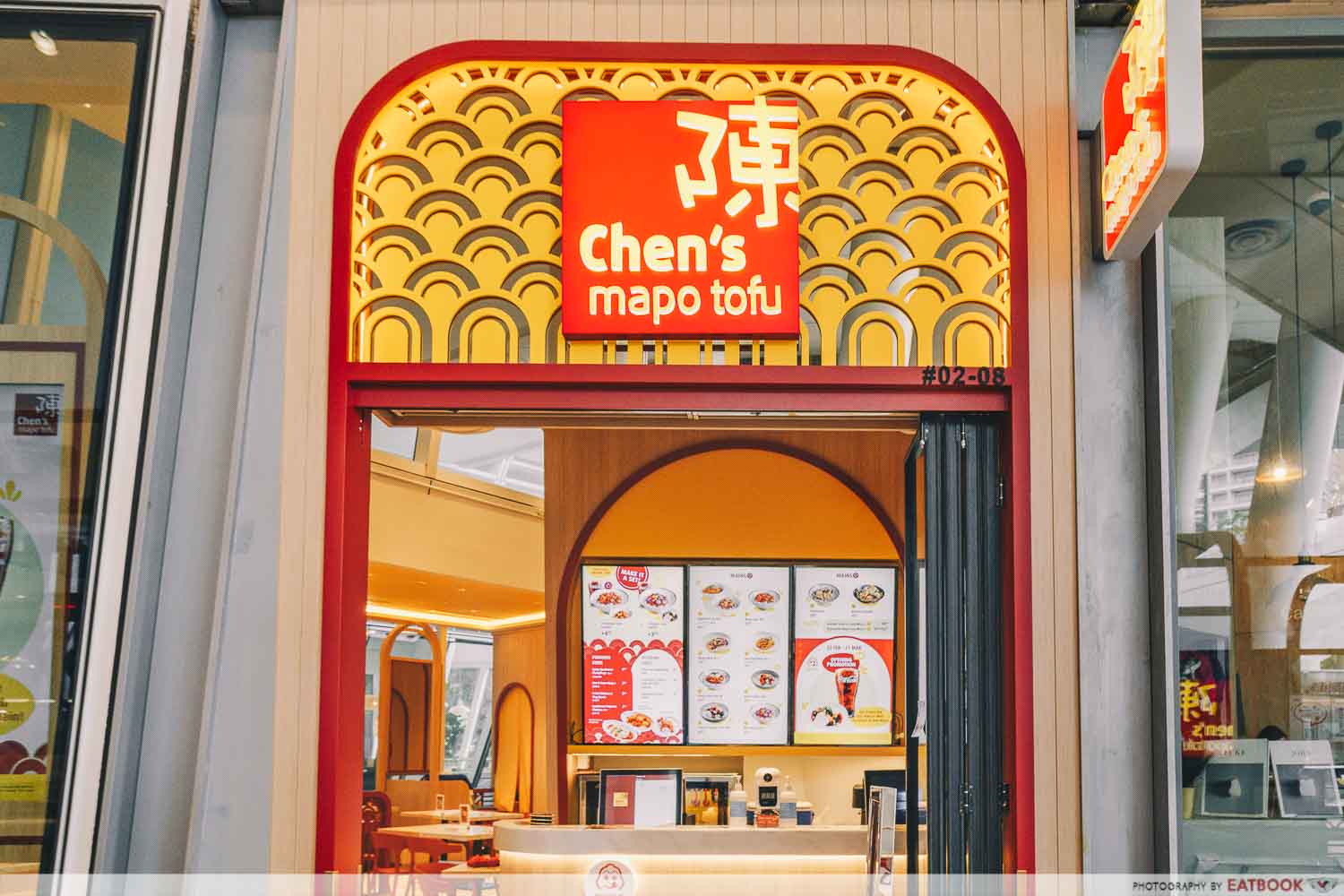 Located in The Star Vista, Chen's Mapo Tofu is immensely accessible via a two-minute walk from Buona Vista MRT Station. You won't miss the restaurant, with its striking red and yellow decor. There are both indoor and outdoor seats available, with a glass window within the restaurant, where you can watch the chefs prepare your food.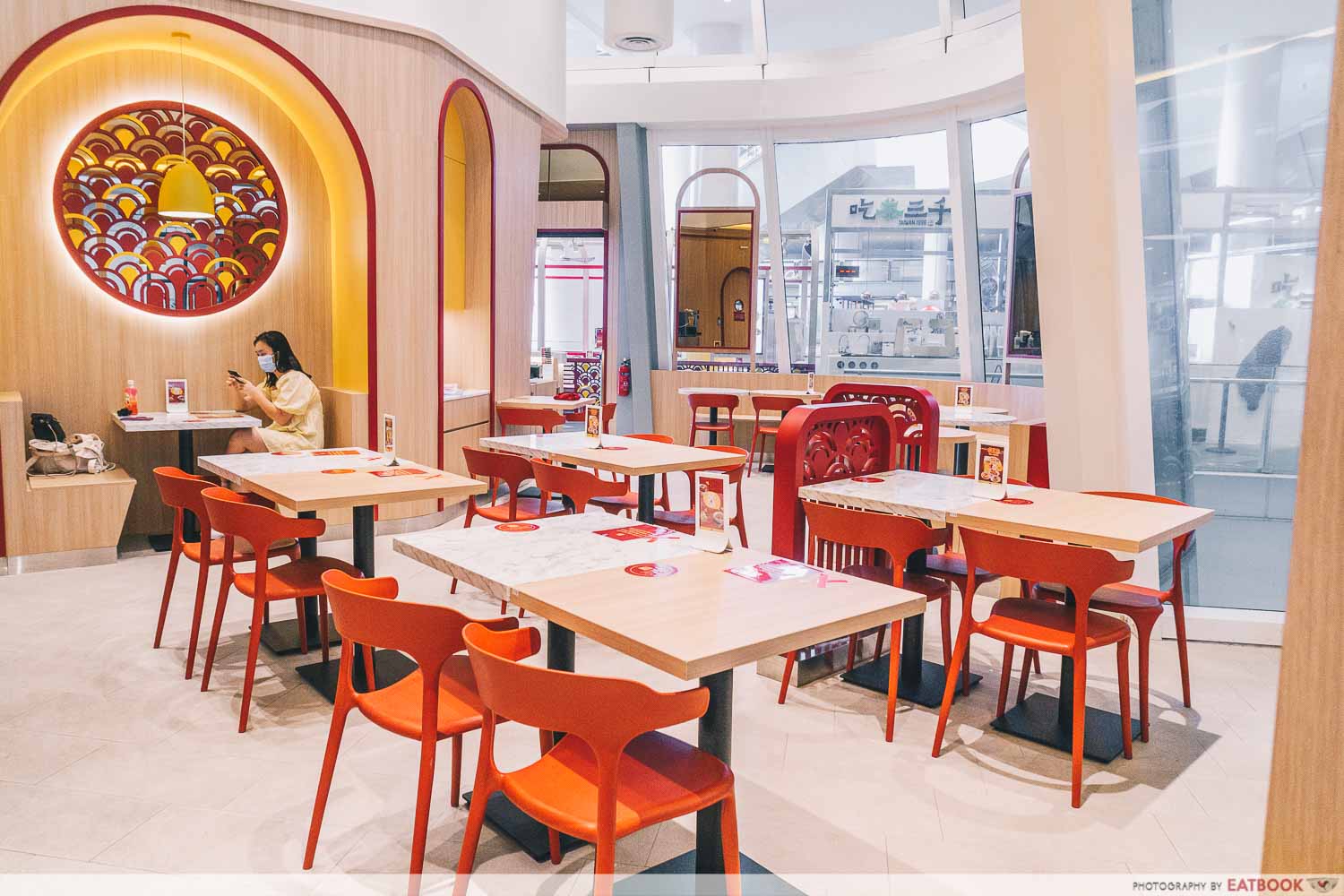 After 3pm, this outlet transforms into a concept named Biru Nights, with a bar menu available alongside their food offerings. Though we didn't stay for drinks, you can expect premium draft beers and chilled sake, perfect for winding down after a hectic day at work.
The verdict
I'm naturally averse towards Sichuan food, as the flavours can be too heavy for me. However, I was pleasantly surprised by Chen's Mapo Tofu, as they've dialled down certain elements such as spice, to suit local palates like mine. While the mapo tofu was great, I actually enjoyed the Kurozu Buta Don most for its unique fruity and tangy flavours. The next time I'm back, I'll be sure to order that again, as well as give their Shishito Pepper Fish Soup a shot.
While you're here, check out our HeyMe review for XL prawn noodles and prawn porridge, or our Eddy's No.1 review for duck confit and mala spaghetti in a hawker setting.
Address: 1 Vista Exchange Green, The Star Vista, #02-08, Singapore 138617
Opening hours: Daily 11am to 10pm
Tel: 6694 0160
Website
Chen's Mapo Tofu is not a halal-certified eatery.
HeyMe Review: XL Prawn Noodles And Prawn Porridge By New Hawkers At Upper Boon Keng
The post Chen's Mapo Tofu Review: Michelin Bib Gourmand Mapo Tofu, Suan La Tang And Dan Dan Mian At The Star Vista appeared first on EatBook.sg – New Singapore Restaurant and Street Food Ideas & Recommendations.