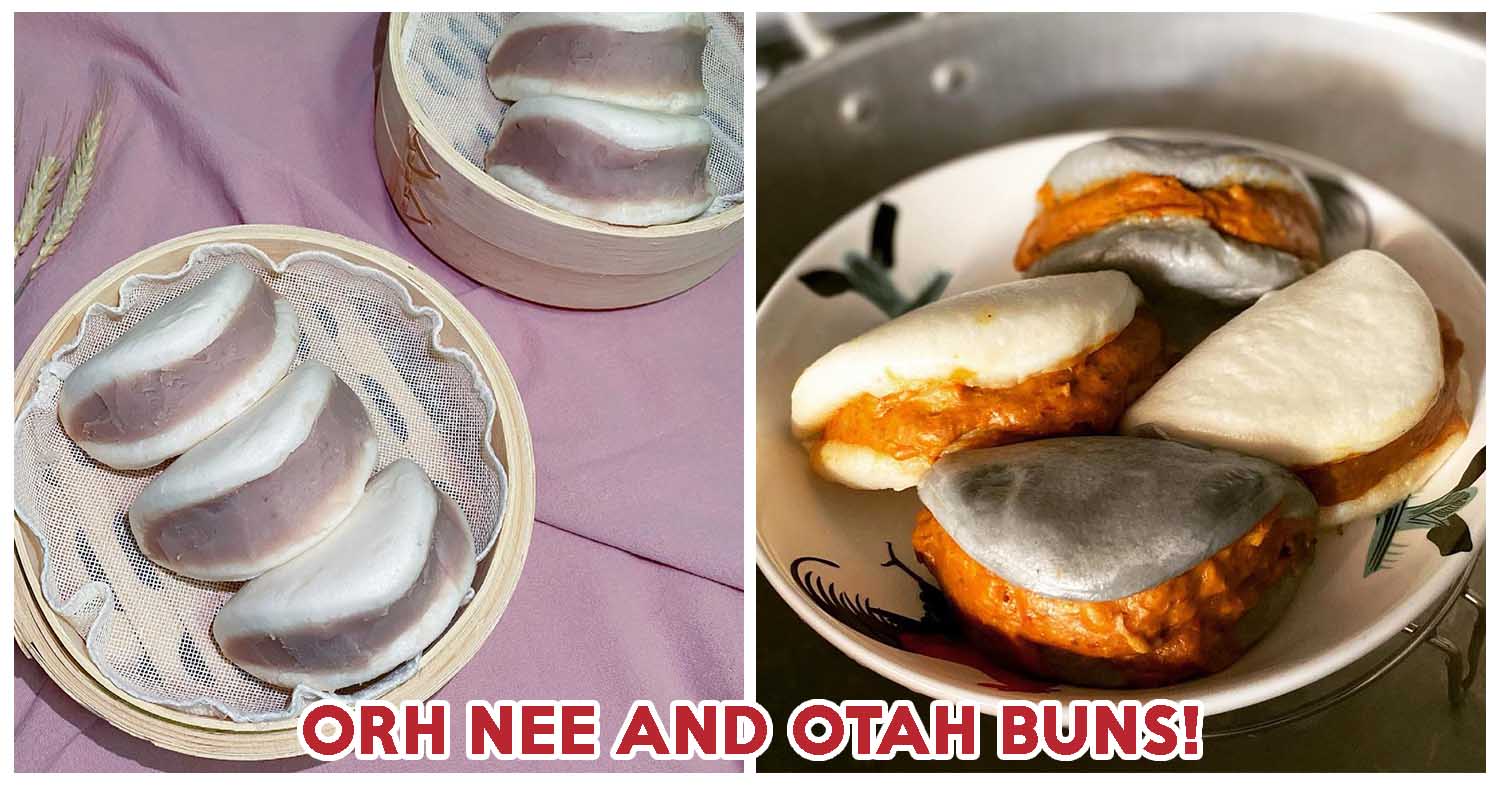 Orh nee bao at Chef Crackling
Home-based businesses have really taken off in the last year, and one such venture you should put on your To Support list is Chef Crackling. Their menu, which initially started out with just Otah Buns, has now expanded to include Taro Creme Bun, aka orh nee bao, where lotus leaf buns envelop a seriously generous amount of house-made orh nee paste.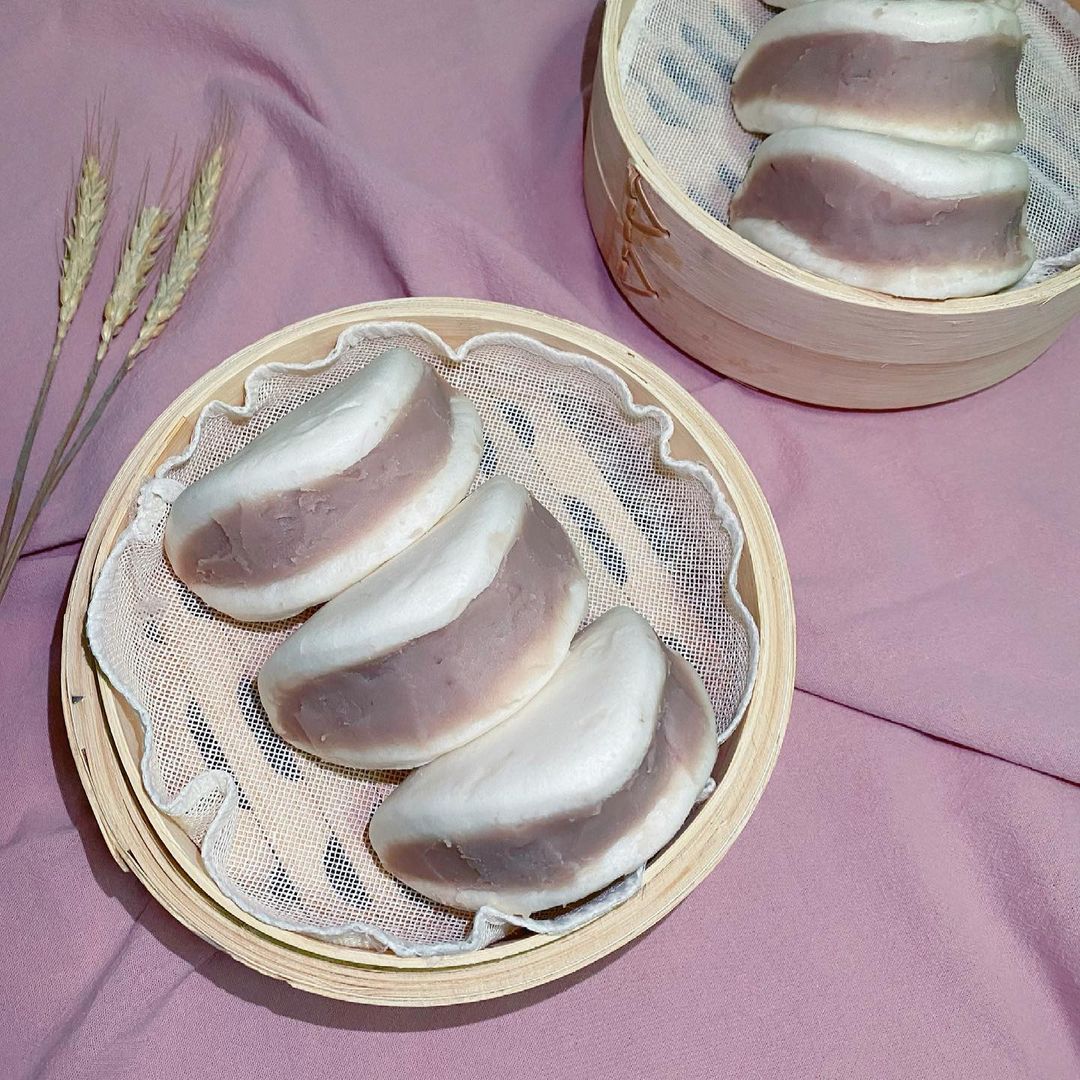 Image credit: @chefcrackling
Each box of 10 Taro Creme Buns is priced at $15, where the orh nee paste is said to be extra smooth, fragrant with the natural sweetness of taro, balanced with savoury notes.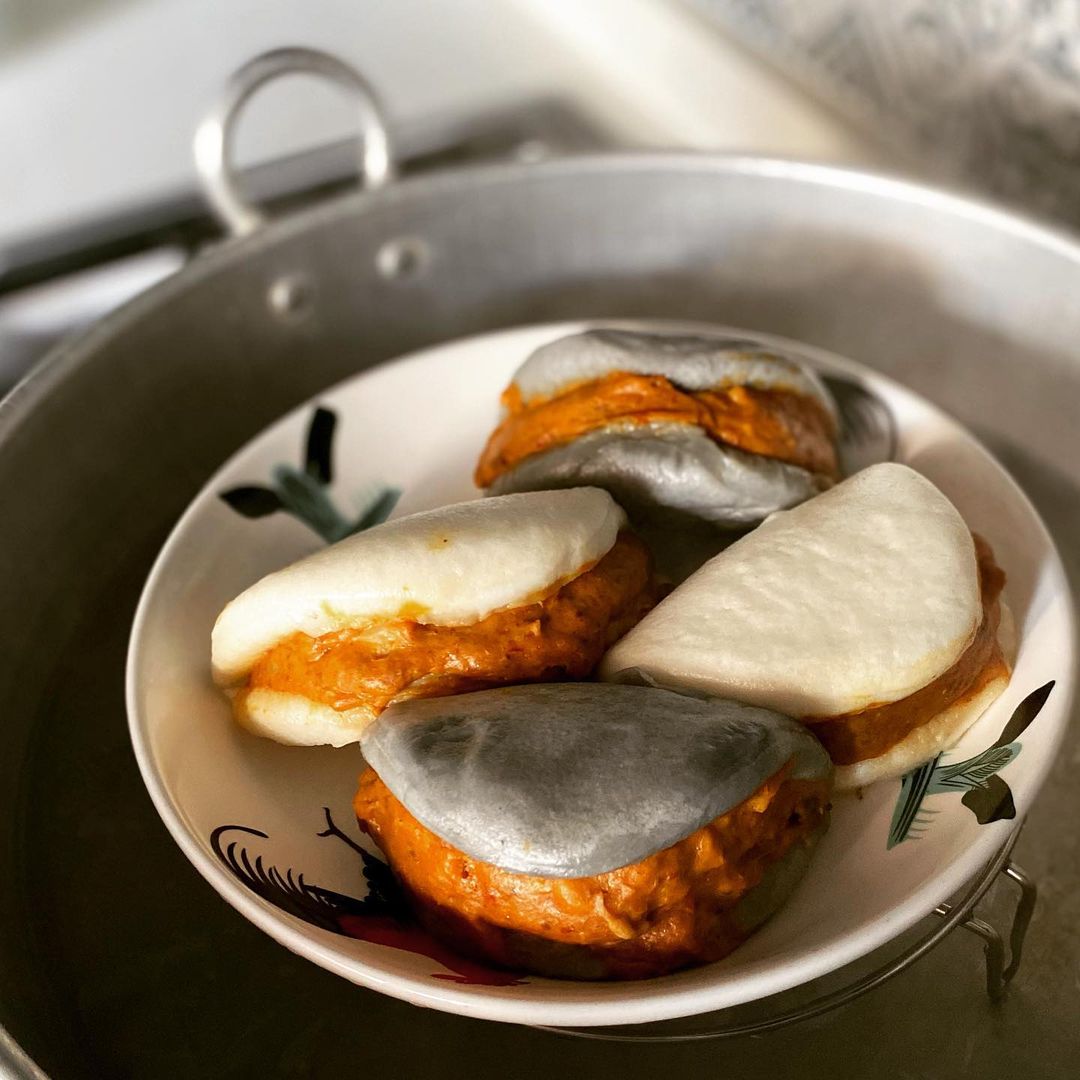 Image credit: @nurakmaralmahdi
Complementing the sweet orh nee buns are Chef Crackling's range of otah buns. A box of White Otah Bun comes with 10 buns, priced at $13, while Charcoal Otah Bun ($14) gets you the same, except the steamed buns, are tinged grey with the addition of charcoal powder. They're delivered frozen, and you can choose to steam, air fry, or deep fry them, although steaming is the recommended method of reheating.
If you can't get enough of the otah, and your favourite ingredient at economic beehoon stalls is the fried fish fillet, Chef Crackling has got you covered. Their Otah Fillet ($13 for 10 fillets) features their signature otah paste as a breaded fillet that you can deep fry, pan fry, or air fry.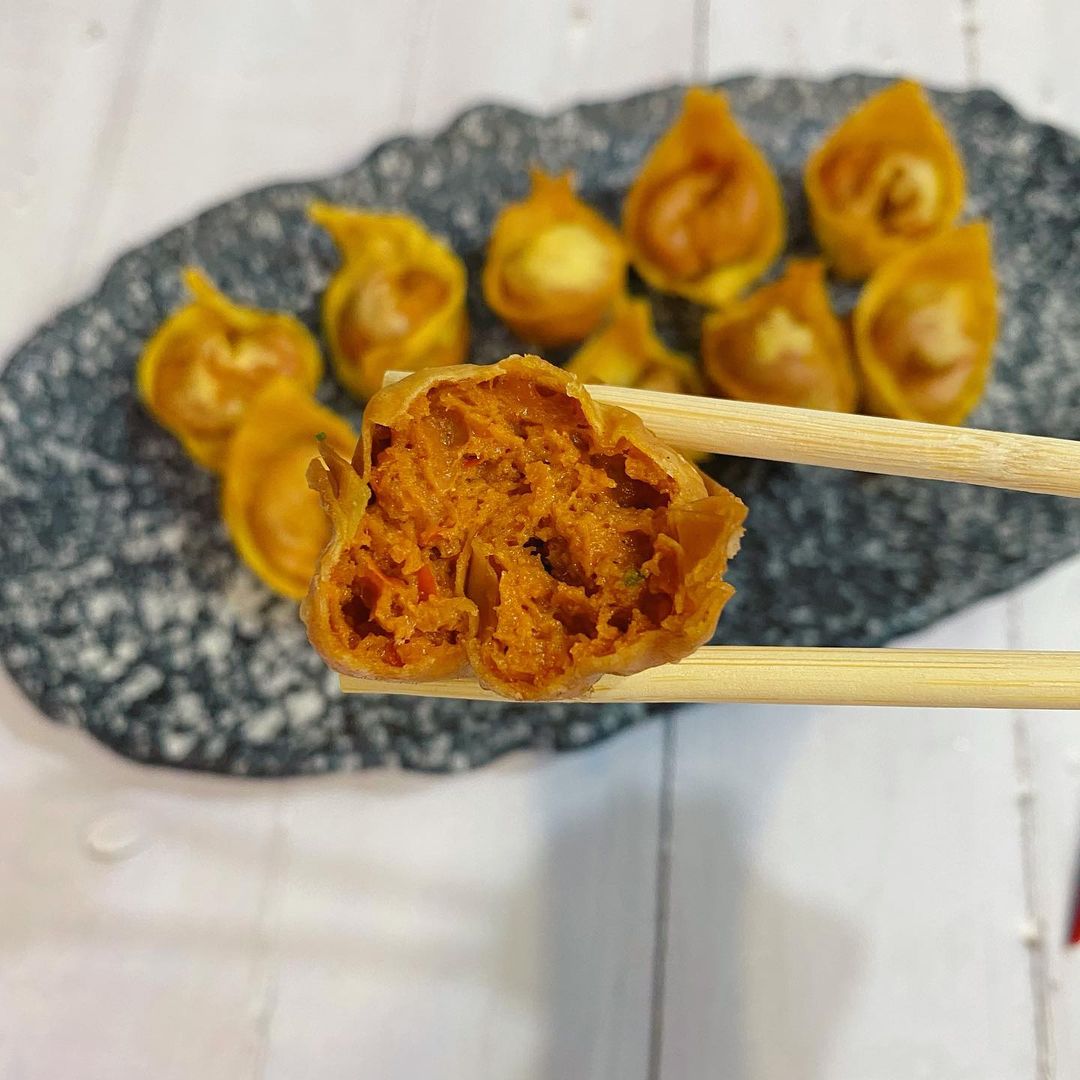 Image credit: @chefcrackling
For more otah goodness, there's also the Otah Crunch ($22 for 25 pieces), which is a deep-fried wonton ingot filled with otah paste, and Otah Bites ($22 for 30 pieces), that are otah-stuffed youtiao.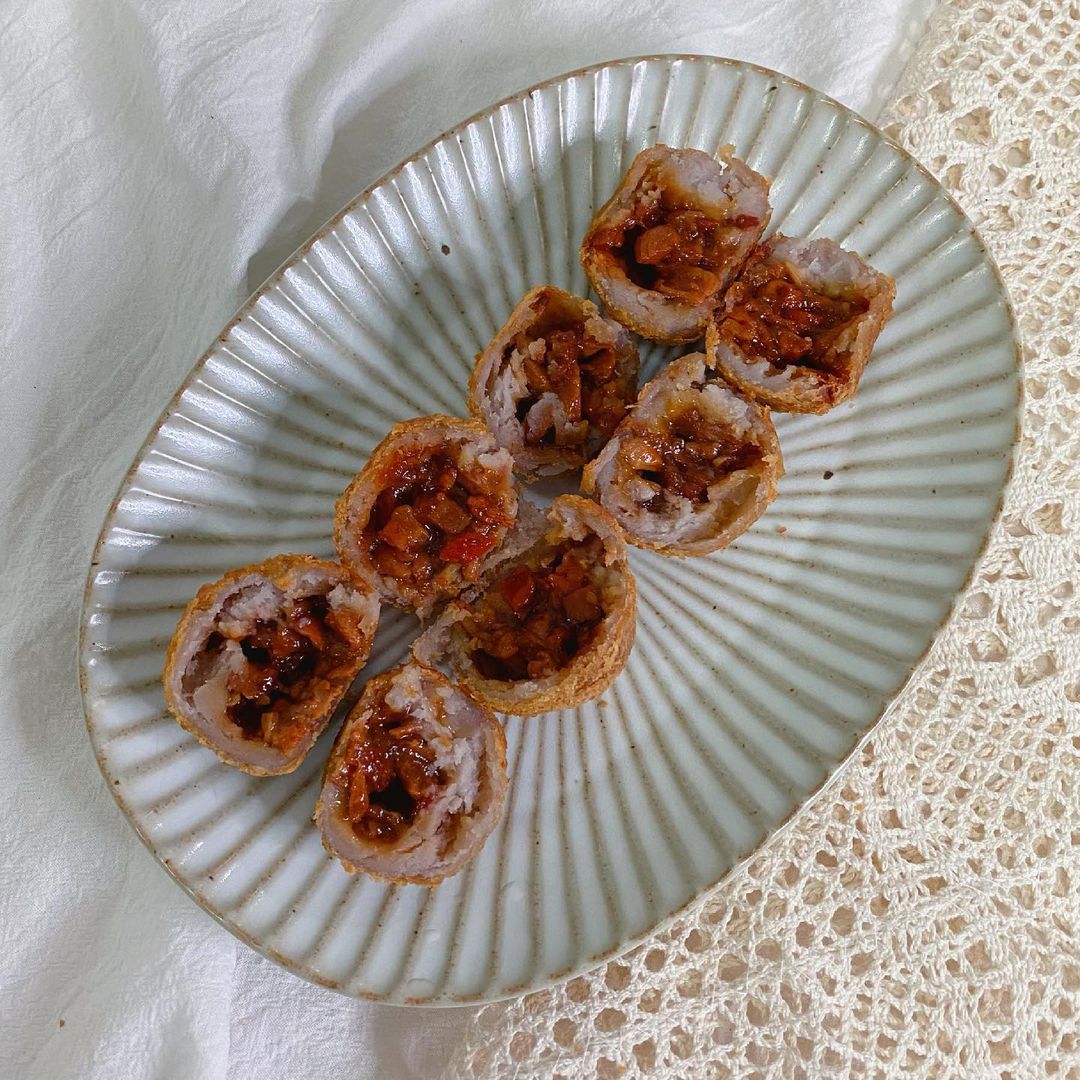 Image credit: @chefcrackling
Alternatively, if you're an wu gok fan at the dim sum table, consider the Taro Chicken Bomb ($28 for 20 pieces), for BBQ chicken bits wrapped in Chef Crackling's taro paste, and deep-fried to a golden, flaky exterior.
Kloudbakes: IG Bakery With Pistachio Raspberry And Orh Nee Cake Rolls
Chef Crackling prides itself on using only fresh ingredients in all their products, and no MSG or preservatives. Their otah is made with fresh mackerel, and Muslim friends will be pleased to know that it's also halal-certified!
Delivery is charged at $7 a location, although currently this is waived with any order of four boxes. Place your orders through DM to their Instagram page, or WhatsApp them at 9322 2981.
Other home-based businesses you can consider supporting include IG bakery Kloudbakes, or twoambakes, whose fudgy terrine cakes are to die for.
twoambakes: IG Baker Makes Fudgy Terrine Cakes In Flavours Like Matcha And Black Sesame
The post Chef Crackling Has Orh Nee Bao, Otah Buns And More From $1.30 appeared first on EatBook.sg – New Singapore Restaurant and Street Food Ideas & Recommendations.