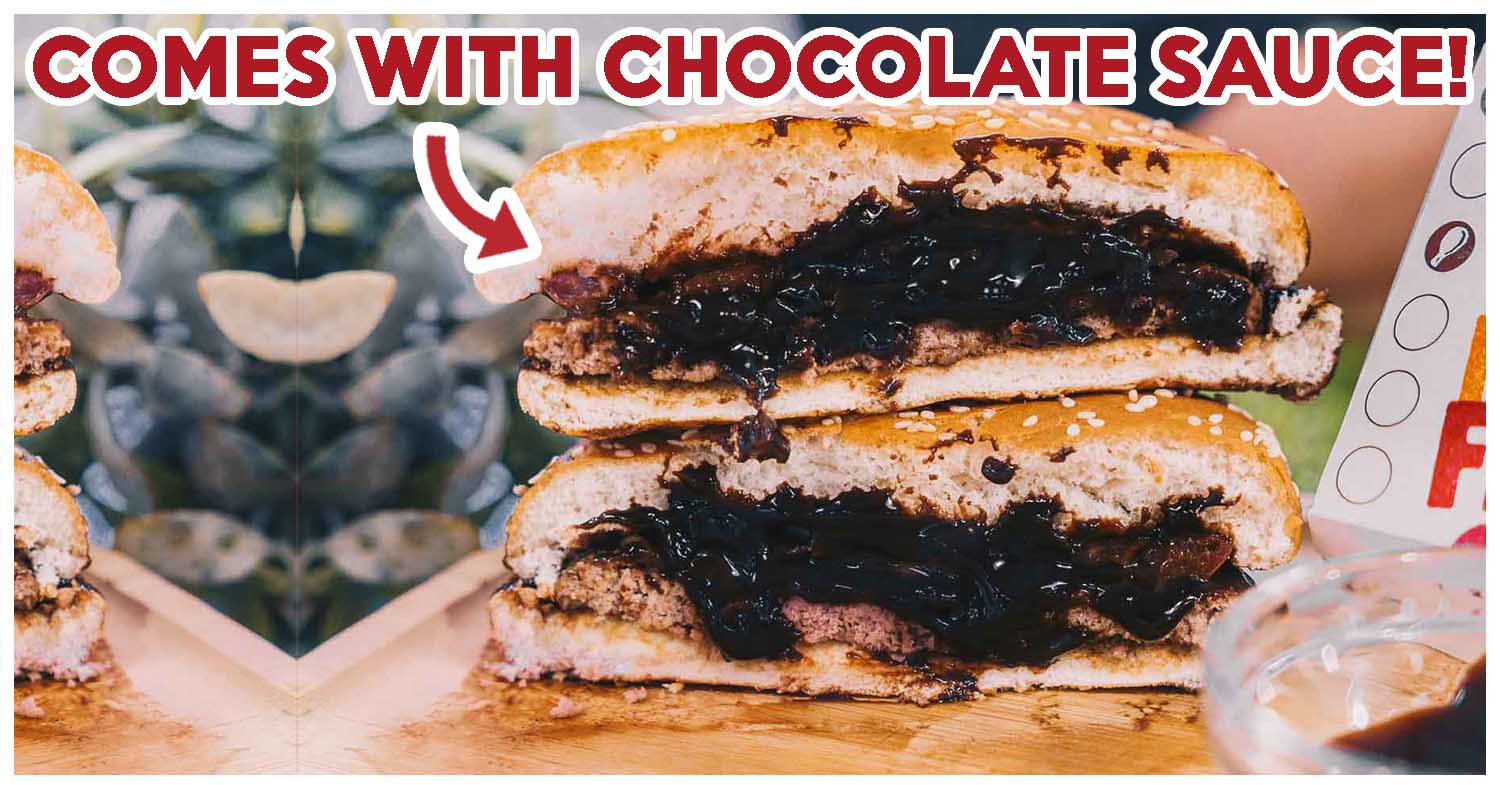 Chocolate Whopper at Burger King
We speculated long and hard when we first saw news of the Chocolate Whopper at Burger King, but as it turns out, the chocolate-drizzled beef patties of this brand-new launch are no April Fools' joke. This sweet-savoury burger was teased earlier this week, with news of the flavour combo breaking this morning.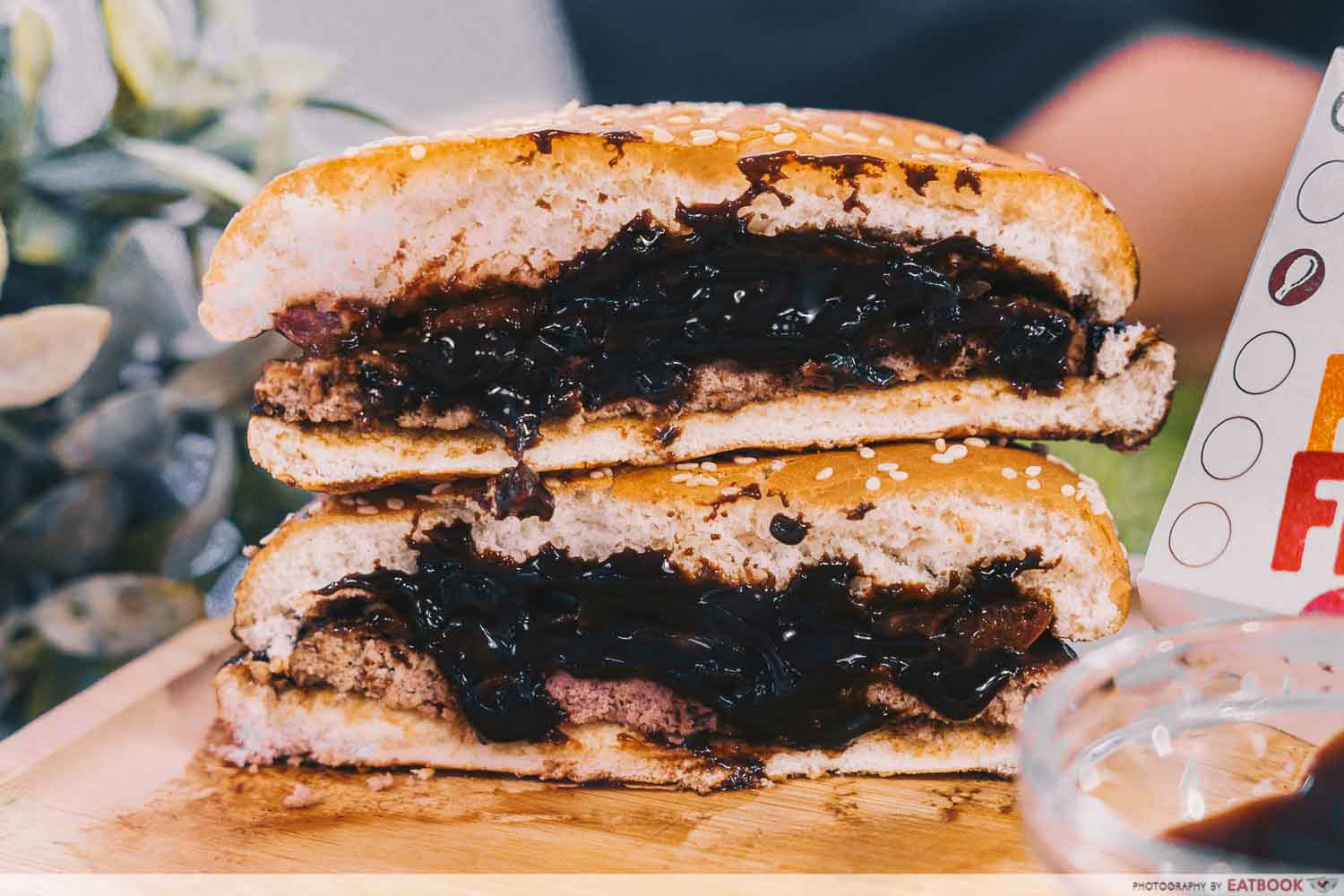 Dessert pizzas are not a new concept, but these usually come covered entirely with sweets. Here, Burger King brings both savoury and sweet together, much like the concept of their Mashed Up Fries that made waves last December, which saw French fries in a cup of ice cream.
Burger King Has New Mashed Up Fries For Those Who Love French Fries With Ice Cream
If you liked the Mashed Up Fries, the Chocolate Whopper (from $6.40) might just do you one up on the desserts-for-mains scale. You'll get decadent chocolate sauce drizzled on Burger King's signature Whopper beef patty, sandwiched between burger buns, and accompanied by the requisite lettuce and tomato slices. Make it a Value Meal for $7.90, which gets you a medium fries, and small Coke.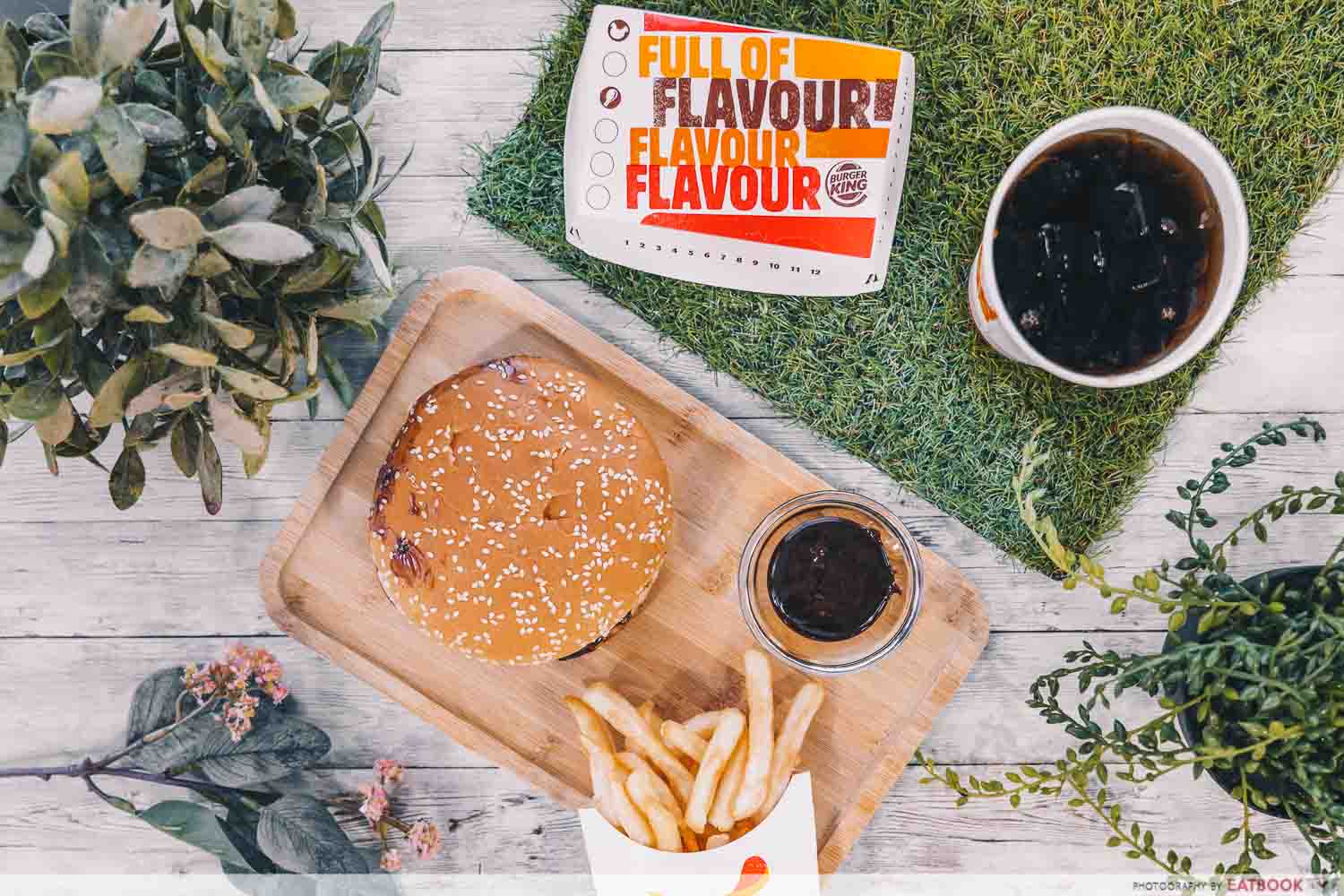 Good things don't come alone, because the Mashed Up Fries ($2.90) still come with lashings of the same chocolate sauce. If you order the Value Meal through the Burger King app, the upgrade to Mashed Up Fries is free.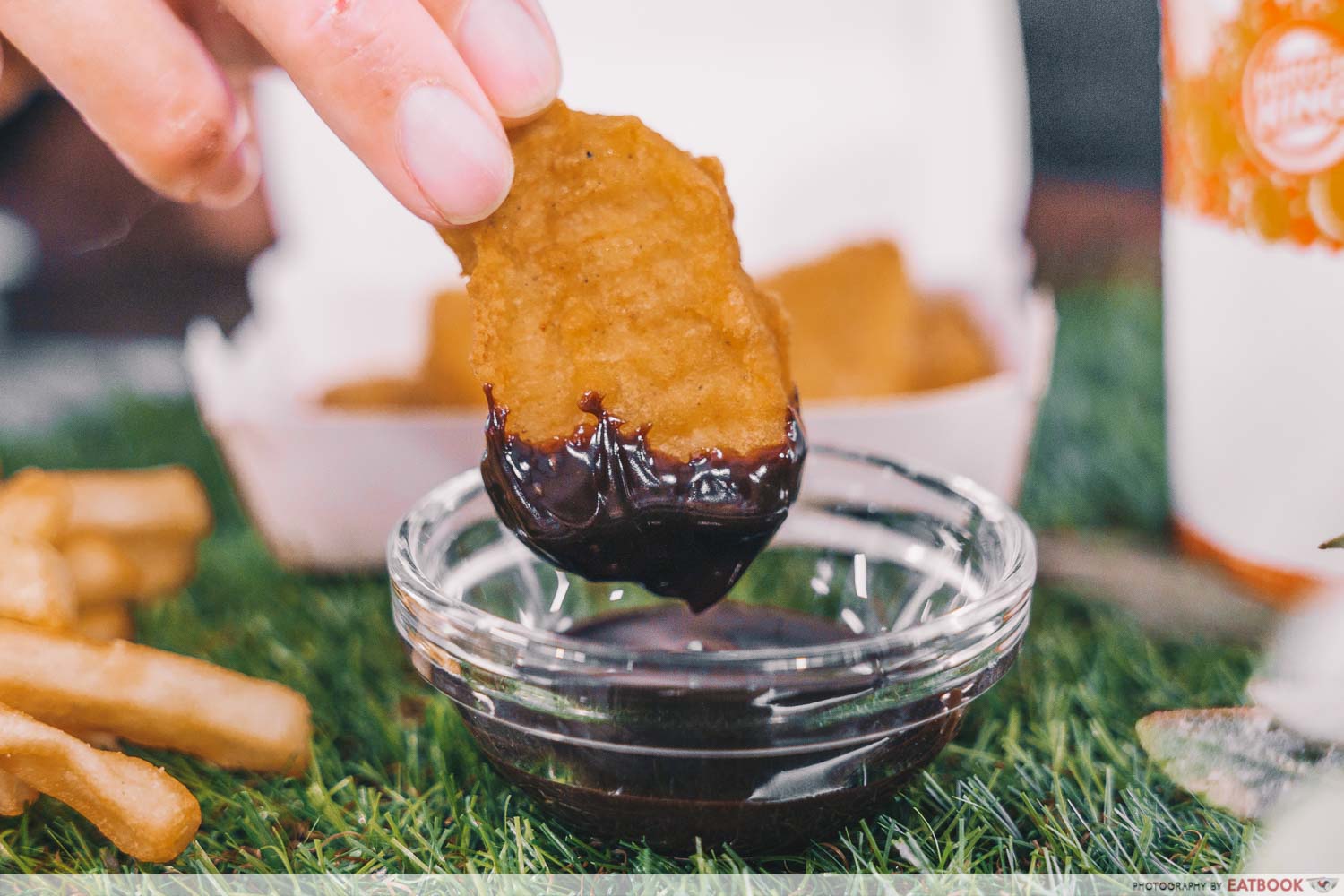 To make things sweeter, Burger King has also paired their six-piece nuggets with the same chocolate sauce. The Nugget Dippers ($3.90) comes with a tub of it, although you can purchase another tub of sauce for $0.50.
The Chocolate Whopper will be available till 15 April for orders made through the Burger King app for self pick-up and through the ordering kiosks in-stores. If you ask us, the combination of cow, chocolate, and burger buns is not quite up our alley, but we leave you to decide which side of the fence you're on.
It's just the latest in a slew of fast food news, such as McDonald's staycation deals, the return of the McMuffin Stack, and KFC's new Breakfast Waffles.
KFC Launches Breakfast Waffles With Fried Chicken And Scrambled Eggs
The post Burger King Has New Chocolate Whopper And Nuggets Dip, Available In-Stores appeared first on EatBook.sg – New Singapore Restaurant and Street Food Ideas & Recommendations.