Brostern Western food in Hougang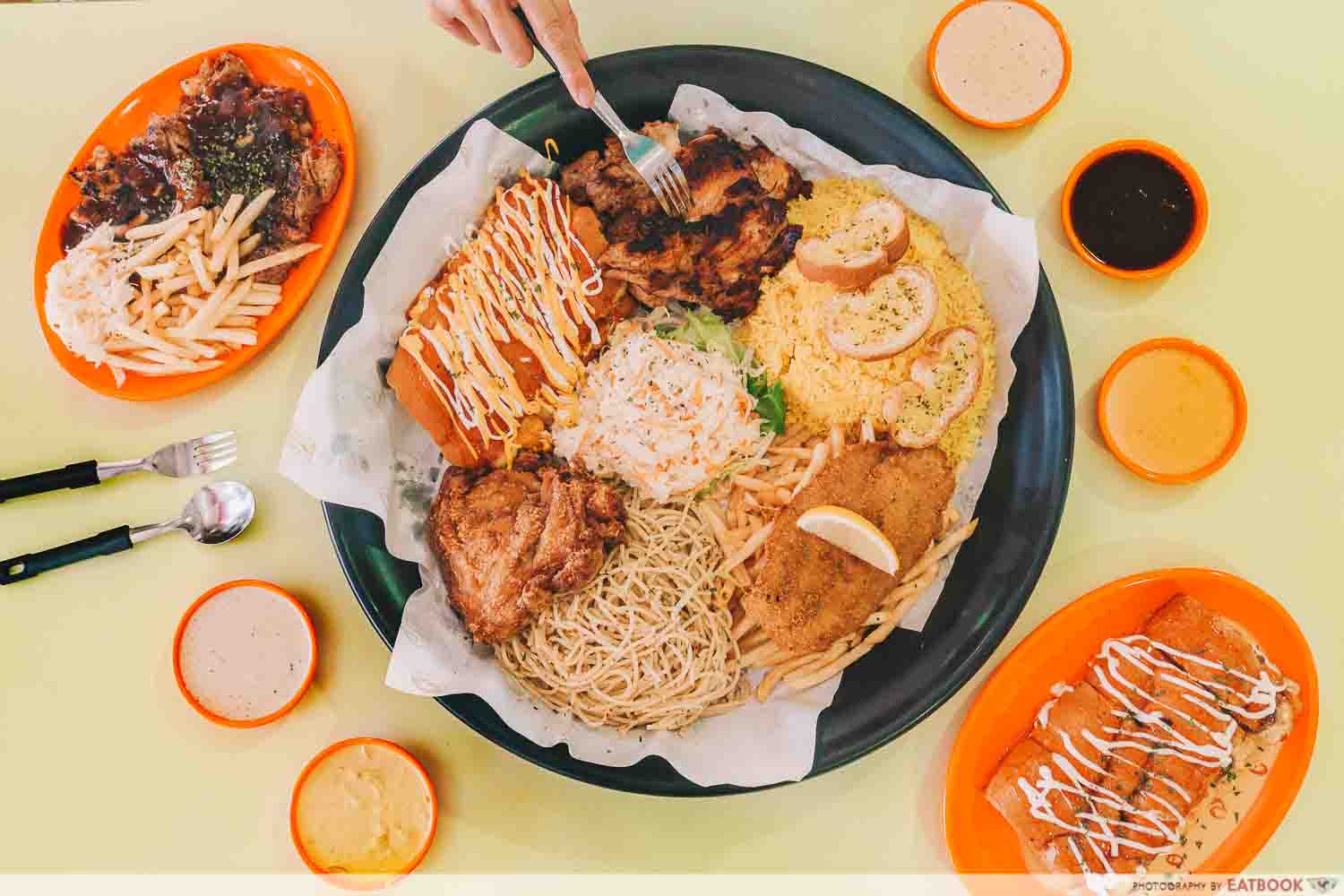 XXL platters never lose their novelty as they give me an opportunity to live out my mukbang fantasies. So when I heard that Brostern at Ci Yuan Hawker Centre serves up ridiculously large platters of Western food, I could not resist going down to try it out.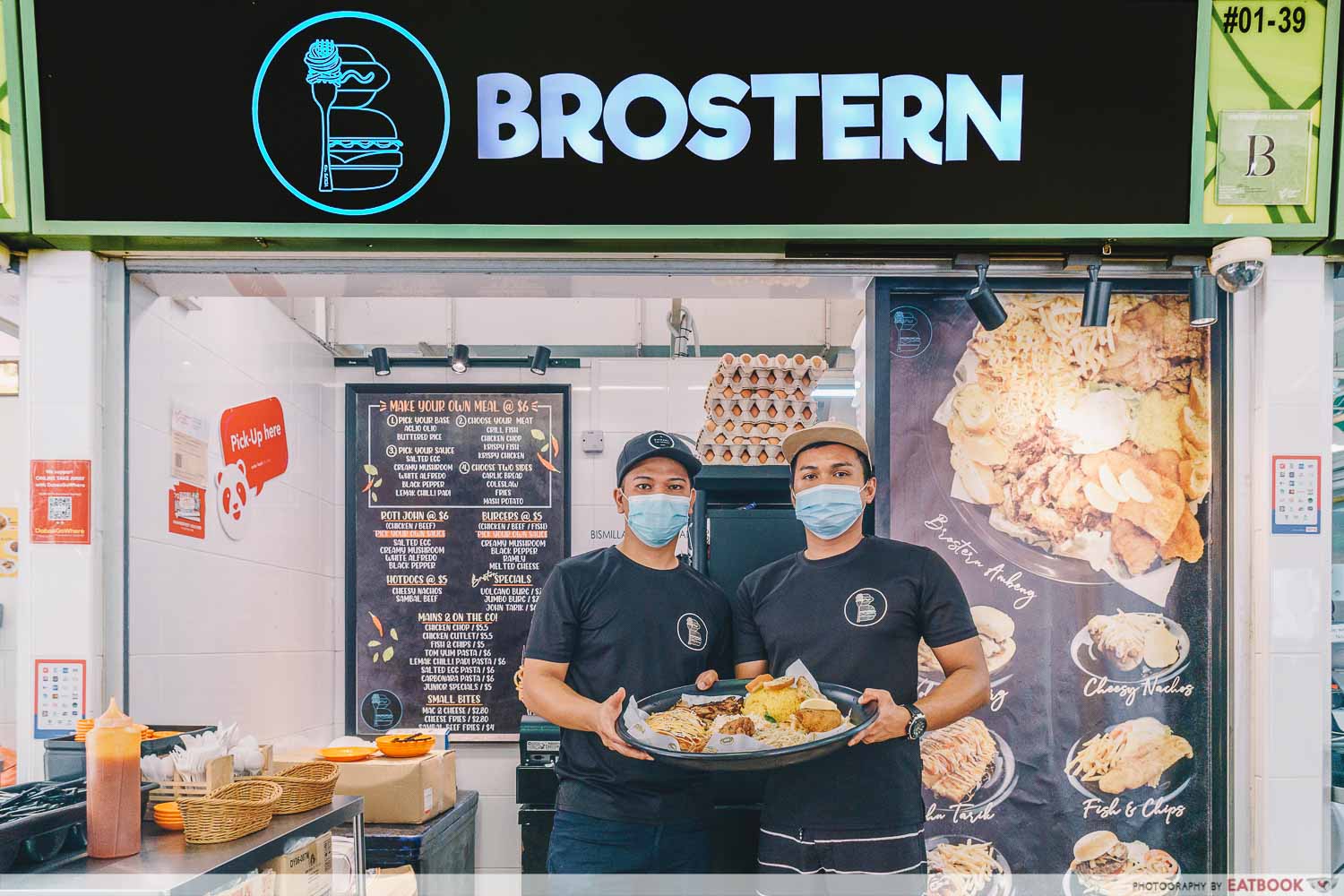 Ci Yuan Hawker Centre in Hougang is filled with stalls started by young budding entrepreneurs, and one of them is the Brostern family made up of four good friends.
Food at Brostern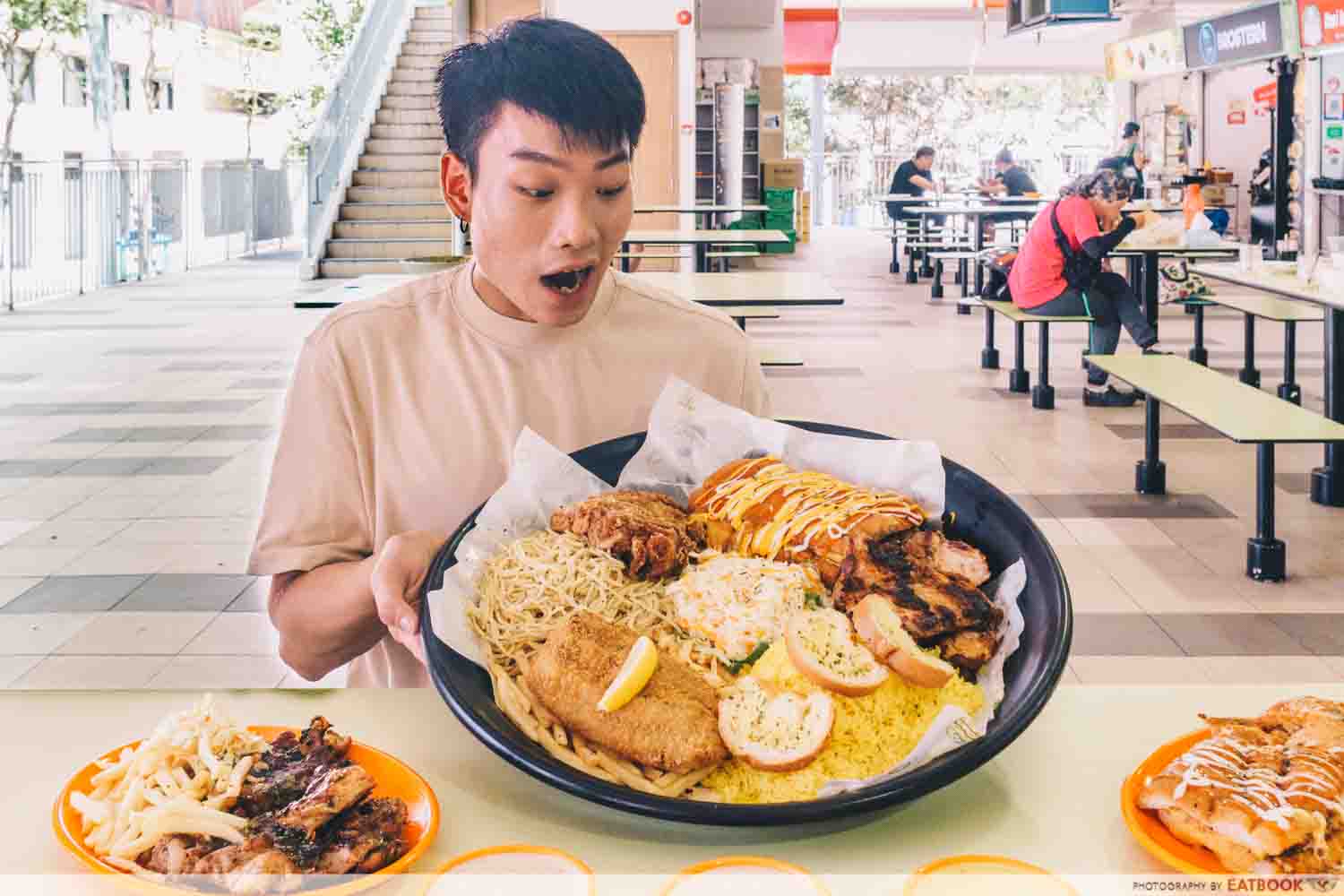 You will know how inordinately big this Ambeng Deluxe Platter ($36) is thanks to the number of curious stares you would get from passersby once it arrives at your table. With a whole kampong of various Brostern's offerings such as chicken cutlet, fried fish, butter rice and more, this platter is perfect for those who can't decide what to order.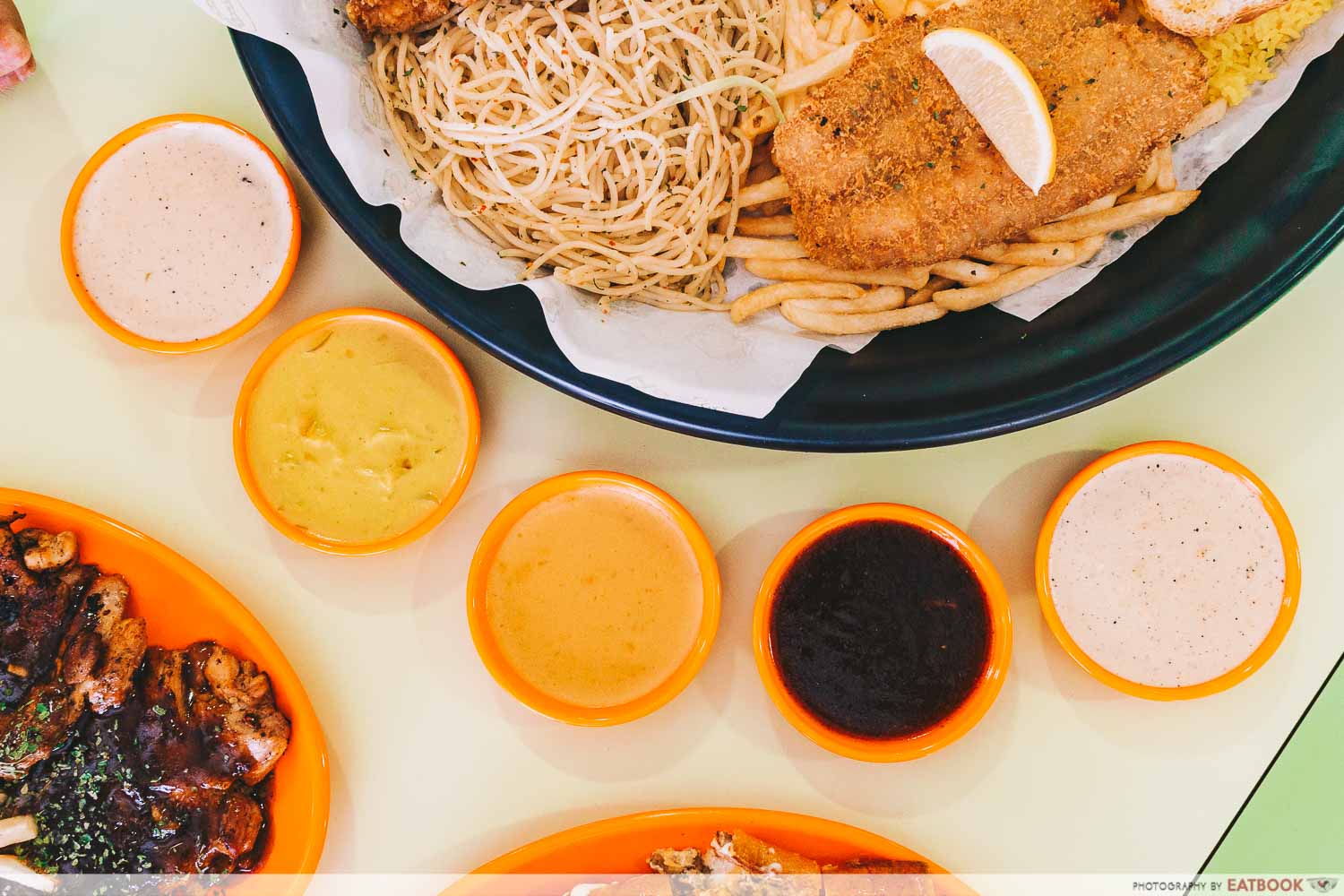 The dish comes with a choice of three out of the five sauces available. These included: Alfredo, Salted Egg, Chilli, Barbecue, and Cream of Mushroom.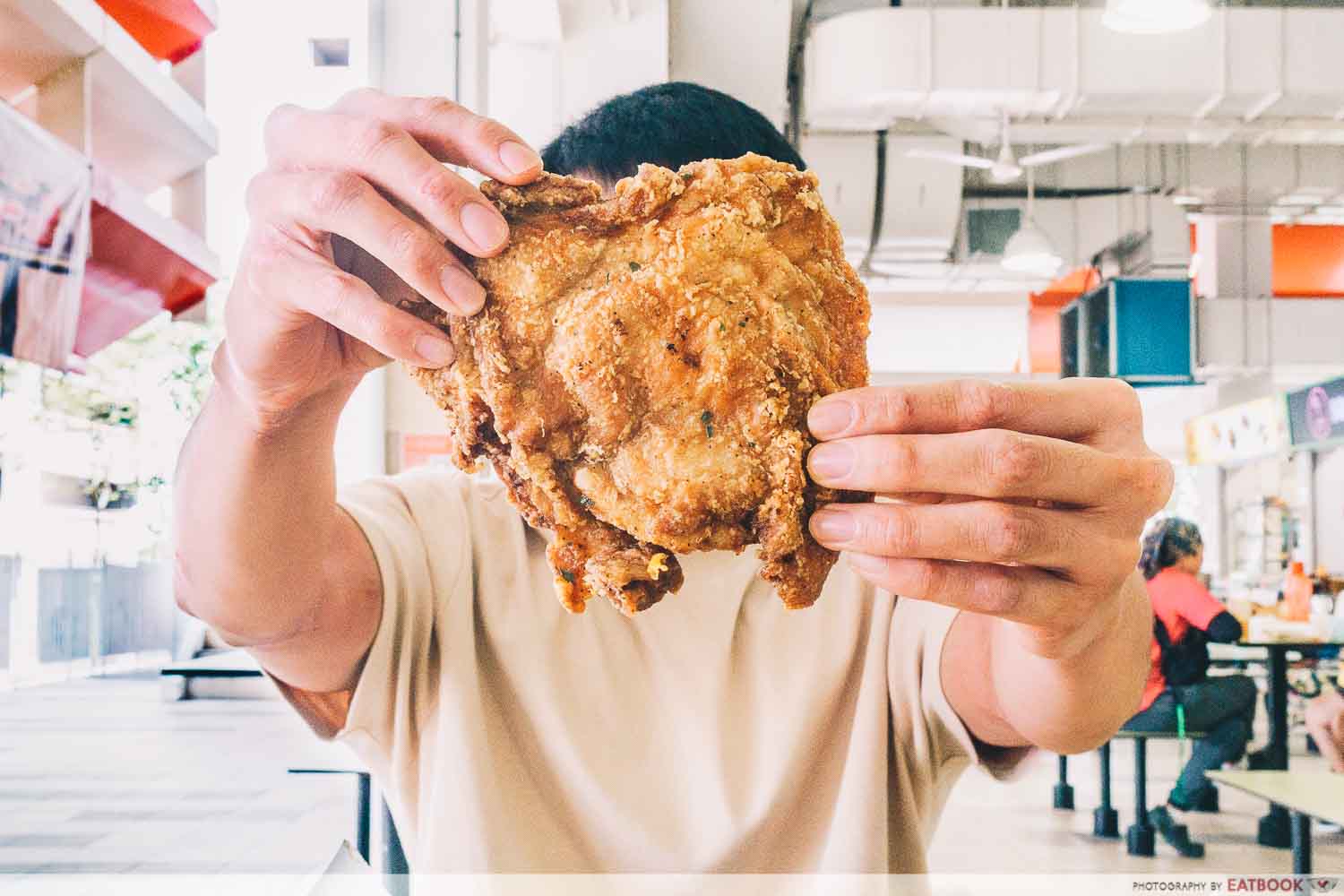 The exterior of their fried chicken was on the soft side and bore a greasiness that overshadowed its seasoning. Credit needs to be given for the rather large portion though.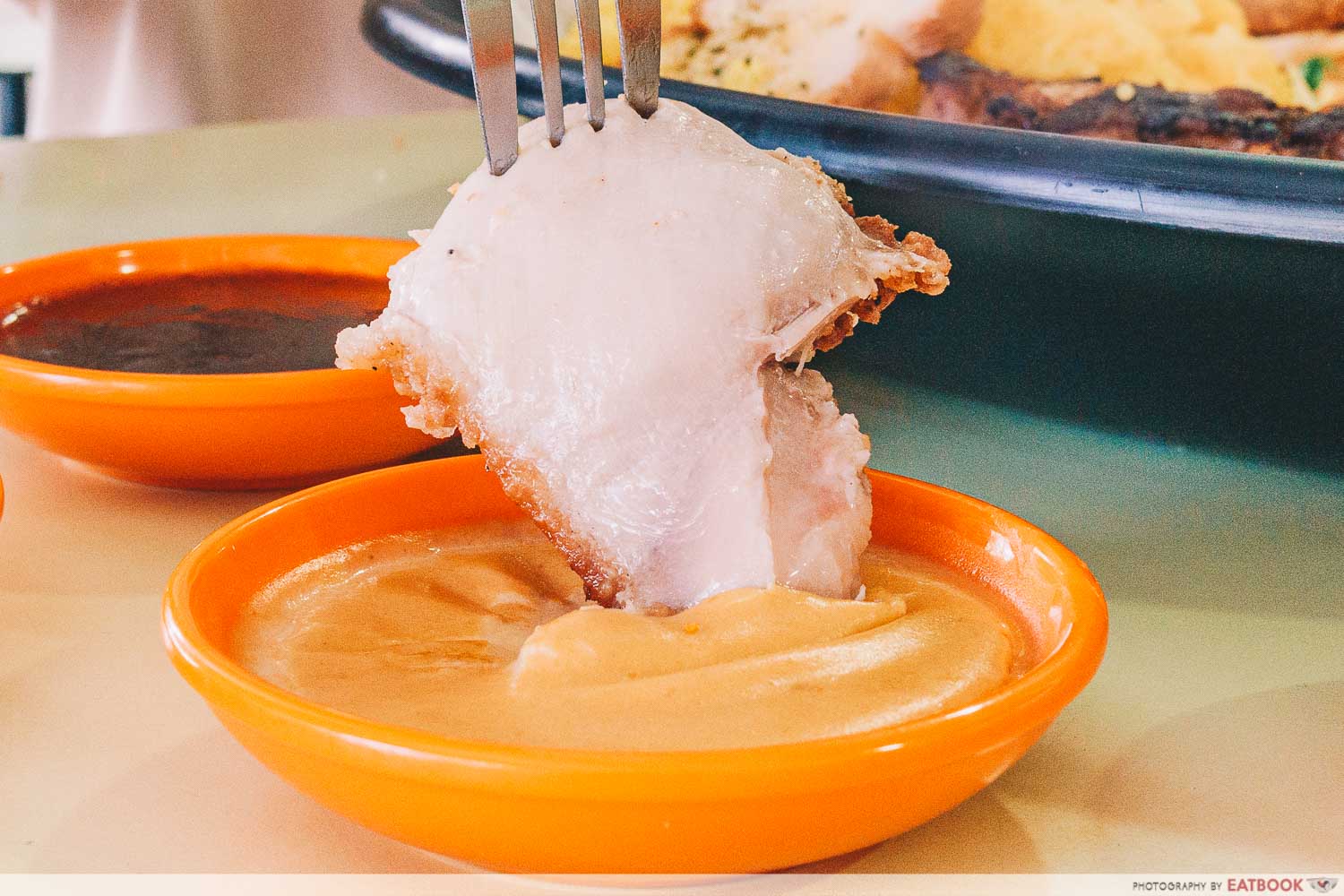 On the bright side, the seemingly lack of seasoning for the chicken meant that it was the perfect blank canvas to pair with their variety of sauces.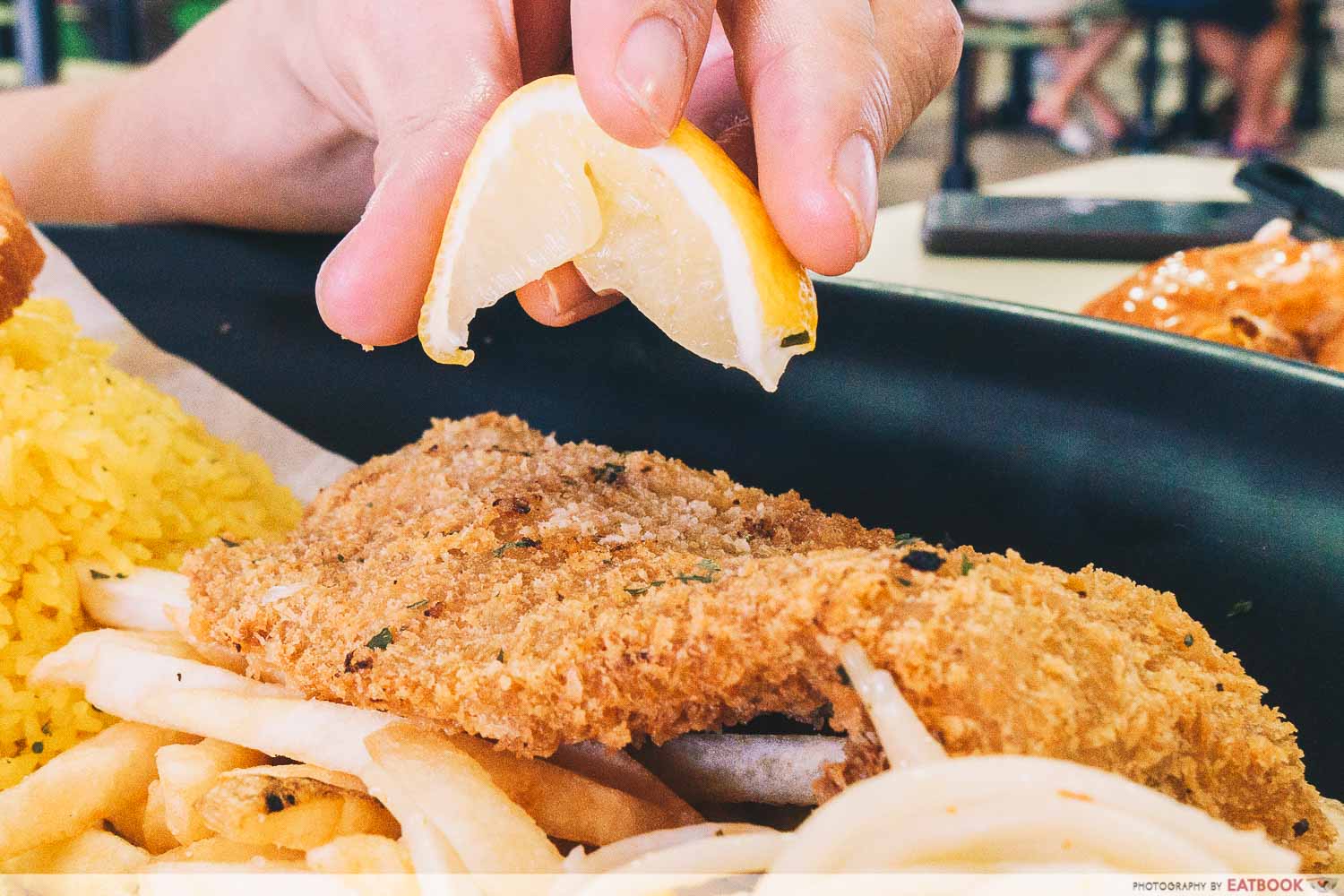 Though on the slimmer side, the fish had substantial meat within that gave a nice firm bite. The fish itself was fresh and had no fishy taste, thus the quarter of lemon was merely icing on the cake.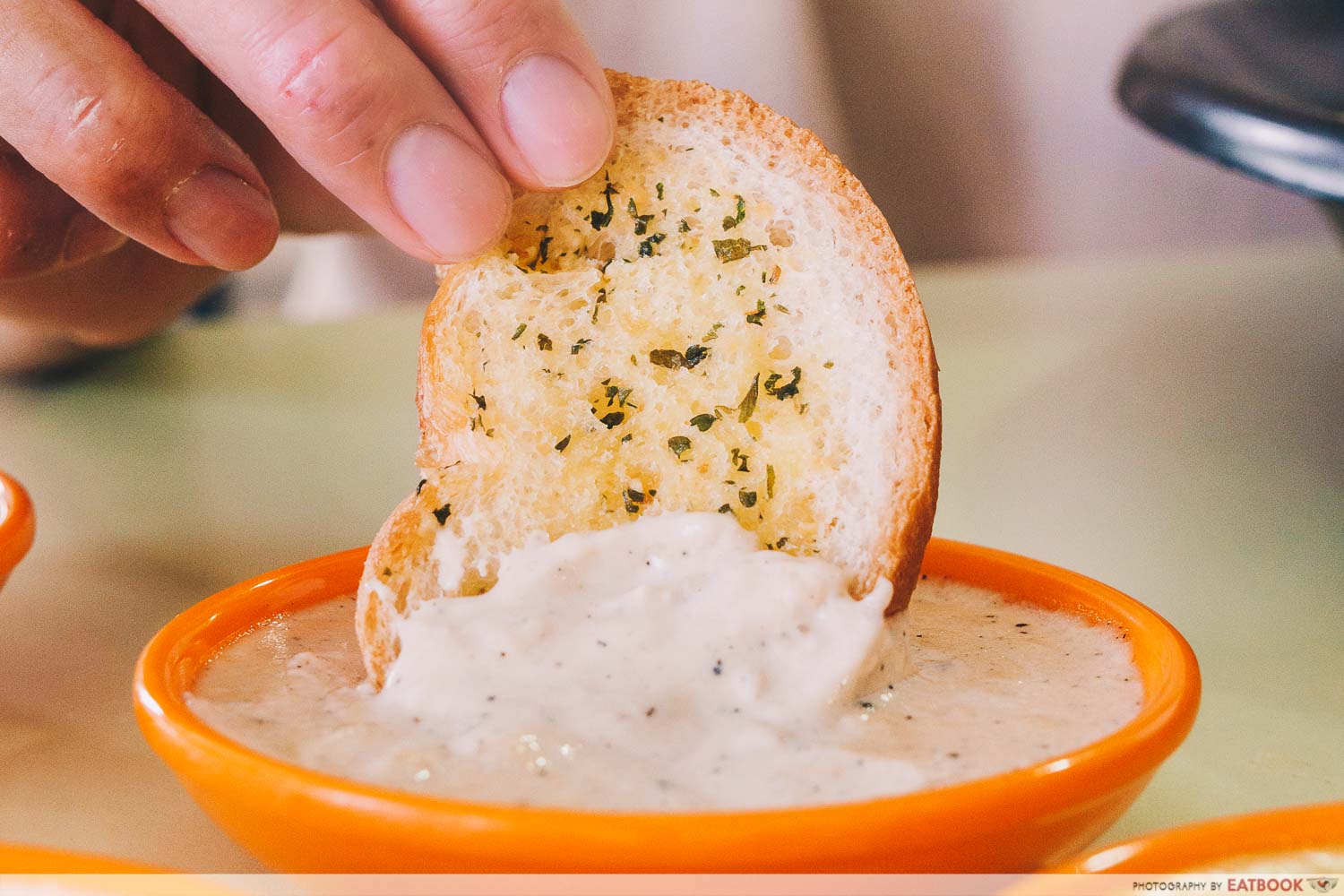 As opposed to a traditional mushroom soup, which would have turned the bread soggy, the thick, creamy mushroom sauce acted more like a condiment and allowed the bread to retain its crunch.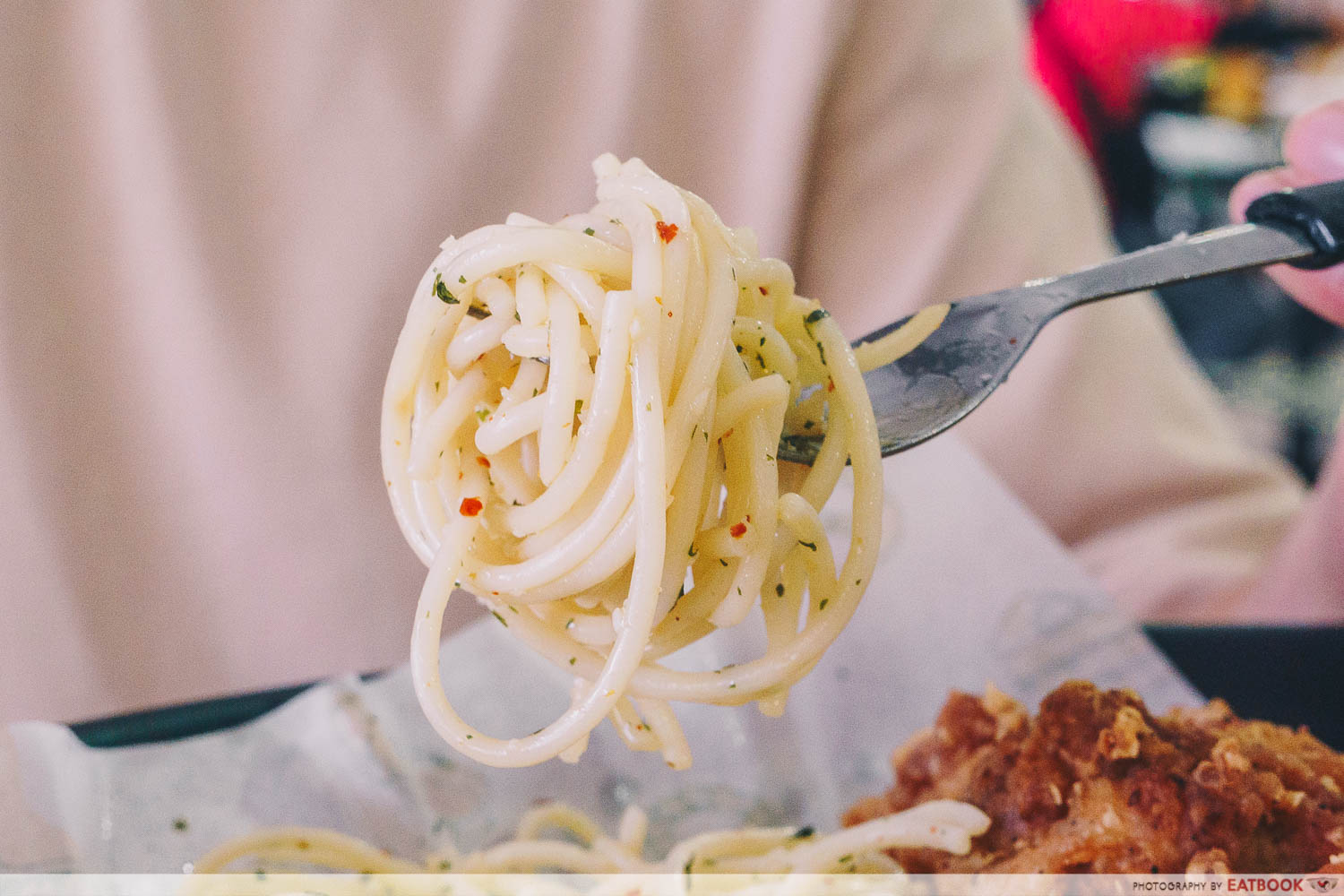 The mountain of pasta was covered with specks of herbs, and the portion looked poised to feed a platoon of hungry army boys. The herbs, however, were not as flavourful as they looked and the pasta tasted oily. 
I dug into the yellow Everest of rice, and yet again, the buttery rice was a tad too oily and cloying, but I conceded that it might have been due to my lighter preferences.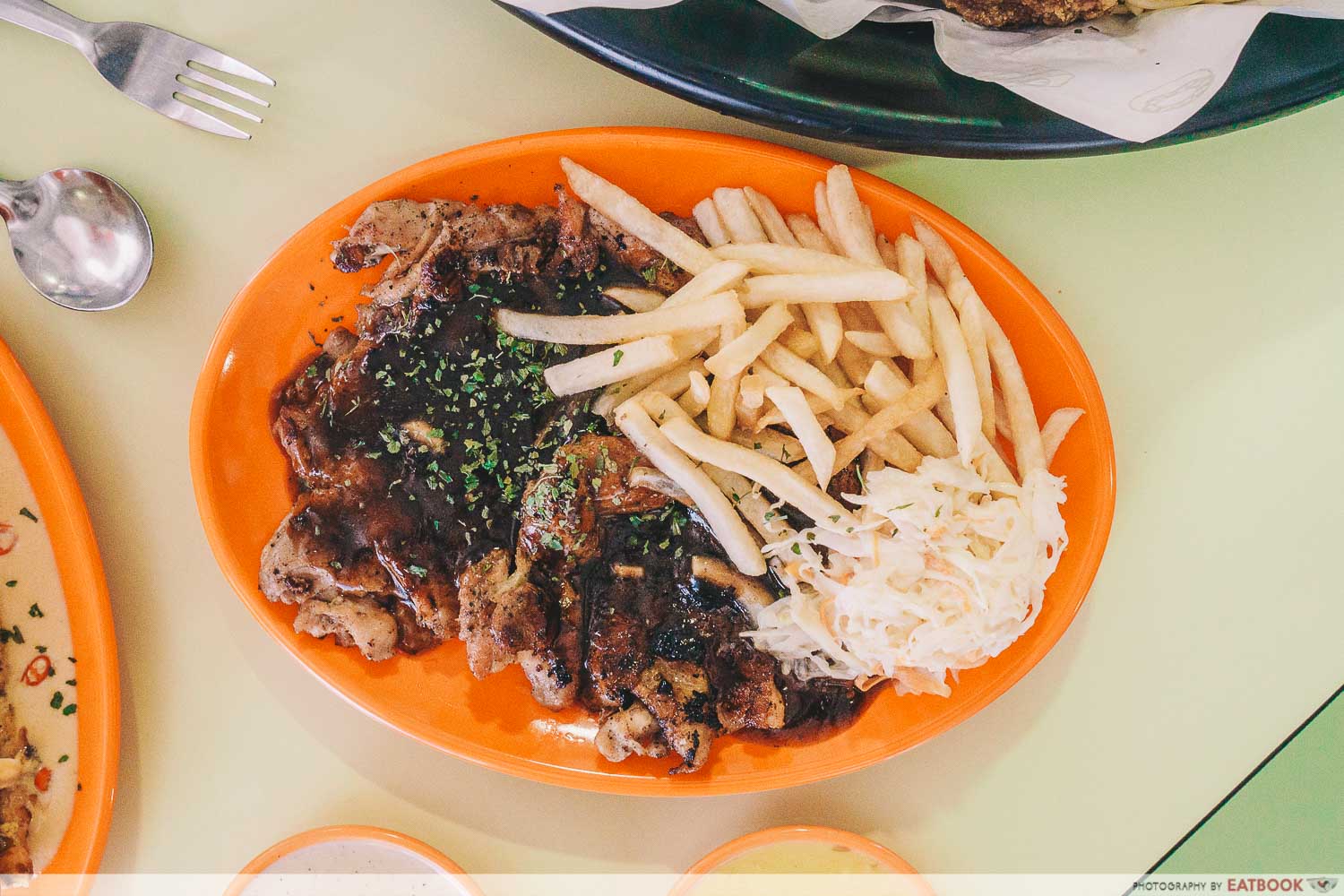 At $5.50, I wasn't expecting much from the Chicken Chop, but it surprised me with it's large portions of meat.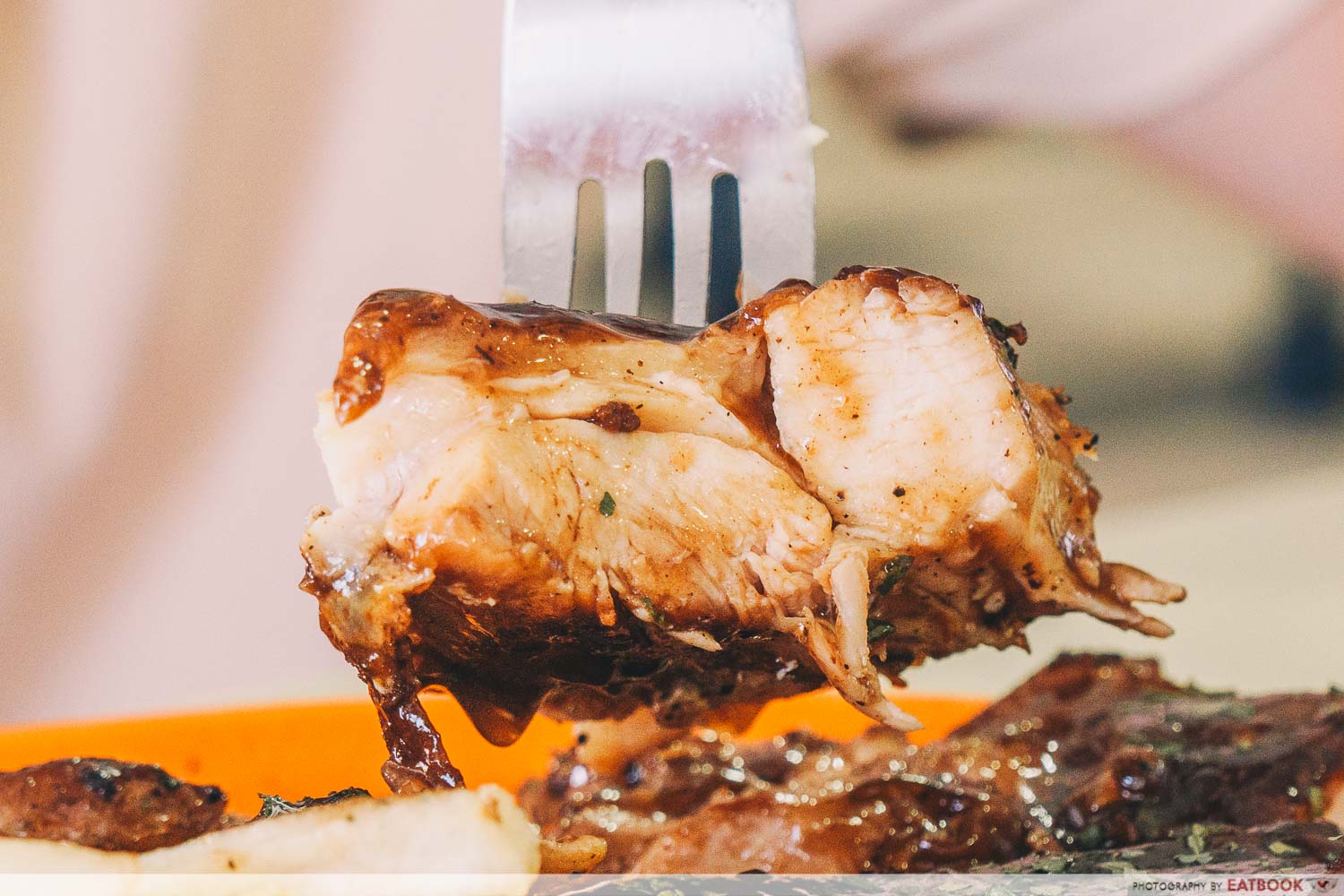 It reminded me of Western dishes I had in my childhood with its run-off-the-mill barbecue sauce. Despite lacking in intricacy, it gained major brownie points for being nostalgia-inducing.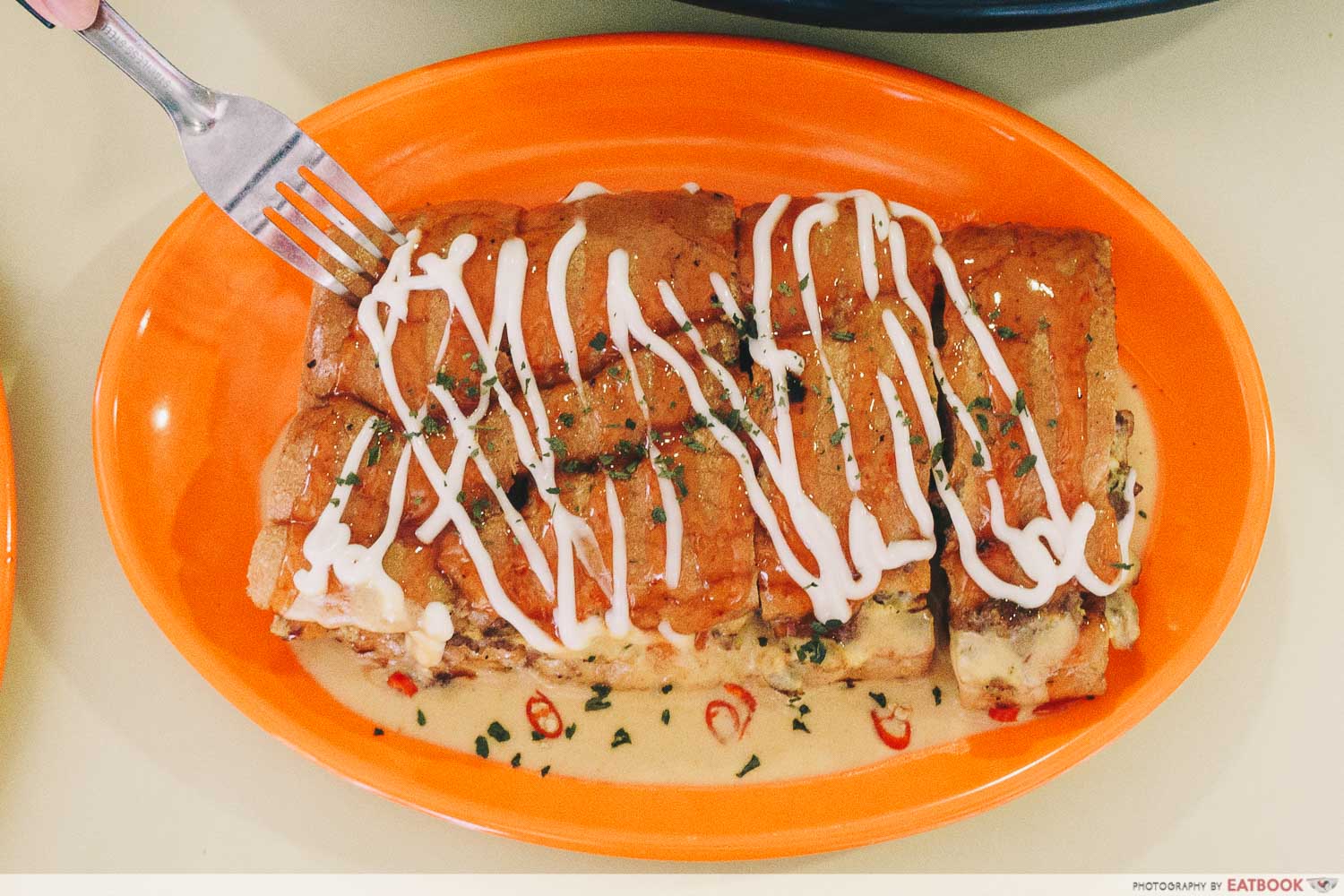 Even after the salted egg craze has tapered down, the sauce in this dish hasn't lost its ability to elevate the roti john to another mouth-watering level. The absorbent bread from Salted Egg Roti John ($6) soaked up the creamy and rather spicy sauce, just like a sponge.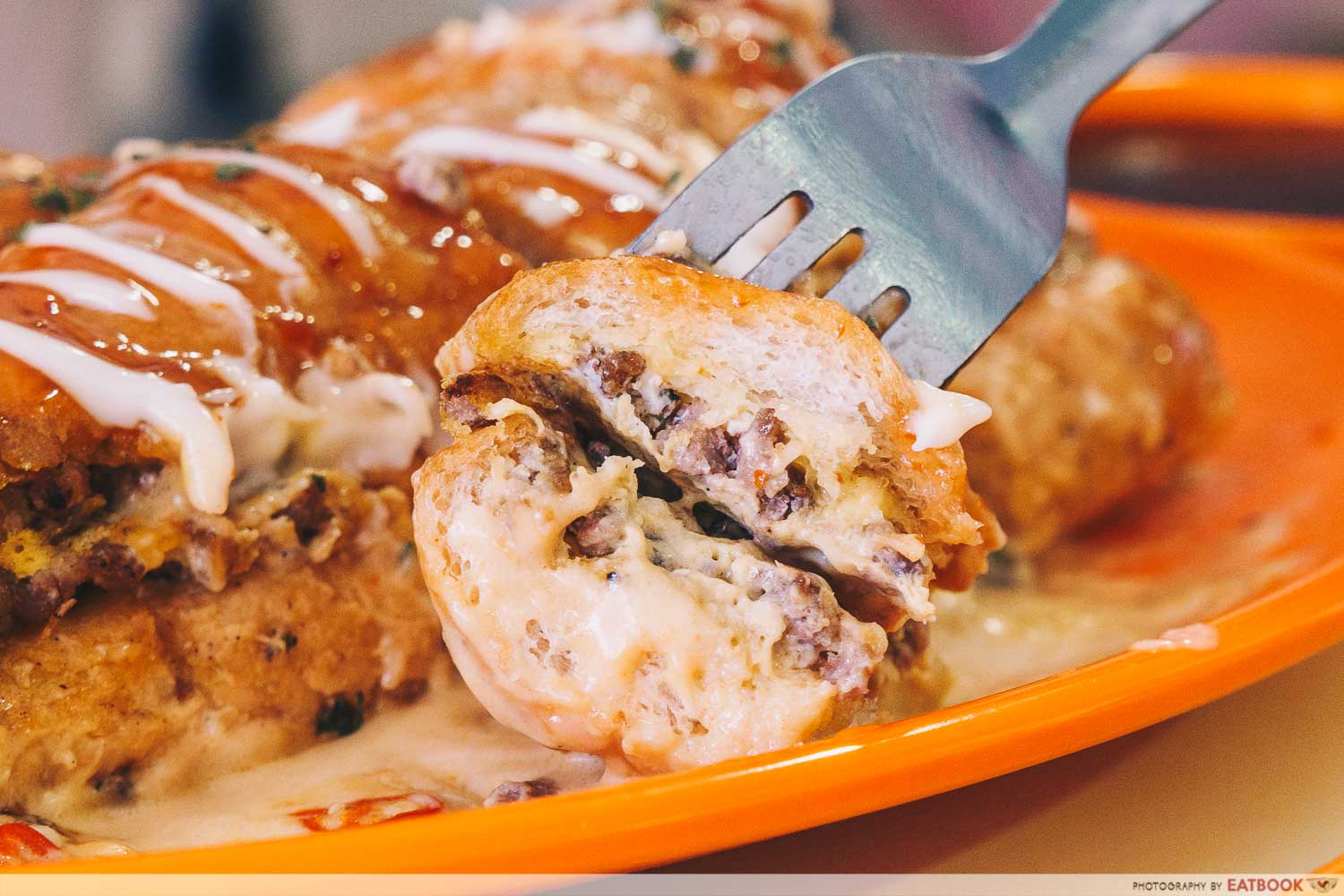 It came with options of beef or chicken, but considering the dish was so bread-dominant, the difference in meat was not very obvious.
Bismi Briyani Review: XXL Briyani Platter With Lamb Shank, Lamb Chop, Chicken And More At Yishun
Ambience at Brostern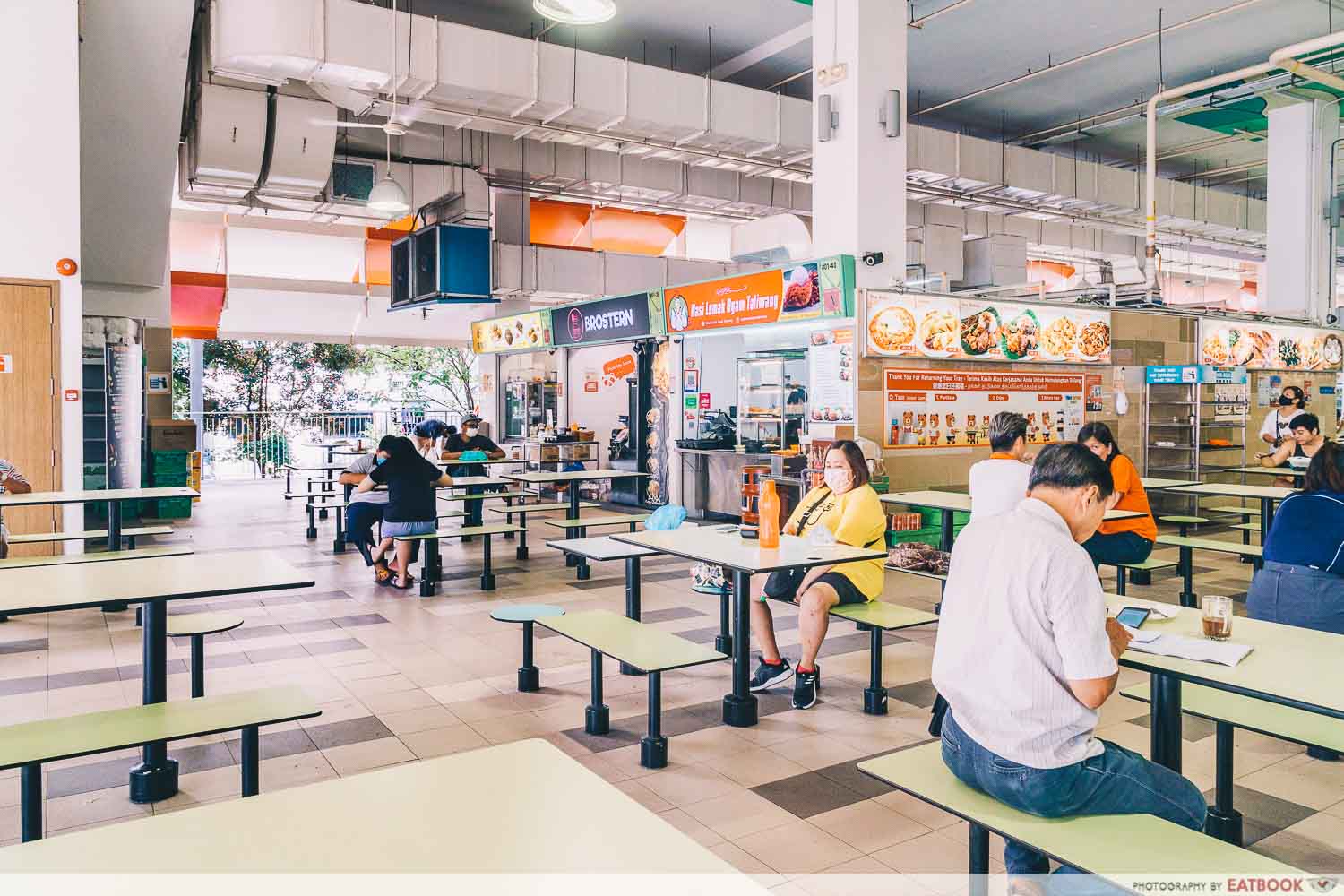 Ci Yuan Hawker Centre is a 10-minute bus ride from Hougang MRT Station, and it's a popular food paradise for those who reside in the Hougang area. The hawker centre is relatively large with a seating capacity of about 640. It is clean and modern with a variety of e-payment methods available. 
Bismi Briyani Review: XXL Briyani Platter With Lamb Shank, Lamb Chop, Chicken And More At Yishun
The verdict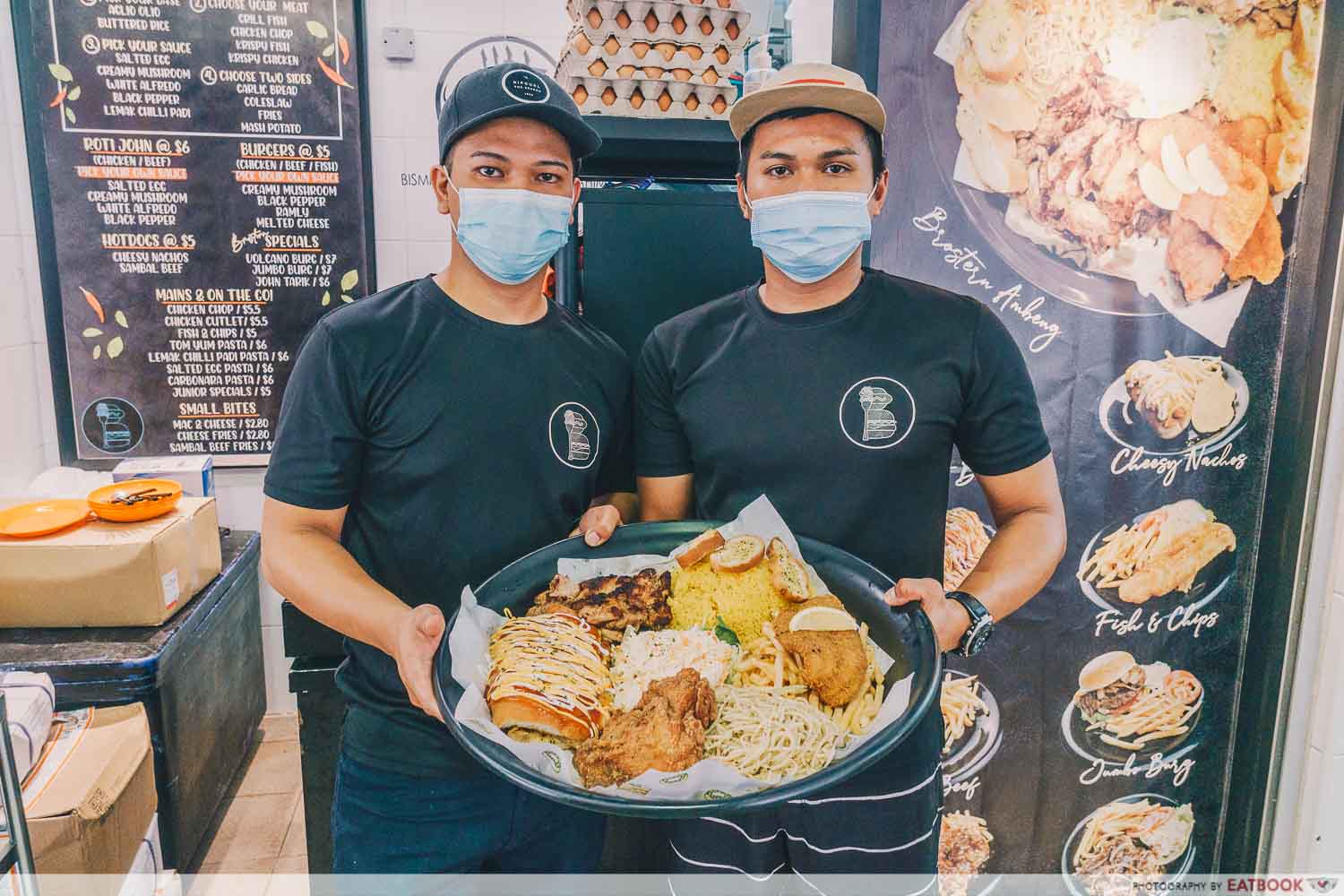 Brostern angles itself as an affordable Western food stall and what it offers is definitely value for money. I do see myself coming back for their Ambeng Deluxe Platter, which makes for a good sharing option for a group of friends or a family gathering. Considering how early into the business the stall is in, there is a lot of potential for growth and the stall is worth taking note of.
For other XXL platters, check out our Bismi Briyani review for XXL briyani platter, or our TORCHED review for XXL meat platters.
Address: 51 Hougang Avenue 9, #01-39, Ci Yuan Hawker Centre, Ci Yuan Community Centre, Singapore 538776
Opening hours: Daily 12pm to 9pm
Tel: 8202 6022
Website
Brostern is not a halal-certified eatery, but it is Muslim owned.
TORCHED Review: New Hawker Stall With XXL Meat Platters, Mentaiko Salmon Don And More At Clementi
Photos taken by Syamira Rohaizad.
This is an independent review by Eatbook.sg.
The post Brostern Review: Affordable Halal Western Stall With XXL Platters, Salted Egg Roti John, And More appeared first on EatBook.sg – New Singapore Restaurant and Street Food Ideas & Recommendations.