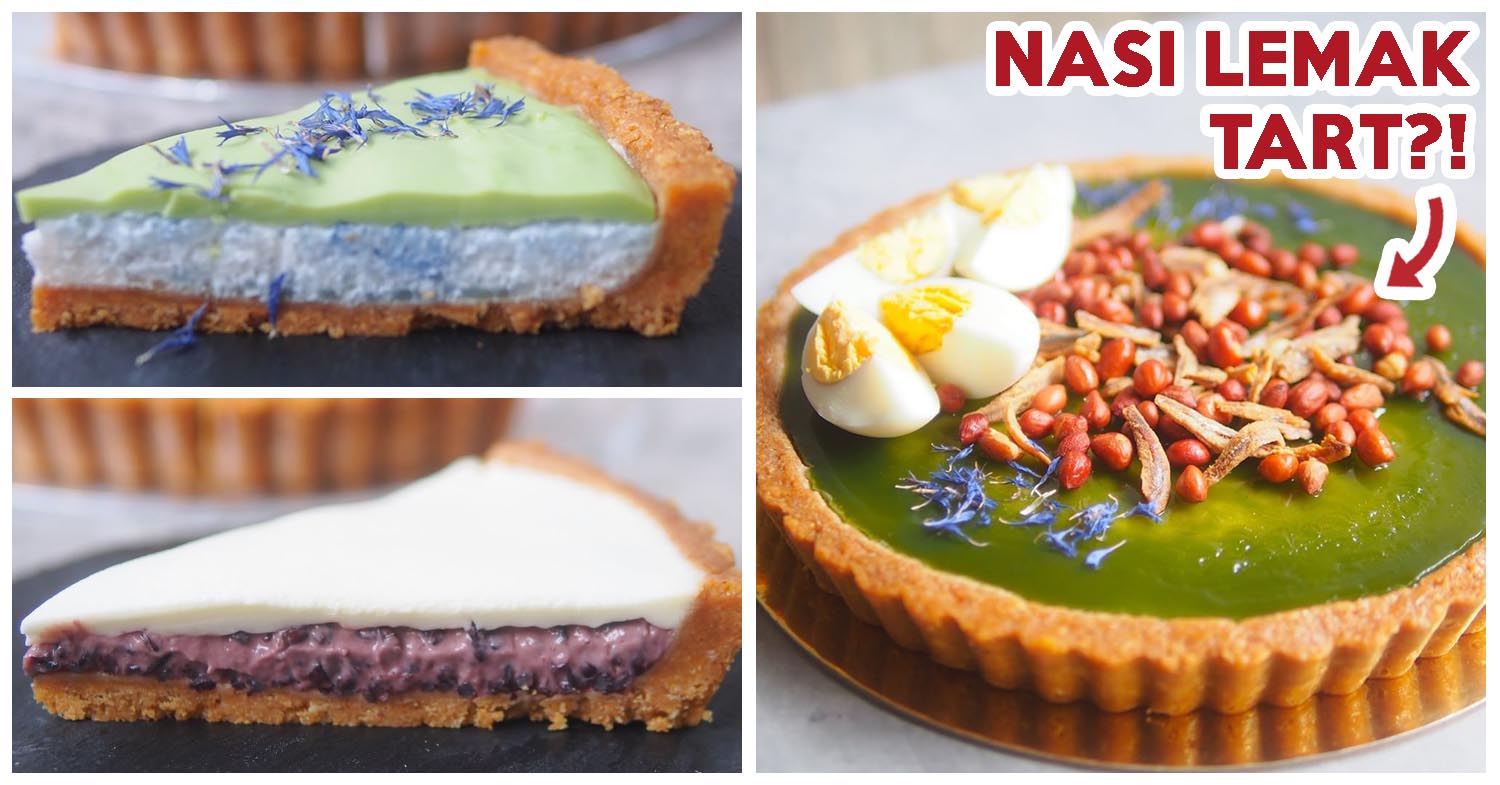 Bits Of Whimsy Cake Couture
Just a short while ago, we covered Scones Et Beurre's nasi lemak scones, baked with pandan-infused coconut cream, and served with Lee Wee Brothers' sambal on the side. This time around, we'd like to shine the spotlight on Bits Of Whimsy Cake Couture, another home-based baker who's created a Nasi Lemak Tart.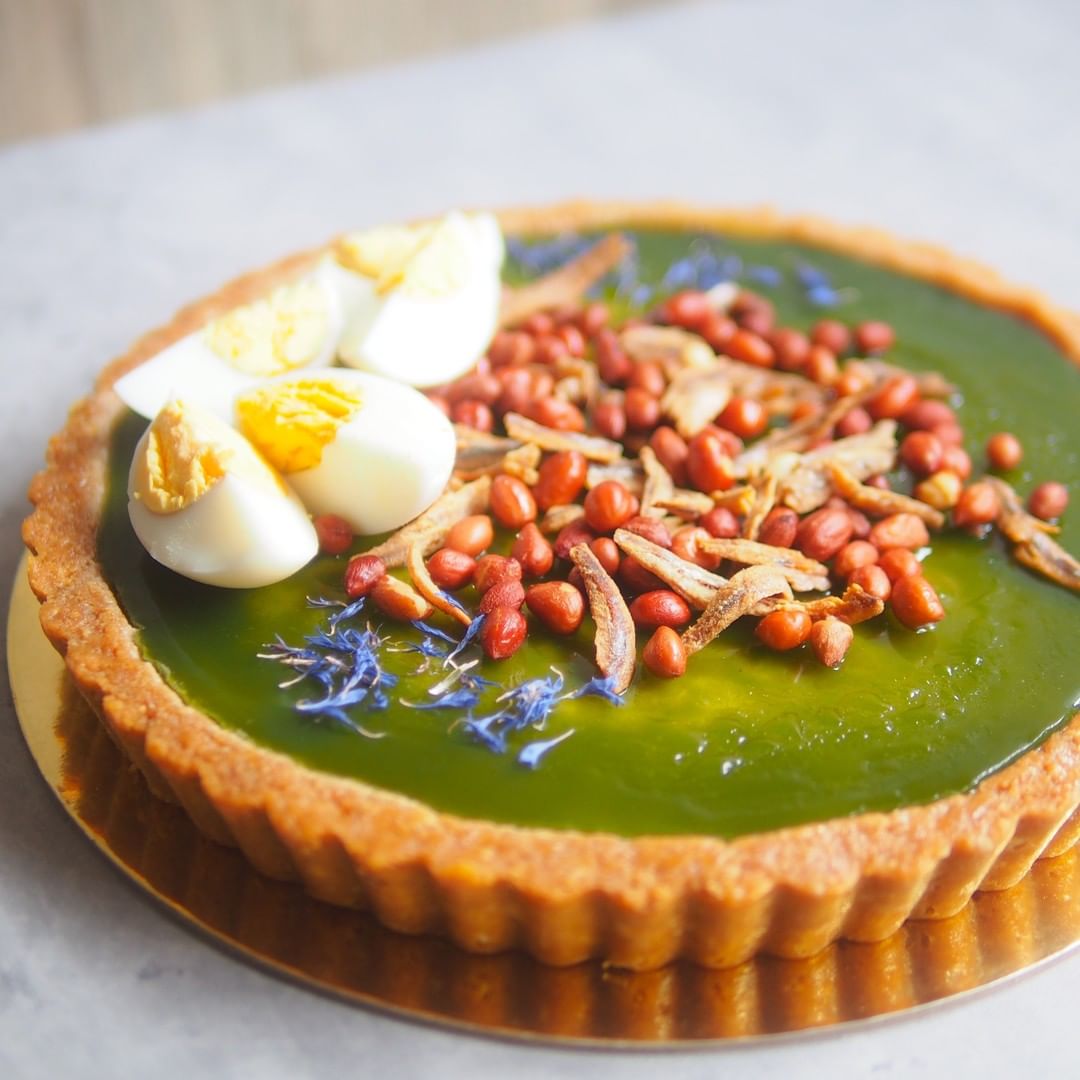 Image credit: @bitsofwhimsycakes
The Nasi Lemak Tart is one of four Asian-inspired tarts that are on the menu at Bits Of Whimsy—the other three are a Mango Sticky Rice Tart, Kuih Salat Tart, and a Bubur Hitam Tart.
Scones Et Beurre: Home-Based Business With Thai Tea, Nasi Lemak And Orh Nee Scones
All of the tarts start with a base of buttery tart pastry that's said to be nicely firm, and reminiscent of the cookie crumb tart shell you see in cheesecakes. Each tart is then filled with a layer of glutinous rice cooked in thick coconut cream.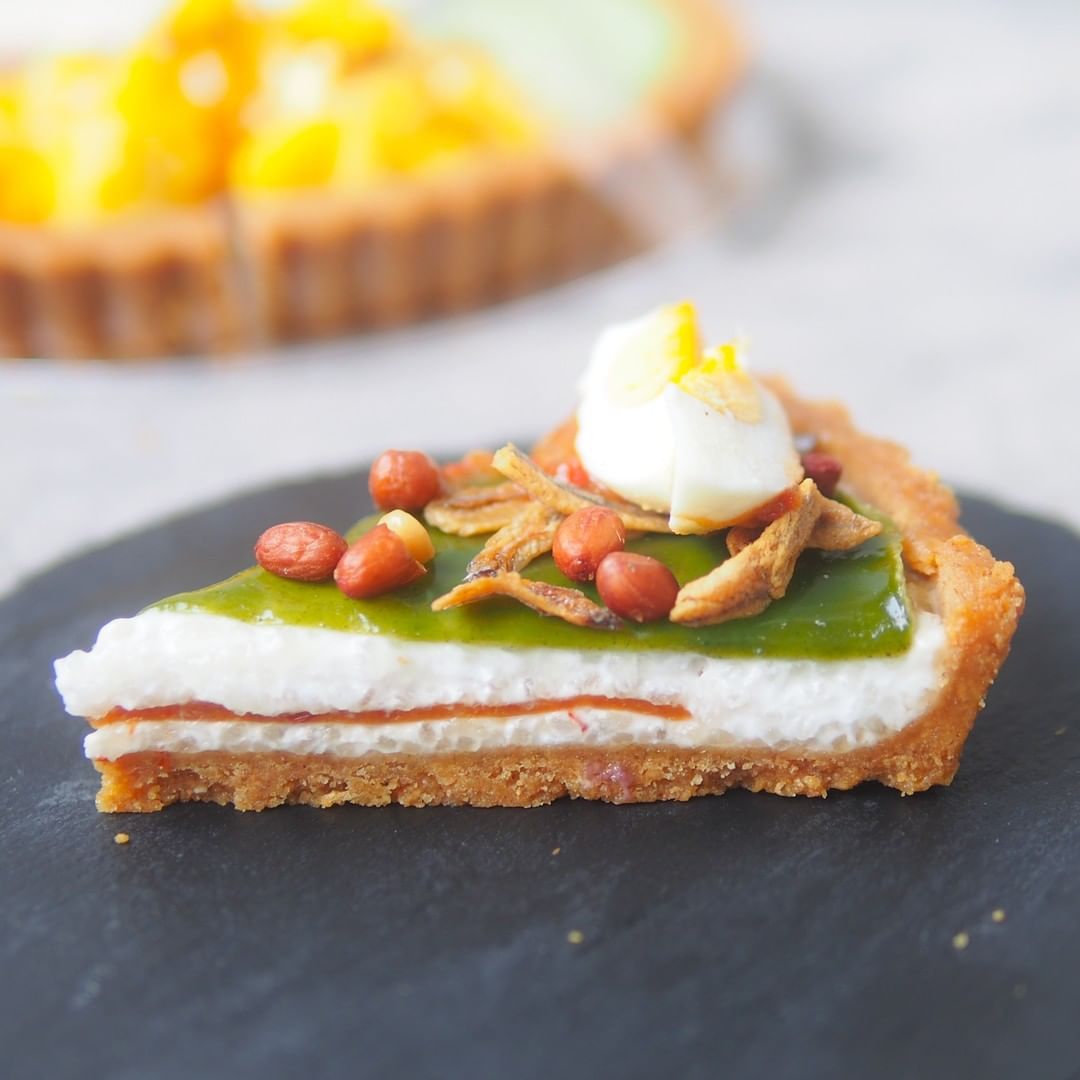 Image credit: @bitsofwhimsycakes
Here's where the differences start: the layer of glutinous rice in the Nasi Lemak Tart stars a centre of house-made chilli jelly, while the rice of the Kuih Salat Tart is tinted blue with blue pea flowers.
The former is finished with pandan jelly, and the requisite hard-boiled egg, fried ikan bilis, and peanuts that you'd expect with a serving of nasi lemak.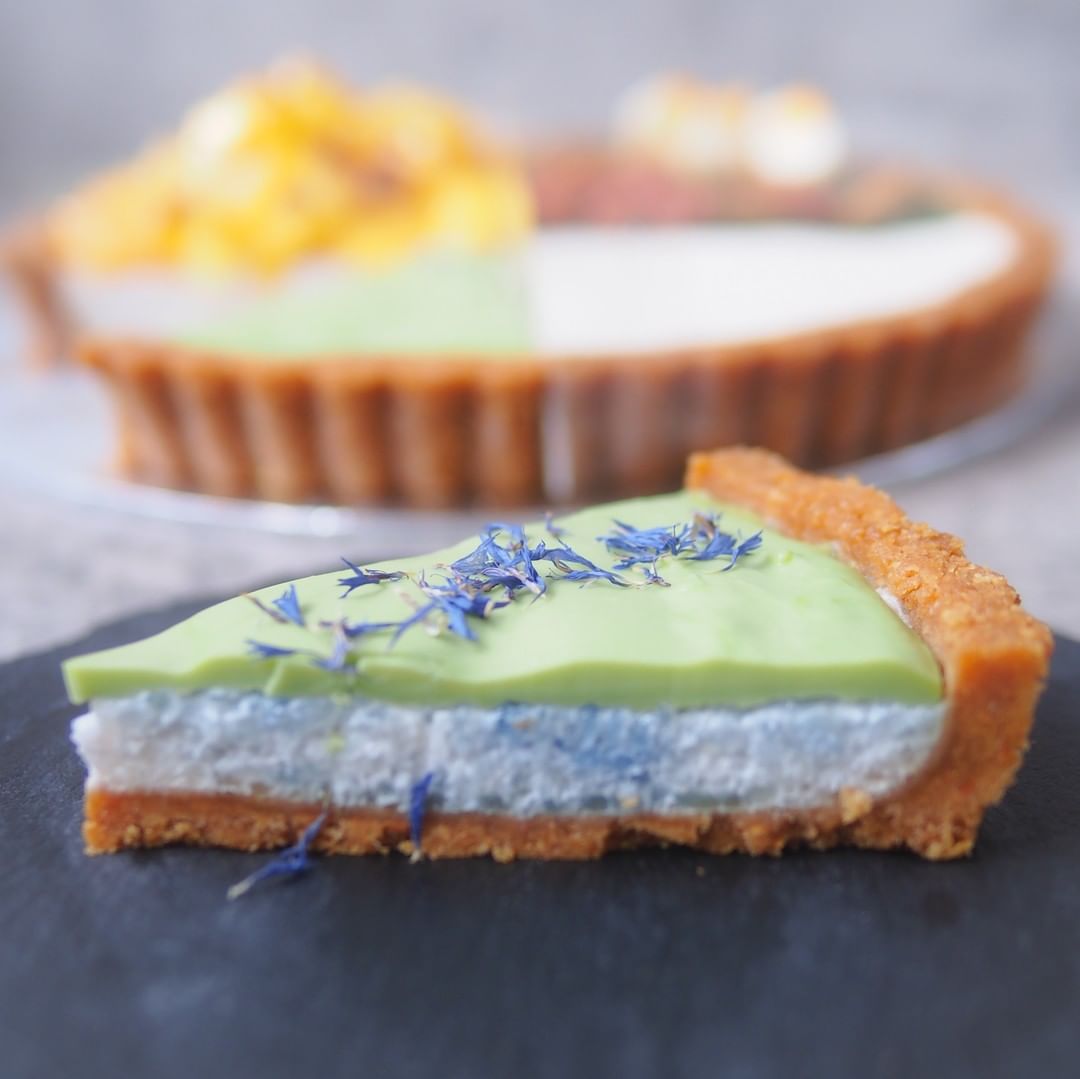 Image credit: @bitsofwhimsycakes
Likewise, the Kuih Salat Tart also has a pandan-flavoured top layer. Here, however, it's not jelly, but a coconut egg custard that sits on the light blue rice.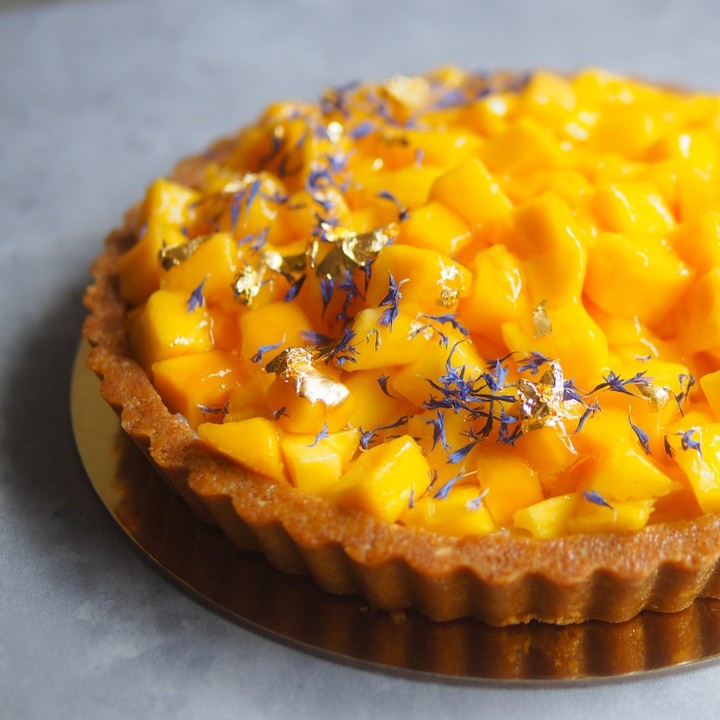 Image credit: @bitsofwhimsycakes
As with the popular Thai dessert, the Mango Sticky Rice Tart comes piled with fresh mangoes, and for an extra glitzy final touch, is finished with gold leaf and edible flowers.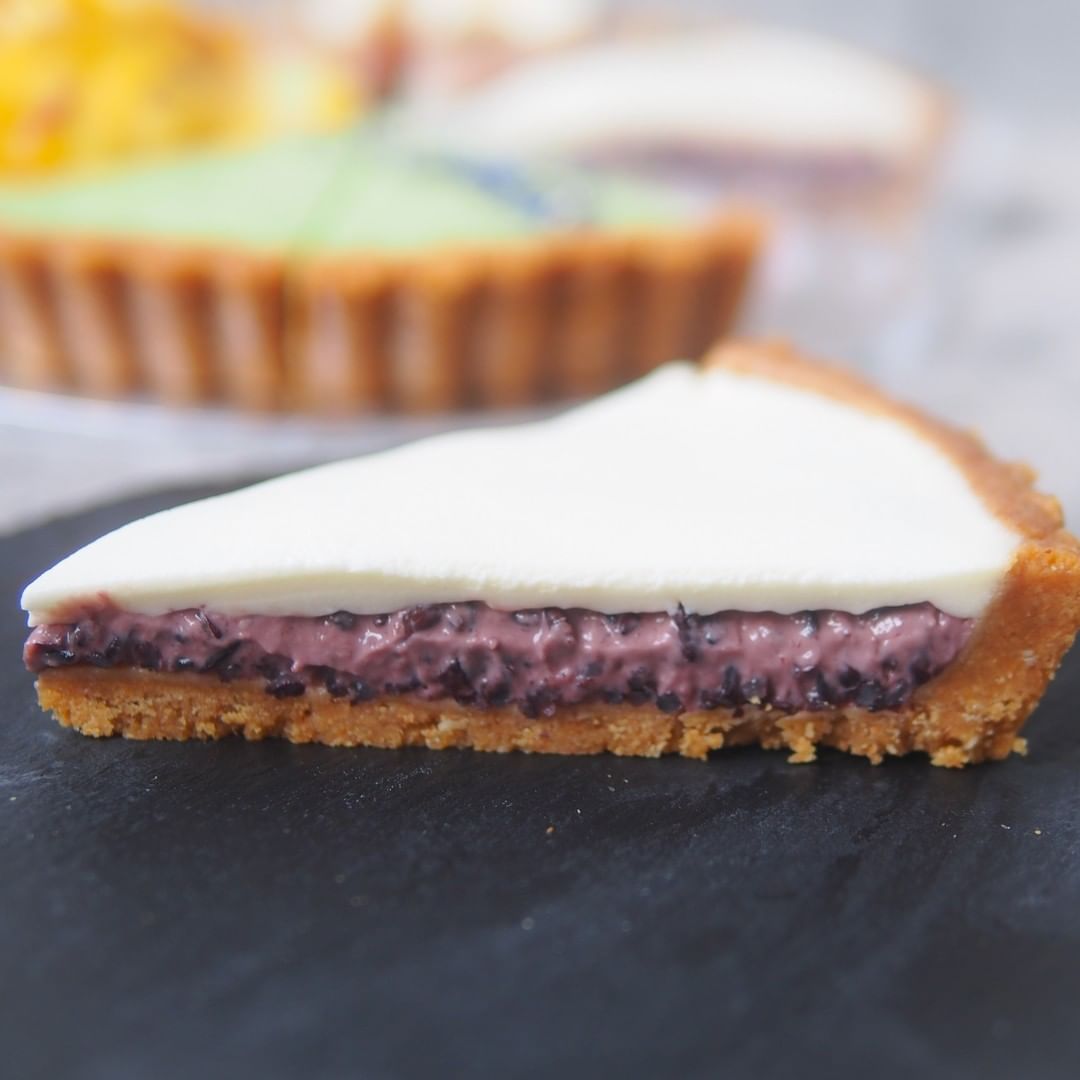 Image credit: @bitsofwhimsycakes
Lastly, the Bubur Hitam Tart, like the dessert also known as pulut hitam, features black glutinous rice cooked in the lemak cream. This decadent tart is finally topped with yet more coconut in the form of a house-made coconut mousse.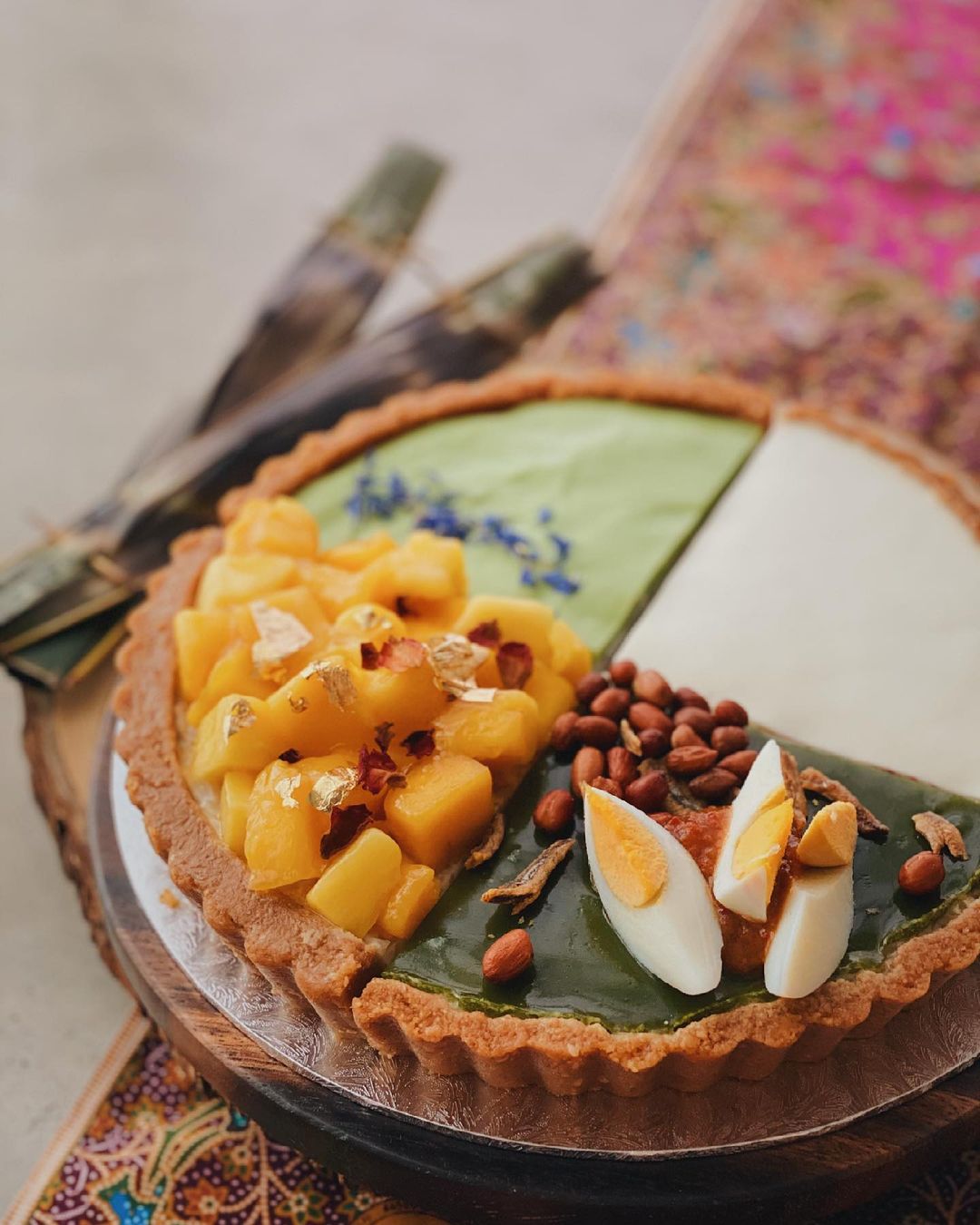 Image credit: @tubbykatcooks
If you can't decide which tart to go for, Bits Of Whimsy has you covered with their mixed tart, playfully coined What's The Tart! ($62), where you get a quarter of each flavour, pieced together into a whole tart.
Each tart is a generous nine inches in diameter, which works out to roughly eight well-sized slices. The prices range from $60 for the Bubur Hitam and Kuih Salat Tarts, to $65 for the Nasi Lemak, and $70 for the Mango Sticky Rice Tart. Islandwide delivery for these tarts is available at $10.
McDonald's Has A New Hainanese Chicken Burger, Crisscut Fries And Banana Pie Are Back
Place your orders for What's the Tart! on the Bits Of Whimsy Cake Couture webstore. Orders there are currently closed, but you can keep an eye on their Instagram page for any updates or spares that are up for grabs! You could also drop Bits Of Whimsy a DM to place an order for her tarts and customised cakes, all of which are made in small batches to ensure quality control.
For more locally inspired goodies, McDonald's has just launched a Hainanese Chicken Burger, while Subway has got Rendang Subs for a limited time only.
The post Bits Of Whimsy Cakes: Home-Based Baker Sells Tarts In Nasi Lemak, Kueh Salat, And Mango Sticky Rice Flavours appeared first on EatBook.sg – New Singapore Restaurant and Street Food Ideas & Recommendations.