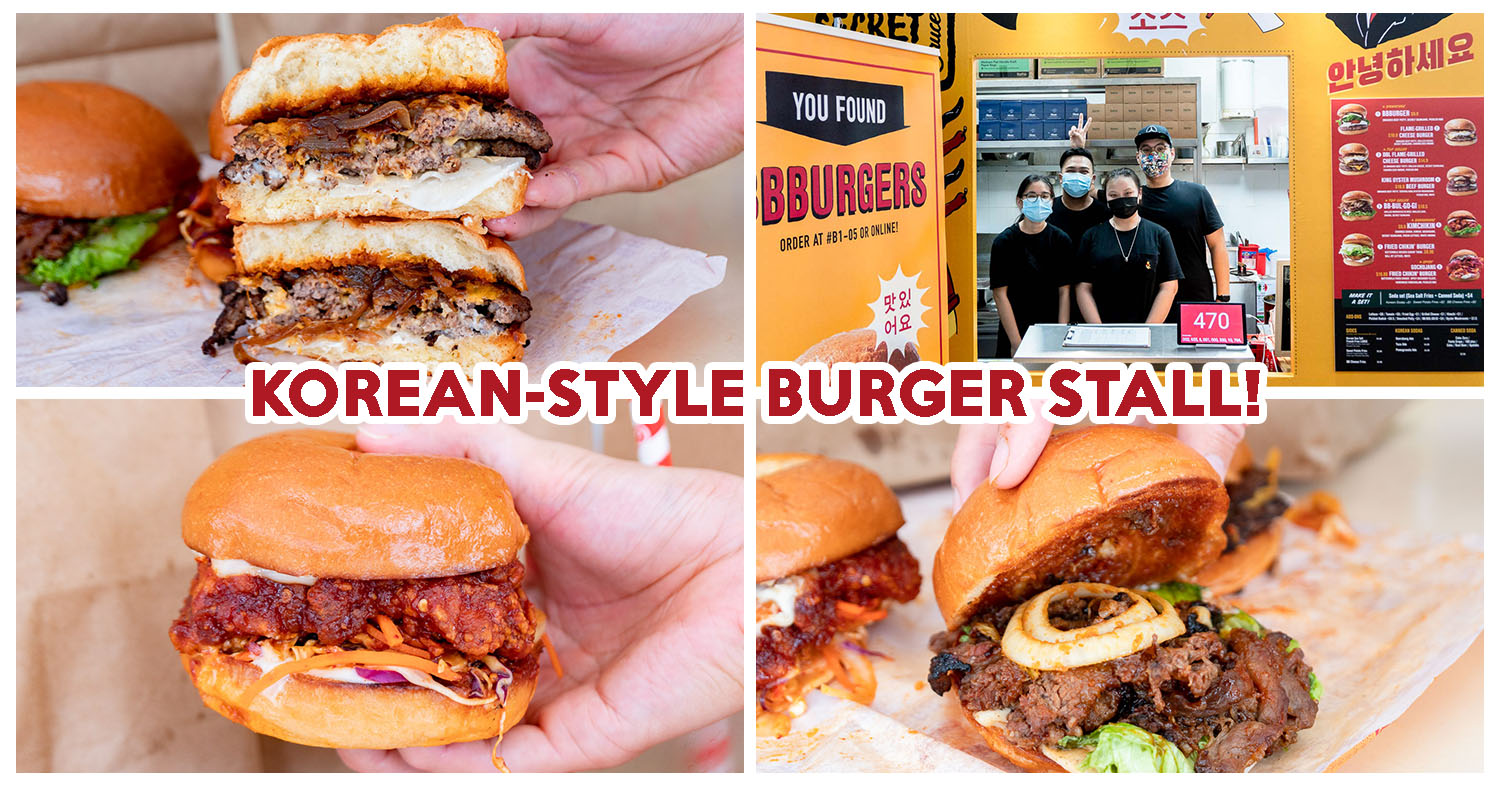 BBBurgers At Punggol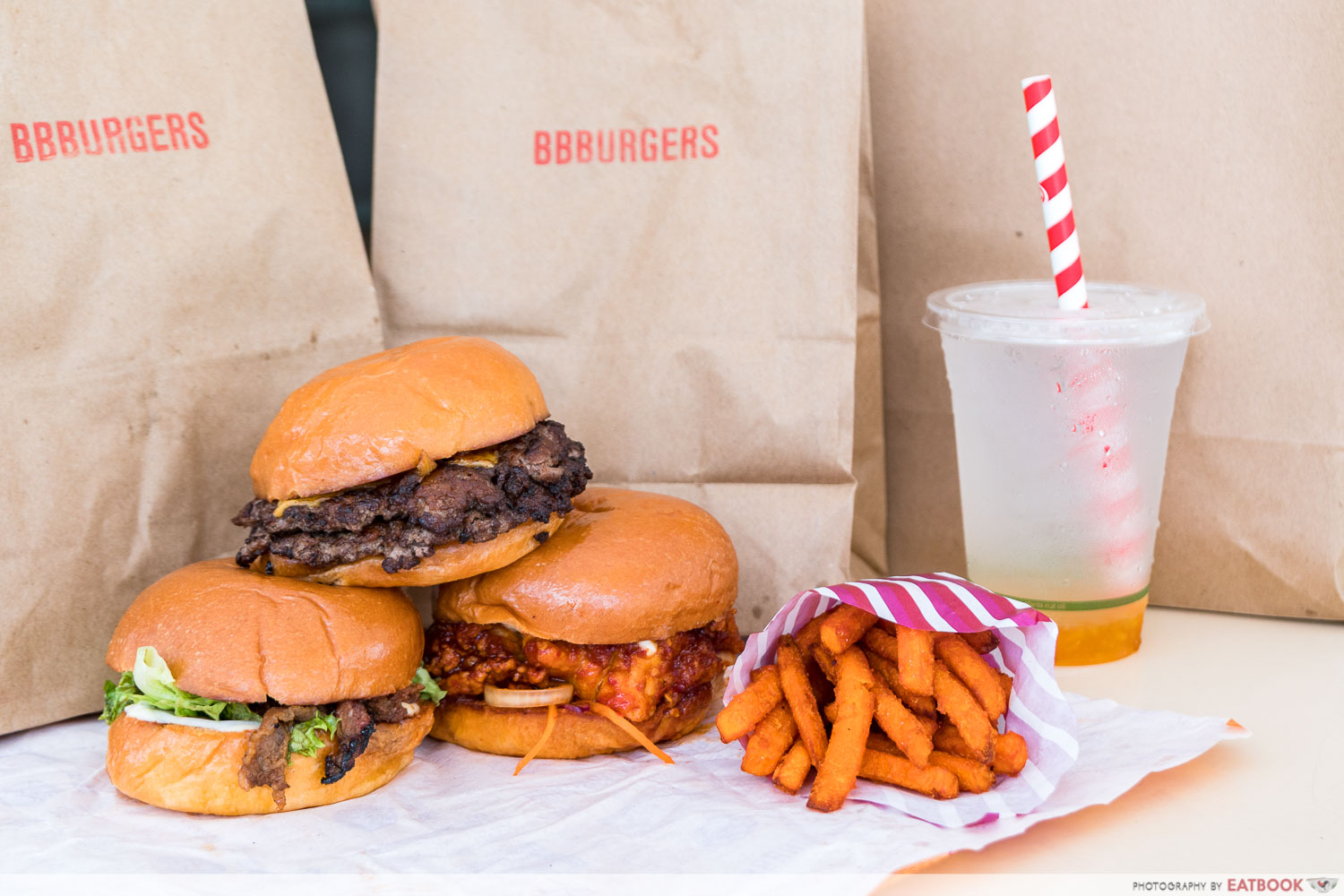 BBBurgers, a Korean smashed burger kiosk was born out of their founder Vinn's idea of putting Korean barbecue ingredients into a burger. Being fascinated by fusion burgers since my visit to Chir Cafe + Bar, I was stoked to see that BBBurgers are taking their combinations up a notch with unique creations.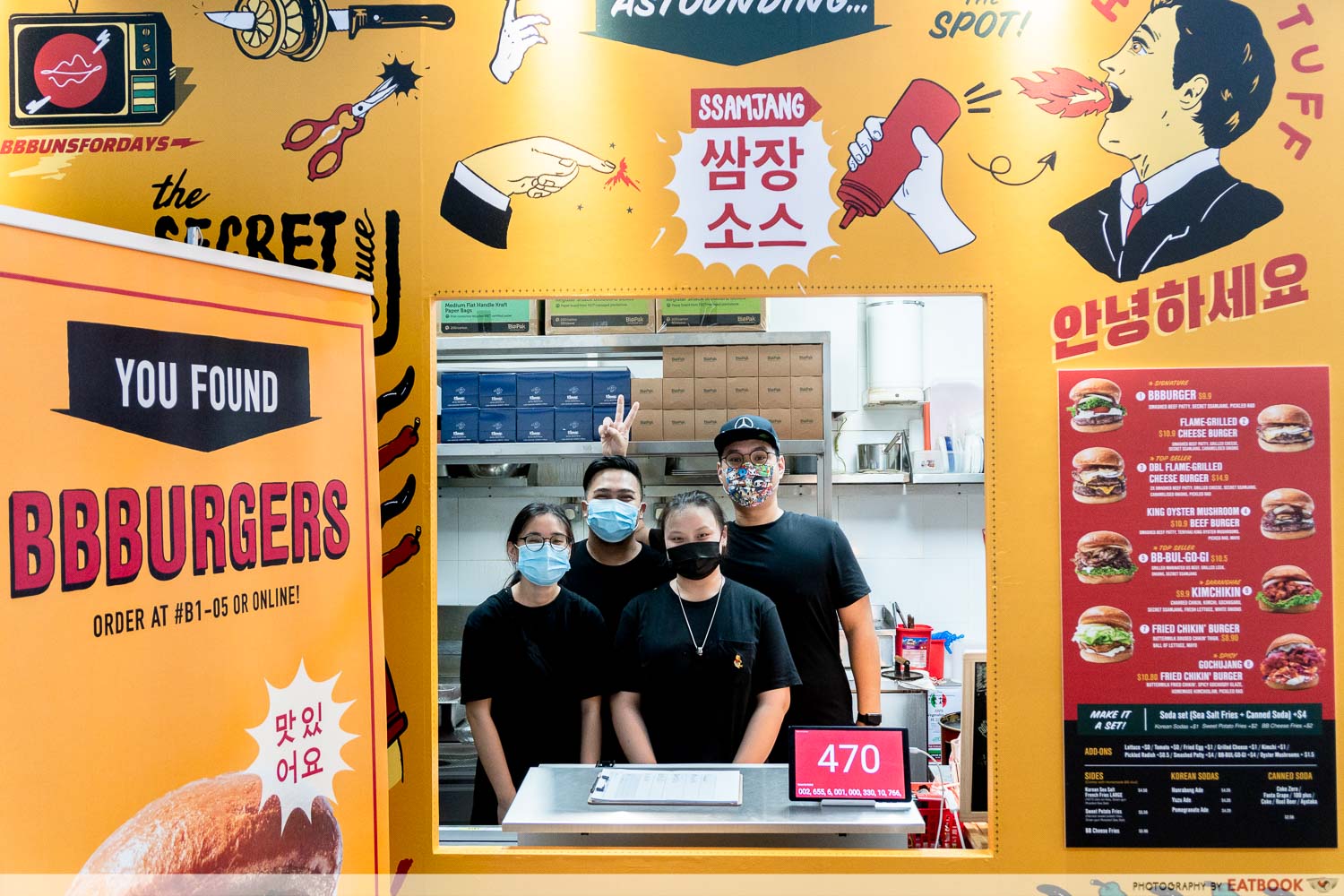 Considering how the phrase "hidden gem" has been diluted to mean anywhere that isn't viral on TikTok, I would like to make the phrase great again by introducing this kiosk that truly lives up to the title. The far-flung location of Punggol Plaza doesn't prove to be a problem for Vinn. His takeaway-only kiosk has a mainly "cloud-based" system. This means the majority of their orders are fulfilled through their online delivery platform and third-party food delivery services.
CARNE Review: Burger Bar By Chef Behind World's Best Restaurant Now In Singapore
Food at BBBurgers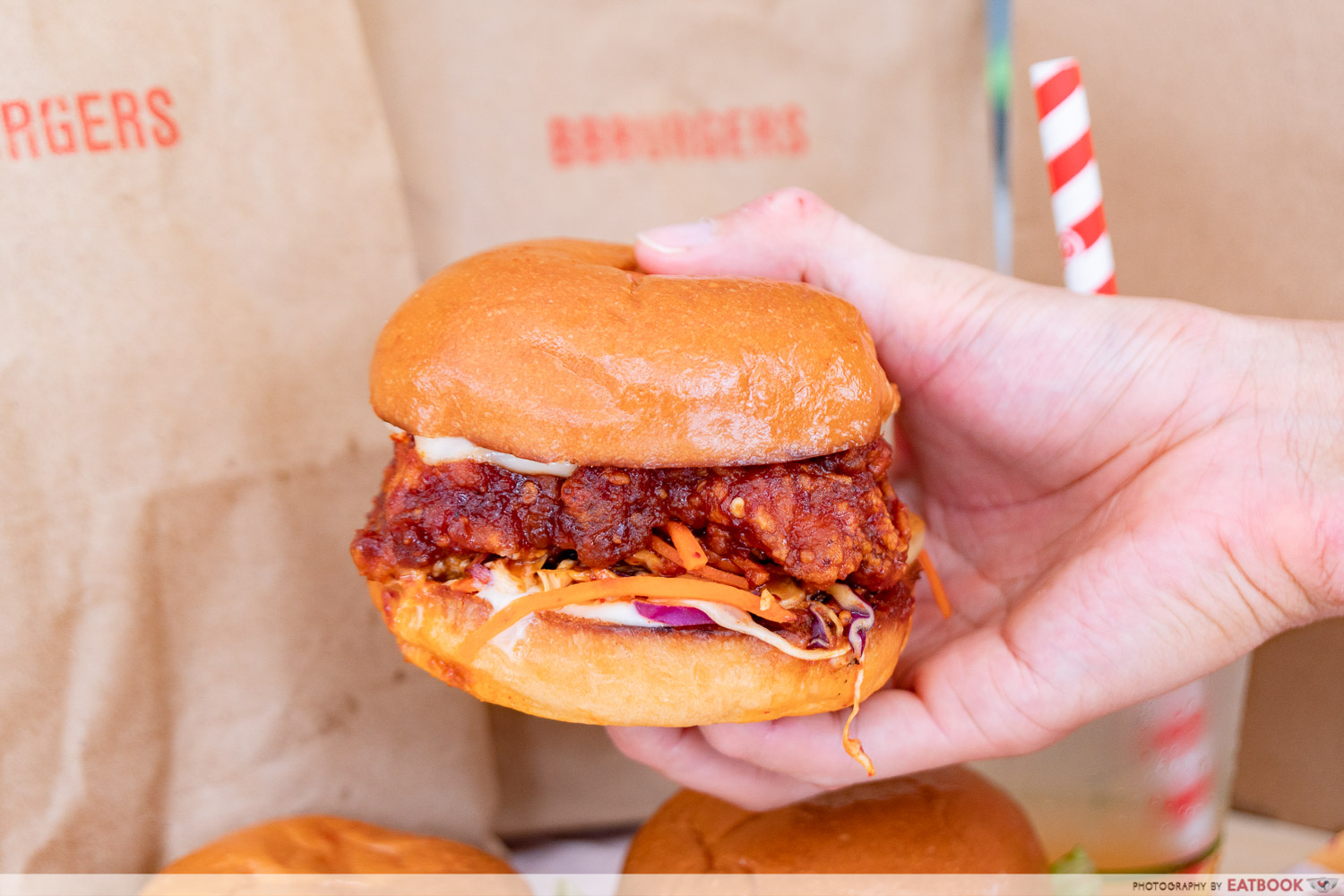 I was compelled to make this trip down after hearing about their delicious Gochujang Fried Chikin' Burger ($10.80). As a ubiquitous condiment in Korean stew and stir-fry dishes, the fiery, sweet, and umami red sauce has found its way onto the burger.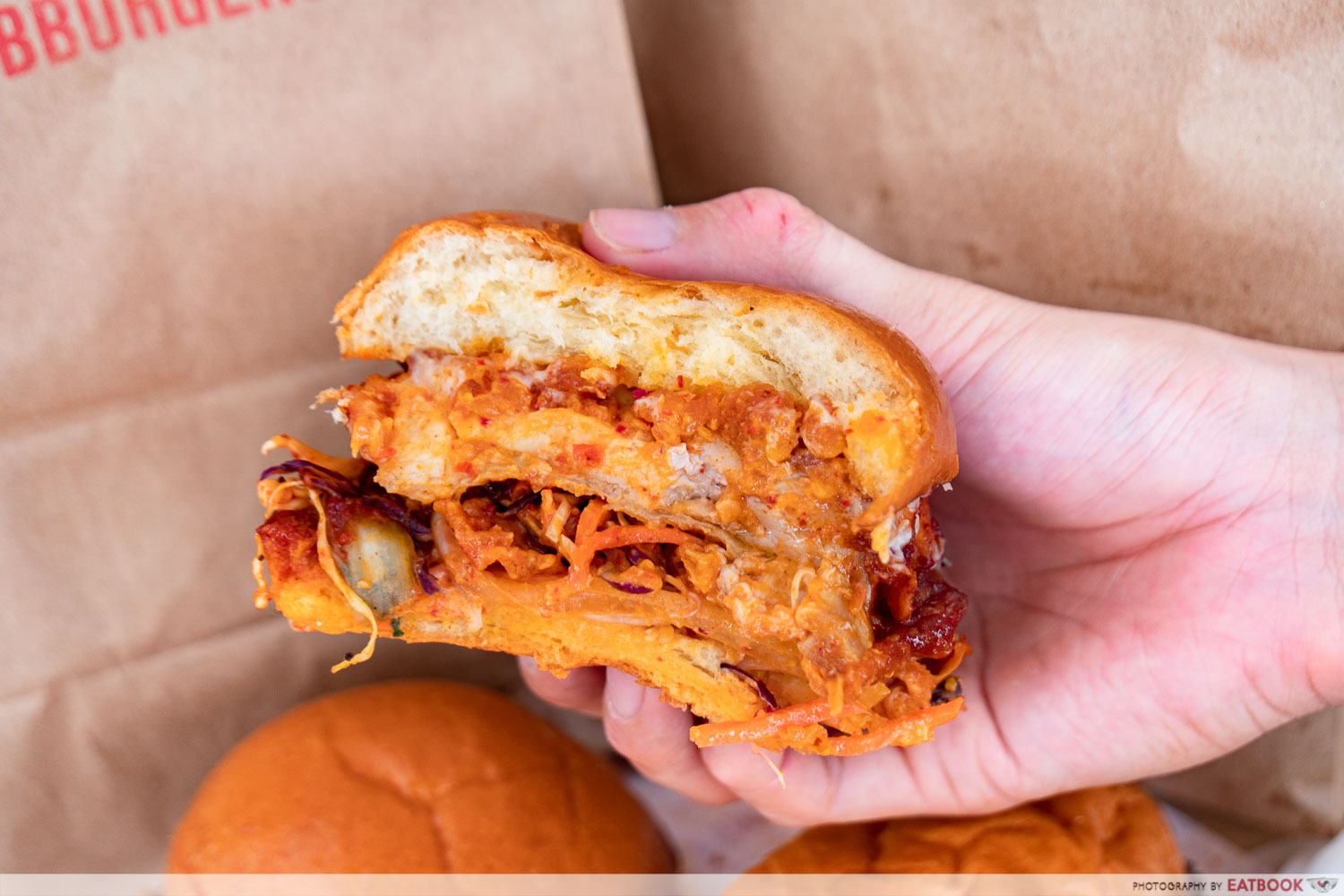 Though it took 24 hours for the chef to marinate the buttermilk gojuchang fried chicken thigh, it only took me 2.4 seconds to gobble it down. It was no surprise that the red chilli sauce went well with the fried chicken thigh. Furthermore, the thigh was evidently marinated throughout rather than just having a sauce haphazardly slapped on.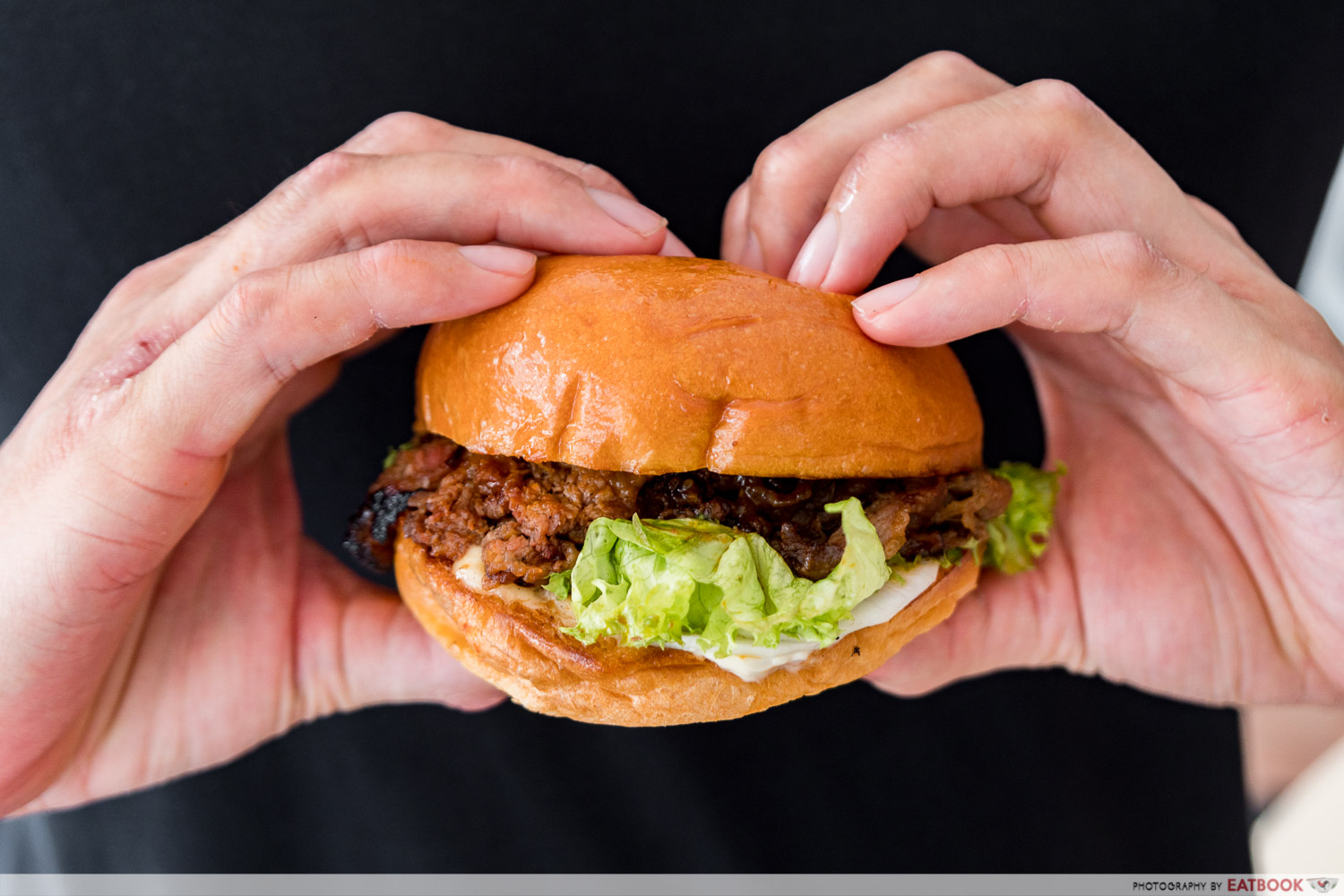 A Chinese proverb tells us that good things come in pairs, therefore I went with their DBL Flame-grilled Cheese Burger ($14.90), giving me two smashed beef patties in one burger.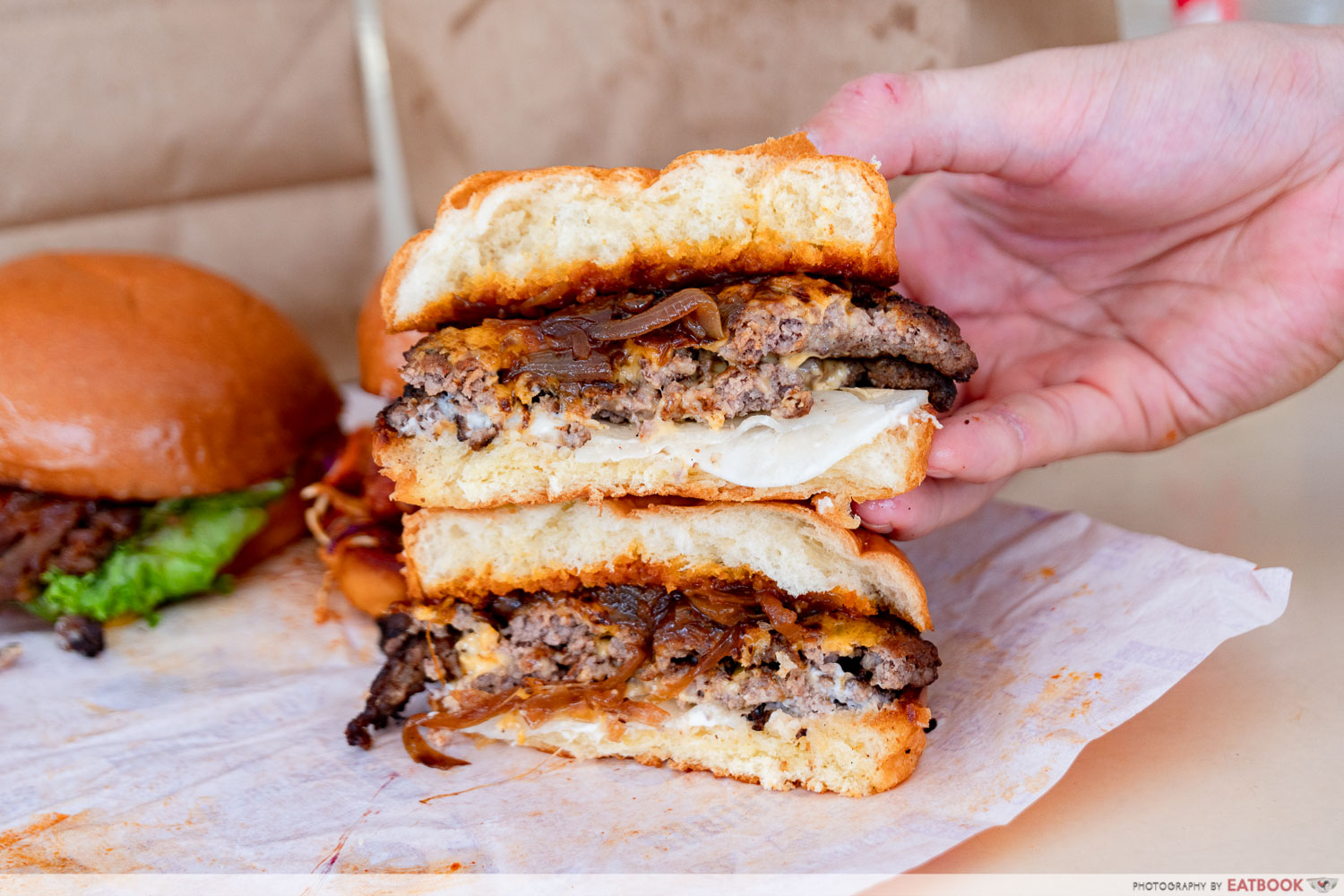 Smashing a beef patty flat against the grill creates a larger surface area for it to receive Maillard reactions all over, causing a crispy sear on both sides. Another nice touch within the burger was the use of salty caramelised onions, that are well balanced by the appetising sweet and sour pickled radish. Like yin and yang, the bright flavours evened out the greasy patty well.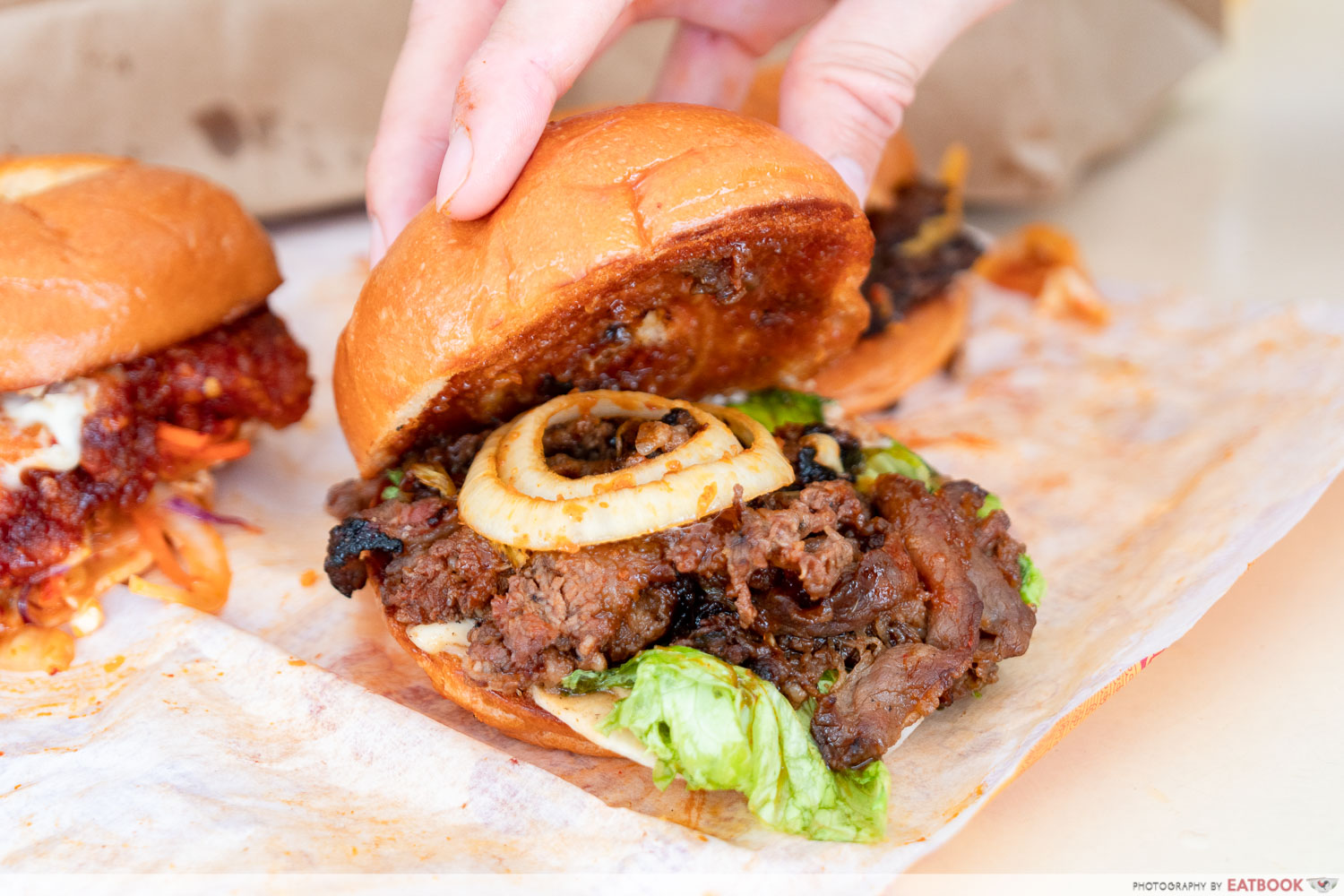 The BB-BUL-GO-GI ($10.50) came with griddle-fried onions and slices of beef laying on a fresh piece of lettuce.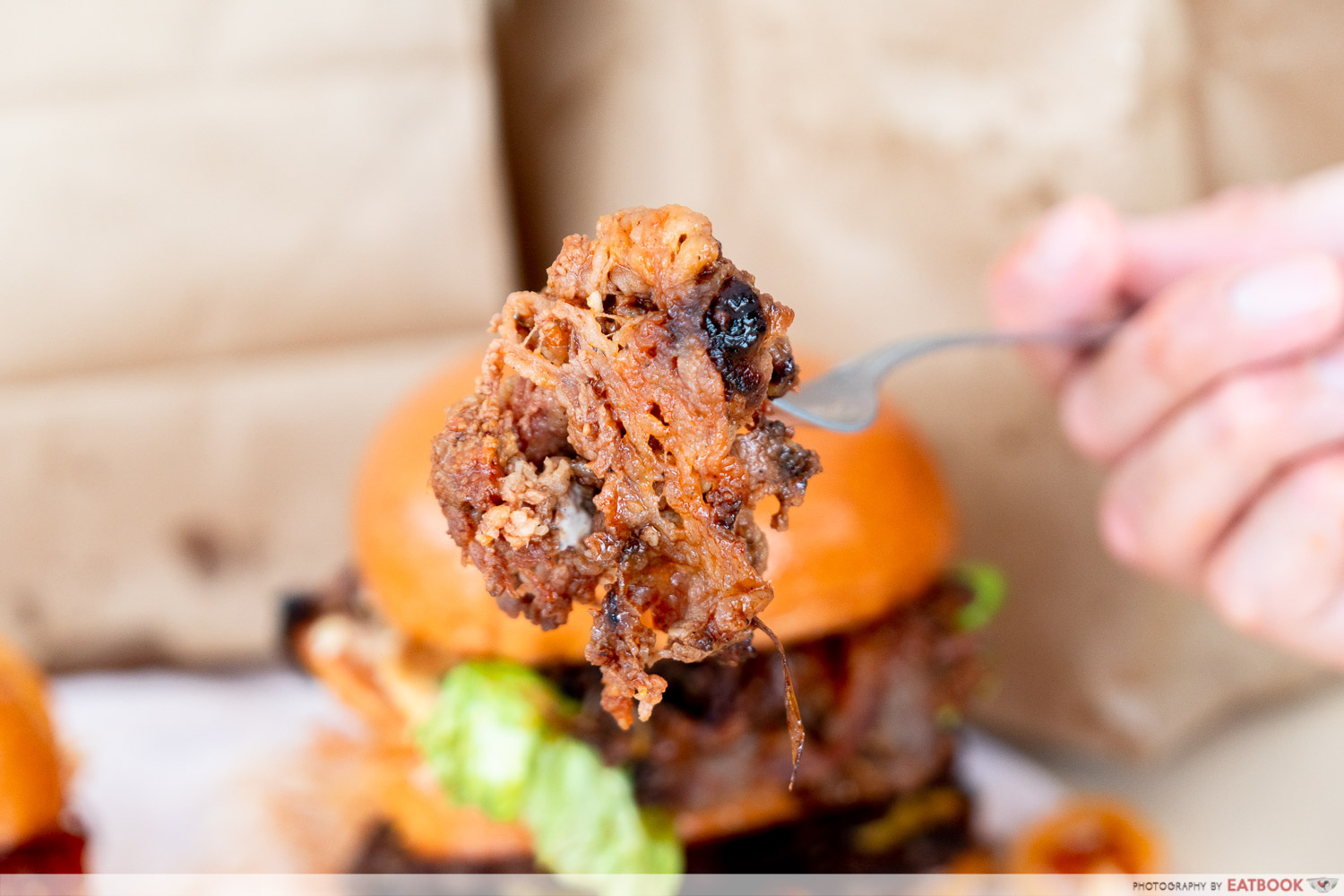 It is unlike many other overly sweet bulgogi beef I've tried. The bulgogi was well marinated with savoury notes and light touches of char that gave just enough smoky flavours. While I do not speak in the capacity of a Korean food connoisseur, I feel that this bulgogi is so good it deserves a return visit.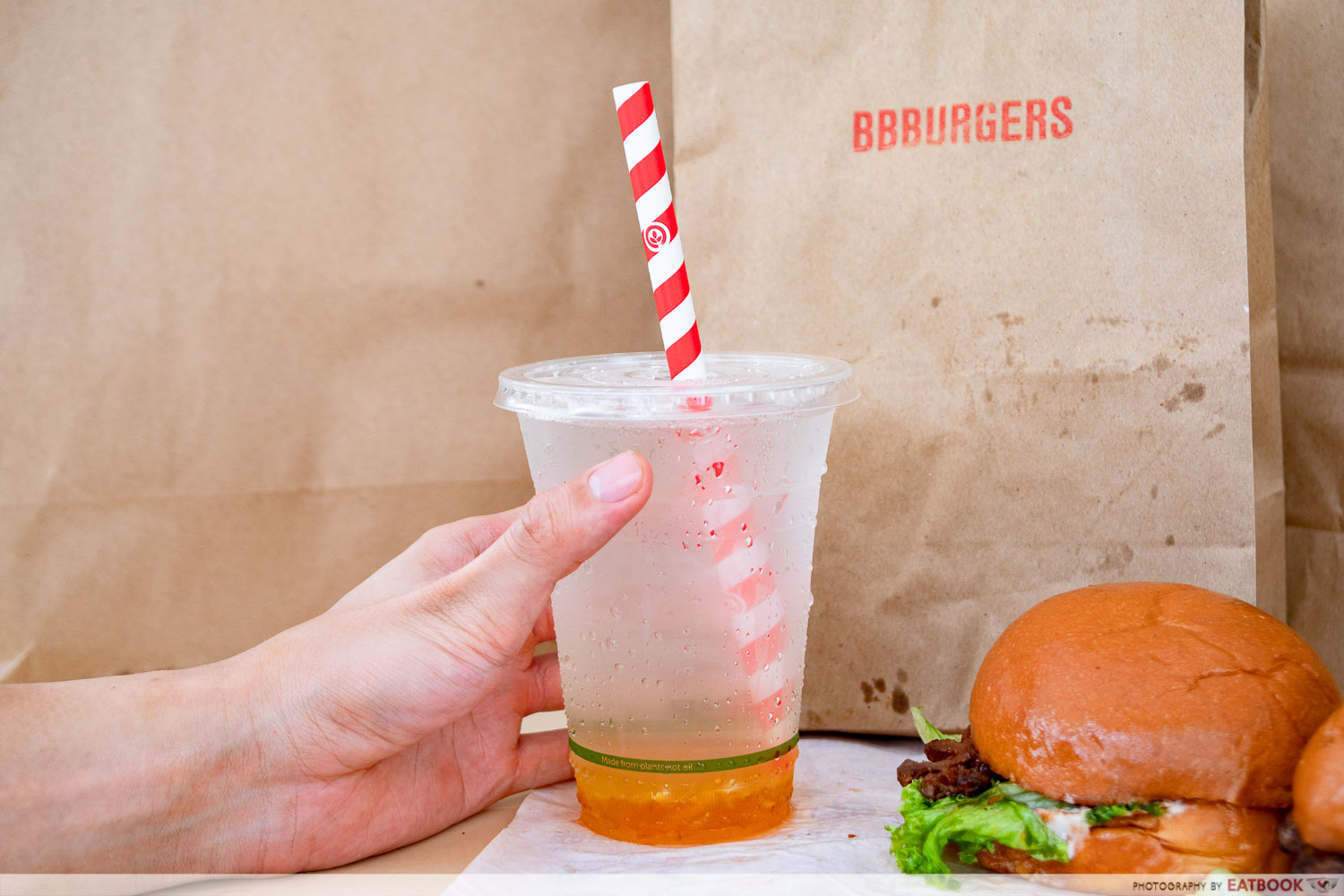 The Hanrabong Ade ($4.20) managed to accomplish two seemingly opposite tasks: being rather sweet but still  refreshing at the same time. For those unaware, hanrabongs are a specific type of oranges from Jeju island that are naturally very sweet.
While I appreciate their attempt to be environmentally friendly, the paper straw lost its structural integrity rather quickly and a straw with more than two openings is rather tricky to use. I recommend bringing your own metal or bamboo straws to properly relish in the citrusy notes of this soda.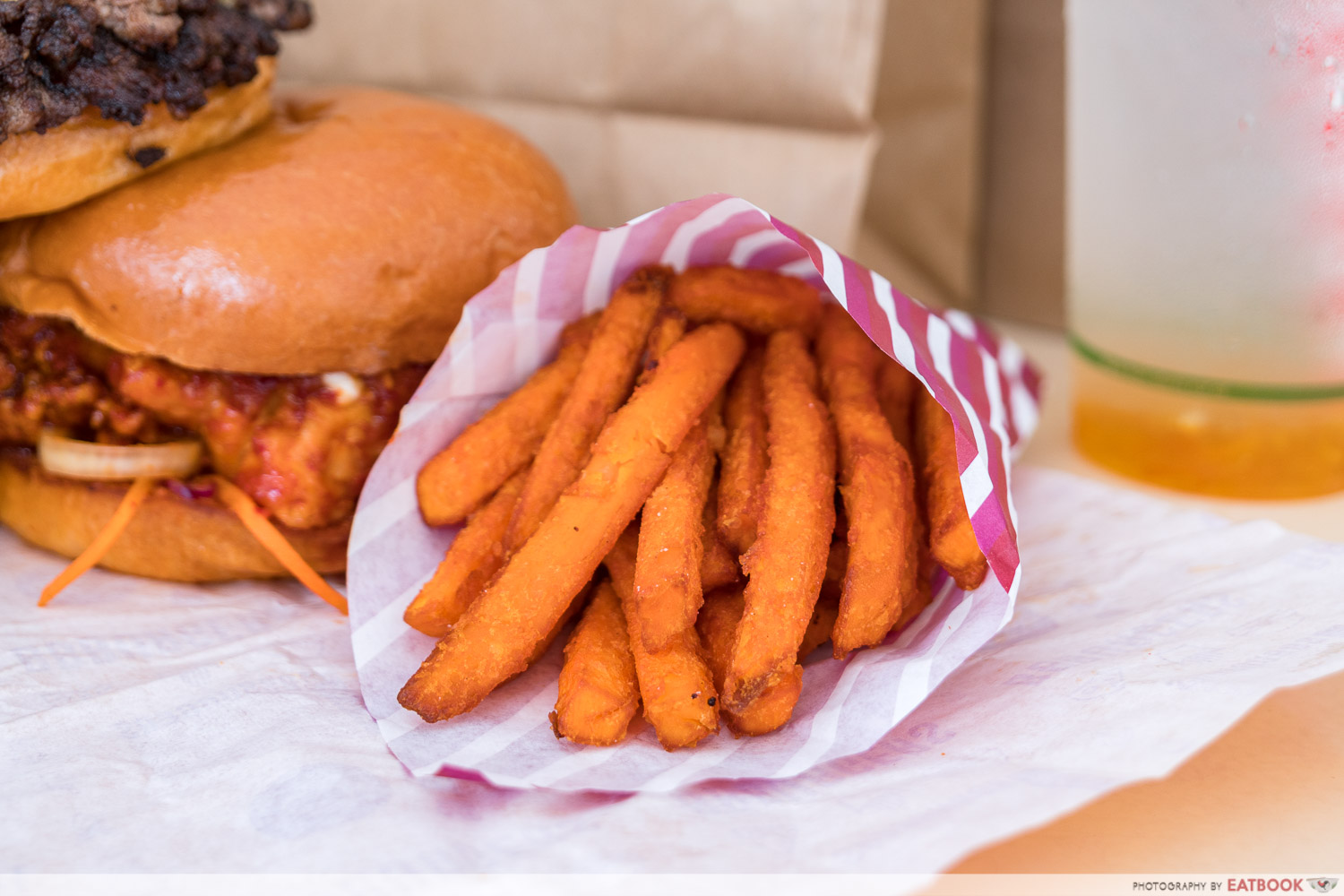 Unfortunately, the Sweet Potato Fries ($5.50) paled in comparison to the wonderful burgers. While heroic in its own subtle sweetness and not-too-oily surface, it didn't wow me as much as the burgers did.
Wildfire Burgers Review: Affordable Wagyu Burgers And Fried Chicken Near Bencoolen
Ambience at BBBurgers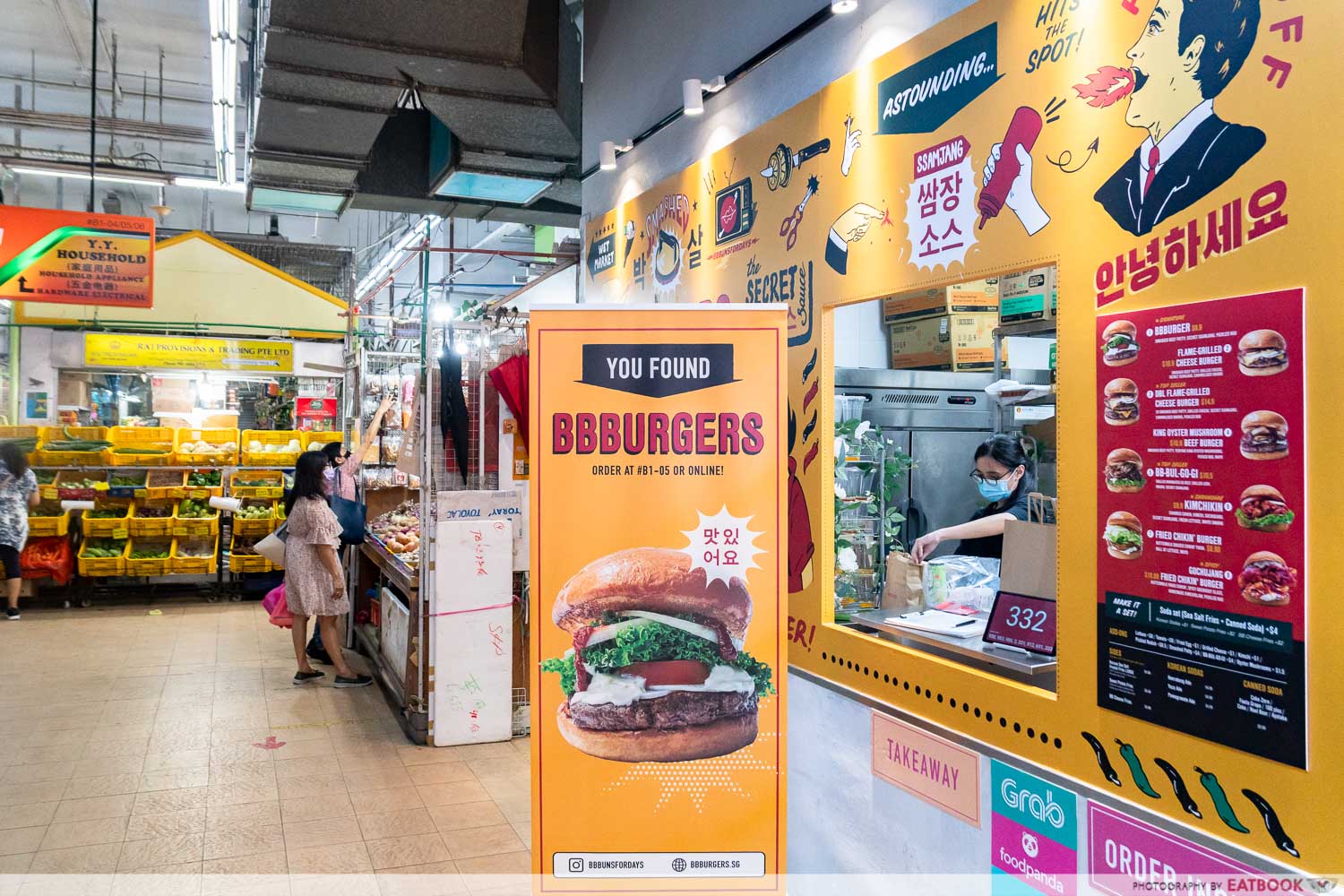 Minus the time figuring out how to take the LRT, Punggol Plaza is a 13-minute LRT ride from Punggol MRT Station. Being flanked by a wet market and sharing a common entrance with another Korean restaurant, the store cradles itself within Punggol plaza. It leaves me to wonder how many of their loyal customers online have actually seen the physical storefront. 
8ASH Review: Riverdale Pop's Diner-Lookalike Serves Katsu Burgers And Scallop Somen
The verdict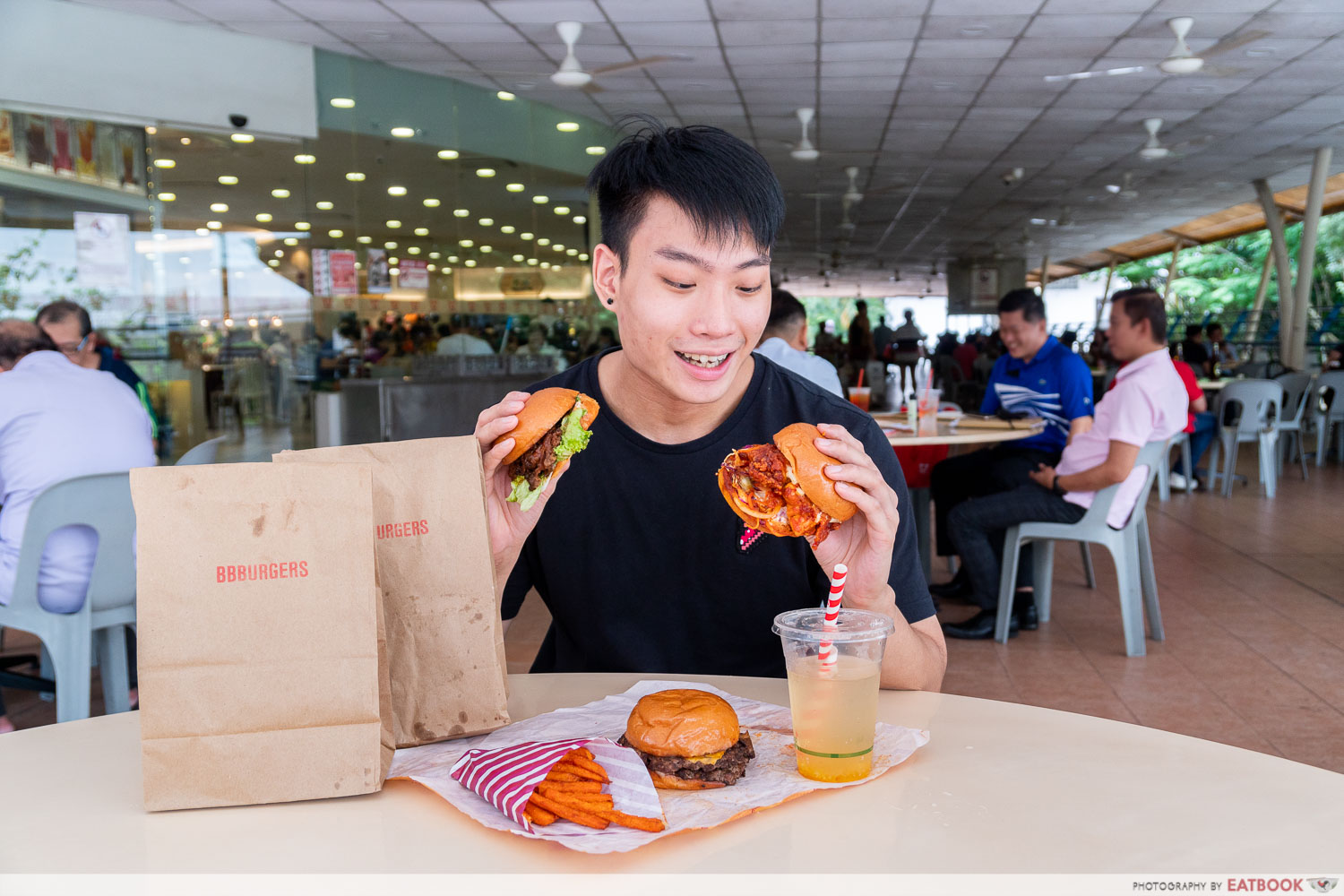 Occupying only a tiny space while capitalising on the multiple food delivery platforms essentially frees up manpower and costs needed to maintain a traditional sit-in store. This might be the reason why BBBurgers manages to offer quality burgers with justified prices. I can attest to that as the burgers went beyond what I expected out of this tiny storefront.
For other food around the area, check out our Xian Dan Chao Ren review for salted egg mantou, lotus root and more. Otherwise, check out our Punggol food guide for truffle noodles, beef bulgogi fries and more.
Address: 168 Punggol Field, #B1-05 Punggol Plaza, Singapore 820168
Opening hours: Daily 11am to 10pm
Website
BBBurgers is not a halal-certified eatery.
22 Punggol Food Places Including Salted Egg Yolk Zi Char And Korean Smashed Burgers
Photos taken by Keith Kok
This is an independent review by Eatbook.sg.
The post BBBurgers Review: New Hidden Kiosk In Punggol Serves Korean Smashed Burgers And Sodas appeared first on EatBook.sg – New Singapore Restaurant and Street Food Ideas & Recommendations.