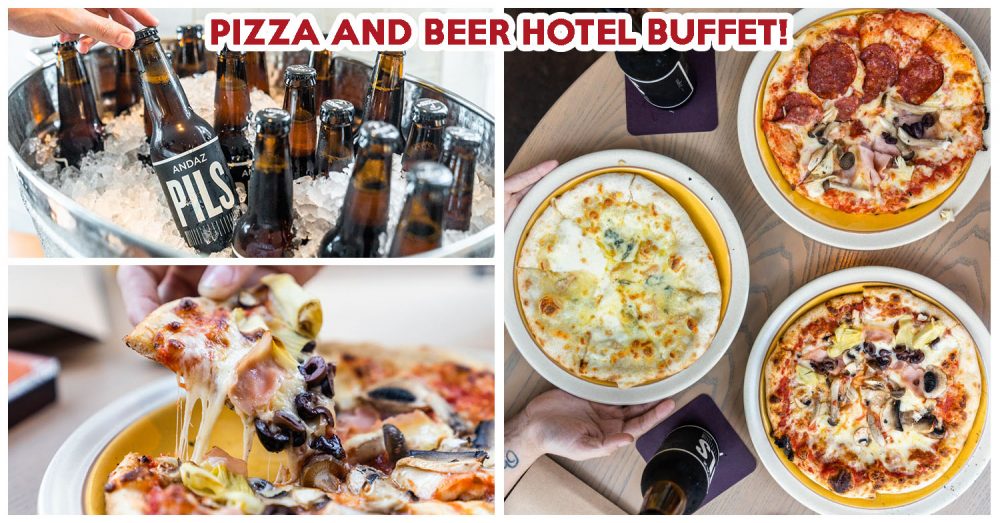 Andaz Singapore pizza and beer buffet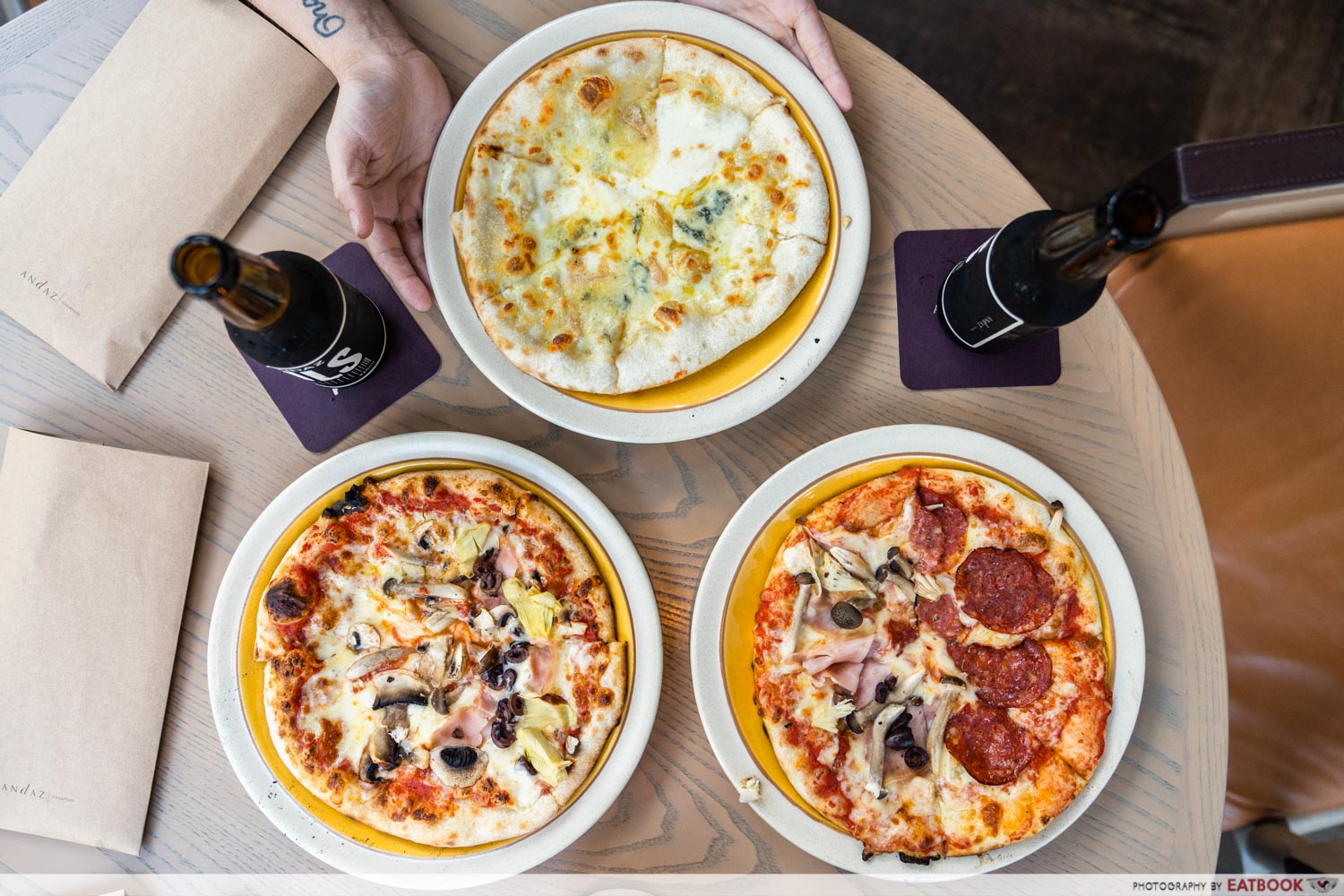 The combination of pizza and beer is great, but make them available free-flow and you get a winner of an evening. The good folks at Andaz Singapore know exactly what we mean, as they have recently launched their Pizza And Pilsner Nights. Available every Tuesday night, all diners have to do is pay $39++ per person to enjoy free-flow artisanal pizzas and pilsner beer, from 6pm to 8pm.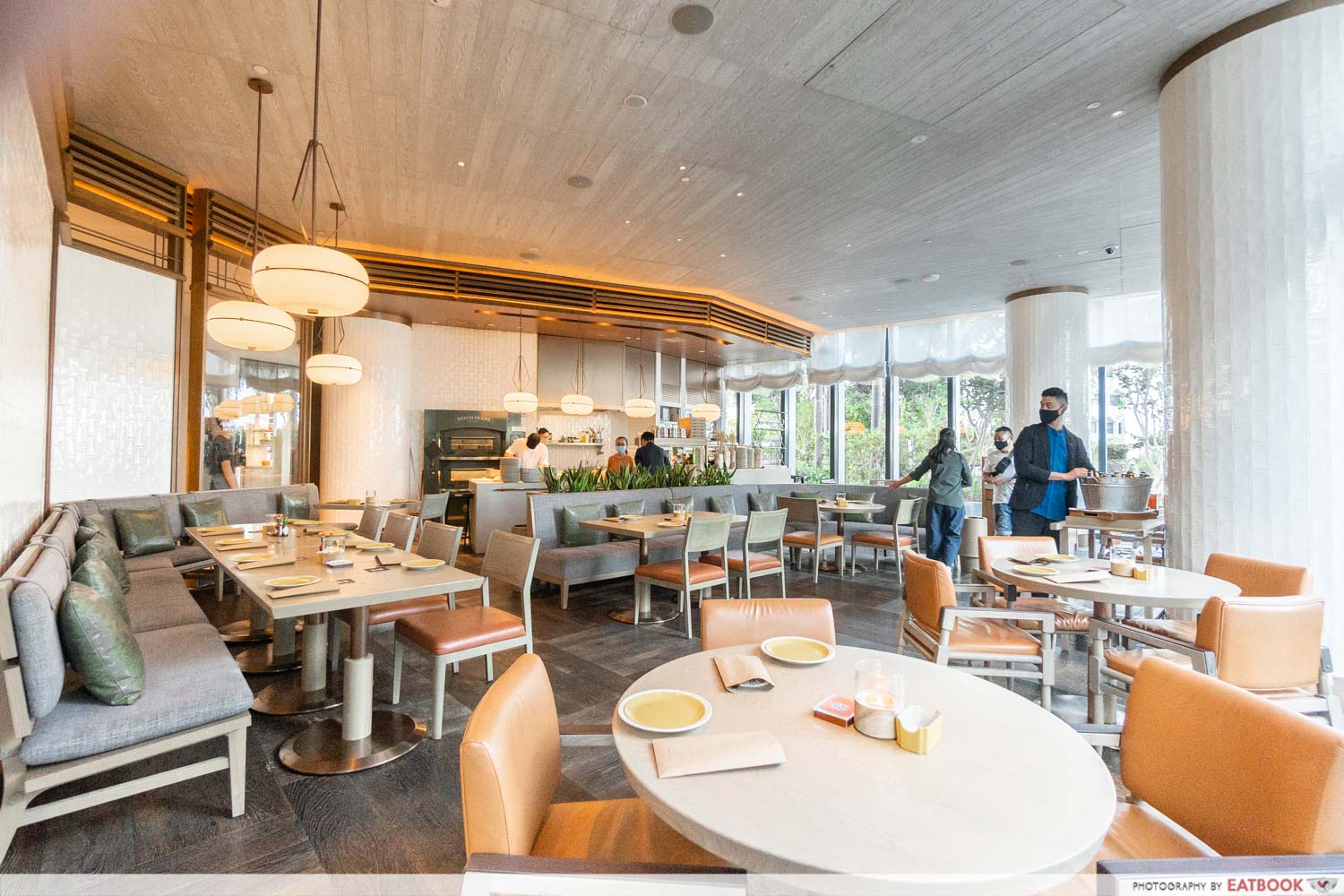 Held at Alley on 25, the skyscraping restaurant in Andaz Singapore, the buffet gives you something to look forward to after a hectic work day, or offers you a solid date night option when you've run out of ideas.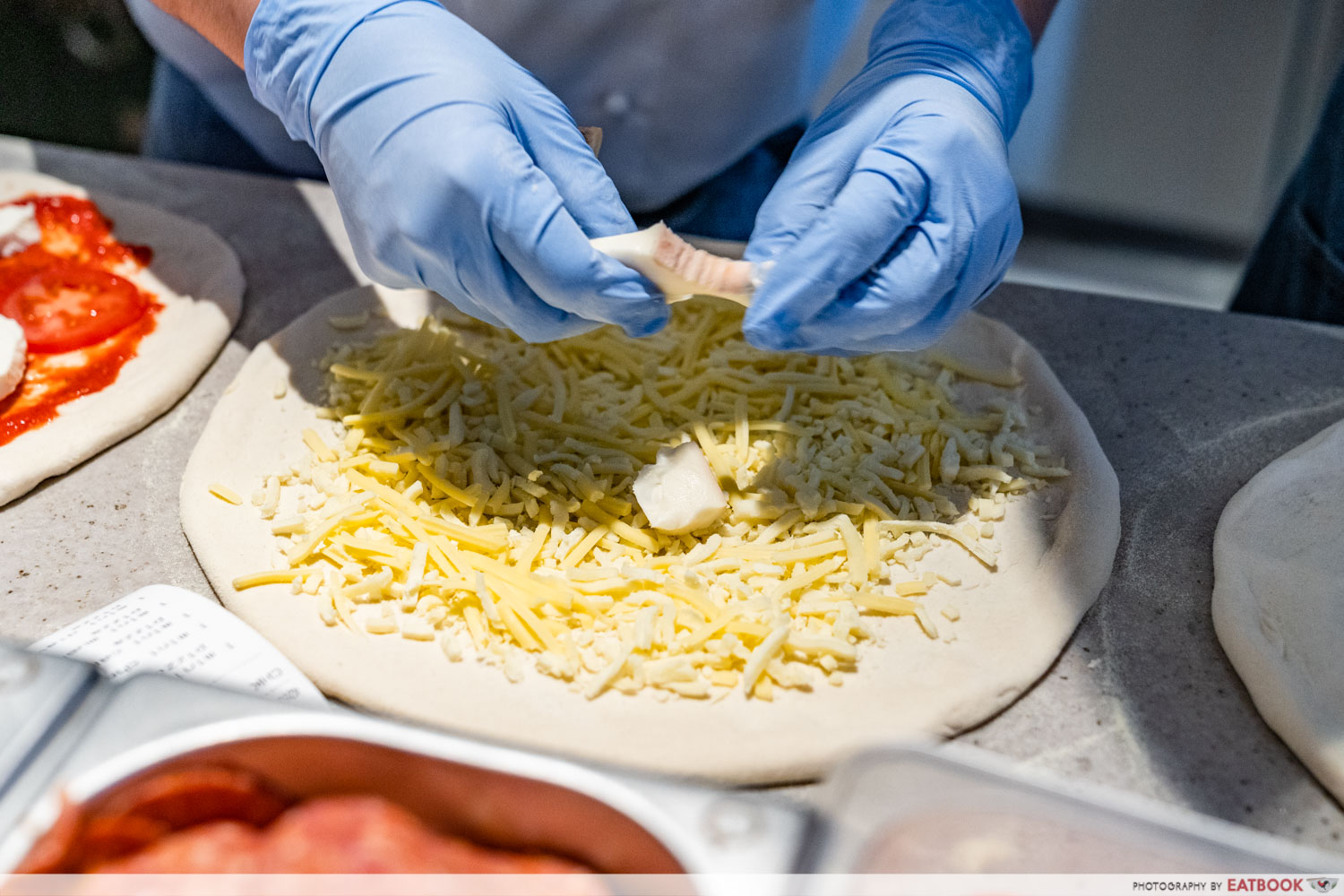 Diners will receive a menu comprising five different pizzas, of which you can order free-flow. The pies are served whole, and are all handcrafted to order. The base is made with double zero flour flown from Italy, and proofed for 24 hours. Pillowy with just enough bite, and not too thick, these are the types of pizzas that warrant polishing off, even the crusts.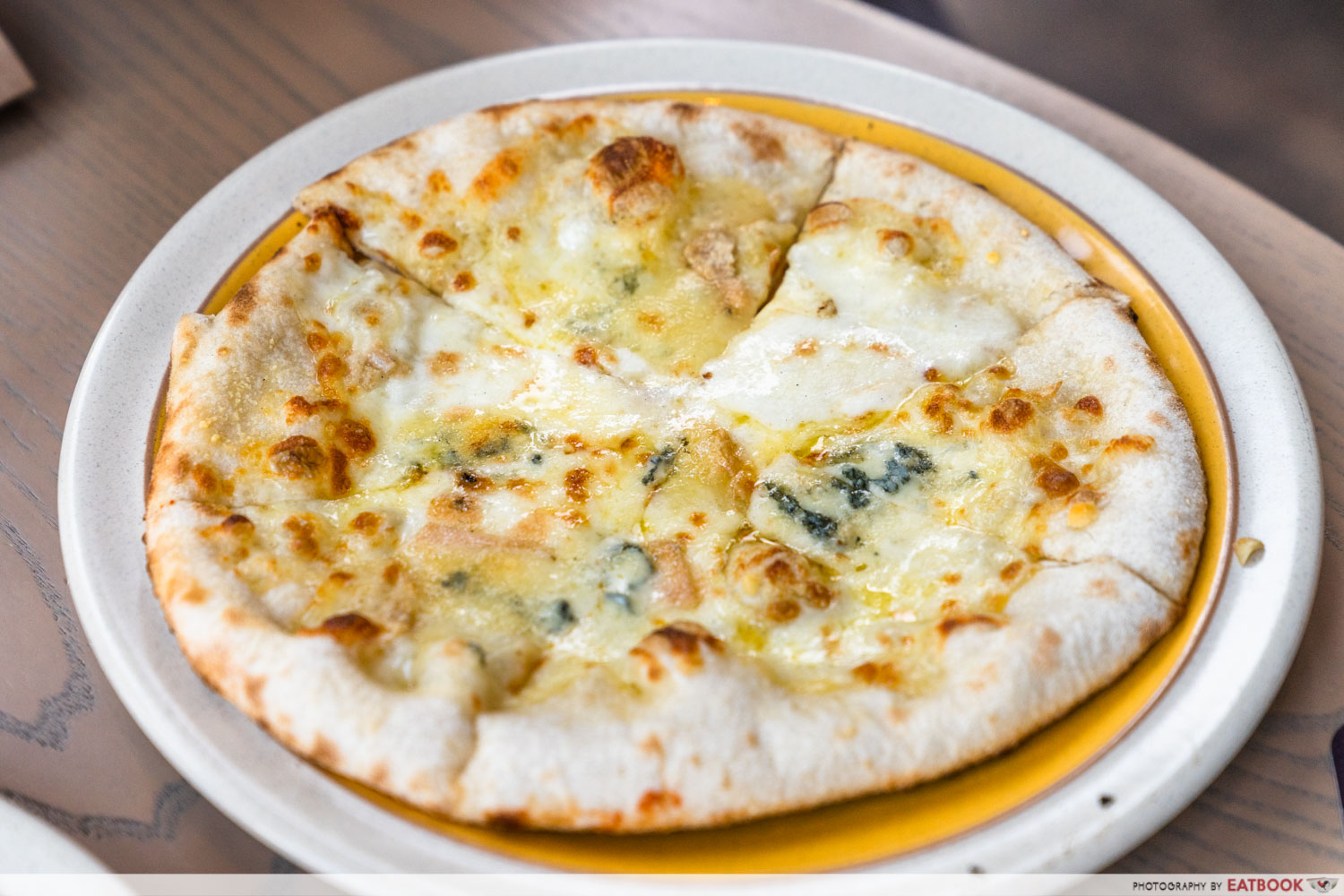 The first flavour we tried came highly recommended: the Quattro Formaggi, or four cheese. Parmesan, mozzarella, blue cheese, and taleggio top a white base, to salty ends. The blue cheese is pronounced here, so if you're not big on its characteristic, nose-crinkling funk, stay away.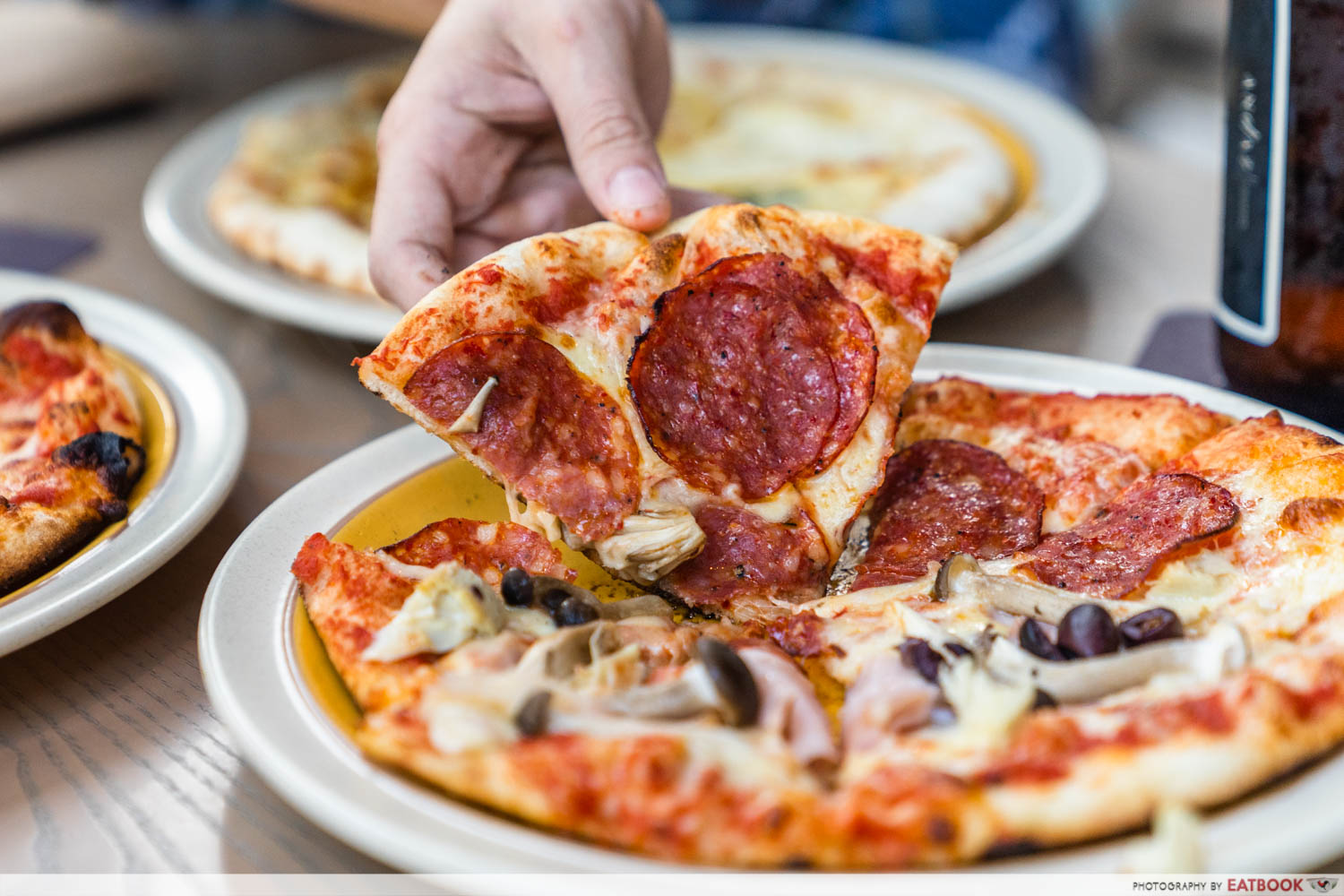 The Diavola is another must-try. A tomato sauce base from 100% Italian tomatoes is topped simply with cheese and lightly spiced rounds of salami, speckled with fat.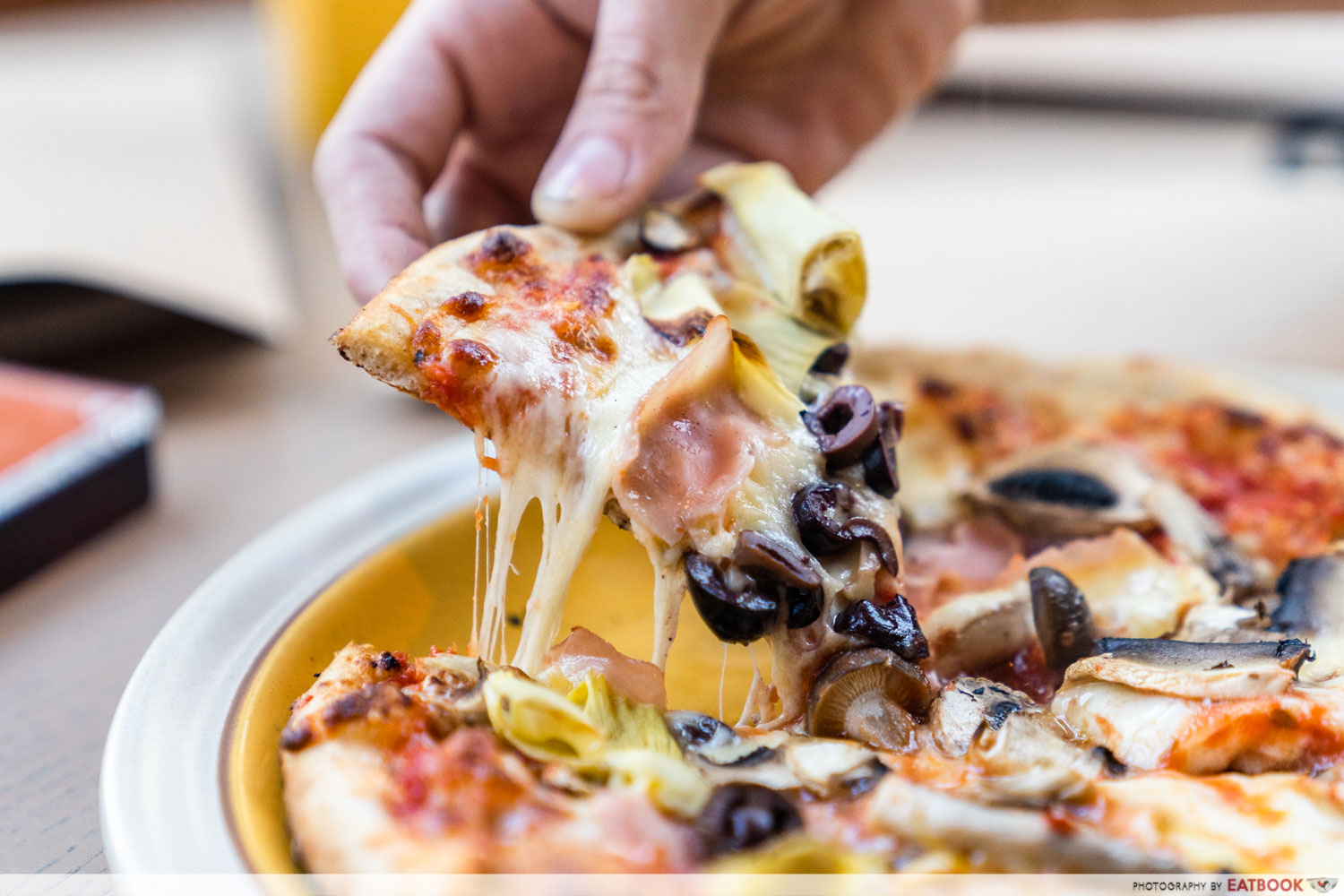 For a pie that is quintessentially Italian but less seen at local pizza restaurants, order the Capricciosa. Ham and tomato get dressed up with pickled artichokes and olives, both of which bring a herbaceous, vinegared spark to each slice.
Italian Osteria X Review: Hidden Italian Restaurant At Bugis By An Ex Chef Of A Michelin-Starred Restaurant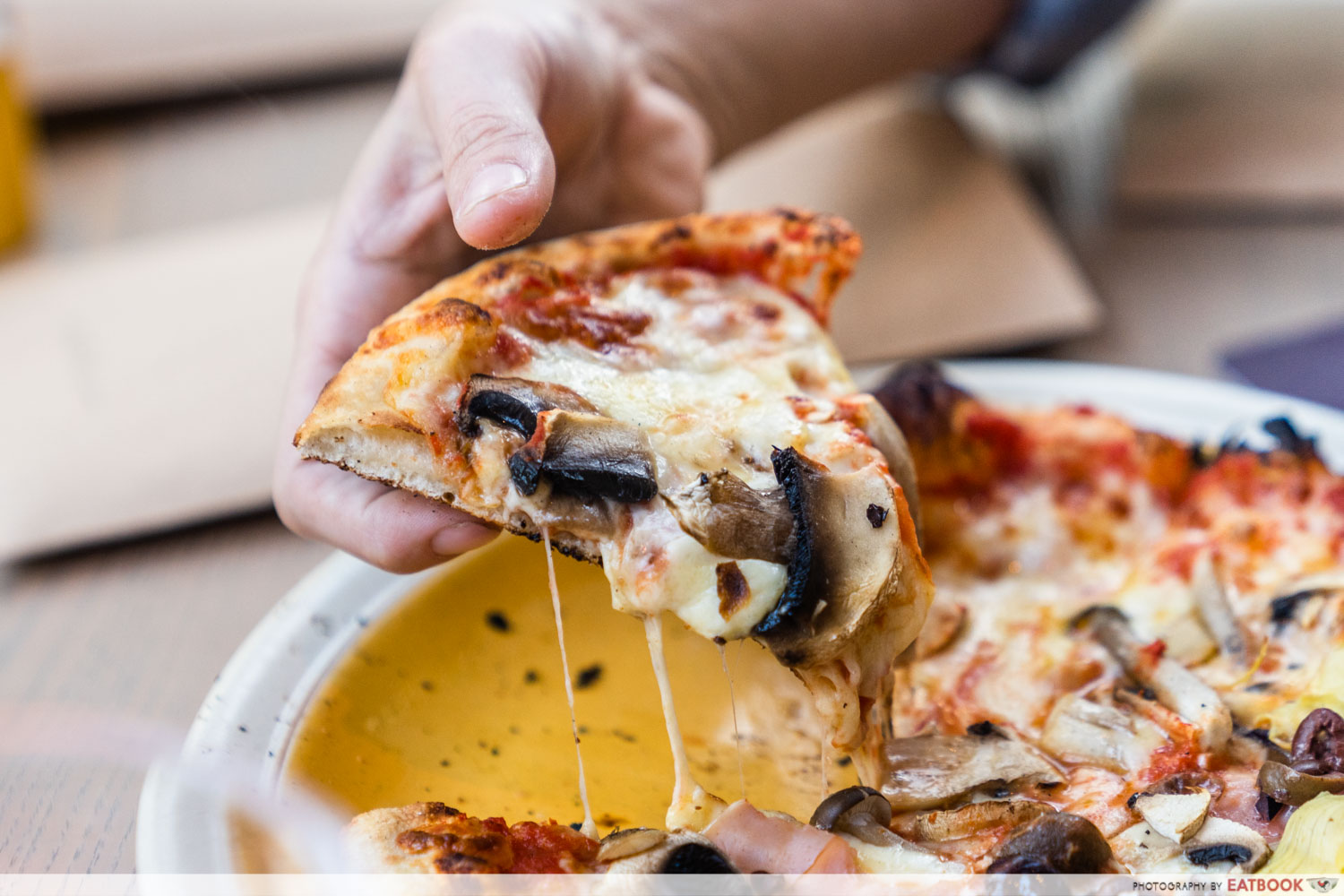 Vegetarian diners also get to join in the fun, as there are two meatless pizzas on the menu. The Margherita is all classic, with buffalo mozzarella, basil leaves, and roma tomatoes. Otherwise, get the Mushroom, where a tomato base gets dressed with button and shimeji mushrooms.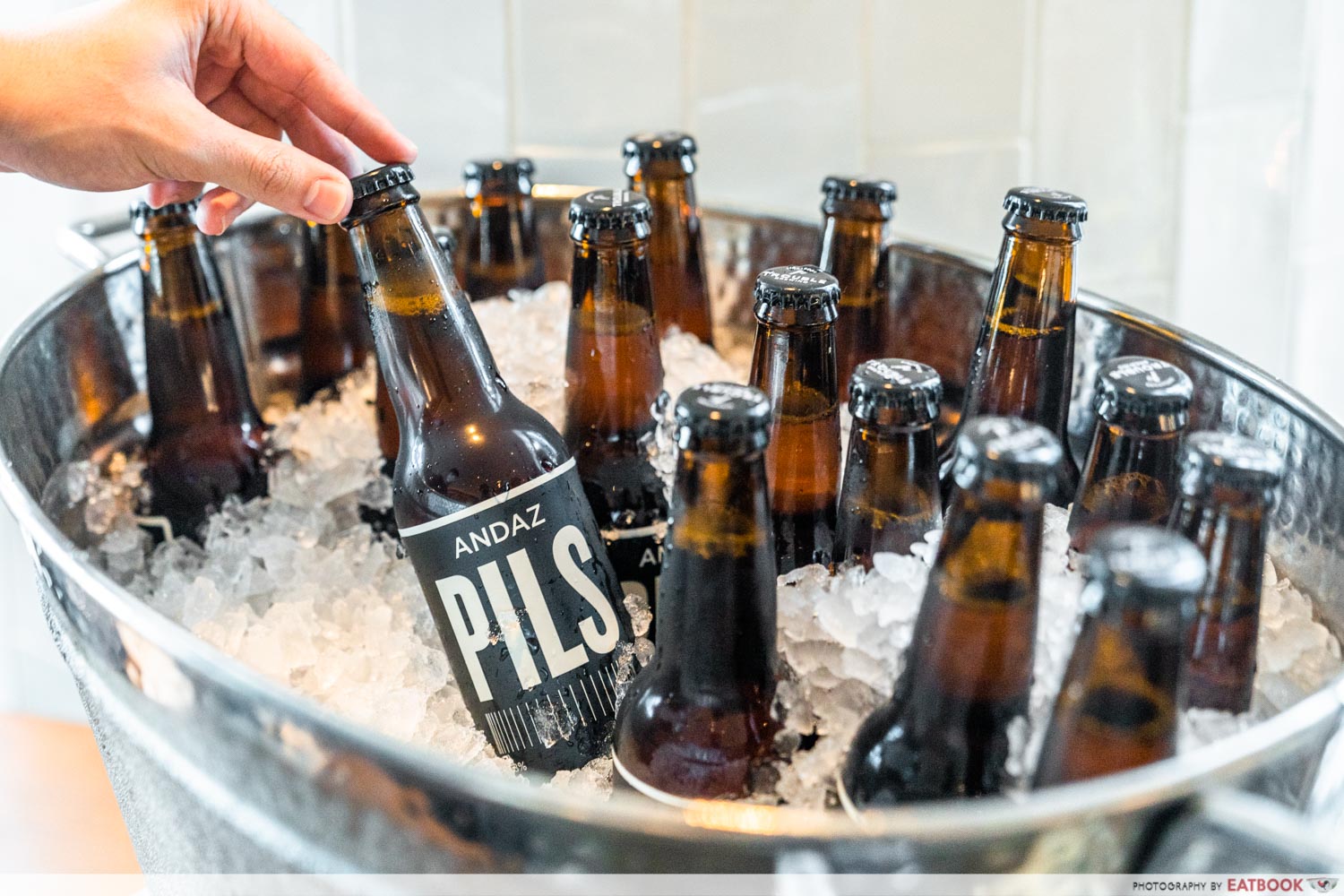 Apart from the all-you-can-eat pizzas, the buffet price gets you all-you-can-drink pilsner beers, specially made for Andaz Singapore in collaboration with Trouble Brewing. The latter is a local brewery, and have crafted a refreshing thirst-quencher suited to the local climate. Sweet and light with a floral finish, this beer is a crowd-pleaser.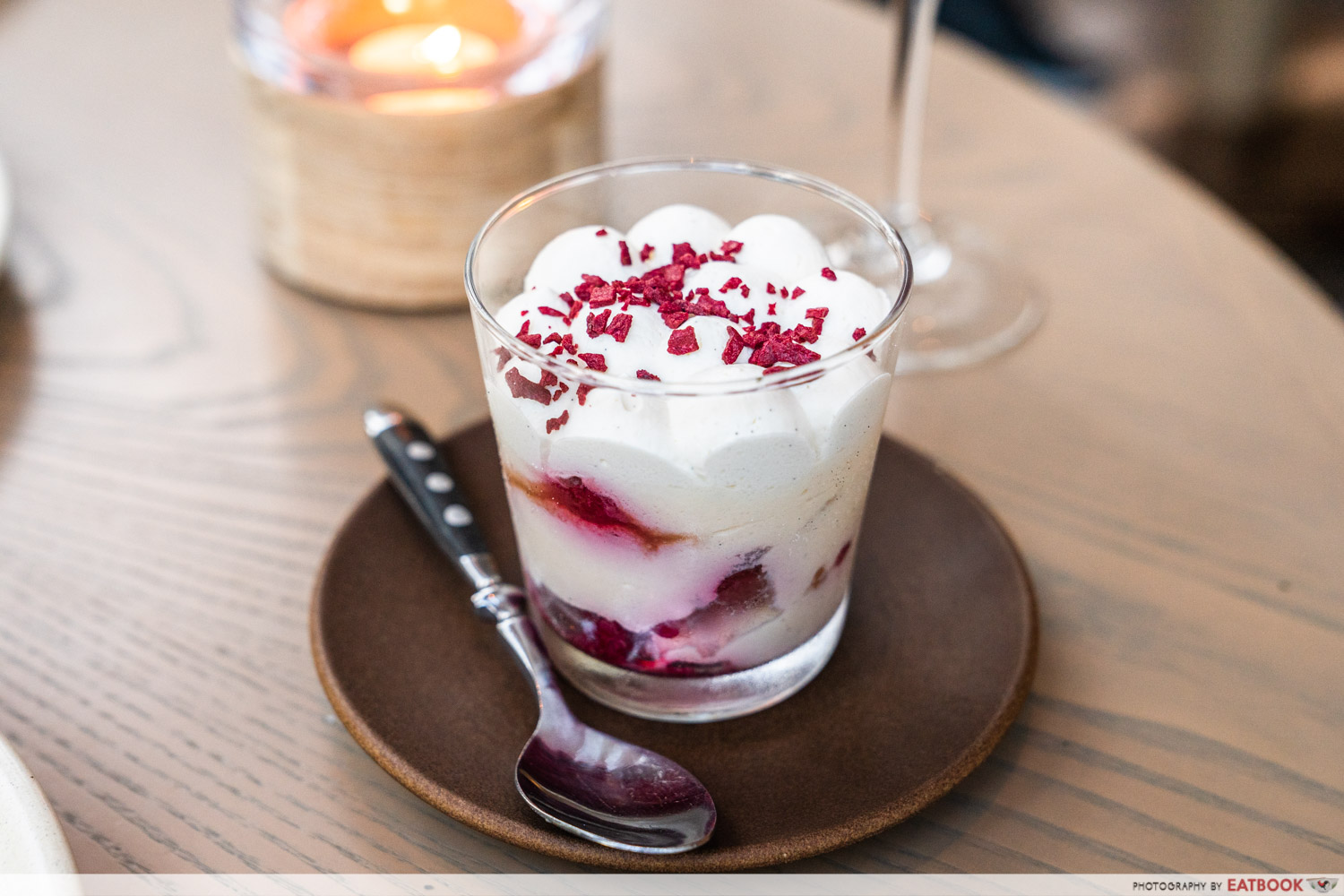 Add-ons are also available on the menu. If you want something sweet to close off the meal, then pay an extra $10++ to get your choice of dessert, between a tart and creamy Berry Tiramisu, or a decadent Flowy Rose Cake.
For other buffet ideas, check out our guide to dim sum buffets in Singapore. Otherwise, we also have a guide to places with free-flow steaks in Singapore.
8 Dim Sum Buffets In Singapore Under $30++ For Free-Flow Har Gao, Siew Mai And More
Address: 5 Fraser Street, Level 25, Andaz Singapore, Singapore 189354
Buffet hours: Tue, 6pm to 8pm
Tel: 6408 1288
Website
Photos taken by John Lery Villanueva.
This was a media tasting at Andaz Singapore.
The post Andaz Singapore's Pizza And Pilsners Buffet Has Free-Flow Artisanal Pizzas And Beer For $39++ appeared first on EatBook.sg – New Singapore Restaurant and Street Food Ideas & Recommendations.