Dim sum 101 from dim sum chefs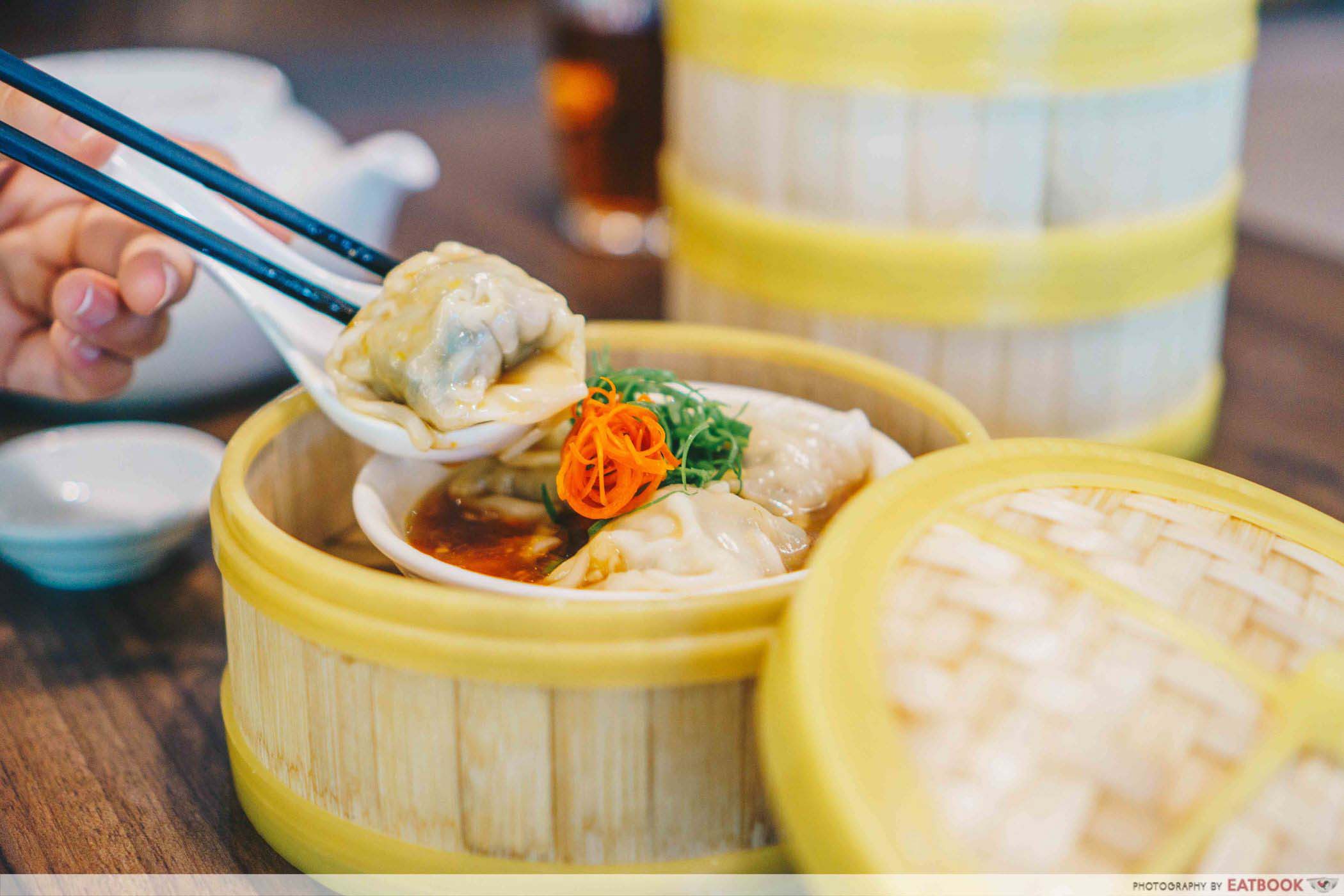 Good things come in bamboo steamer baskets of threes. From intricately folded orbs of chewy har gow to fluffy sweet buns filled to the brim with salty liquid gold, dim sum never fails to be the choice for cajoling foodie friends. 
For those who want to enjoy dim sum to the next level, here's an insider guide to savouring these bite-sized dishes like a pro. We took the guesswork out for you and went to Group Executive Chef Martin Foo of Crystal Jade, as well as Master Dim Sum Chef Peng Yi Chun of Si Chuan Dou Hua Restaurant, for some tips and tricks to fully appreciating this delicately delicious cuisine.
---
1. Split them up
---
Many dim sum favourites including liu sha bao and xiao long bao contain piping hot fillings that have scalded one too many hungry diners. While sushi is meant to be eaten in one bite, dim sum is best enjoyed slowly and in small portions. 
Chef Peng recommends peeling the salted egg buns apart and savour it in bite-sized portions, whereas Chef Martin suggests making a small tear, having a taste of the molten centre as it overflows, then eating the bun as a whole when it cools down. 
Another pro tip from Chef Martin for chee cheong fun lovers: split the rice rolls on the plate itself to catch more light soya sauce on the rolls, before scooping a combination of salty-savoury flavours into your mouth.
---
2. Dim sum comes in threes
---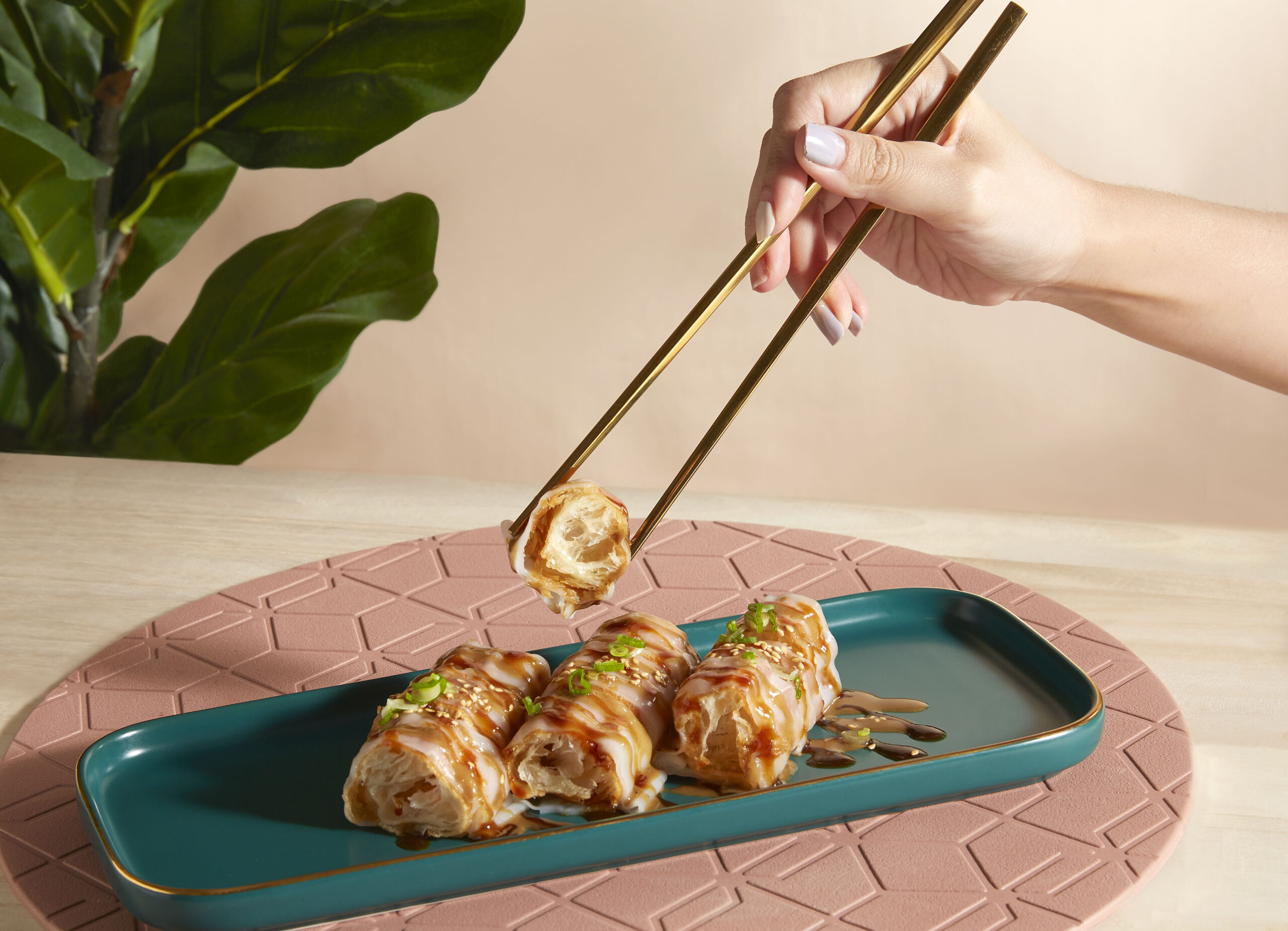 Image credit: Crystal Jade Hong Kong Kitchen
Most of the time, dim sum are usually served in threes, not fours, as the latter number is homophonous to the word "death" in Chinese. Do some quick math at the table before ordering. Nicely portioned into individual servings, make sure also to never use your chopsticks to serve others, especially in the current pandemic situation. Use the lazy Susan, or pass the bamboo steamer around instead.
---
3. Embrace variety
---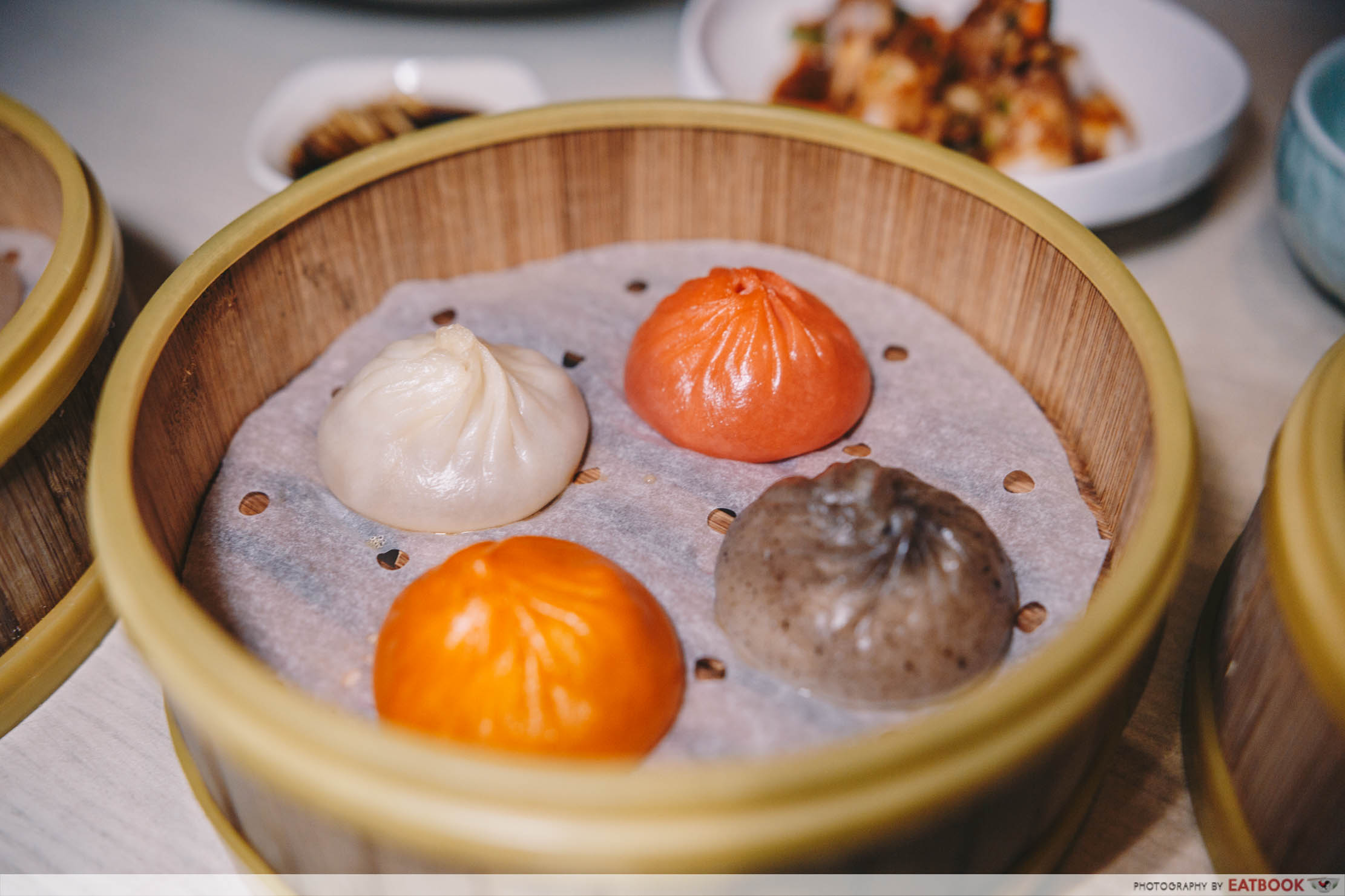 Other than traditional dim sum such as har gow and siew mai, newer renditions have also popped up throughout the years with the likes of truffle soup dumplings, baked honey BBQ pork bolo buns and more. 
While liu sha bao has set the dim sum craze in Singapore ablaze for many years, Chef Peng notes that trendy or innovative dim sum keeps restaurants competitive when there are varieties to offer diners. He also "observed older diners going for more steamed items while younger folks prefer deep-fried and pan-fried ones", so keep this in mind when you're with the company of bosses or in-laws you mean to impress!
---
4. Wash it down with a selection of tea
---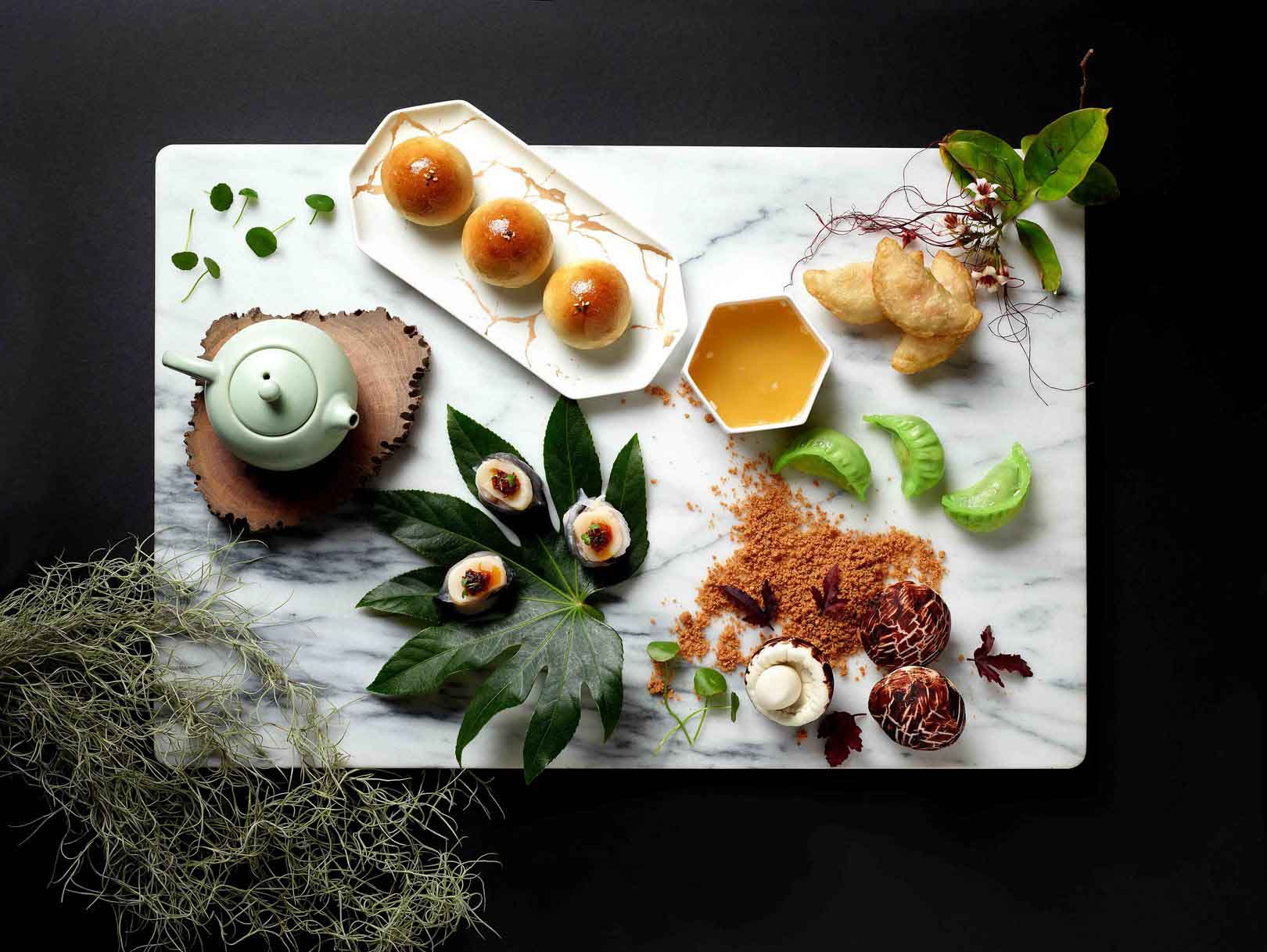 Image credit: Crystal Jade Palace
Don't forget the tea, and I don't mean the hottest goss in your social circle. According to Chef Peng, having dim sum can also be coined as 'yum cha', which translates to drinking tea in Cantonese. Flex your expertise—or exper-teas—by pairing teas with different kinds of dim sum. When having deep-fried items, select the dark Pu-er as it has the "effect of warming the stomach'. Otherwise, lighter teas such as Long Jing goes better with steamed items instead.
---
5. Most value-for-money dim sum
---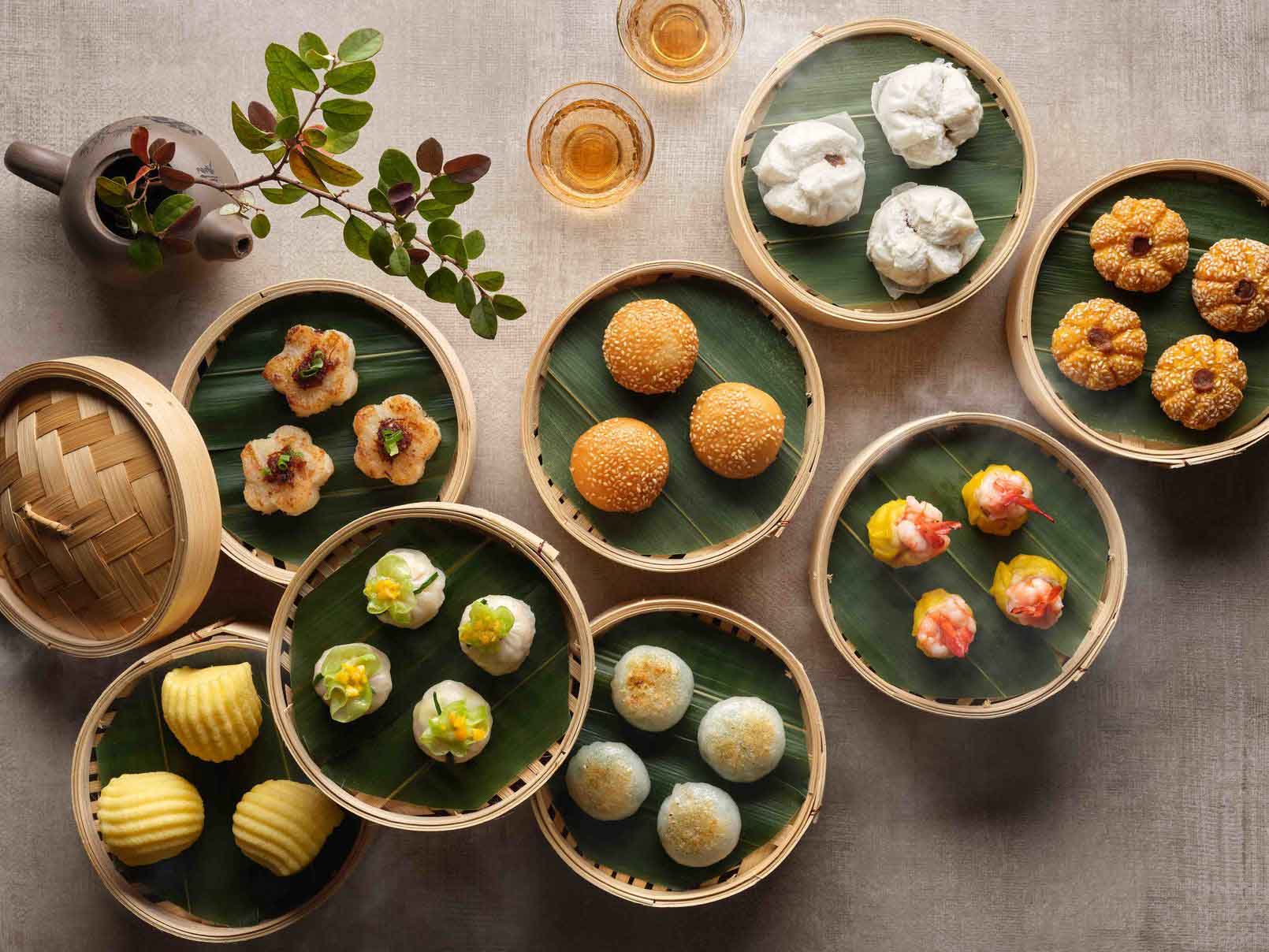 Image credit: Si Chuan Dou Hua Restaurant
While good dim sum is a dime a dozen in Singapore, not all offer the best value or use quality ingredients for a legit yum cha experience. There are a lot of skills and effort involved in the making of every dim sum, and "good work is always worth appreciating". 
To get the best bang for the buck, start by scrolling through the slew of promotions on UOB's Dining Advisor. There are dim sum deals featuring merchants such as Si Chuan Dou Hua Restaurant for their 1-for-1 Imperial High Tea Set (U.P. $48++). Offered from now till 30 June 2021, this value-for-money promo serves eight courses of dim sum paired with aromatic tea or a delicious cocktail.
For a more casual yet satisfying dim sum meal, the Crystal Jade Group is offering 1-for-1 selected dishes on weekdays with a minimum spend of $60 at Crystal Jade Jiang Nan, Hong Kong Kitchen, Crystal Jade GO, and La Mian Xiao Long Bao (except at their Takashimaya and Changi Airport Terminal 1 outlets), and a minimum spend of $30 at Crystal Jade GO (except at their Funan outlet).
Otherwise, make it fancy at Crystal Jade Palace, Golden Palace, and Dining IN, with the same offer and a minimum spend of $80. These promos are valid from now till 30 June 2021 and can even be used for takeaways.
---
Dim sum for all occasions
---
Take your pick from having fancy yum cha at a restaurant to making it casual with friends over for supper at home with takeaways. Most importantly, wow them with your new wealth of dim sum knowledge, along with dim sum deals from The Dining Advisor to boot!
This post is brought to you by UOB Cards.
The post An Insider Guide To Eating Every Dim Sum Dish And Enjoying It Like A True Hong Kong Pro appeared first on EatBook.sg – New Singapore Restaurant and Street Food Ideas & Recommendations.