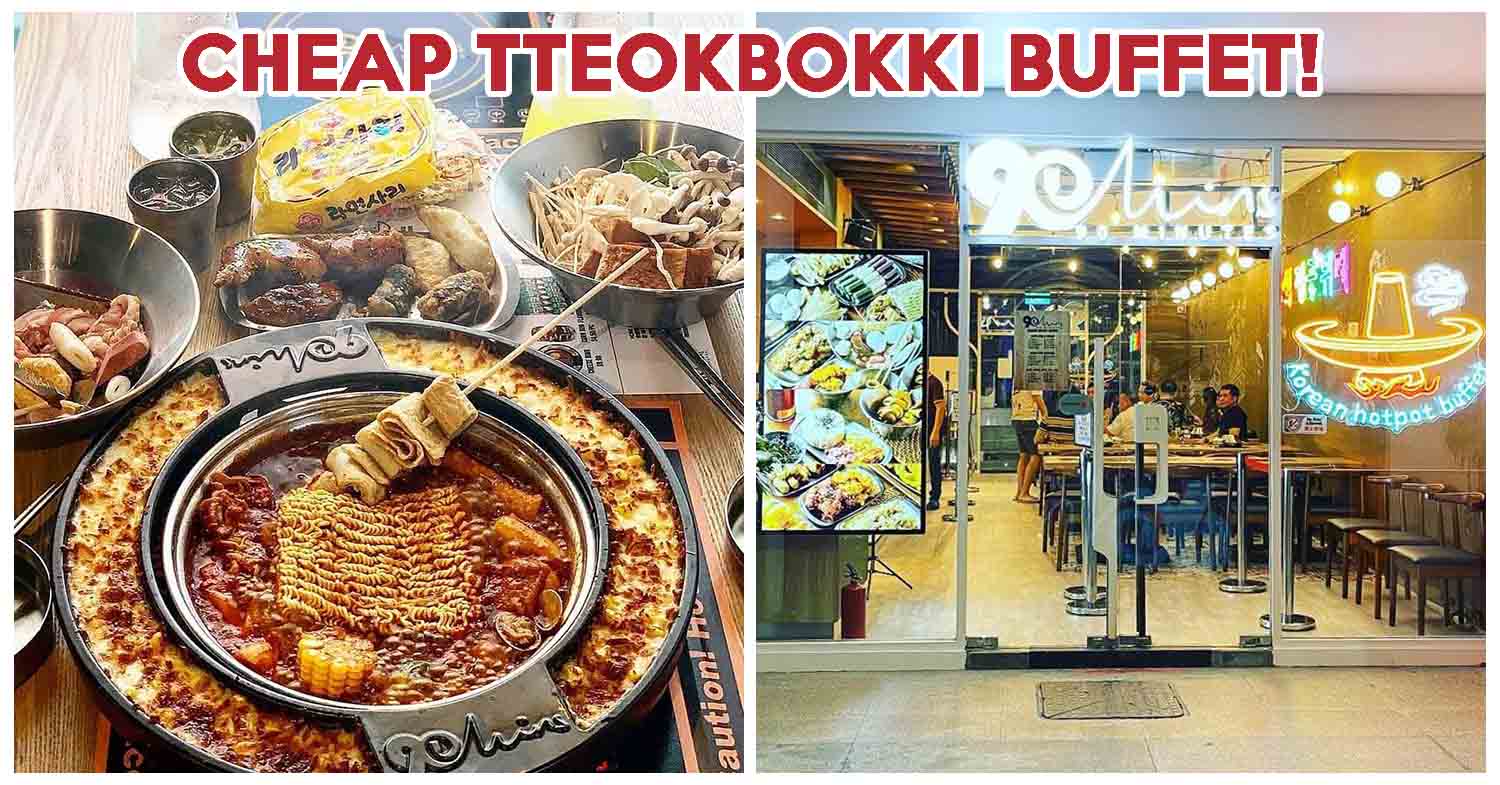 $14.90++ tteokbokki hotpot buffet at Rendezvous Hotel
If you've not heard of 90 Minutes, it's probably because this tteokbokki hotpot restaurant only opened in late April this year, not too long before Singapore went into P2HA. Centrally located on the first floor of Rendezvous Hotel, in between Dhoby Ghaut and Bras Basah, prices for the tteokbokki hotpot buffet here start at just $14.90++ per person!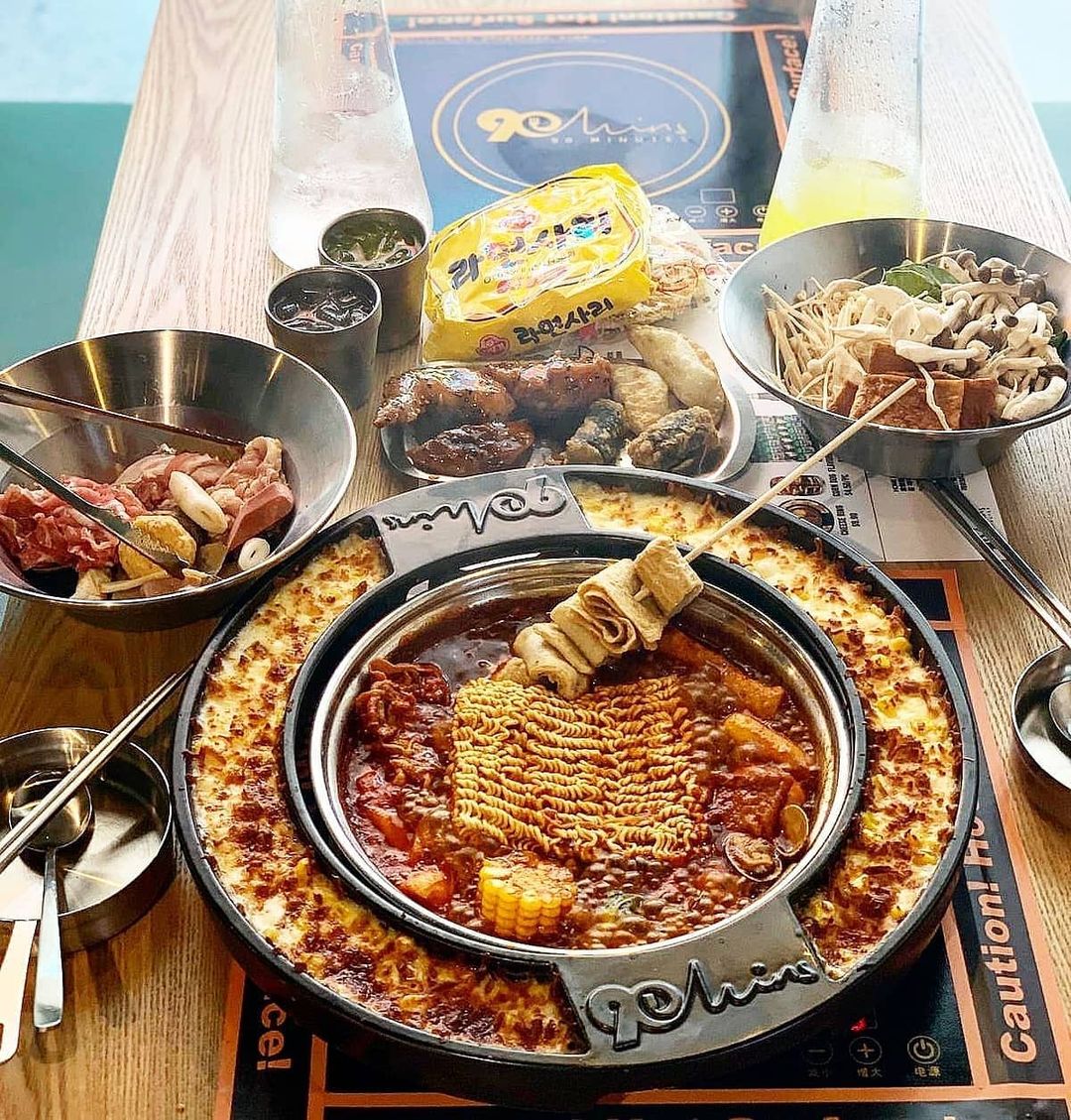 Image credit: @foodkakis
The name of this restaurant tells it all—each dining session is limited to just 90 minutes—but it's the restaurant's goal to give every diner a satisfying meal in the one-and-a-half hours they're allotted.
There are seven hotpot bases, or sauces as they're known as at 90 Minutes, to choose from. They include Homemade, Gang Jung, Volcano, Carbonara, and Mala, but you can also get the restaurant's preset combinations of two to three of the sauces.
SSAK3 Has K-BBQ Buffet With Unlimited Honeycomb Pork Belly, Beef And More For $29.90
Of course, being a tteokbokki hotpot restaurant, 90 Minutes has five different sorts of tteokbokki on the menu. Round Rice Cake, Sliced Rice Cake, Sweet Potato Rice Cake, or even Cheese Rice Cake—there's a tteokbokki for everyone.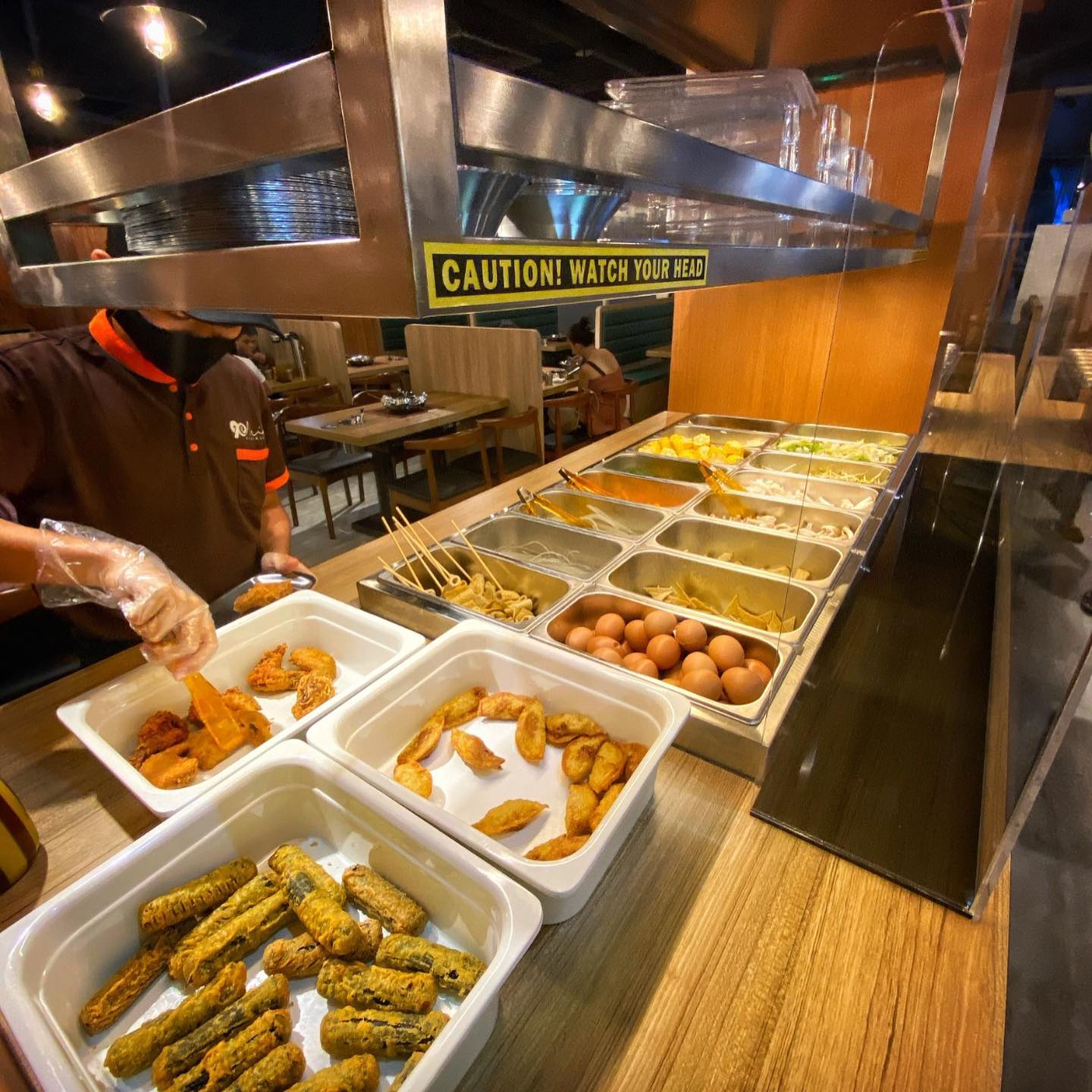 Image credit: 90 Minutes
These rice cakes are part of a menu with more than 30 different items that you can choose from for the buffet, which ranges from cooked sides, to your classic hotpot ingredients. On the side, you can enjoy Korean Fried Chicken and Mandu, while pairing the tteokbokki with liao such as Eomuk, aka skewered fish cake, Cheese Tofu, Sliced Abalone, and more. There's also sliced meats and seafood including Prawns and Lala.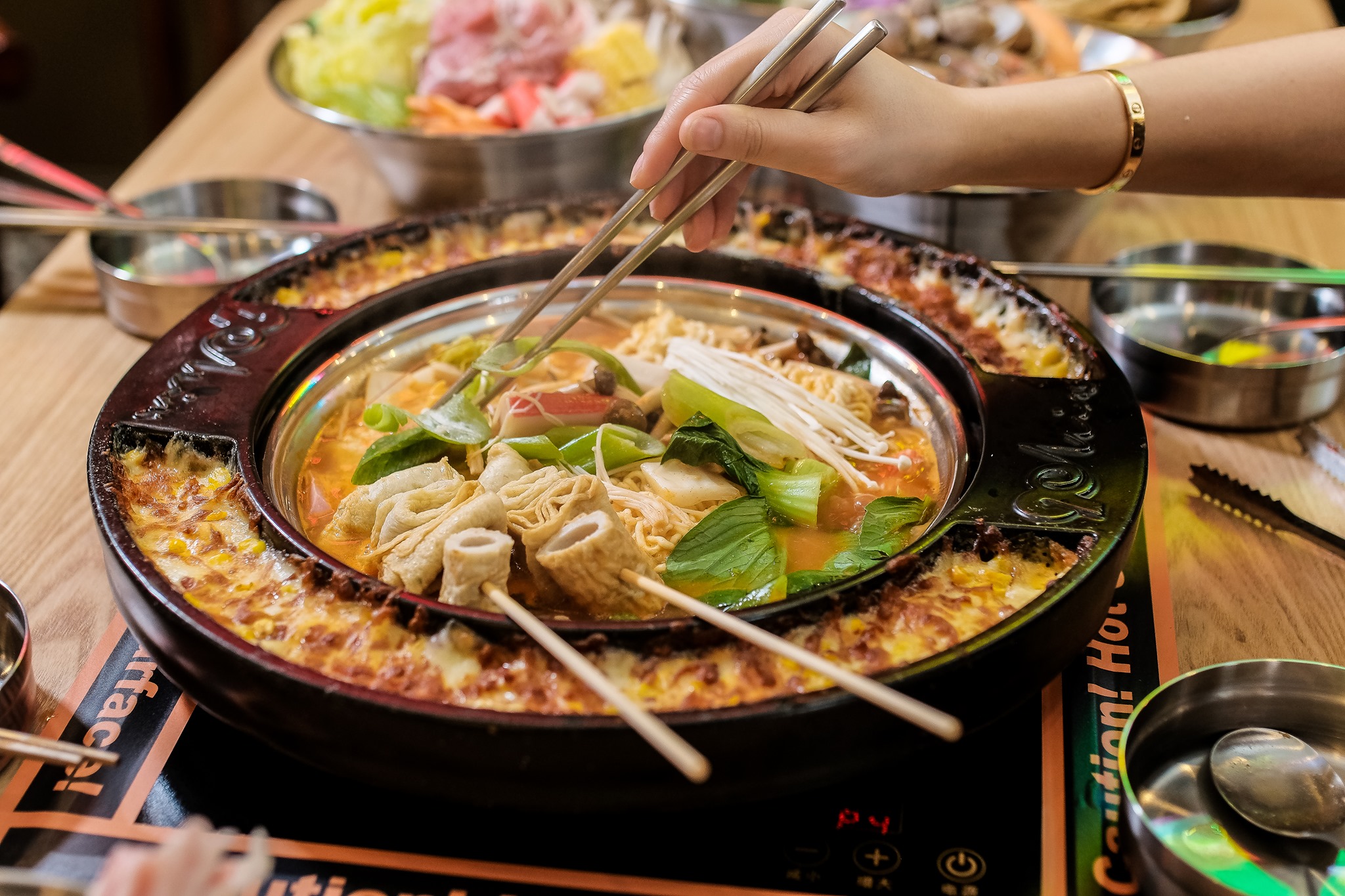 Image credit: 90 Minutes
Zhng-up your tteokbokki hotpot experience here by topping up $9.90++ for a Cheese Ring, where your hotpot is encircled by a ring of melty, oozy cheese and corn. End your meal with Ramyeon, which is included in the buffet, and finally, get the staff to mop up all the deliciousness in the pot by making fried rice with seaweed and luncheon meat.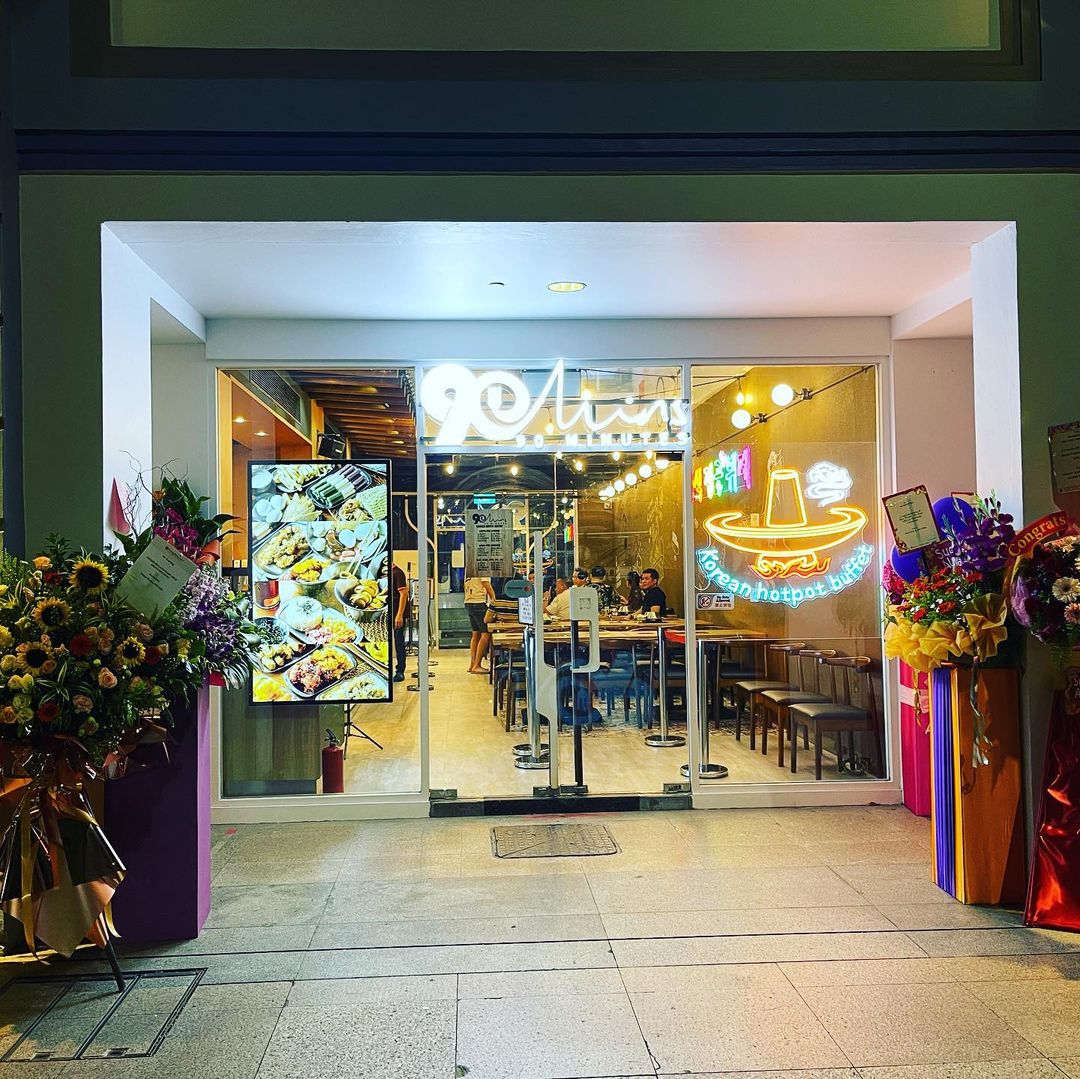 Image credit: @90minutes.sg
Weekday lunches are priced at $9.90++ for children, $12.90++ for students and senior citizens, and $14.90++ per adult. The prices for weekday dinners are $12.90++, $18.90++, and $22.90++ respectively. These prices also apply on Saturdays, Sundays, public holidays and the eves of public holidays, except for the adult price, which is $23.90++.
Reservations can be made through the 90 Minutes website. While you're in the area, check out Sourbombe Artisanal Bakery's first physical outlet at what used to be Park Mall. Otherwise, SSAK3 at Bras Basah also has a great KBBQ buffet promotion.
Address: 9 Bras Basah Road, #01-01, Rendezvous Hotel, Singapore 189559
Opening hours: Daily 10am to 11pm
Tel: 6957 7778
Website
Sourbombe Bakery To Open Physical Store In Dhoby Ghaut On 8 July
The post 90 Minutes Has Tteokbokki Hotpot Buffet From $14.90++ In Orchard appeared first on EatBook.sg – New Singapore Restaurant and Street Food Ideas & Recommendations.