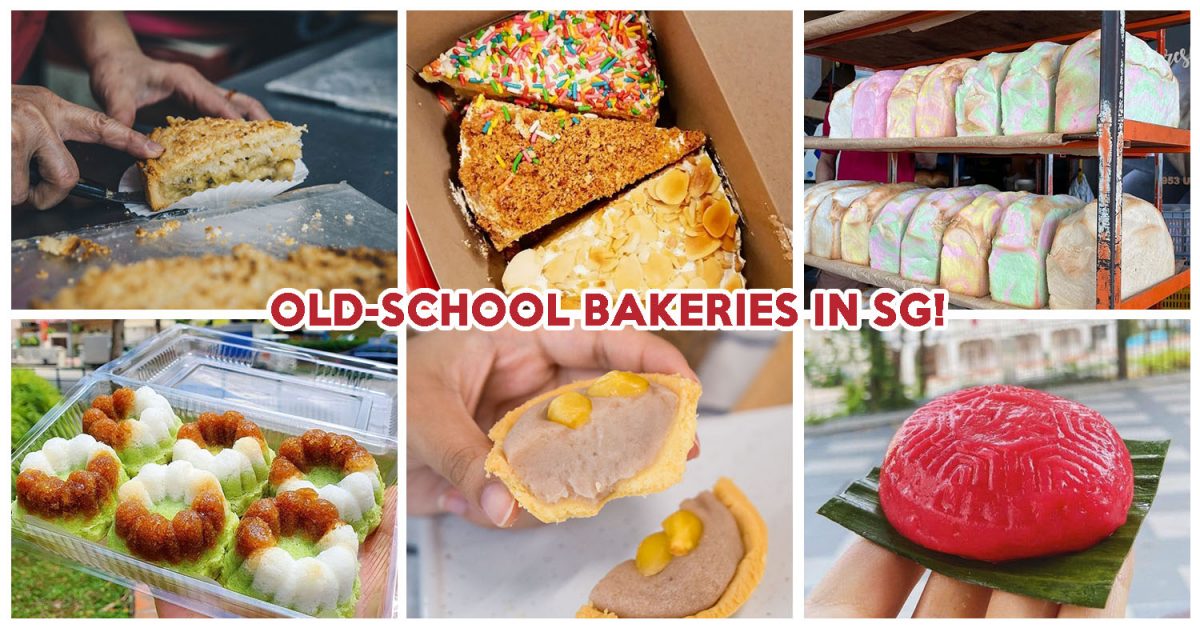 ---
Traditional bakeries in Singapore
---
Let's face it, traditional bakeries are becoming few and far between. Like our hawker experts, masters of past generations have spent more of their lives handcrafting delicious eats, but they are having a tough job finding successors. It's time to check out these 16 traditional bakeries in Singapore and have a taste of their signature items before it's too late.
---
1. Dona Manis Cake Shop
---
Dona Manis Cake Shop is a humble store that has been in the basement of Katong Shopping Centre for over 20 years. Run by a married couple, the Banana Pie ($2.80 per slice) here is considered a not-so-secret gem of the East.
The warm, buttery pie is filled with chunks of banana and sprinkled with nuts for a crunchy texture. Their pies and pastries are handmade and baked every day, so you know you're getting them fresh.
Read our Dona Manis Cake Shop review.
Address: 865 Mountbatten Road, #B1-93, Katong Shopping Centre, Singapore 437844
Opening hours: Tue-Sat 10:30am to 5pm
Tel: 6440 7688
Website
Dona Manis Cake Shop: Famous Old-School Banana Pie Bakery At Katong Shopping Centre
---
2. Sze Thye Cake Shop
---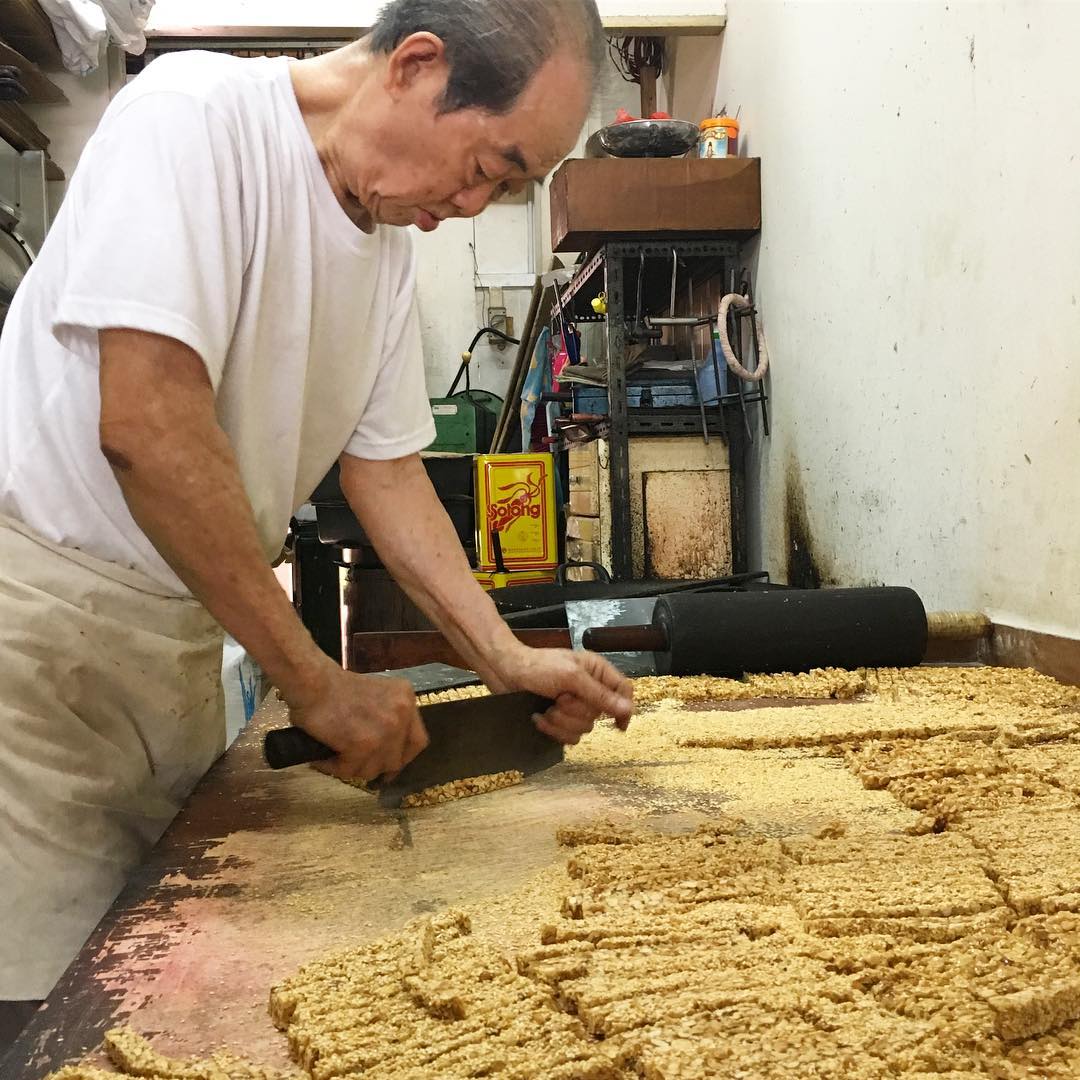 Image credit: @huiqunx
Sze Thye Cake Shop's owner Koh Sun Liang has been making traditional Chinese sweets for more than 57 years. He and his father picked up their skills from the original owners of Sze Thye Cake Shop, and years later his father took over.
The business was then passed down to Mr Koh in 1999. The Peanut Candy ($1.20) here is a must-try. Everything is made from scratch by Mr Koh.
Address: 2 Beach Road, #01-4795, Singapore 190002
Opening hours: Daily 9am to 7pm
Tel: 6337 7010
---
3. Lana Cakes
---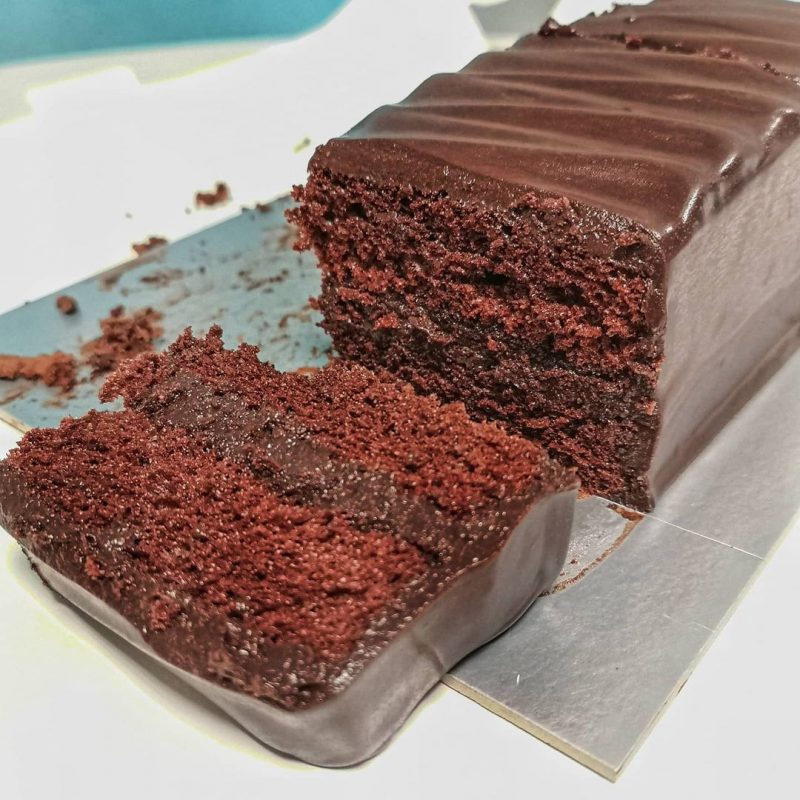 Image credit: @rollingooh
Many would speak fondly about childhood memories of eating Lana Cakes' bakes, and if you don't, it's time to remedy that. Chef Violet Kwan has been making her beloved Chocolate Fudge Cakes ($50) for more than 40 years at a small bakery in Bukit Timah. Each cake comes with two layers of moist chocolate sponge coated with rich, velvety chocolate fudge.
If you're heading down to Lana Cakes, check out cafes at Bukit Timah or cheap food at Bukit Timah as well!
Address: 36 Greenwood Avenue, Singapore 289239
Opening hours: Tue-Fri 10am to 6pm, Sat 10am to 5pm
Tel: 6466 8940
Website
---
4. Lek Lim Nonya Cake Confectionery
---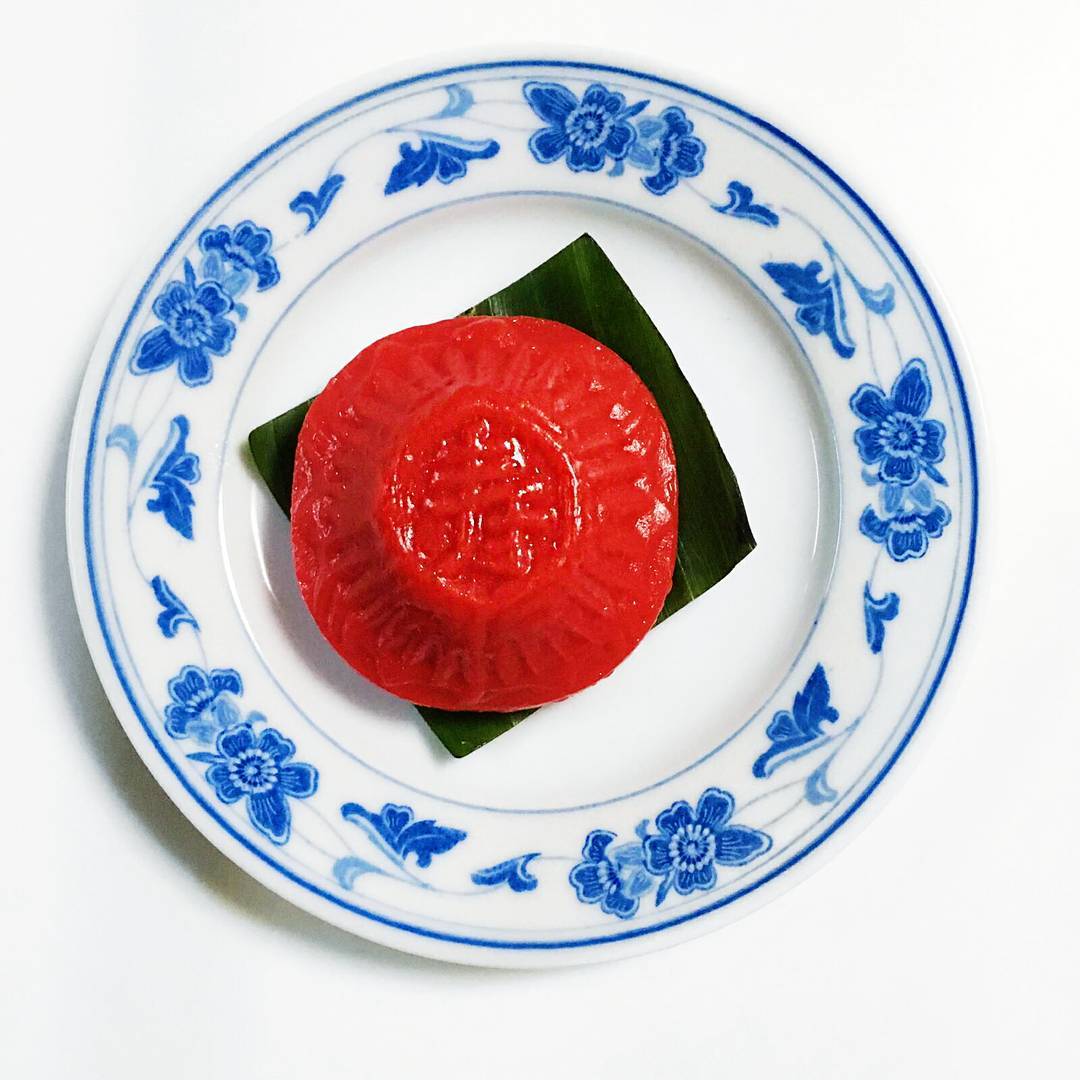 Image credit: @euniqeun
Lek Lim Nonya Cakes started in 1967, after Mr Leck and his wife learned how to make kueh from a Peranakan teacher. They opened their shop in 1987, when ang ku kueh started to make appearances at first-month celebrations for babies.
The shop is now run by third-generation owner Gavan Sing, who is the founder's grandson. Besides the must-try Ang Ku Kueh ($0.65), another popular item at Lek Lim is Kueh Lapis (from $0.55), which has 10 layers instead of the usual nine. The shop is now halal-certified.
Address: 84 Bedok North Street 4, #01-21, Singapore 460084
Opening hours: Mon-Sat 5am to 5pm, Sun 5am to 2pm
Tel: 6449 0815
Website
---
5. Traditional Haig Road Putu Piring
---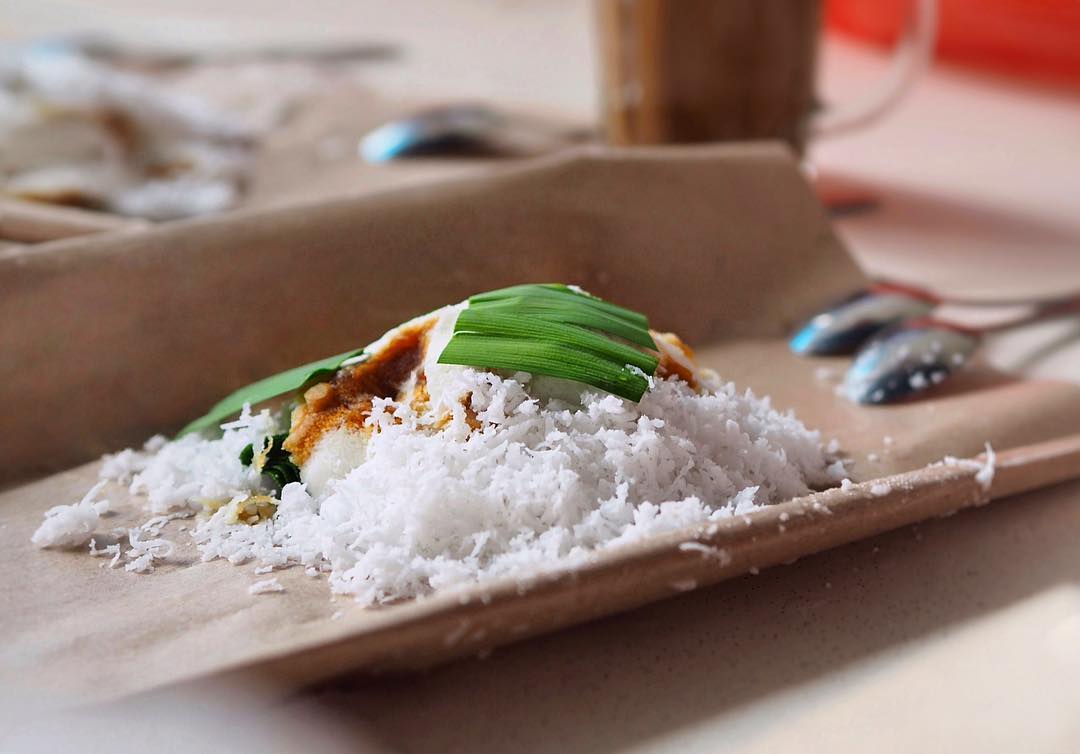 Image credit: @reeniepoh
Similar to kueh tutu, putu piring is a steamed treat made with rice flour. Unlike kueh tutu, however, it is usually filled with palm sugar instead of peanuts or coconut. Each Putu Piring ($2.50 for five pieces) from Traditional Haig Road Putu Piring comes with a core of gula melaka and is topped with freshly-grated coconut shavings and pandan leaves. Eat it while it's hot to get a taste of the warm, gooey gula melaka!
Address: 970 Geylang Road, #01-12, Singapore 423492
Opening hours: Daily 9:45am to 10pm
Tel: 9688 3067
Website
---
6. Balmoral Bakery
---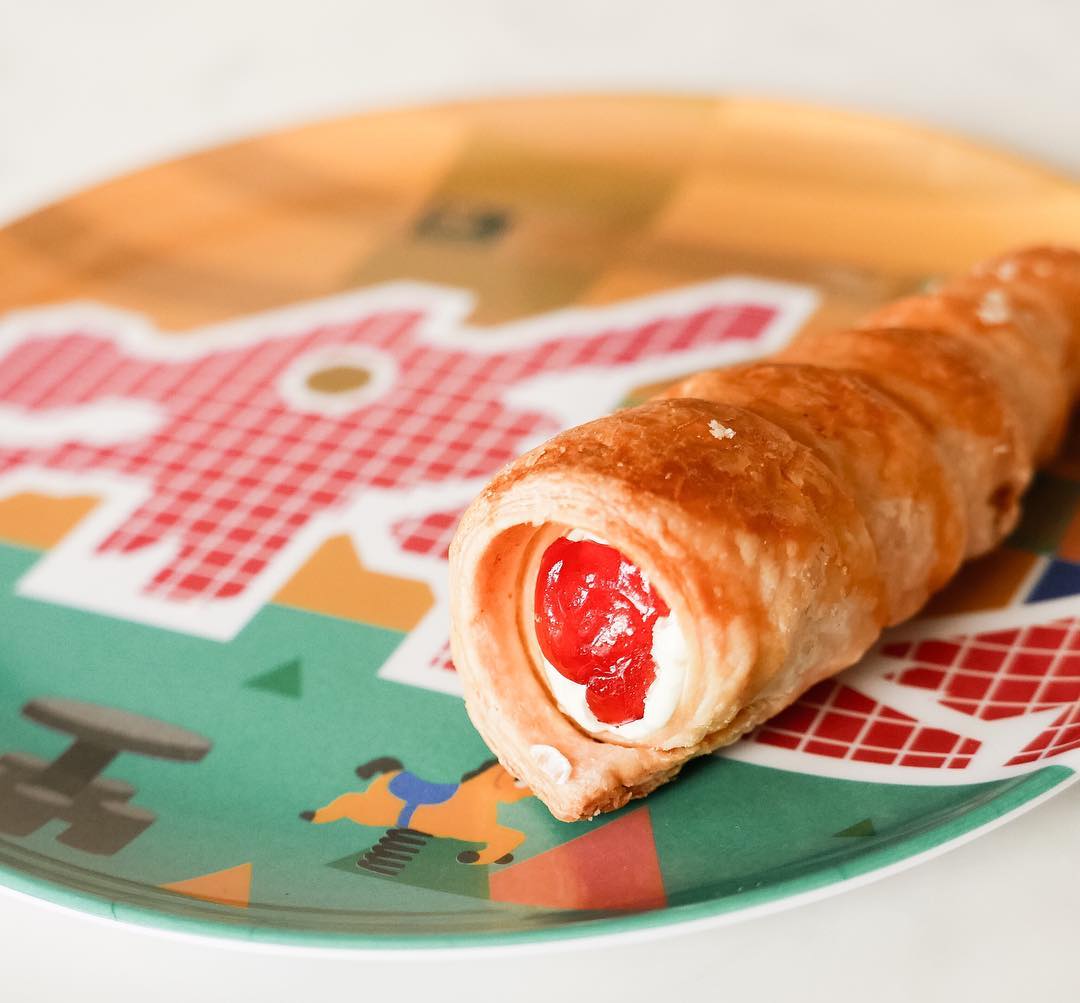 Image credit: @doting_dad
Balmoral Bakery opened in 1965 and moved to their current location at Sunset Way in 1984. A variety of classic English treats are available here and their Beef Pies ($2.20) are much raved about, as well as their Cream Horn ($1.40), the latter being an old-school nostalgic treat your parents probably grew up eating.
Address: 105 Clementi Road Street 12, #01-06, Singapore 120105
Opening hours: Daily 9am to 7pm
Tel: 6779 2064
Website
---
7. Tong Heng

---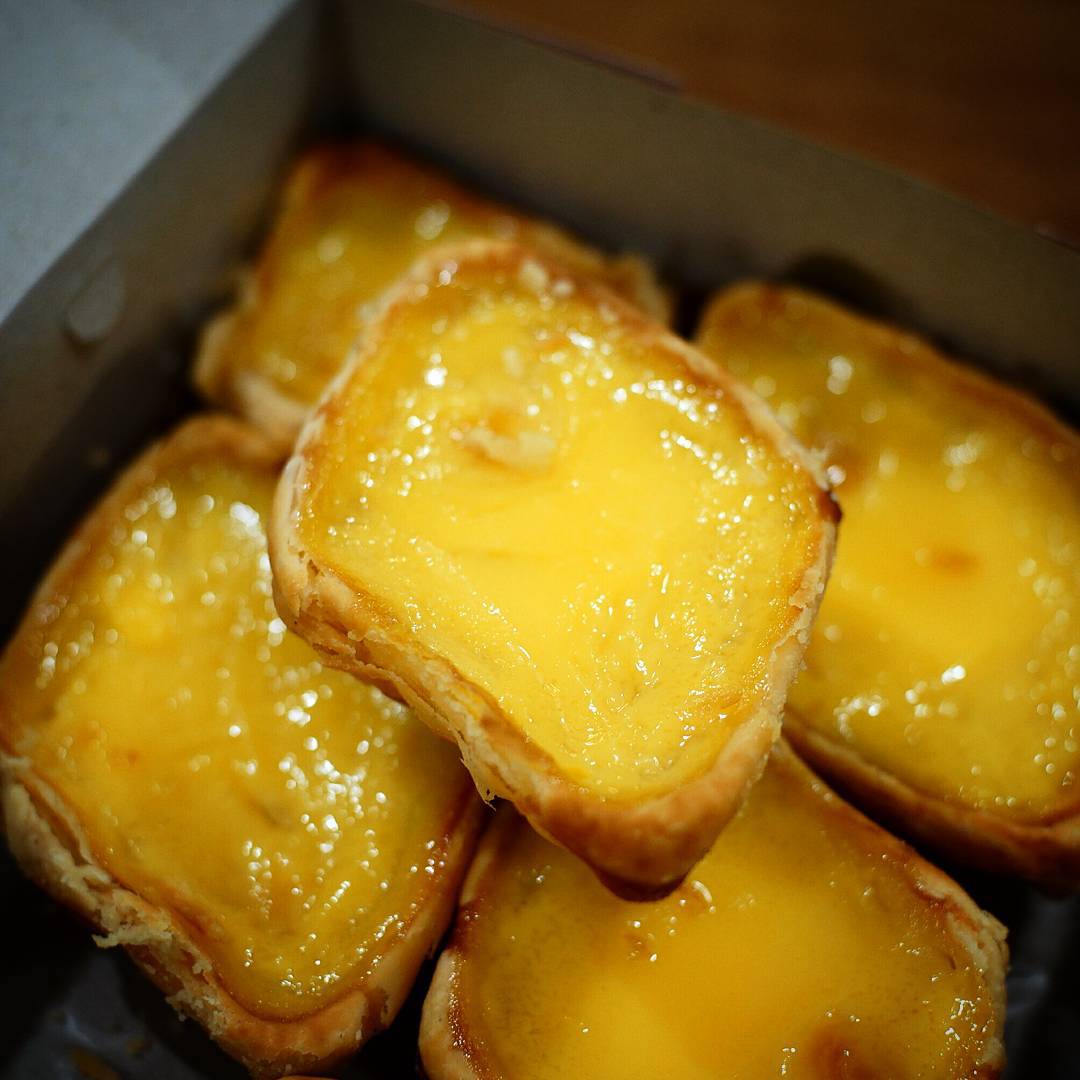 Image credit: @phlee48
Like many on this list, Tong Heng's employees continue to make their pastries by hand despite the invention of machines that can do the same. Owner Ana Fong is the fourth generation to run the shop founded by her great-grandfather. Started in the 1920s, the pastry shop is famous for their diamond-shaped Egg Tart ($2), which comes with a flaky, buttery crust and smooth egg filling.
Address: 285 South Bridge Road, Singapore 058833
Opening hours: Sun-Thurs 9am to 7pm, Fri-Sat 9am to 8pm
Tel: 6223 3649
Website | Full list of outlets
---
8. Ng Kim Lee Confectionery

---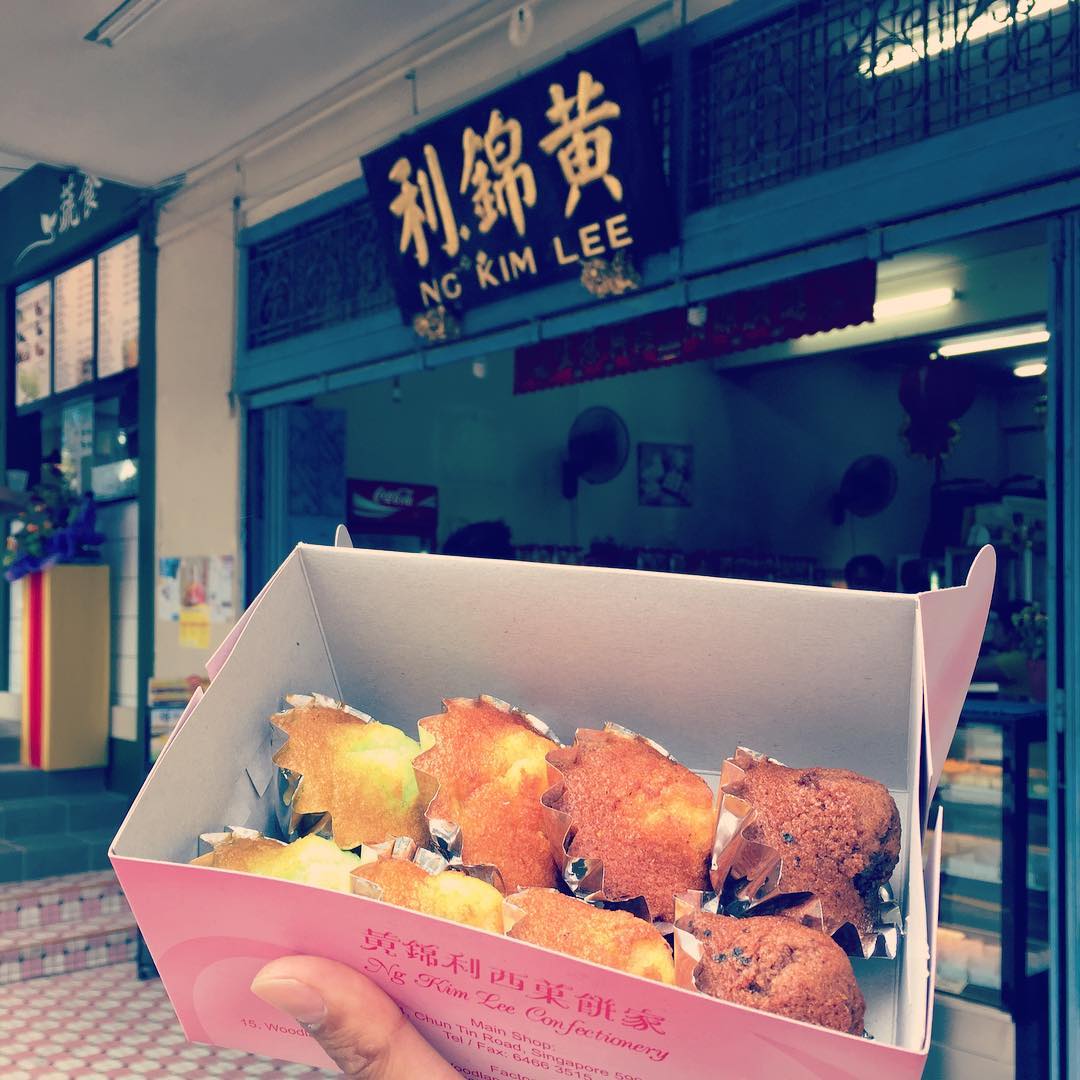 Image credit: @rondrivesucrazy
Ng Kim Lee is a treasure trove of cakes, puffs and their signature Mini Muffins ($0.60 each). These muffins come in classic flavours such as chocolate, blueberry and lemon. Their Kaya Cake ($1 per slice) is fluffy, fragrant, with a dense kaya jelly base that makes it definitely worth a try too. Prices are cheap, so you can snack all you want on their array of baked goods!
Address: 4 Chun Tin Road, Singapore 599591
Opening hours: Mon-Sat 9:30am to 9:30pm
Tel: 6466 3515
---
9. Sing Hon Loong Bakery
---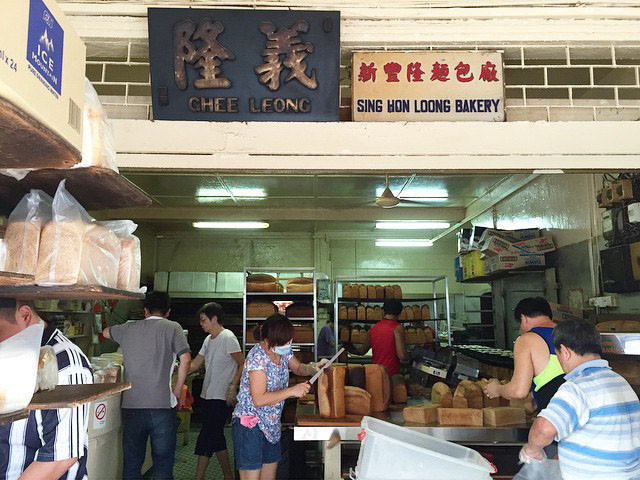 Image credit: @stayorstray
Yes, plain old bread is on this list because not many places can do it as Sing Hon Loong does. This 50-year-old frills-free bakery specialises in loaves of white bread with no fancy-schmancy toppings or fillings. Like clockwork, freshly-baked bread never seems to stop coming out from their ovens 24/7. You can get pillowy bread loaves here for under $5, or their flavoured buns stuffed with coconut, red bean, and more, from $1.60.
Address: 4 Whampoa Drive, Singapore 327715
Opening hours: Daily 24 hours
Tel: 6256 0878
Website
---
10. Loong Fatt Tau Sar Piah
---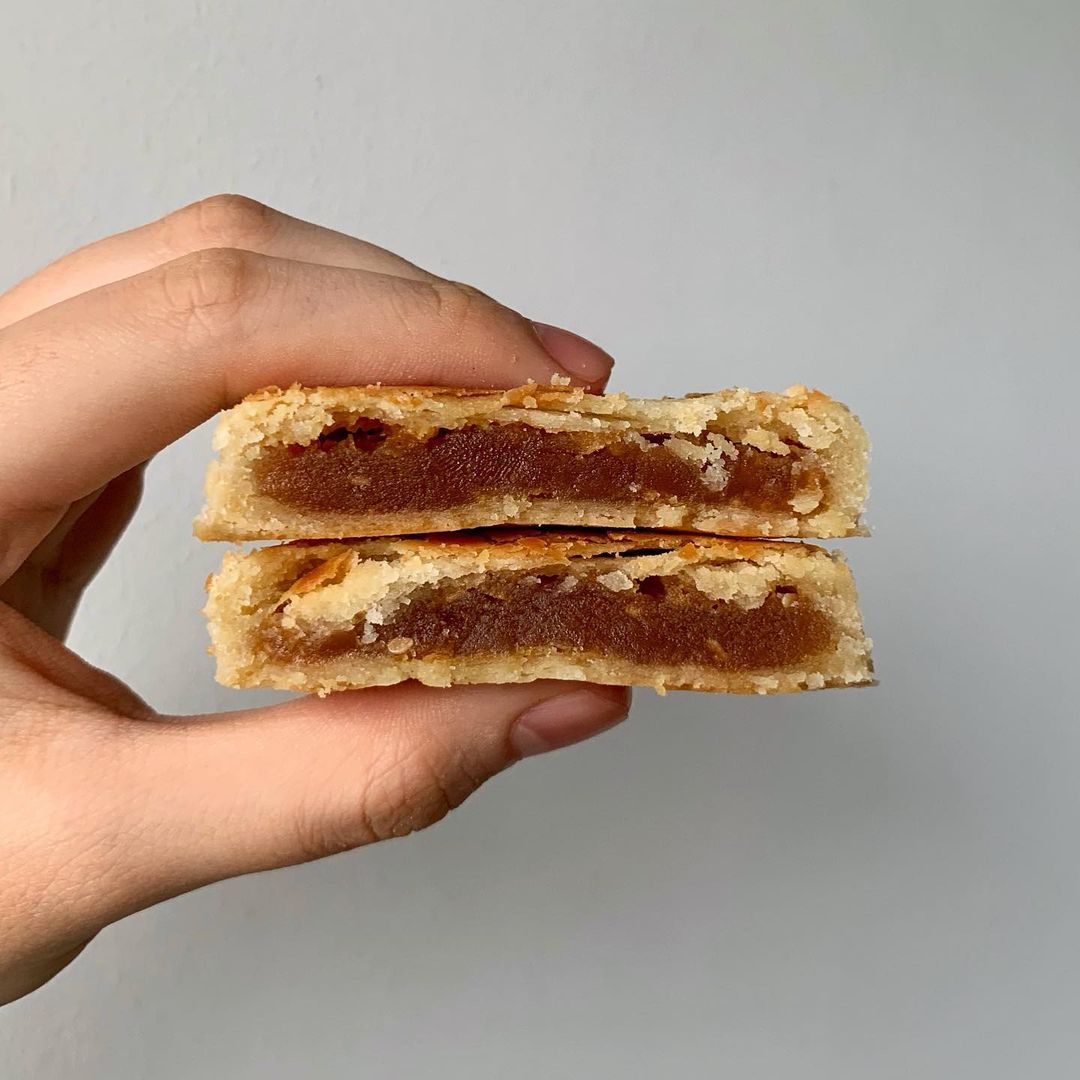 Image credit: @w_i_eatt_
Fronted by a neon sign, Loong Fatt Tau Sar Piah has been pushing out Teochew-style tau sar piah since the '60s. The brand got popular for their pastry, which is extra buttery, but is thinner than the tau sar piah we're so used to from mass-market brands. Available simply in two flavours, sweet and salty, each piah is priced at $0.90, and baked fresh daily.
Address: 639 Balestier Road, Singapore 329922
Opening hours: Mon-Sat 8am to 4:30pm
Website
---
11. Tiong Bahru Galicier Pastry
---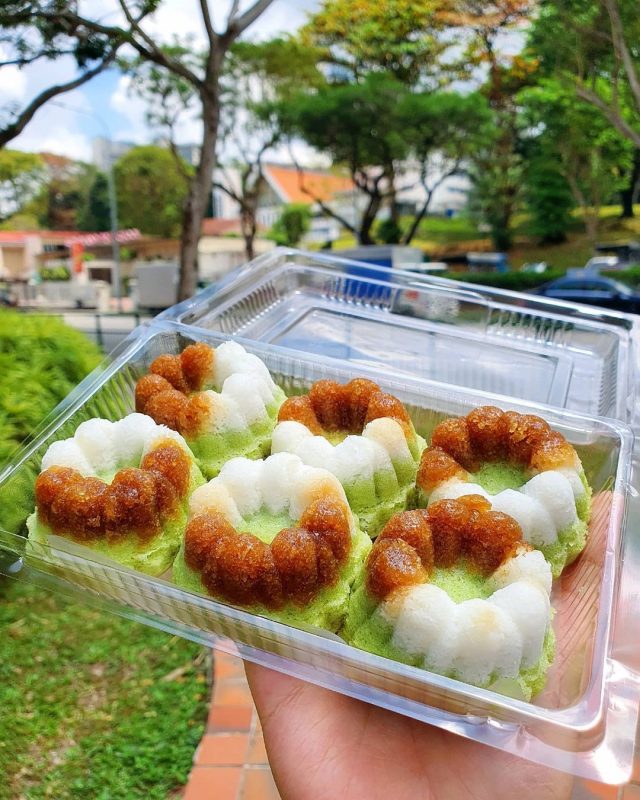 Image credit: @janatewhat
Amidst Tiong Bahru's gentrified flood of cafes is Tiong Bahru Galicier Pastry, a traditional bakery that has been pushing out nyonya kueh since the 70s. They are very well known for their coconutty Putu Ayu ($1), as well as their Kueh Dadar ($0.90), both equally perfumed with notes of pandan too. Otherwise, the stall has a number of other old-school bakes, as well as whole pies and cakes for you to take home.
Address: Blk 55 Tiong Bahru Road, #01-39, Singapore 160055
Opening hours: Tue 10am to 7:30pm, Wed-Sun 10am to 8:30pm
Tel: 6324 1686
---
12. Jie Bakery & Confectionery
---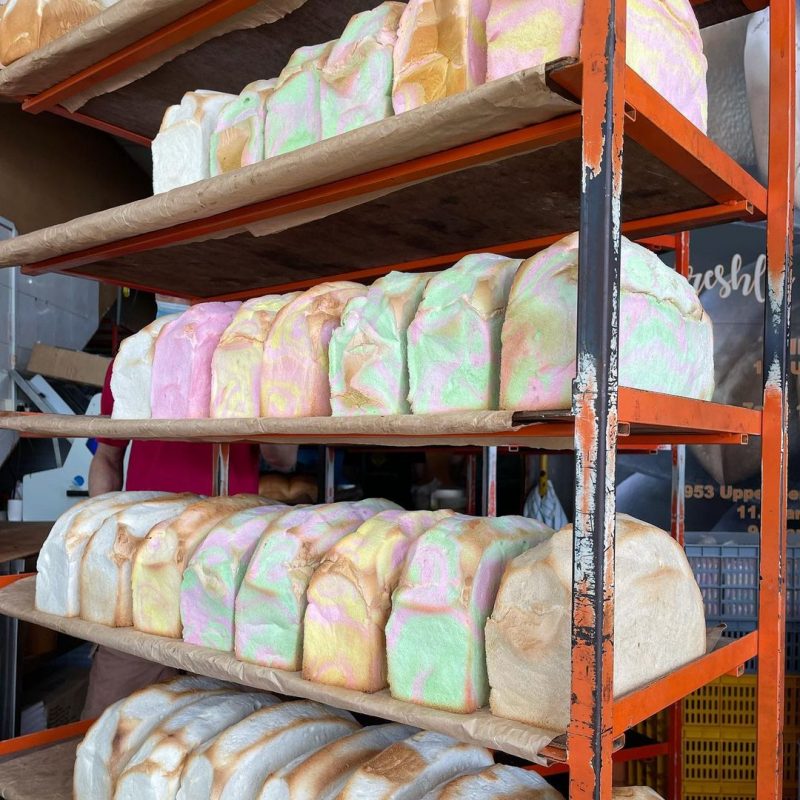 Image credit: @joannayeo
In the heart of Tai Seng stands Jie Bakery & Confectionery, one of the longest standing traditional bread bakeries in Singapore. They have been running for over 30 years, making fresh bread daily by hand, and without preservatives. Some of their popular items include their Rainbow Bread ($3.20 per loaf), the kind you get from ice cream uncles, and their Pandan Bread ($3.20 per loaf), so flavourful that you can eat it on its own.
Address: 123 Upper Paya Lebar Road, Singapore 534837
Opening hours: Mon-Sat 7am to 11pm, Sun 10am to 11pm
Tel: 9818 8386
---
13. Love Confectionery
---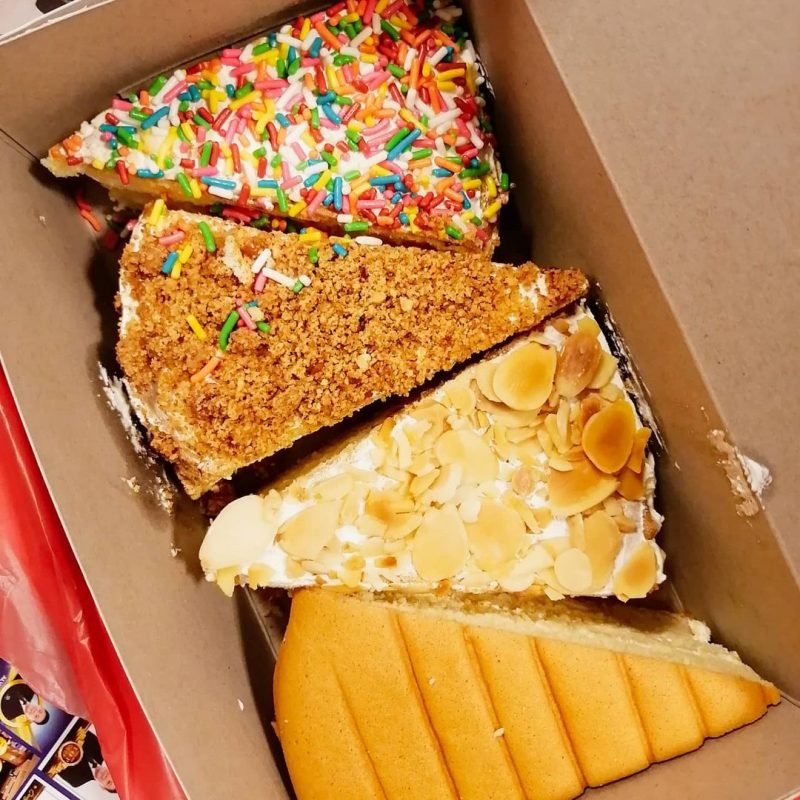 Image credit: @sg.jinhojiak
The kind of cream cakes that used to be so commonplace at void deck bakeries is now hard to come by, unless you go to Love Confectionery in Bukit Merah. The stall feels like a blast from the past—display cases are lined with sprinkle-topped cream cakes, hae bee buns, and old-school biscuits. Fans praise the fluffiness of their Peanut Powder Cake ($1.50), while others rave about the bakery's $0.80 buns and $0.60 doughnuts.
Address: 122 Bukit Merah Lane 1, #01-60, Singapore 150122
Opening hours: Mon-Sat 12pm to 9pm
Website
---
14. Ji Xiang Confectionery
---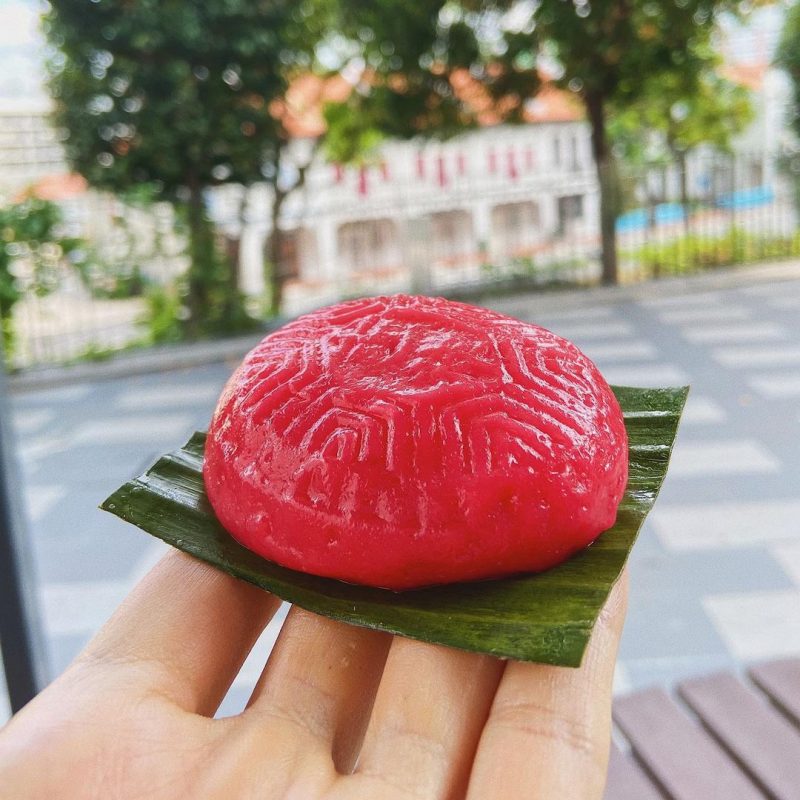 Image credit: @breakingbreadddd
Ji Xiang Confectionery began as an OG home-based business, thanks to owners Mr and Mrs Toh selling peanut and sweet bean paste ang ku kueh throughout his neighbourhood in 1985. The business eventually got so successful that they move to a flagship bakery in Everton Park in 1988, and Ji Xiang Confectionery has been making ang ku kueh the traditional way out of that outfit ever since. All the ang ku kueh is made by hand still, and now comes in a myriad of flavours: salted bean, coconut, peanut, corn, yam, and sweet bean. Each kueh is priced at $1.
Address: 1 Everton Park, #01-33, Singapore 081001
Opening hours: Mon-Sat 8:30am to 5pm
Tel: 6223 1631
Website
---
15. Leung Sang Hong Kong Pastry
---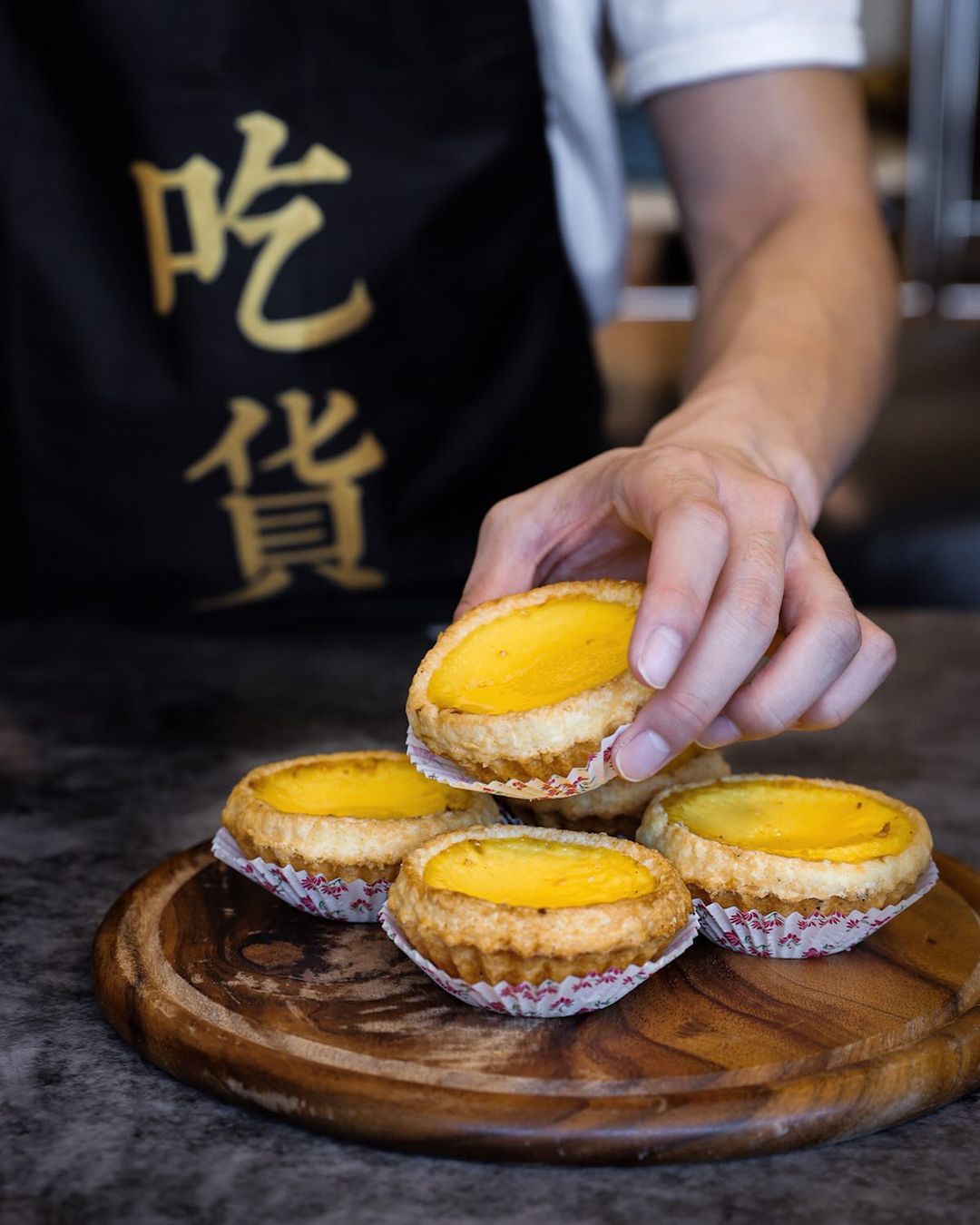 Image credit: @districtsixtyfive
You don't have to travel to Hong Kong to get your fix of authentic polo buns and flaky egg tarts with Leung Sang Hong Kong Pastry in Tiong Bahru. Their egg tarts are generously filled with wobbly egg custard, and are priced at just $1.50. For those who prefer cookie crust tarts, Leung Sang also caters to you with their Western Egg Tart ($1.50). For heartier bites, the stall also sells Wife Pastry ($1.60), and buttery meat pies that are priced from $1.60 too.
Address: 18 Jalan Membina, #01-06, Singapore 164018
Opening hours: Daily 7:30am to 7:30pm
Tel: 6271 6056
Website
---
16. June Bakery
---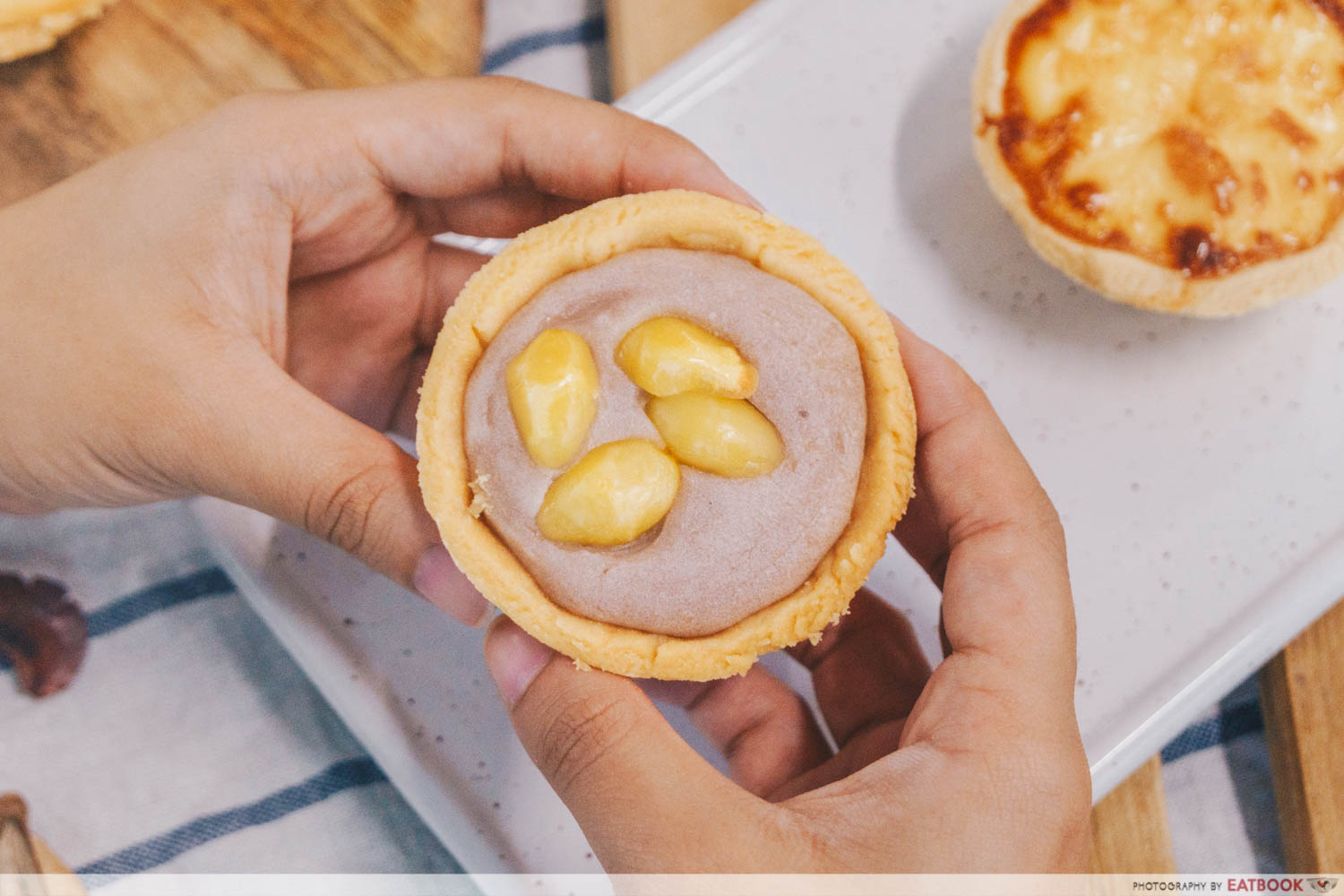 June Bakery is quite a hole-in-the-wall amongst the traditional bakeries on this list, but it still remains extremely popular amongst fans for their ultra-affordable cheese and orh nee tarts. Prices are $1.20 for their tarts, though they tend to sell out by midday, so head down fast. Other goodies to get include their Peanut Mochi ($1.20), where QQ sweet potato mochi dusted in ground peanut buries a generous amount of yam filling.
Read our June Bakery review.
Address: 7500A Beach Road, #B1-321, Singapore 199591
Opening hours:
Tel: 9731 3002
June Bakery Review: Old-School Bakery With $1.20 Orh Nee And Cheese Tarts That Can Rival BAKE
---
Old-school traditional bakeries in Singapore
---
When you're bored of cafe-hopping, opt for these traditional bakeries that have been plying their trade for years. After all, their decades of experience have allowed them to optimise their recipes, so you can be sure you're getting the good stuff. 
13 Braised Duck Rice Stalls In Singapore That Your Teochew Or Hokkien Mother Will Love
For more old-school eats, check out our guides to porridge stalls in Singapore, as well as braised duck rice stalls in Singapore.
10 Porridge Stalls In Singapore For HK-Style Congee, Congee Hot Pot And More
The post 16 Traditional Bakeries In Singapore For Old-School Banana Pie, Orh Nee Tarts And More appeared first on EatBook.sg – New Singapore Restaurant and Street Food Ideas & Recommendations.