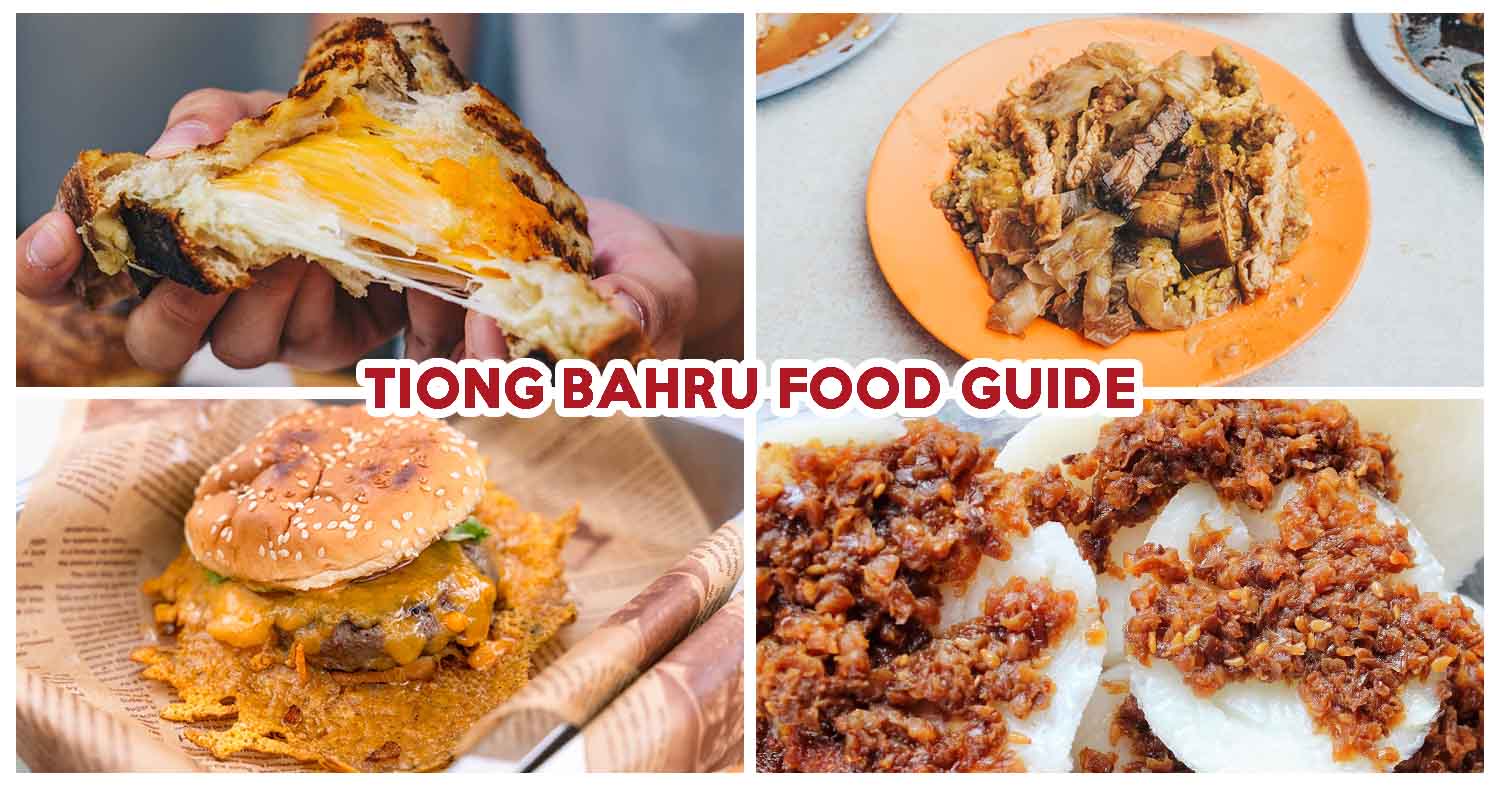 ---
Tiong Bahru food
---
From its vinyl shops to indie boutiques, Tiong Bahru is a treasure trove for hipsters, and a favourite haunt for local artists and creatives alike. By now, famous cafés like Tiong Bahru Bakery, Plain Vanilla, and Forty Hands have made a name for themselves in the famous Tiong Bahru district.
As one of Singapore's oldest neighbourhood, Tiong Bahru holds more than just your pretty café nosh. Today, we bring you through 15 Tiong Bahru food gems in this famous district.
---
1. Tow Kwar Pop
---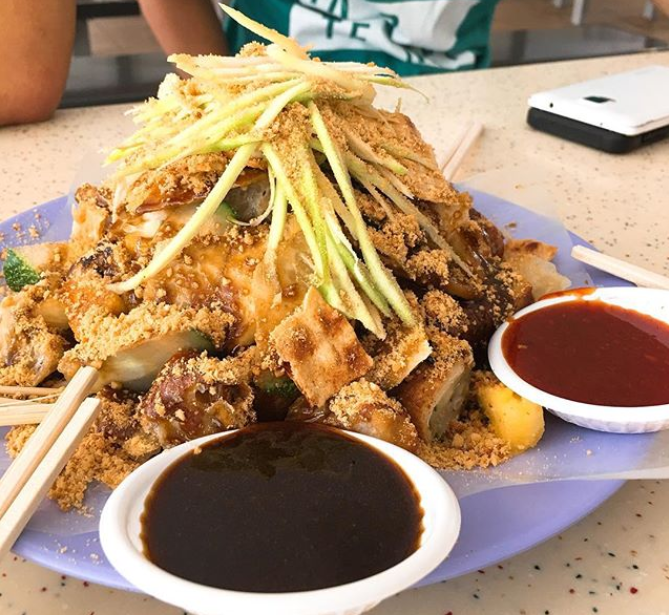 Image credit: @chflorence
Meticulously grilled to crisp perfection, Tiong Bahru Market's Tow Kwar Pop is a Singapore-style rojak that is unique in its own right.
This crispy stuffed tau pok is hand grilled over charcoal, and tossed with fish crackers and a generous mix of fresh apples, shredded papaya, and thinly sliced turnips. Paired with an intense and addictive shrimp paste, this dish is served with crunchy bean sprouts and sliced cucumber. You can get a small set of Tow Kwar Pop ($3), or go for the full Rojak set ($4/$5) to get the best taste of this dangerously addictive street snack.
Address: 30 Seng Poh Road, #02-06, Tiong Bahru Market, Singapore 168898
Opening hours: Tue-Sun 9:30am to 5:30pm
---
2. Hwa Yuen Porridge
---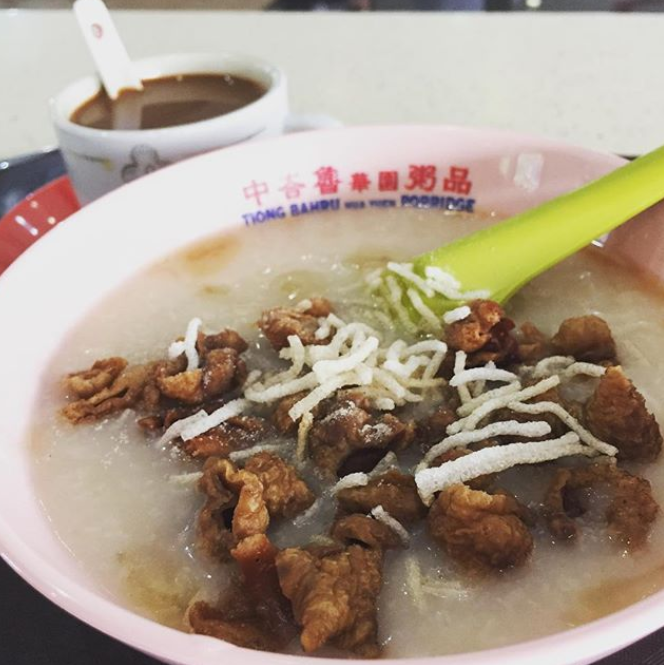 Image credit: @reginayyc
This Mixed Pig Intestine Porridge ($4) from Hwa Yuen Porridge is to die for. The porridge is cooked down to a delightful and savoury consistency, much like Crystal Jade's famous century egg porridge.
We also recommend the Deep Fried Pig Intestine Porridge ($5/$7) that gives a tantalising crunch against the smooth congee. It is definitely worth the calories.
Address: 30 Seng Poh Road, #02-74, Tiong Bahru Market, Singapore 168898
Opening hours: Mon-Sun 9am to 8pm
---
3. Leung Sang Hong Kong Pastries
---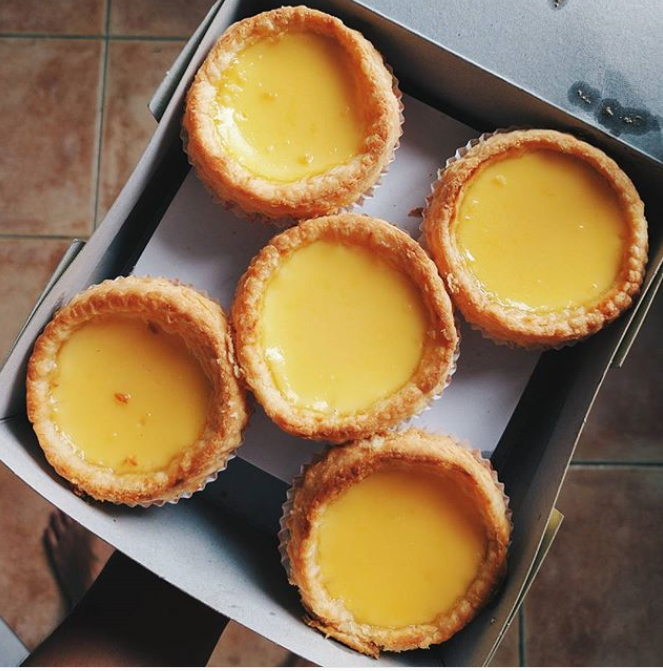 Image credit: @brianhe
There is nothing more classic than the Egg Tarts ($1.40) at Leung San Hong Pastries.
At this old-school confectionery, you can choose between their famous Hong Kong-style egg tart, and its Western counterpart. The former has an amazing buttery flaky pastry encasing a molten yellow custard, while the Western-style egg tart comes in a harder, sturdier shell.
There are also a wide variety of pastries baked in-house, including the Mushroom Chicken Pie ($1.40), Polo Buns ($1.40), and Roasted Chicken Pastries ($1.40).
Read our guide to traditional egg tarts in Singapore.
Address: 18 Jalan Membina, #01-06, Singapore 164018
Opening hours: Daily 7:30am to 7:30pm
Tel: 6271 6056
14 Best Egg Tarts In Singapore, Including Famous Hong Kong And Heritage Brands
---
4. Min Nan Prawn Mee
---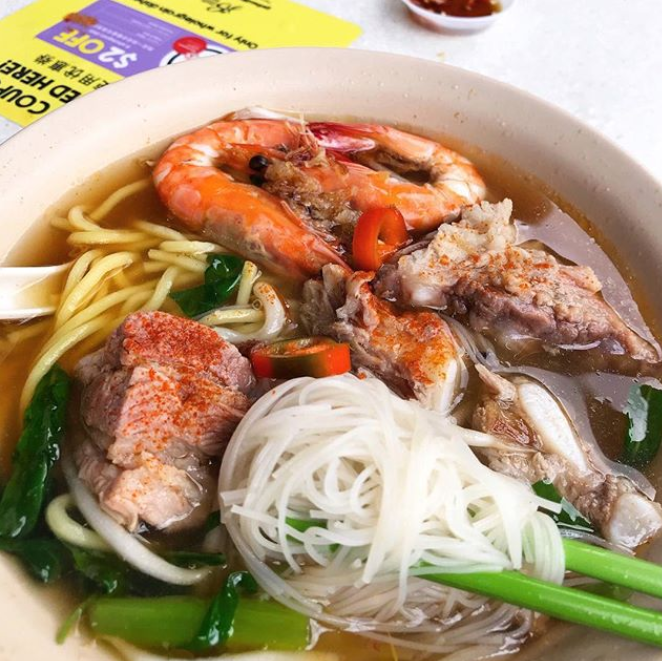 Image credit: @v.jzx
If you are a frequent customer of Tiong Bahru Market, Min Nan Prawn Mee should be no stranger to you. Sporting a routinely long queue, this stall has been a strong favourite amongst locals. Opt for the Pork Rib Prawn Noodle (from $5) to get a heap of prawns with perfectly cooked pork ribs that are spot-on tender and meaty. For this dish, expect a light-tasting broth with notes of prawn, pork ribs and spices.
Check out our guide to the best prawn mee in Singapore.
Address: 30 Seng Poh Road, #02-31, Tiong Bahru Market, Singapore 168898
Opening hours: Mon-Sun 9am to 8pm
20 Prawn Mee And Seafood Soup Stalls In Singapore For XXL Hae Mee, Lobster Noodles And More
---
5. Chuan Kee Seafood
---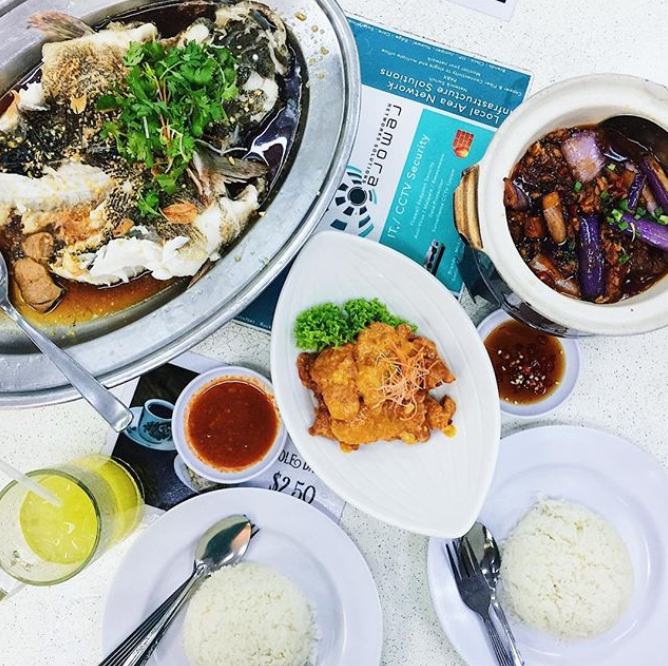 Image credit: @jingyg
Chuan Kee Seafood boasts one of the best zi char in Tiong Bahru, where their drunken prawns, venison meat, and live seafood are definitely a cut above your average zi char stall.
Some of their customers' go-to dishes are the Coffee Pork Ribs ($12), and South Milk Fried Pork ($12). For those with a lighter palate, their Si Fang Tofu ($12) is a hot favourite to complement the strong flavours.
Address: 1091A Lower Delta Road, Singapore 169207
Opening hours: Daily 12pm to 10:30pm
Tel: 9878 9924
---
6. Jian Bo Shui Kueh
---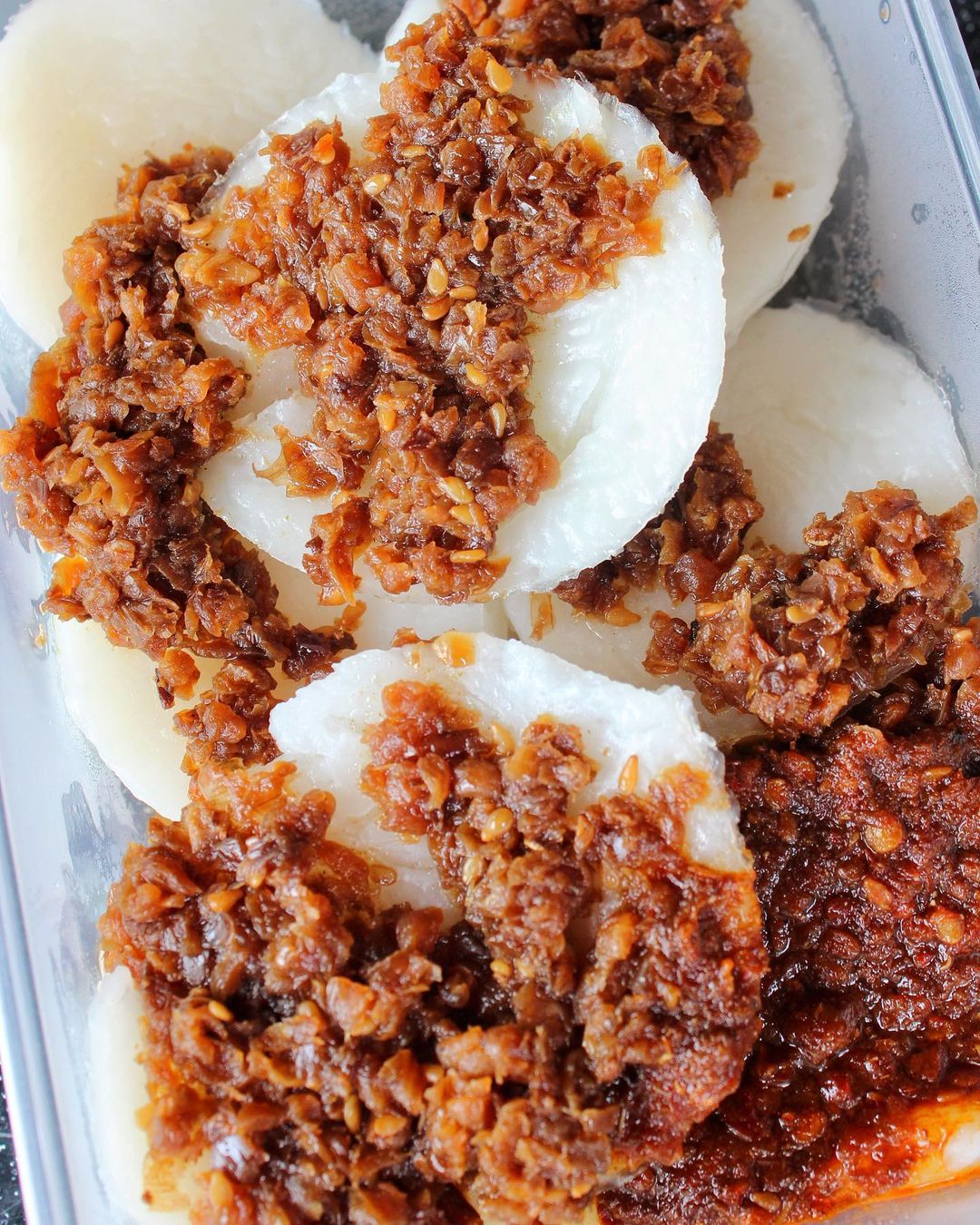 Image credit: @thisisklifferd
With over 50 years of history, Jian Bo Shui Kueh is one of the most renowned chwee kueh stalls in Singapore. The couple that runs the stall wake up at 6am daily to cook and prepare both the chilli and chye poh mix, all to top the freshly steamed kueh. Prices start at $2.80 for five. They also sell chee cheong fun, and steamed yam cake too.
Address: 30 Seng Poh Road, #02-05, Tiong Bahru Market, Singapore 168898
Opening hours: Daily 6:30am to 9pm
Website
---
7. Skirt & Dirt
---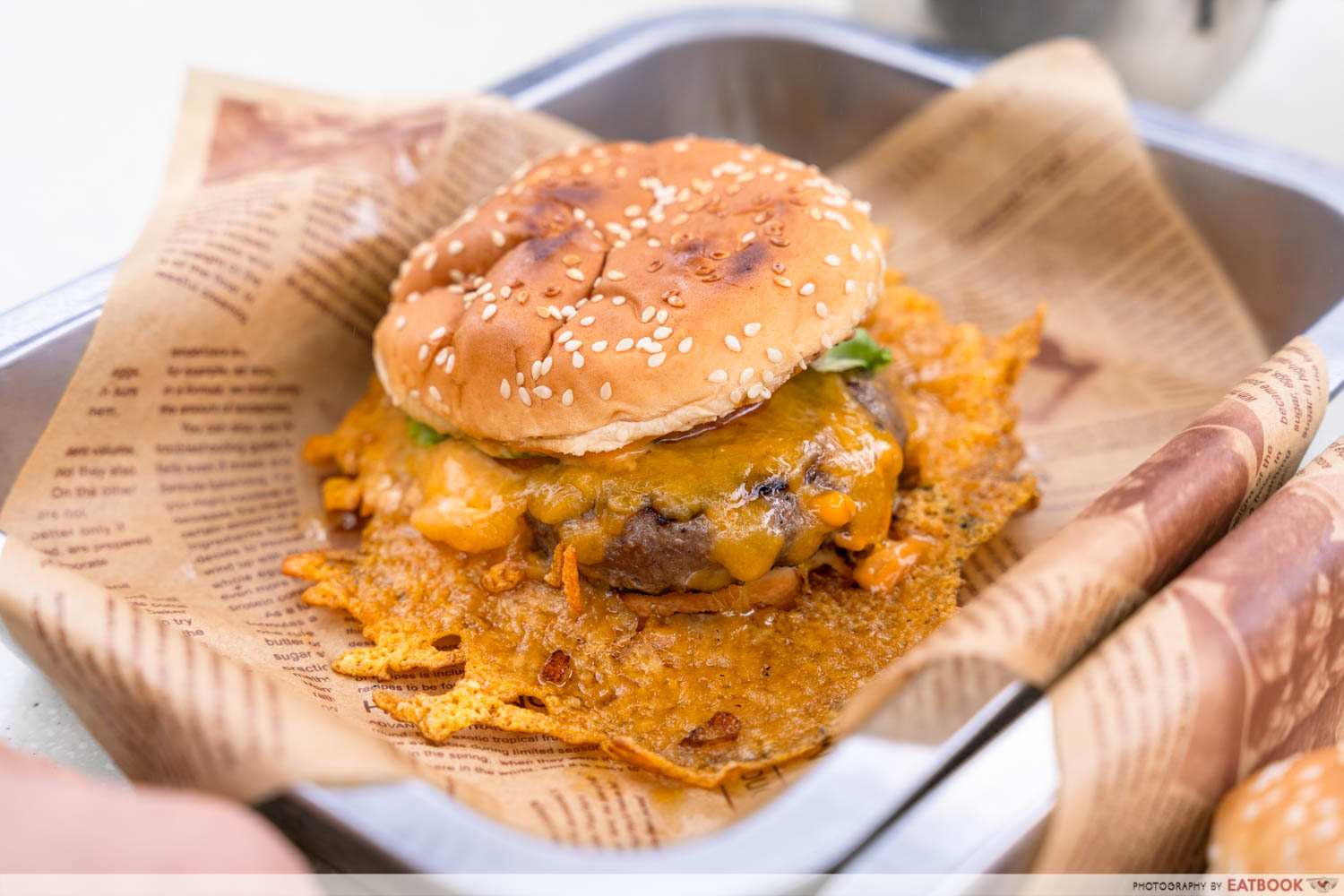 Skirt & Dirt rides on the wave of gourmet burgers in hawker centres. The stall's speciality is one-of-a-kind, though, as they sell Cheese Skirt Burger ($6.80), where a juicy beef patty meets a crispy cheddar cheese skirt.
Apart from the burger, carb up with their Cheese Dirt Fries ($4), which sees the same cheese skirt heaped on top of fries, finished with bacon, jalapenos and relish.
Read our Skirt & Dirt review.
Address: 30 Seng Poh Road, #02-66, Singapore 168898
Opening hours: Tue-Sun 11am to 7:30pm
Tel: 8666 0123
Skirt & Dirt Review: Unique Cheese Skirt Burger Stall At Tiong Bahru Market
---
8. TIANN'S
---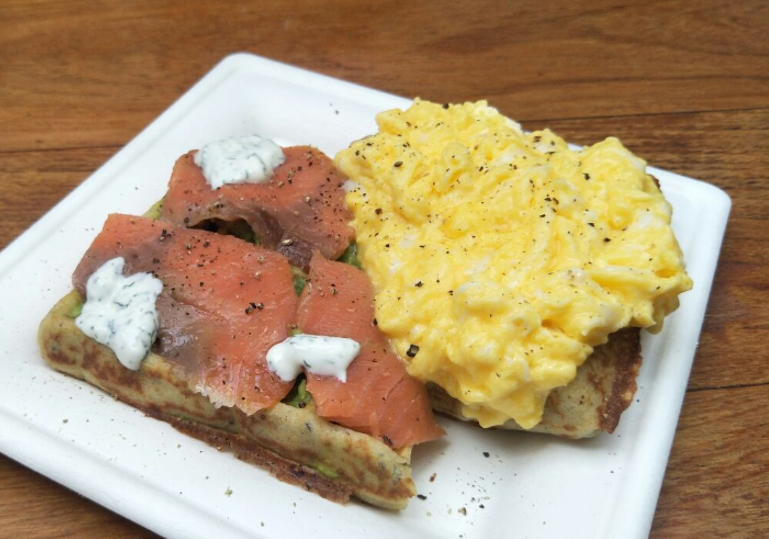 Image credit: @thefudgybrownie
TIANN'S offers a specially curated menu for the health-conscious, providing gluten-free, sugar-free, and keto diet-friendly food options. Order their signature waffles if you don't know where to start. The TIANN'S Waffles are priced from $19, and come with two toppings. You can choose from smoked trout, fresh mozzarella, scrambled eggs, maple syrup and butter.
Apart from the above, they have all-day breakfast that you can build on, as well as healthy mains that span different cuisines. These include Grandma's Bibimbap ($19++), which you can top-up $2 to make paleo, and TIANN'S KFC (from $24++), the cafe's healthier take on Korean fried chicken with housemade gochujang, and served with rice cakes.
Address: 71 Seng Poh Road, Singapore 16007
Opening hours: Tue-Sun 8am to 3pm
Tel: 6222 1369
Website
---
9. Flock Cafe
---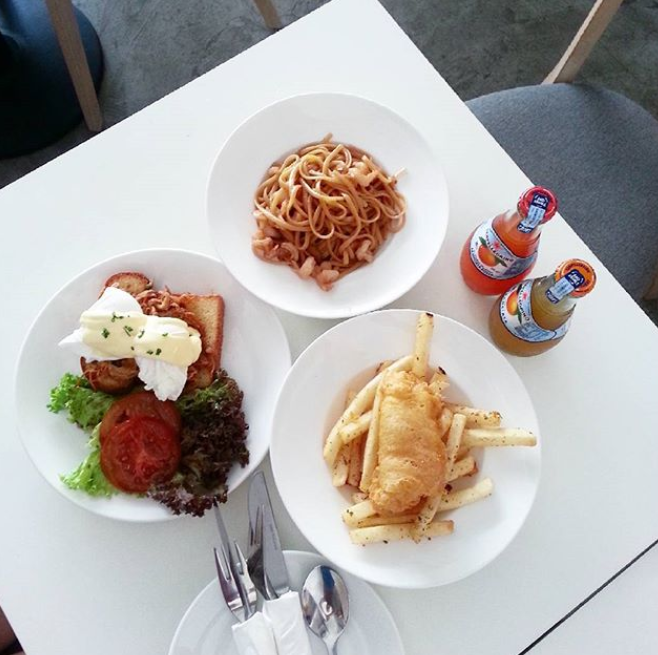 Image credit: @viv.lim
A family-run café nestled in a quiet enclave in Tiong Bahru, Flock Cafe provides a comfy space to relax and catch up with your friends. Run by a family of four siblings, the food is not over-the-top fancy. Rather, expect simple, no-frills humble brunch sets consisting of classics such as Big Breakfast ($19.90) and Pancakes and Berries ($12.90). This place is perfect to get away from the crowd and chill in a laid-back, unpretentious environment.
Address: 78 Moh Guan Terrace, #01-25, Tiong Bahru Estate, Singapore 162078
Opening hours: Mon-Sun 8am to 9:30pm
Tel: 6536 3938
Website
---
10. Tiong Bahru Galicier Pastry
---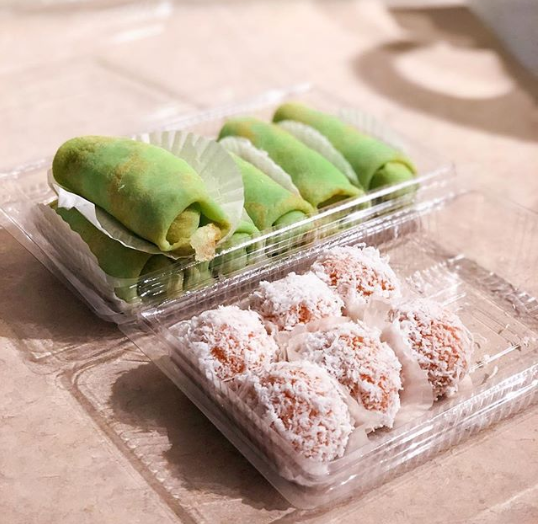 Image credit: @fartingpizzza
Tiong Bahru Galicier Pastry serves some of the freshest nonya kueh and pastries that a bakery has to offer. I popped by the stall and got a mix of Ondeh Ondeh ($0.60), Kueh Dar-Dar ($0.80) and Egg Tarts ($0.90)─just a few out of their huge array of old-fashioned kueh.
One of the stall's bestsellers, the Kueh Dar-Dar definitely doesn't disappoint. It's thin, fragrant pandan-flavoured crepe rolled tightly with freshly grated coconut. Bite into it and you get a mouthful of freshness, punctuated with just the right amount of gula melaka syrup for a well-balanced treat. The sweet potato Ondeh Ondeh was also an impressive counterpart, with just the right skin-to-gula melaka ratio.
Address: Blk 55 Tiong Bahru Road, #01-39, Singapore 160055
Opening hours: Tue 10:30am to 7:30pm, Wed-Sun 10am to 8:30pm
---
11. Loo's Hainanese Curry Rice
---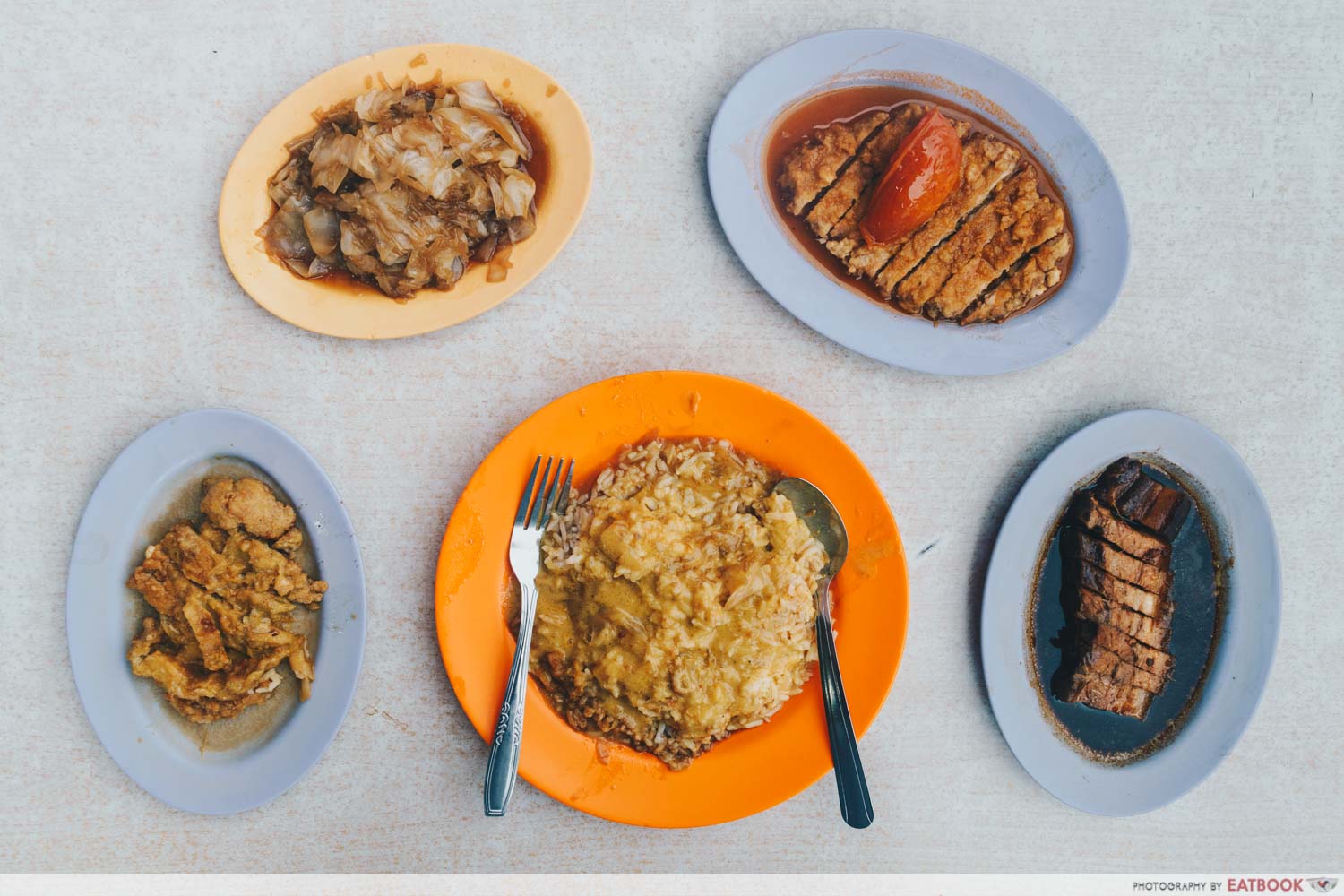 70-odd years of making homely plates of curry rice for the masses is what gives Loo's Hainanese Curry Rice its cred. The stall draws long queues in the Tiong Bahru 'hood for their curry-drenched rice, which starts at $0.50, beckoning to be dressed up with ingredients such as pork chop, pork belly, chap chye, and more, all from $2.
Read our Loo's Hainanese Curry Rice review.
Address: 71 Seng Poh Road, #01-49, Singapore 160071
Opening hours: Fri-Wed 8am to 2:45pm
Tel: 6225 3762
---
12. Por Kee Eating House
---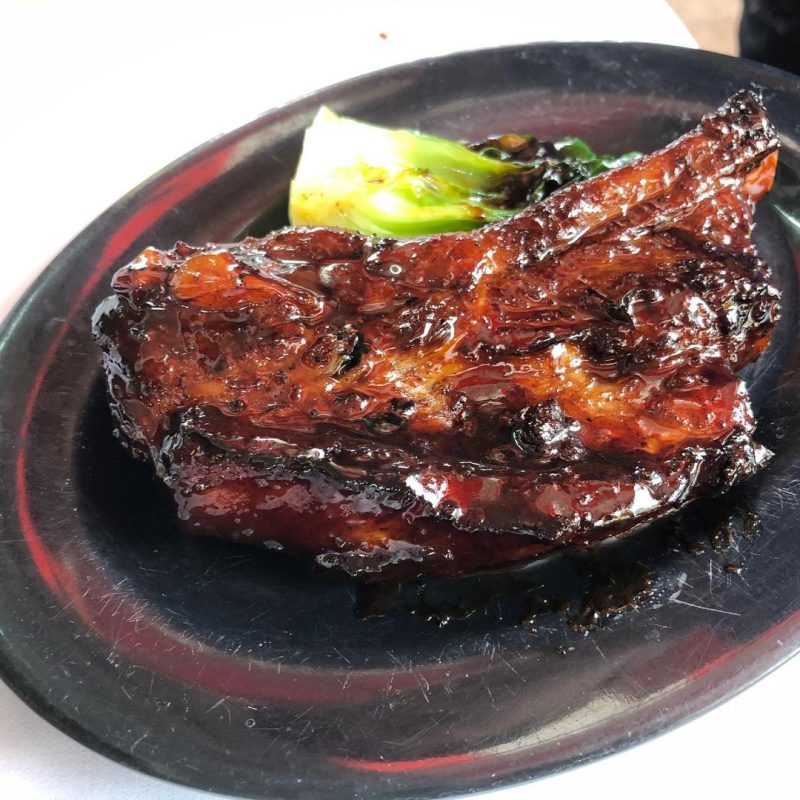 Image credit: @itsurou
Feel transported to the outdoor zi char eateries in Johor Bahru at Por Kee Eating House, an old school eatery that has been around since 1996. Some tout the eatery to have the best zi char fare in Singapore, and loyal customers keep the place packed all through the week.
Specials you can't miss are their Crispy Chicken (from $18++ for half), cooked till the skin is crackling, as well as their Champagne Long Ribs (from $11 per piece), generously sized with a sticky, finger-lickin' glaze.
Address: 69 Seng Poh Lane, #01-02, Singapore 160069
Opening hours: Tue-Sun 11am to 2:30pm, 5pm to 11pm
Tel: 6221 0582
---
13. Old Tiong Bahru Bak Kut Teh
---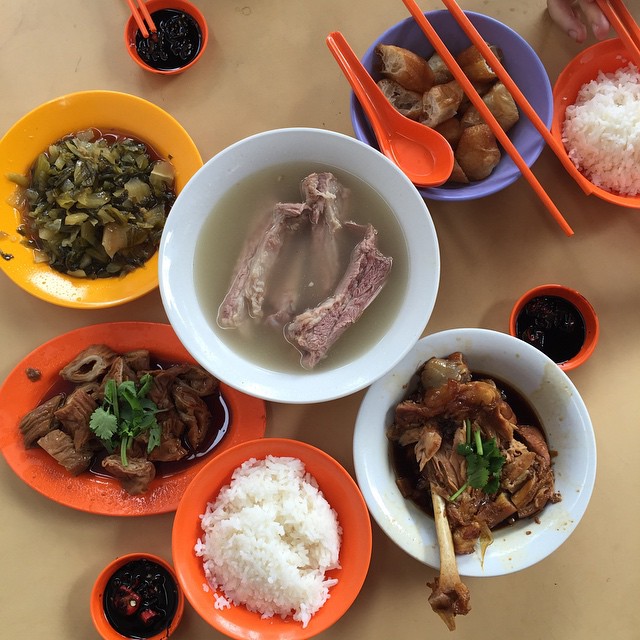 Image credit: @hibyelovez
Just across the sprawl of Tiong Bahru Market is Old Tiong Bahru Bak Kut Teh, which sells Teochew-style BKT. Their clear, peppery broth is served with a generous amount of ribs, and you can add on to your meal with servings of youtiao, braised bittergourd, and other sides. Do note that prices here can be a touch steep, with a bowl of BKT setting you back $9.
Read our guide for more bak kut teh options in Singapore.
Address: 58 Seng Poh Road, Singapore 160058
Opening hours: Tue-Sun 7am to 9pm
Tel: 6233 3075
12 Bak Kut Teh in Singapore To Try, Including Dry Klang BKT, 80-Year-Old Hokkien BKT And More
---
14. Starter Lab
---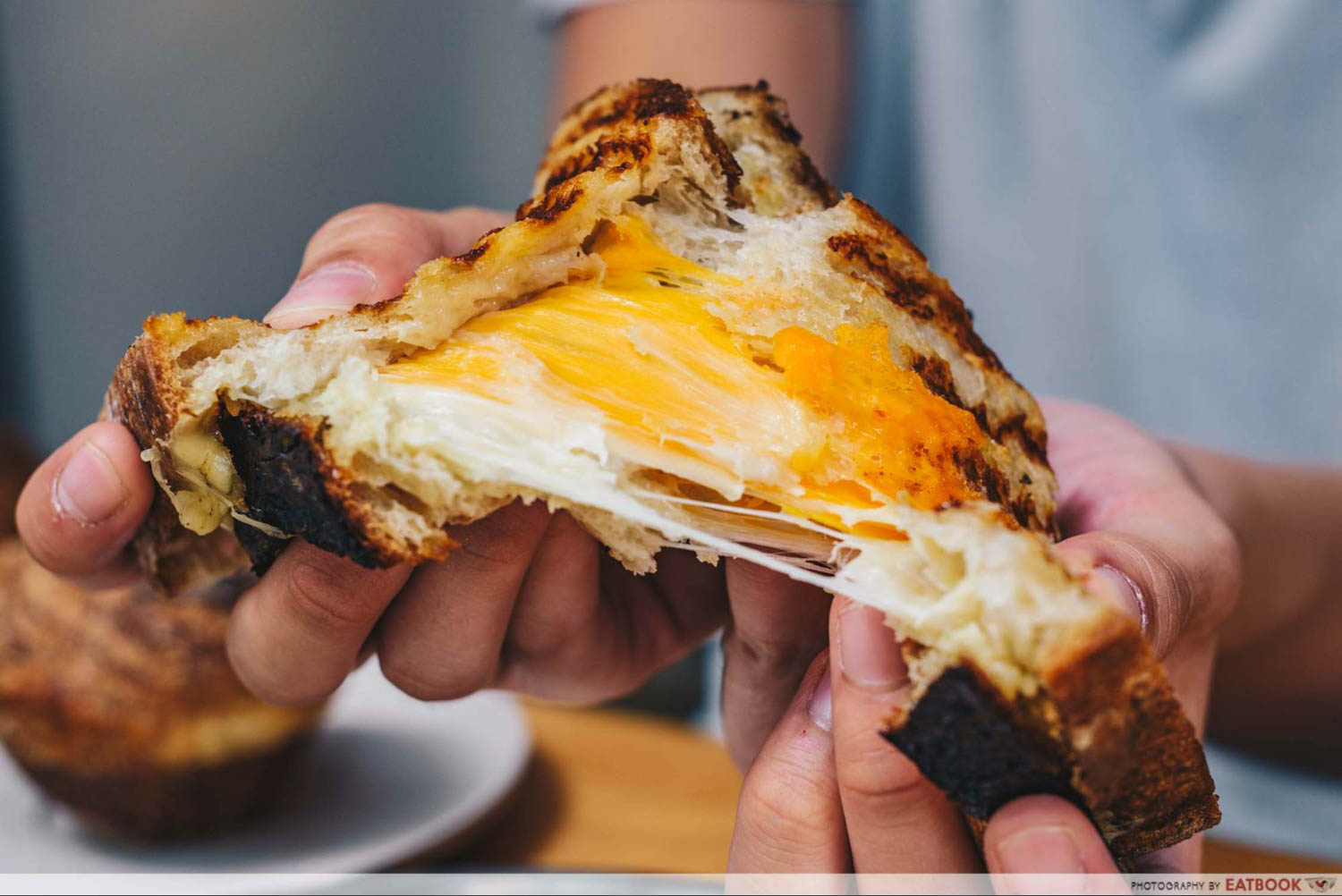 Standing out from the slew of typical cafes in Tiong Bahru is Starter Lab, a famous sourdough-focused bakery that hails from Bali. Their move to Singapore was met with much excitement, as their store would not only sell loaves, but also various bakes and dine-in treats made with freshly-baked bread.
Their Mascarpone, Walnut & Honey Toast is one of the most popular items. Priced at $14, you get toast slices slathered with mascarpone cheese, and drizzled with honey. Otherwise, try the 3 Cheese ($19), a grilled cheese sandwich stuffed with three different types of cheese.
Address: 721 Havelock Road, Singapore 169645
Opening hours: Thurs-Tue 8:30am to 5pm
Tel: 9839 0408
Website
---
15. Tiong Bahru Pau & Snacks
---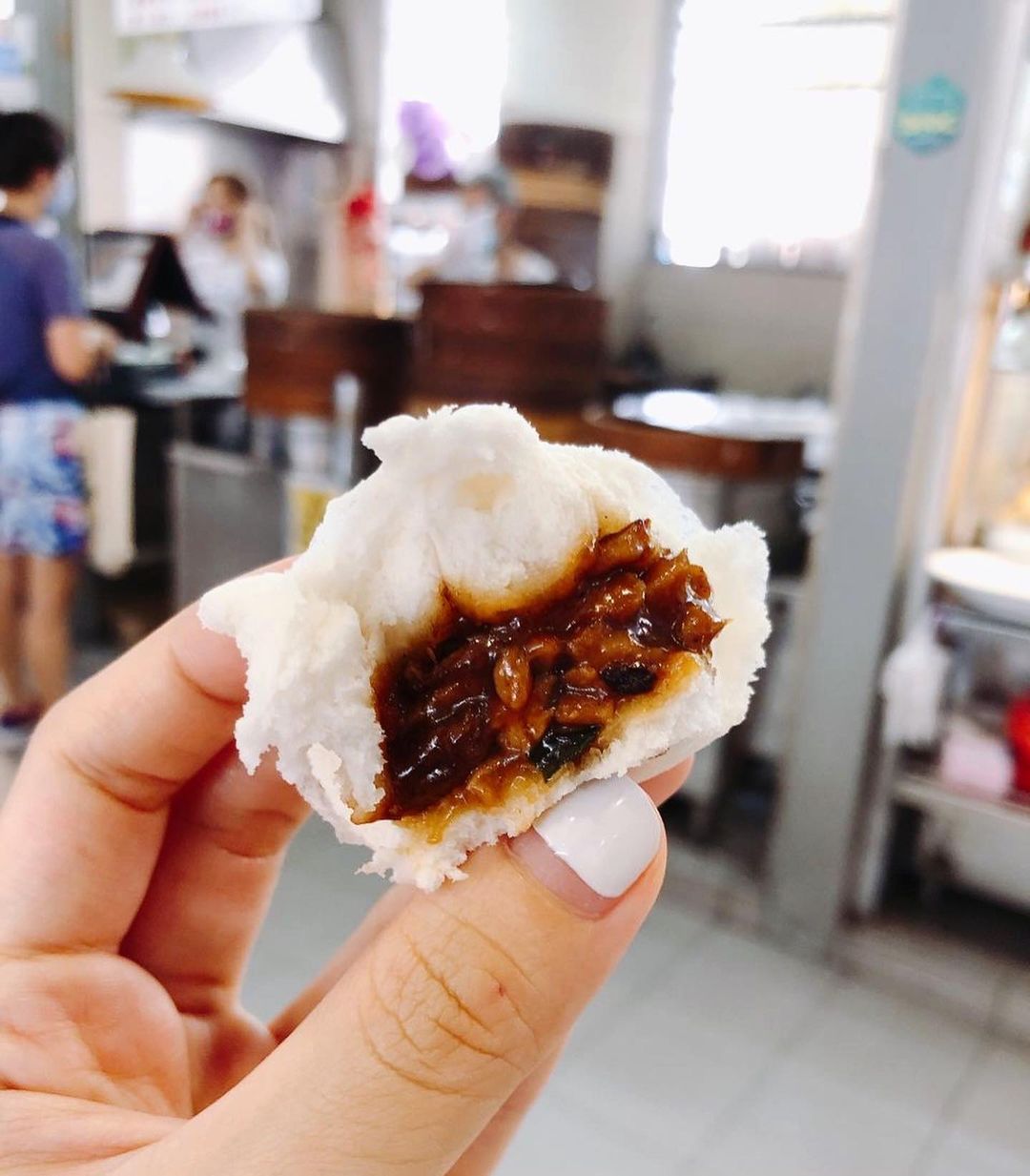 Image credit: @iamfoodjane
Tiong Bahru Pau & Snacks has been a staple breakfast option for residents since 1969. The stall makes all their bao and dim sum by hand, ensuring quality and authenticity.
Their pint-sized Char Siew Bao ($1.20) is a big favourite. Though small, these bao pack tender, sweet, and smoky char siew pieces that will lead you to pack away three in one sitting, if you're not careful. Also a must-try is their Siew Mai ($0.80), which is also handmade, with a well-seasoned chicken filling that makes it discernibly tastier than the factory-made options we often find in coffee shops.
---
What to eat in Tiong Bahru
---
Take the East-West line down to these Tiong Bahru food places, and take a walk down memory lane on the heritage trails while you're at it!
Feature image adapted from: @kissingpanda, @bigmamakorean, @tiannsbakery and @thegrumpycavemansg
This article was originally written on 18 December 2018.
The post 15 Tiong Bahru Food Gems That Are Not Your Usual Café Haunts appeared first on EatBook.sg – New Singapore Restaurant and Street Food Ideas & Recommendations.