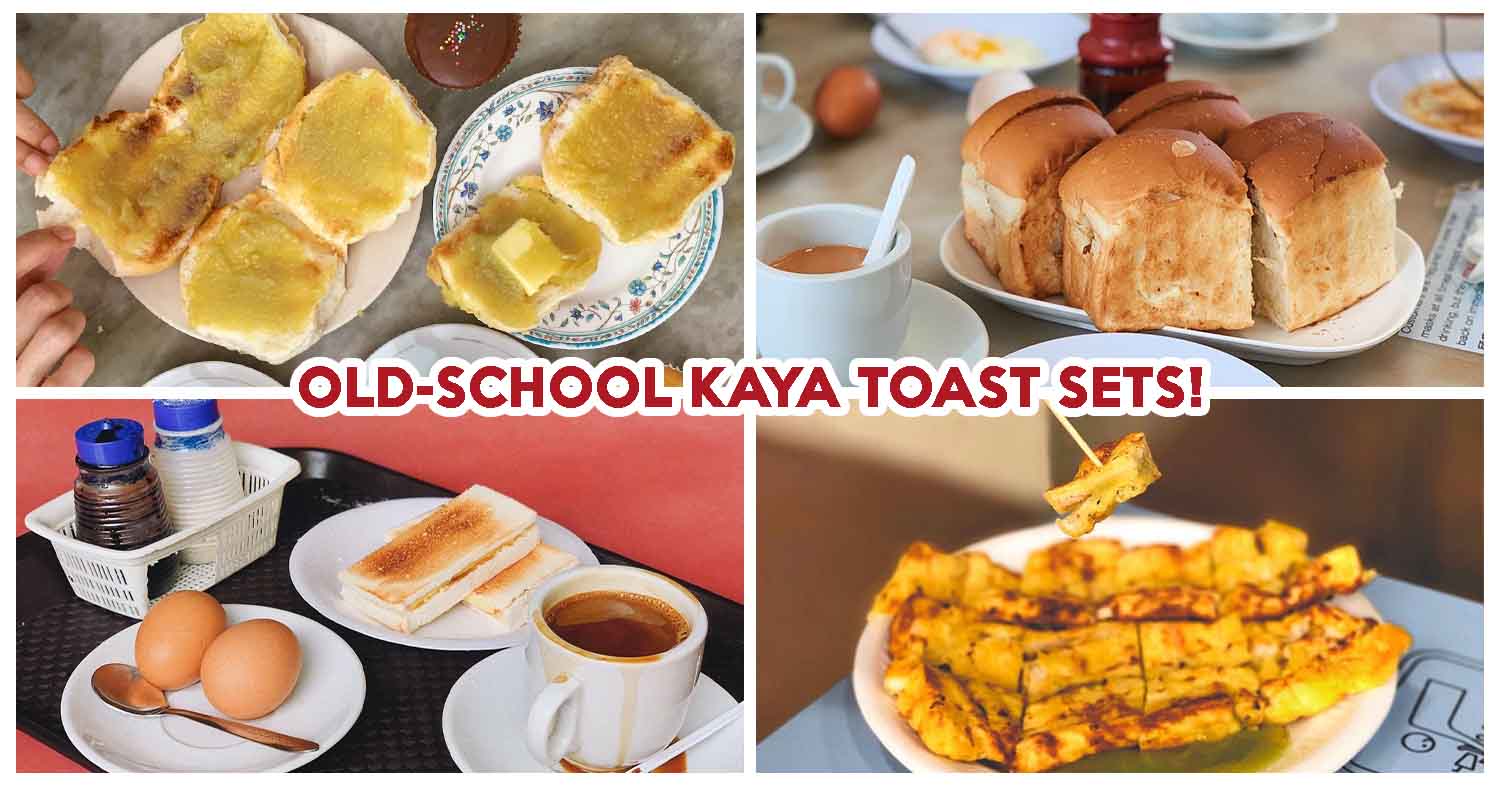 ---
Old-school kaya toast in Singapore
---
It only takes three simple ingredients to make kaya: coconut milk, eggs and sugar. The Hainanese make theirs with caramelised or brown sugar to give it that rich orangey-brown hue, while Peranakans add pandan juice for a sweet fragrance akin to vanilla. Either way, paired with a cup of kopi and soft boiled eggs, this kaya toast makes a breakfast that is hard to resist. 
This coming weekend, swap out your ang moh brunch fare for homely breakfast at any of these stalls that make some of the most authentic kaya toasts in Singapore.
---
1. Ah Seng (Hai Nam) Coffee
---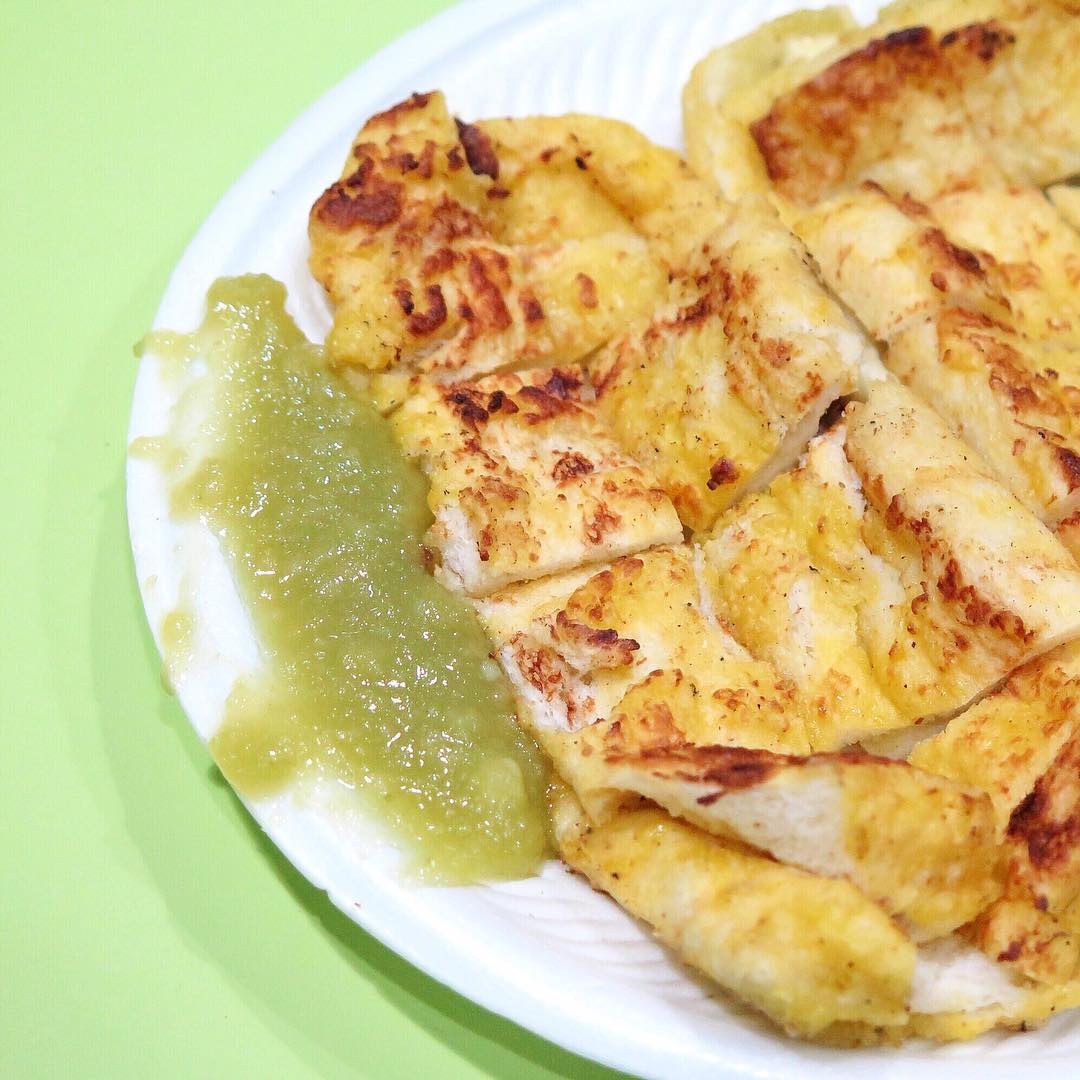 Image credit: @cweizhi
When you are at Ah Seng (Hai Nam) Coffee, skip the usual kaya toast and go for French Toast ($3.50) instead. A thin layer of kaya and butter is spread between two slices of eggy bread and toasted over charcoal, and the end result resembles a crispy omelette. This light treat is topped with extra kaya on the side for dipping!
Address: 7 Maxwell Road, #02-95, Amoy Street Food Centre, Singapore 069111
Opening hours: Mon-Sat 5:30am to 3pm
Tel: 9710 2907
---
2. Keng Wah Sung
---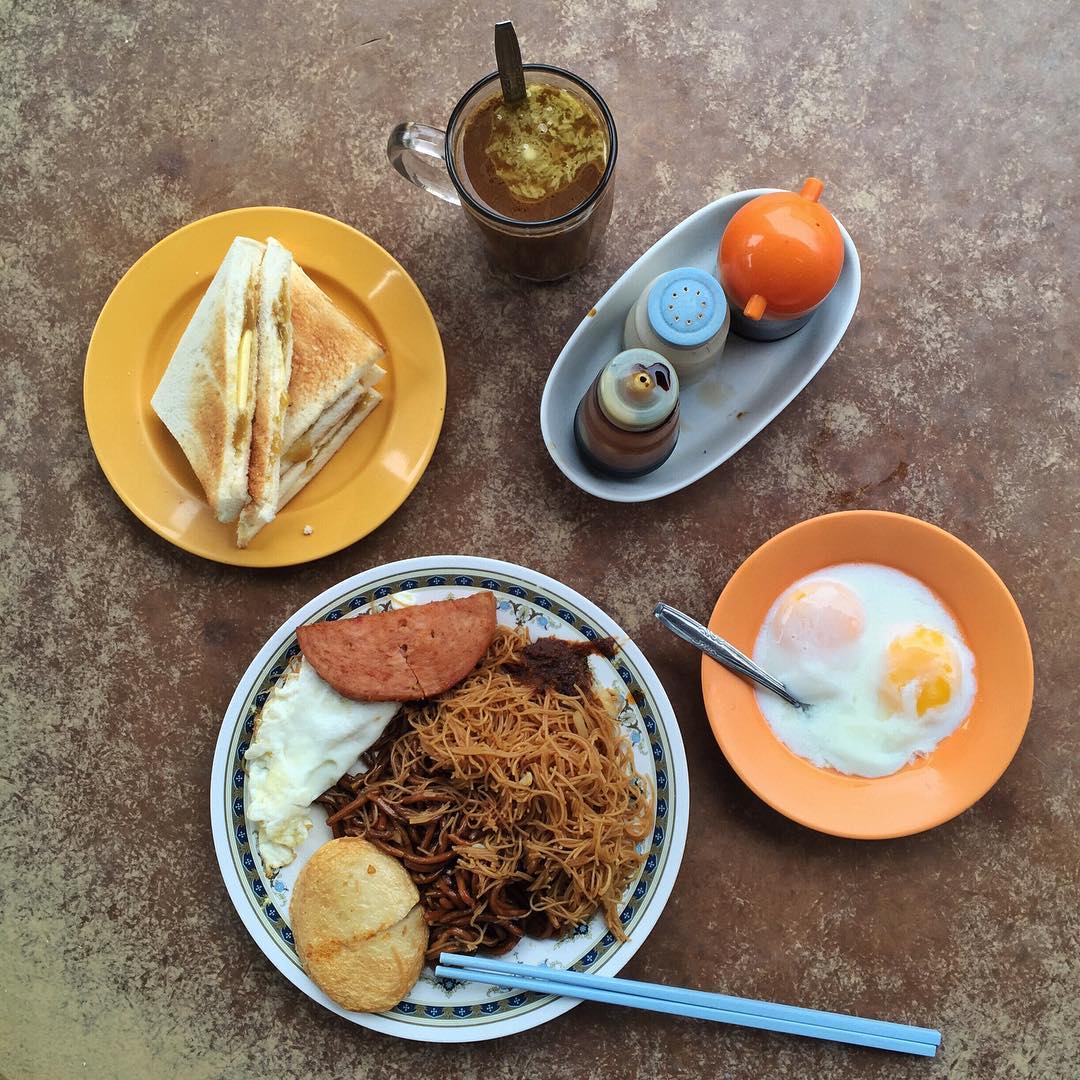 Image credit: @eileenongxt
Keng Wah Sung is probably one of the oldest coffee shops in Singapore with over 70 years of history. and its location makes for a great spot to spend a breezy morning. Get their Breakfast Set ($3.60), which features their homemade kaya that has a sweet hint of caramelised sugar on slices of crisp toast. The set comes with eggs and a drink too. On the topic of their kaya, here's the best part: it's available in takeaway tubs!  
Address: 783 Geylang Road, Singapore 389672
Opening hours: Mon-Sat 5:30pm to 11pm
Tel: 6744 3784
---
3. Heap Seng Leong
---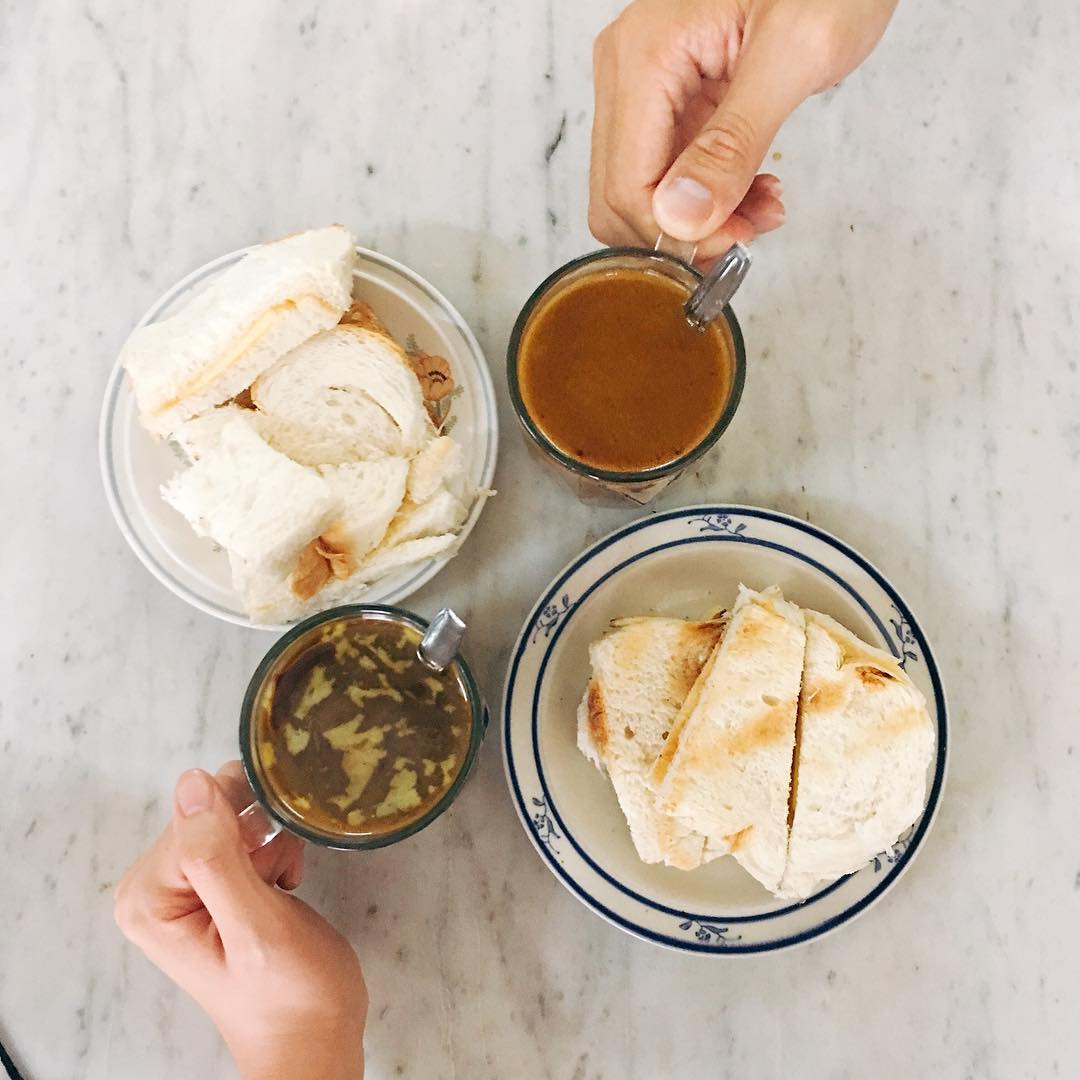 Image credit: @rachelkalexa
Walk into Heap Seng Leong and you'll be transported back to the time kopi was brewed using socks and served by kopi boys in PJs. For $2.40, we got kaya toast with a cup of kopi gu yok. The latter is coffee that they slip butter in for a smoother taste. This is where I'd chill with my grandparents on a Sunday afternoon.
Address: Blk 10 North Bridge Road, #01-5109, Singapore 190010
Opening hours: Daily 5am to 6pm
Tel: 6292 2368
---
4. Chin Mee Chin Confectionery
---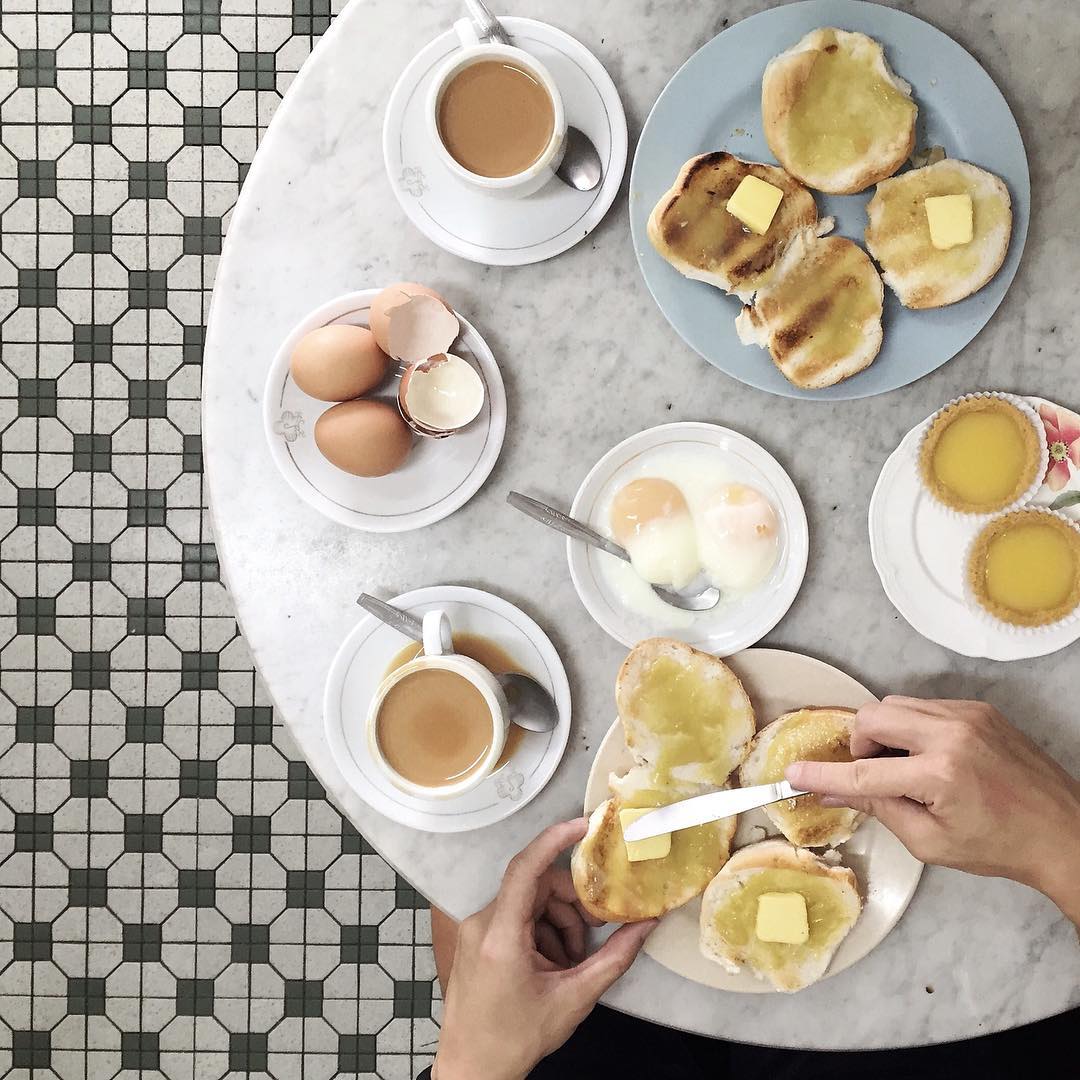 Image credit: @darylogy
Chin Mee Confectionery's closure two years ago left many Easties heartbroken that their favourite old school hawker stall was shuttered for good. This year, they are making a comeback though, at their OG location, though the exact date of their return is not yet confirmed. Nonetheless, we look forward to being reunited with their Kaya Bun ($1), a take on kaya toast with Nyonya kaya slathered on pillowy buns.
Address: 204 East Coast Road, Singapore 428903
Opening hours: TBD
---
5. Tong Ah Eating House

---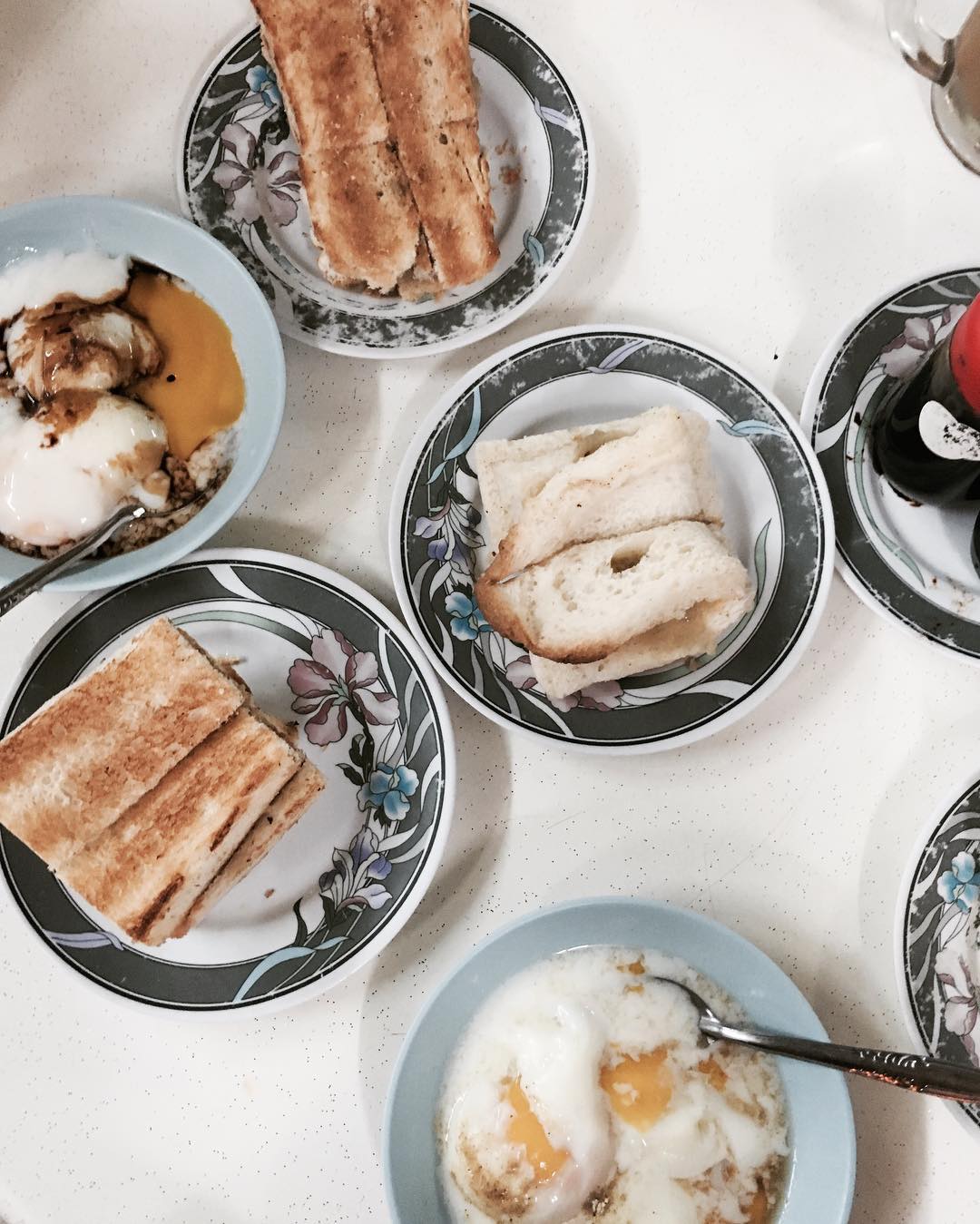 Image credit: @kexinbob
For about 75 years, Tong Ah Eating House was located at the iconic triangular spot along Keong Saik Road until they shifted to their current location three years ago. The taste of their homemade Hainanese kaya remains the same: rich, smooth, with a strong eggy flavour. Our favourite is their Steamed Bread with Kaya ($1.80) that's warm and fluffy, oozing with melted butter and kaya.
Address: 35 Keong Saik Road, Singapore 089142
Opening hours: Daily 7am to 10pm
Tel: 6223 5083
---
6. YY Kafei Dian
---

Image credit: @zaynmak
YY Kafei Dian is a hidden gem that serves no-frills authentic Hainanese fare at reasonable prices. A Breakfast Set ($5.40) here includes pillowy soft buns smeared generously with butter and is toasted till crisp on the outside. The caramel-esque thick kaya sweetens up every bite. They also have housemade Sugar Doughnuts ($1 each) here that sell out very quick!
Address: 37 Beach Road, #01-01, Singapore 189678
Opening hours: Daily 7:30am to 10pm
Tel: 6336 8813
---
7. Coffee Break
---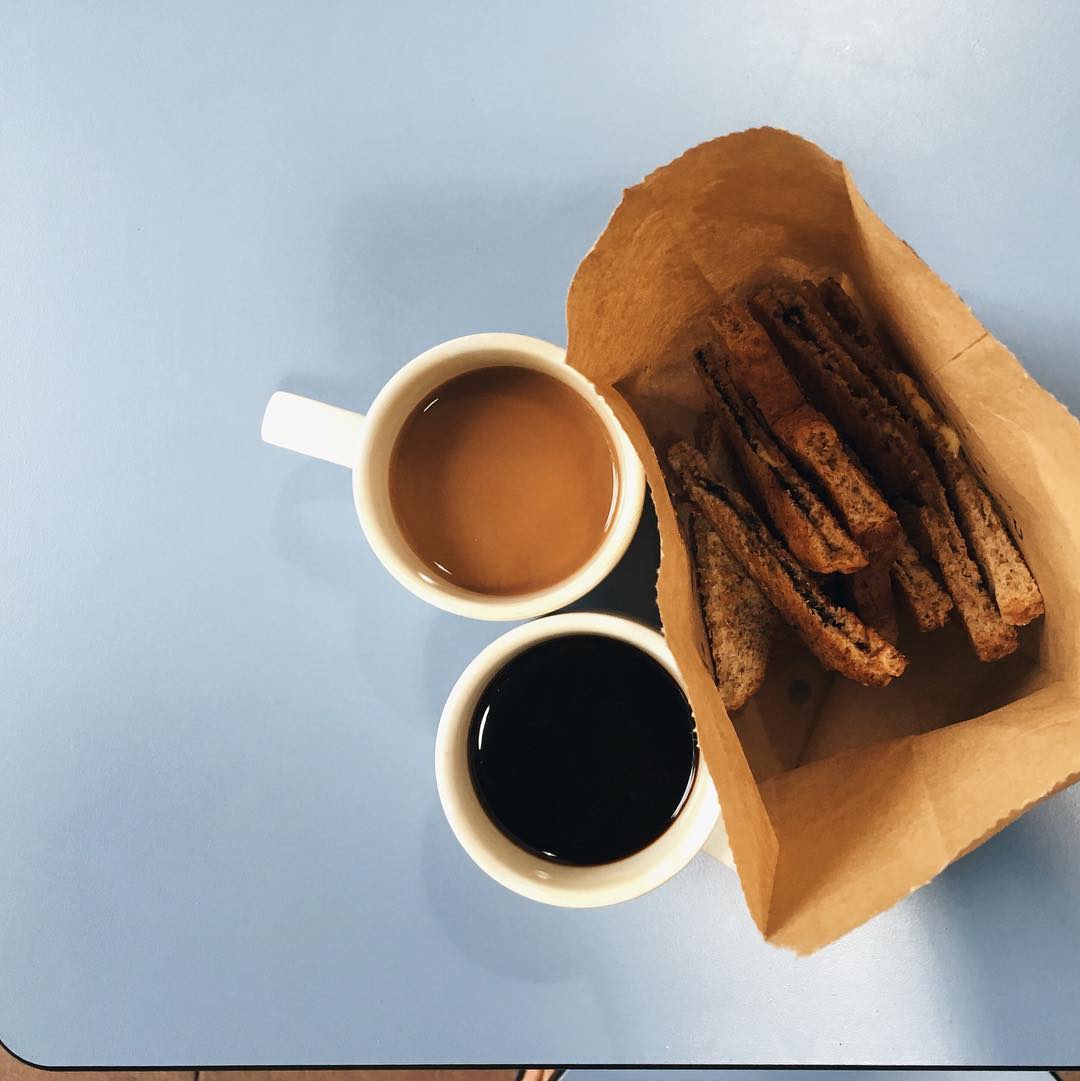 Image credit: @wonderlanne
Coffee Break takes the traditional out for a spin and creates spreads like matcha coconut, key lime, black sesame, and taro. They stay true to their roots when it comes to prepping kopi and toast, and are truly third-generation hawkerpreneurs at their best. Get a couple of crisp Wholemeal Toast (from $3) slices with your choice of spread and a cup of kopi to start your day!
Address: 7 Maxwell Road, #02-78, Amoy Street Food Centre, Singapore 069111
Opening hours: Mon-Fri 7:30am to 2:30pm
Tel: 8100 6218
---
8. Killiney Kopitiam
---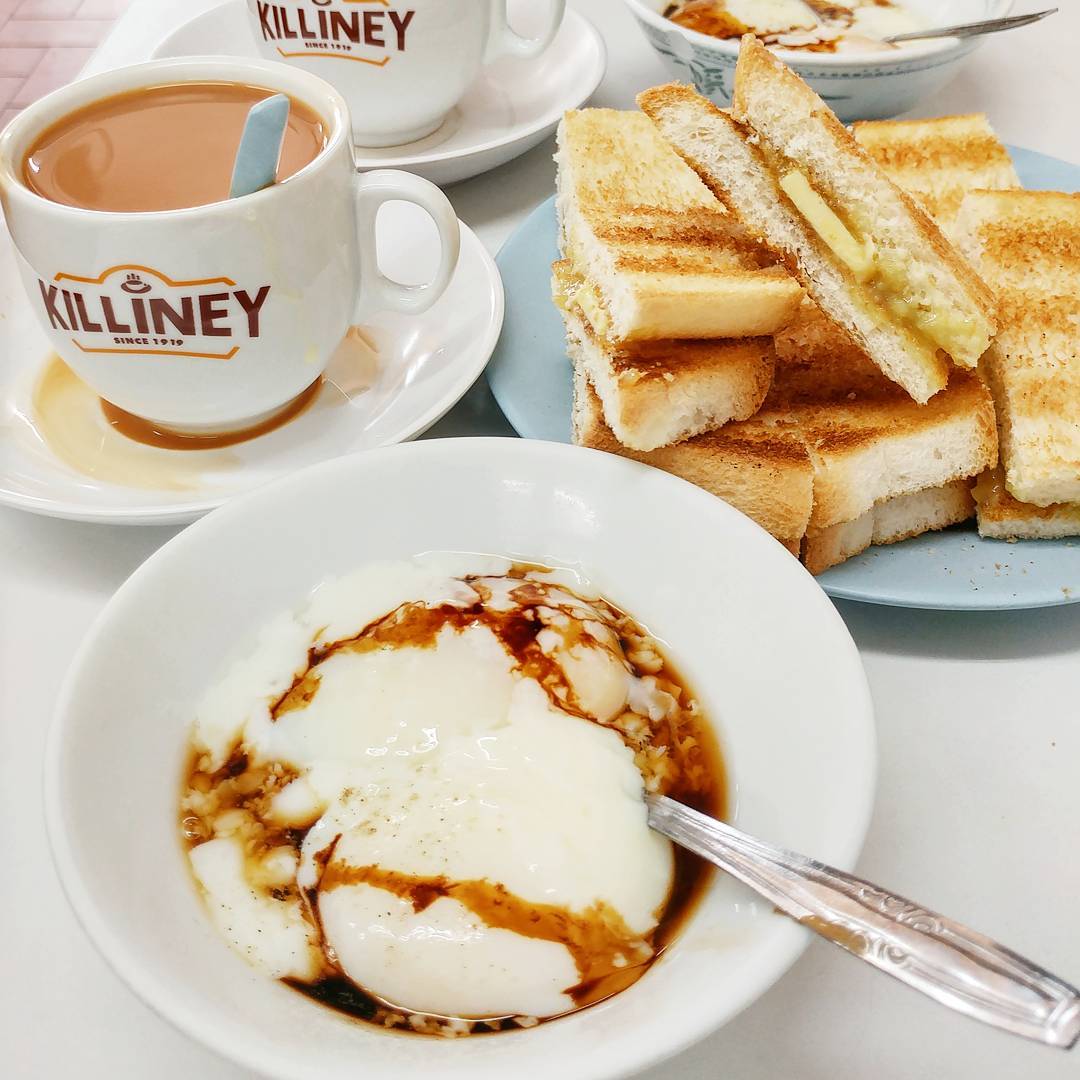 Image credit: @gudentanma
We are not talking about the Killiney franchise across Singapore or overseas, but the original Killiney Kopitiam along Killiney Road. Our favourite is a plate of French Toast ($2.40) that's lightly soaked in egg mixture and toasted to perfection. Their homemade kaya has a curd-like texture and is heavy on the coconut with a hint of pandan.
Address: 67 Killiney Road, Singapore 239525
Opening hours: Daily 6am to 8pm
Tel: 6734 3910 / 6734 9648
---
9. Toast Hut
---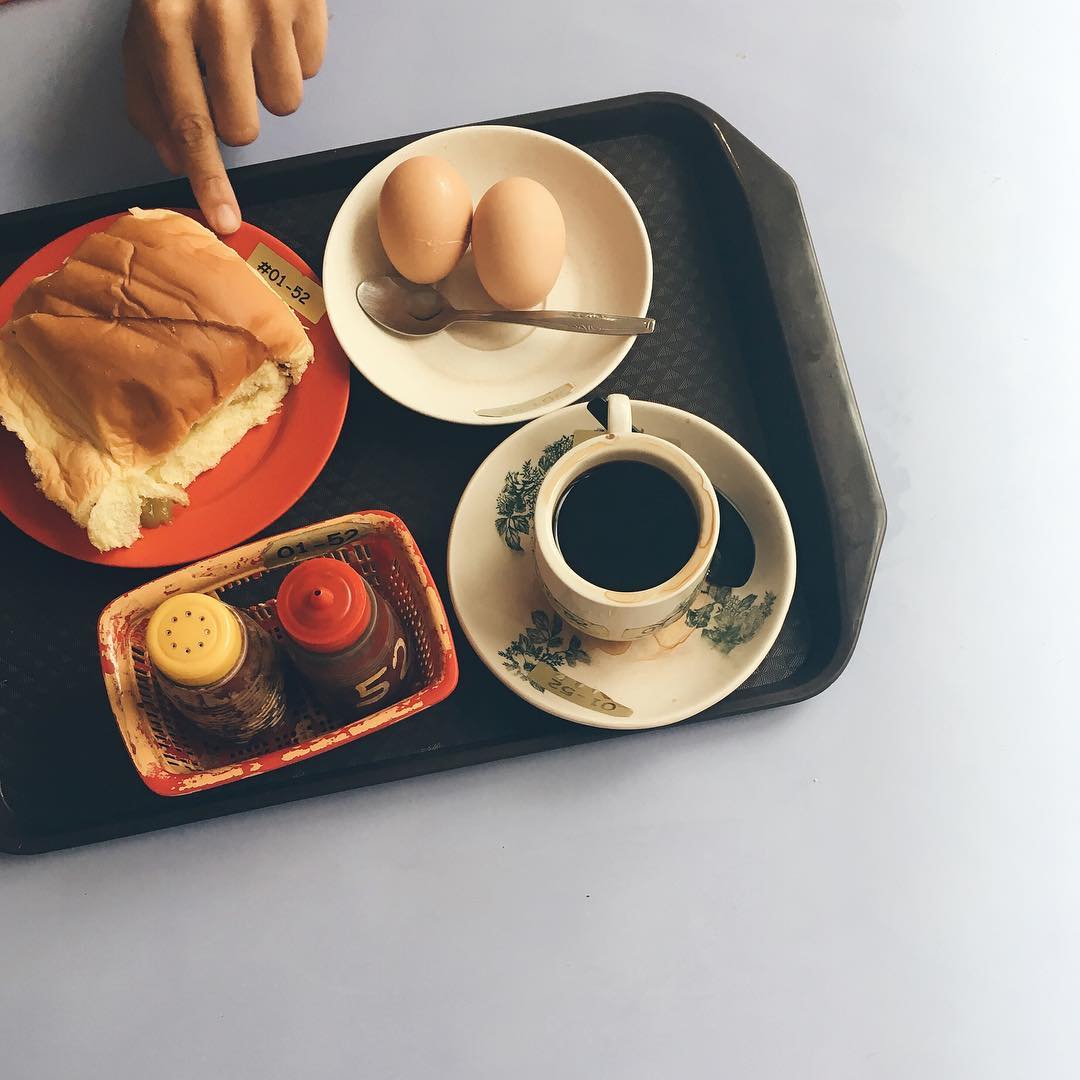 Image credit: @wonderlanne
Toast Hut tells another story of a young hawkerpreneur keeping the tradition alive. Their take on the Kaya Toast Set ($3) is simple, coffee and toast prepared the traditional way that tastes comforting and familiar. We like that the kaya is not overly sweet, which great for those who like their drinks siu dai.
Address: 51 Old Airport Road, #01-52, Old Airport Road Food Centre, Singapore 390051
Opening hours: Fri-Wed 7am to 3pm
Tel: 8125 7729
---
10. Good Morning Nanyang Cafe
---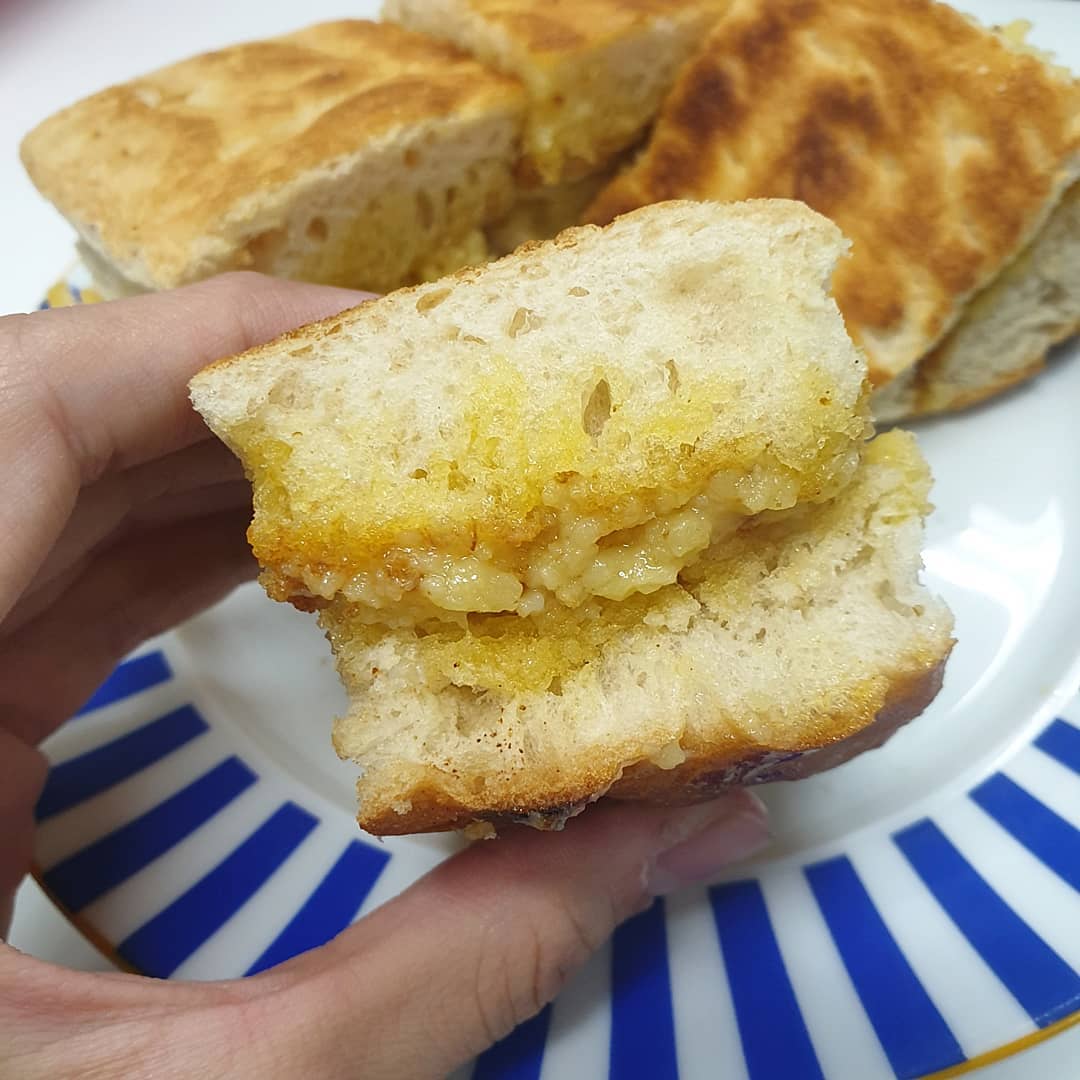 Image credit: @saccharphile
Formerly based in  Telok Ayer, Good Morning Nanyang Cafe now operates out of Far East Plaza, selling kaya toast made with ciabatta bread. The bread has an extra-crispy exterior, and is dressed with an aromatic kaya based on a heritage recipe from Segamat. Each serving costs $5.80, though you do get a very generous portion of toast.
Address: 14 Scotts Road, #02-23, Far East Plaza, Singapore 228213
Opening hours: Daily 8:30am to 8:30-m
Tel: 9650 3256
---
11. Coffee Hut
---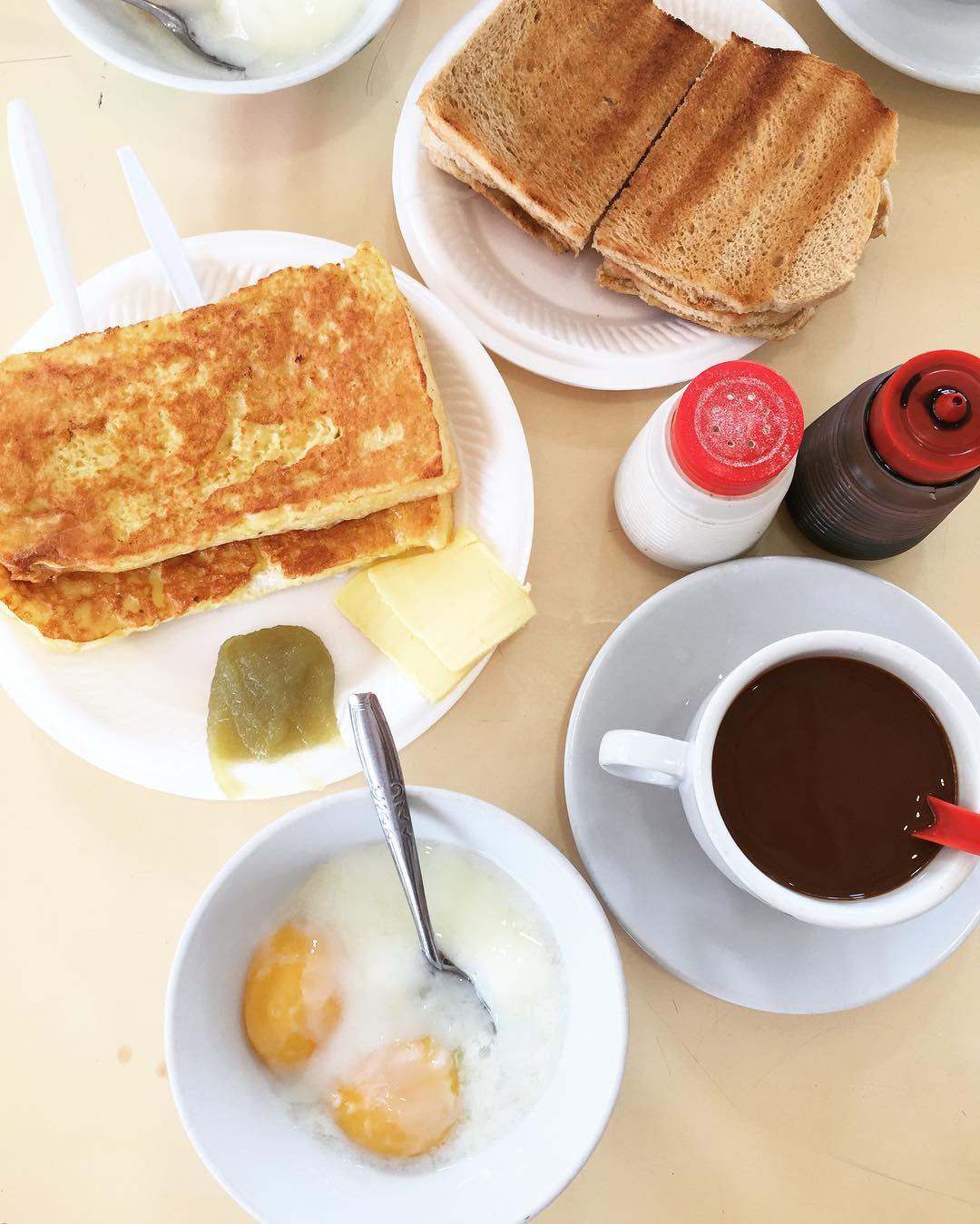 Image credit: @cafeict
Coffee Hut serves up Hainanese-style kaya toast and coffee for breakfast, though they have introduced a little twist by letting you pick between buns, French toast, or even baguette french toast. Sets start from $3, and you can even opt for their housemade peanut butter if you prefer an alternative to the kaya.
Address: 166 Jalan Besar, #02-43, Berseh Food Center Singapore 208877
Opening hours: Tues-Fri 7am to 1:30pm, Sat 7am to 11:30am
---
12. The 1950s Coffee
---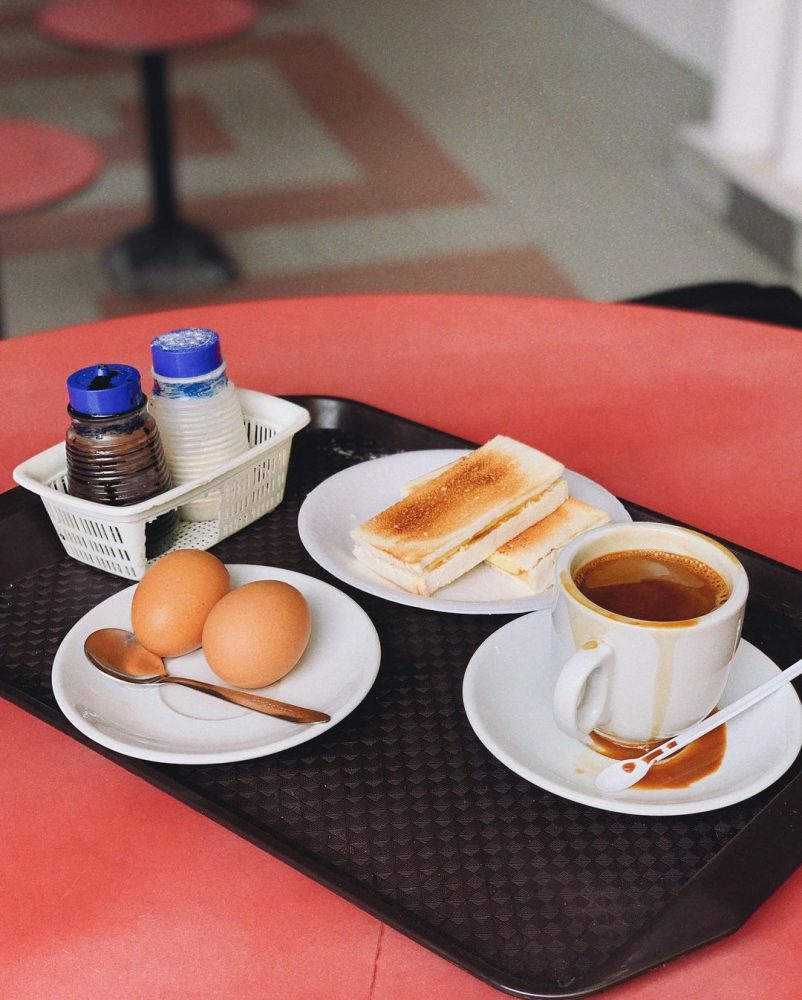 Image credit: @chiaraang 
The 1950's Coffee has earned a spot on the 2016 edition of the Michelin Guide Singapore, for their humble kopi and kaya toast. The latter costs only $1.20, and you can choose between Traditional, served on bread slices, or Thick Toast. The queue tends to be long, so be prepared to stand in line a bit, but their affordable breakfast sets are worth it.
Address: 335 Smith Street, #01-90, Chinatown Complex Food Centre, Singapore 050335
Opening hours: Tues-Sun 7am to 7pm
---
Best kaya toast for breakfast in Singapore
---
From humble hawker stalls to worldwide franchises, these 12 spots serve a local delicacy that is simple yet versatile. It may only require simple ingredients, but the skill involved in the making of kaya takes generations to master. And let's be real, nothing beats the aroma of freshly made kaya in a bustling kopitiam. 
12 Breakfast Places In Singapore For Pancakes, A Full English Breakfast And More
For other breakfast options, check out our guide to cafes for breakfast in Singapore. Otherwise, read our Breakfast Club review, all about a hawker stall in Kovan that sells affordable brunch fare.
Featured image adapted from @wohsmg, @chiaraang, @countyurblesshsins, and @365days2play.
This article was originally written on 2 December 2016.
The post 12 Kaya Toast Stalls In Singapore To Get Your Traditional Breakfast Fix appeared first on EatBook.sg – New Singapore Restaurant and Street Food Ideas & Recommendations.