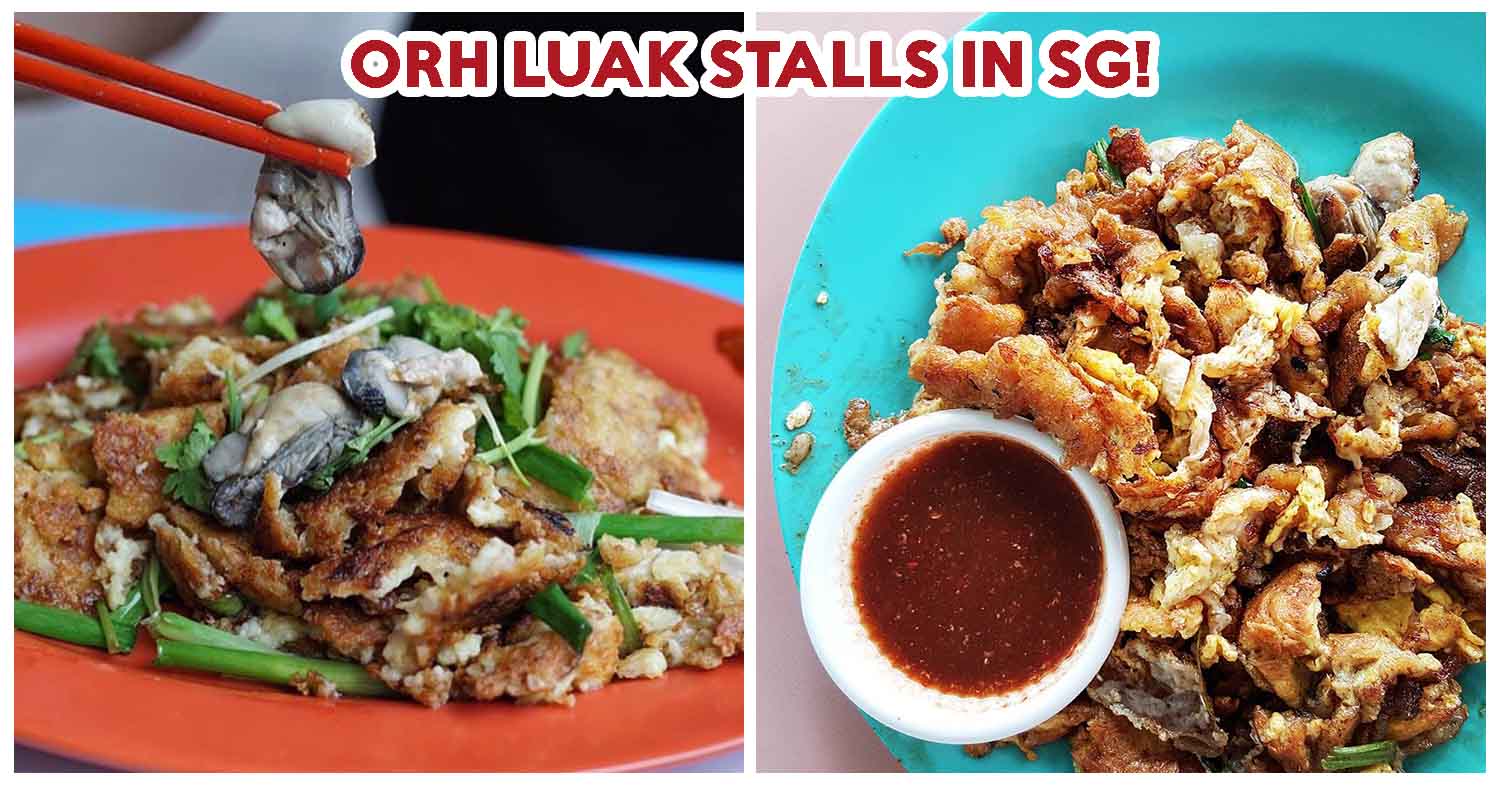 ---
Oyster omelette from around Singapore  
---
A local favourite that has found its way to the hearts of locals and tourists alike, it is no wonder orh luak is a supper staple is easily found at hawker centres in Singapore. From the East to the West, be sure to check out these oyster omelette stalls that will satiate any cravings for just under $9!
---
1. Ang Sa Lee Fried Oyster

---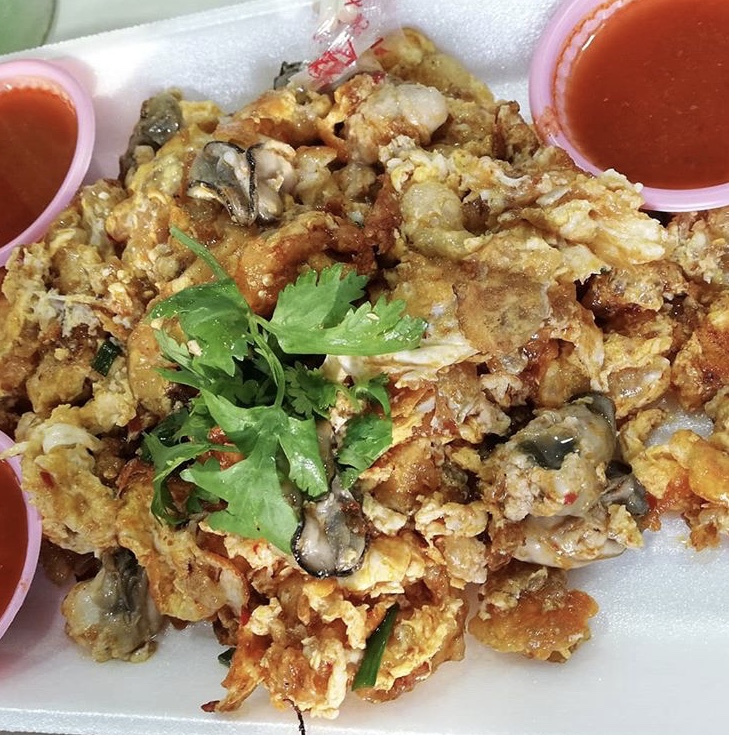 Image credit: @uncouthbitch
Chomp Chomp Food Centre might be your go-to spot for those satay cravings, but residing in this famous hawker centre is another gem of a find: the oyster omelette. Priced from $6, Ang Sa Lee Fried Oyster nails this local fare with its generous portion of oysters, and a palatable ratio of starch to egg. 
Address: 20 Kensington Park Road, #01-33, Chomp Chomp Food Centre, Singapore 557269
Opening hours: Daily 5pm to 11pm
---
2. Hup Kee Fried Oyster Omelette

---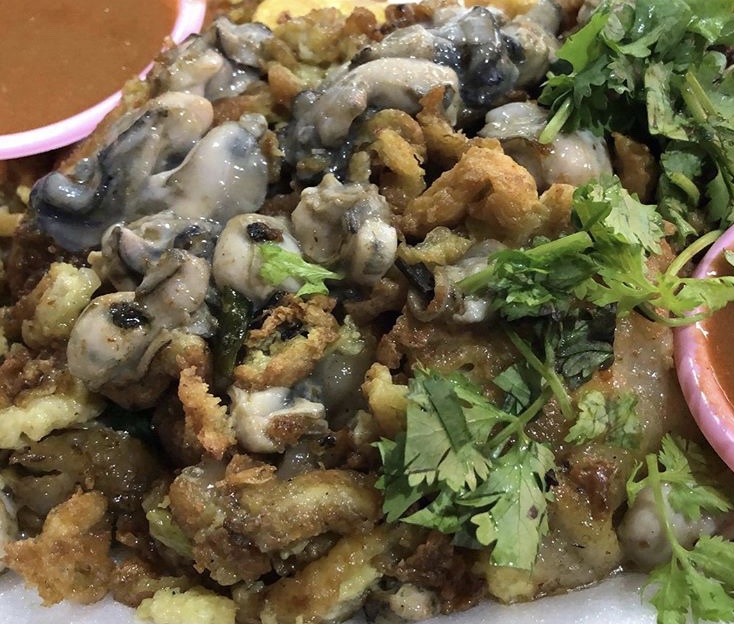 Image credit: @rb.eats
Some call it a tourist trap, others a haven of local delights. Either way, the orh luak found at Hup Kee Fried Oyster Omelette in Newton Circus Food Centre is commendable and starts at just $6. Their version is crisp and not overly starchy. It is also enhanced with the fresh juices of oysters, which have been fried separately. Though good plain, their sharp and tangy chilli sauce gives an exciting punch to each bite!
Address: 500 Clemenceau Avenue North, #01-73, Newton Circus Food Centre, Singapore 229495
Opening hours: Tue-Sat 6pm to 12am
---
3. Ah Chuan Fried Oyster Omelette

---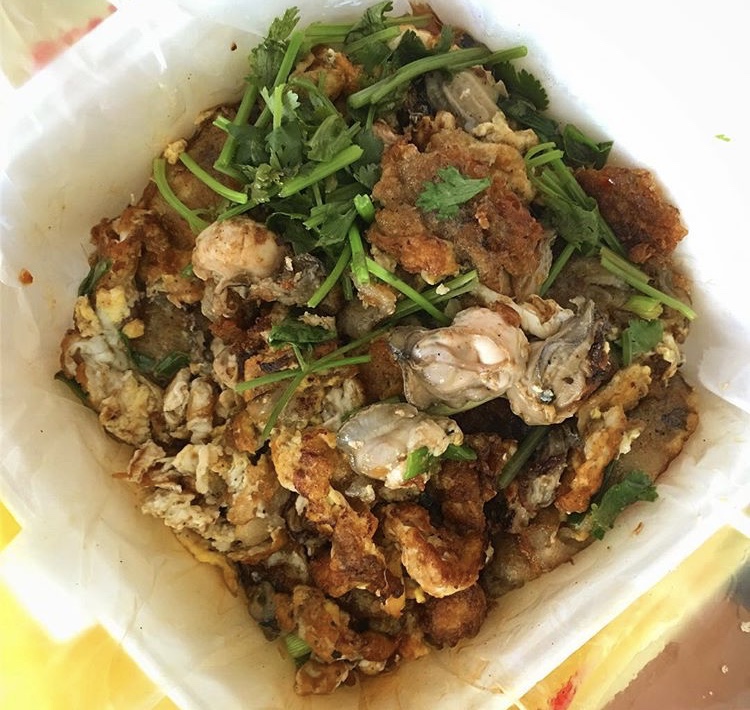 Image credit: @nyonyalin
Featured on Makansutra's list of hawker legends, Ah Chuan Fried Oyster Omelette's Orh Luak ($5) is not to be missed. Think fresh, juicy oysters encased in a dense, yet fluffy omelette with crisp edges.
As one of the cheapest oyster omelettes around Singapore, it is no one wonder this value-for-money dish made it to the sacred list. This stall only opens for a few hours each day though, so be sure to get the opening hours right before you head down!
Address: Blk 22D Toa Payoh Lorong 7, #01-25, Singapore 310022
Opening hours: Wed-Mon 8am to 6pm
---
4. Lim's Fried Oyster

---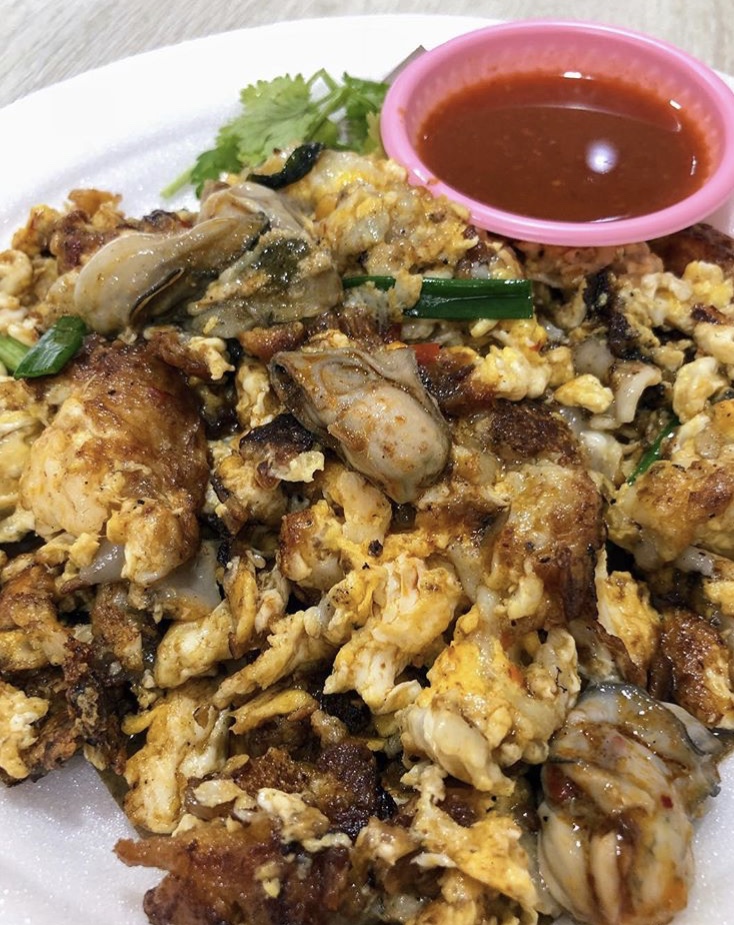 Image credit: @jt6263
A product of refining their craft for 30 years and counting, Lim's Fried Oyster is one of Singapore's most well-known oyster omelette stalls located in an equally popular food centre, Berseh Food Centre. The Orh Luak here (from $5) is moister than their counterparts but retains its flavour with a compact and crisp edging. Don't ask us how they do it; we too have no idea how such dichotomies exist so harmoniously either!
Address: 166 Jalan Besar, #01-32, Berseh Food Centre, Singapore 208877
Opening hours: Daily 6pm to 12am
---
5. 85 Bedok North Fried Oyster

---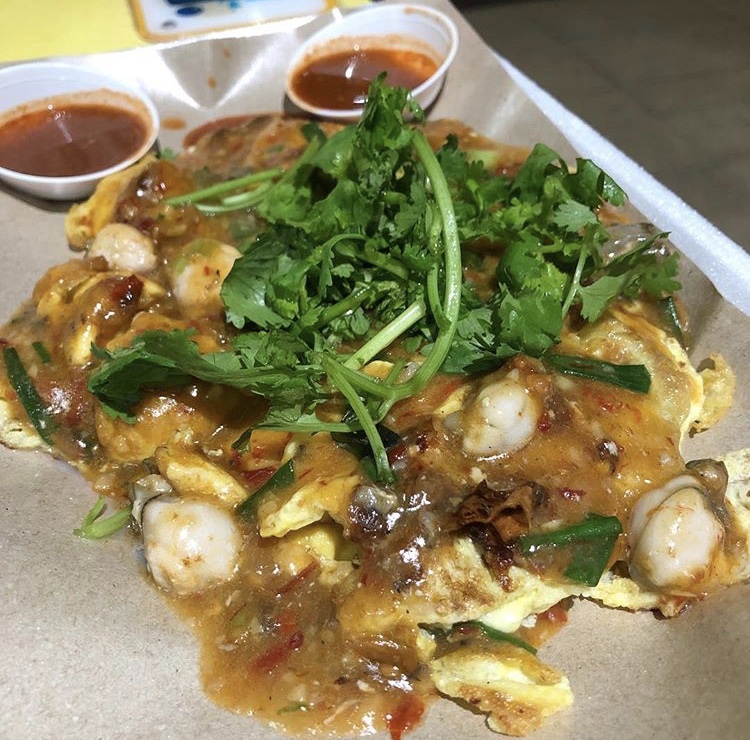 Image credit: @cestlavieyy
The supper spot of the East, Fengshan Market & Food Centre is home to more than just one of Singapore's best bak chor mee. When you're here, be sure to also add Orh Luak (from $6) to your supper feast.
The oyster omelette is rich and flavourful, and the stall's occupation of two units is a strong testament to the success of this crowd-pleaser. The chilli sauce isn't overly spicy too, so foodies who do not take spicy food well are welcome to dunk the oysters in the sauce to up the shiok factor!
Address: 85 Bedok North Street 4, #01-09/10, Fengshan Market & Food Centre, Singapore 460085
Opening hours: Daily 4pm to 2am
---
6. Geylang Lorong 29 Hokkien Mee
---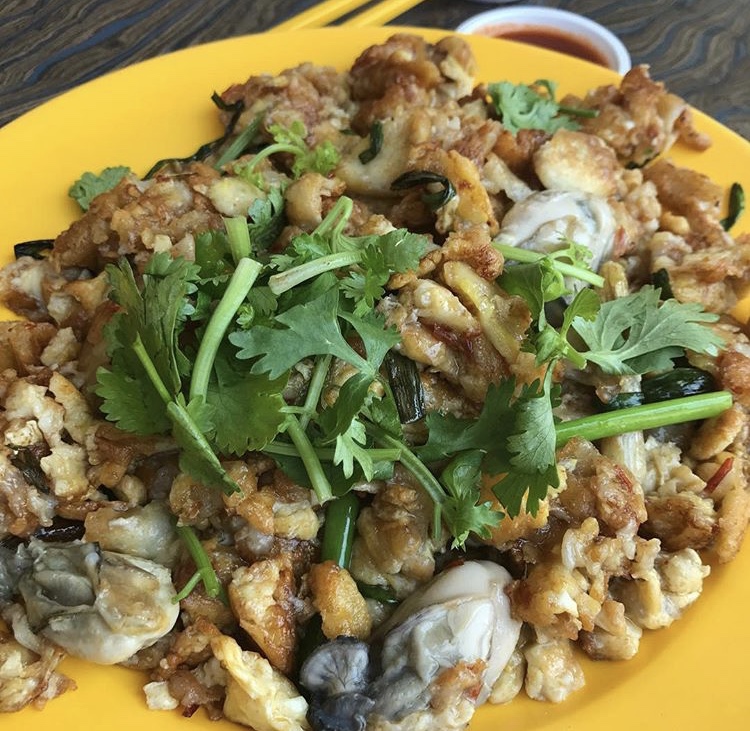 Image credit: @seijtam
Around for forty years, Geylang Lorong 29 Hokkien Mee sticks to the traditional method of using charcoal to make its fare. As such, the orh luak (from $6) here boasts a rich, smoky flavour that's enhanced by the oceanic notes of the oysters that are shipped directly from Korea. A bang for your buck if you ask me!
Address: 396 East Coast Road, Singapore 428994
Opening hours: Tue-Sun 11:45am to 9pm
---
7. Katong Liu Ji Oyster Omelette 

---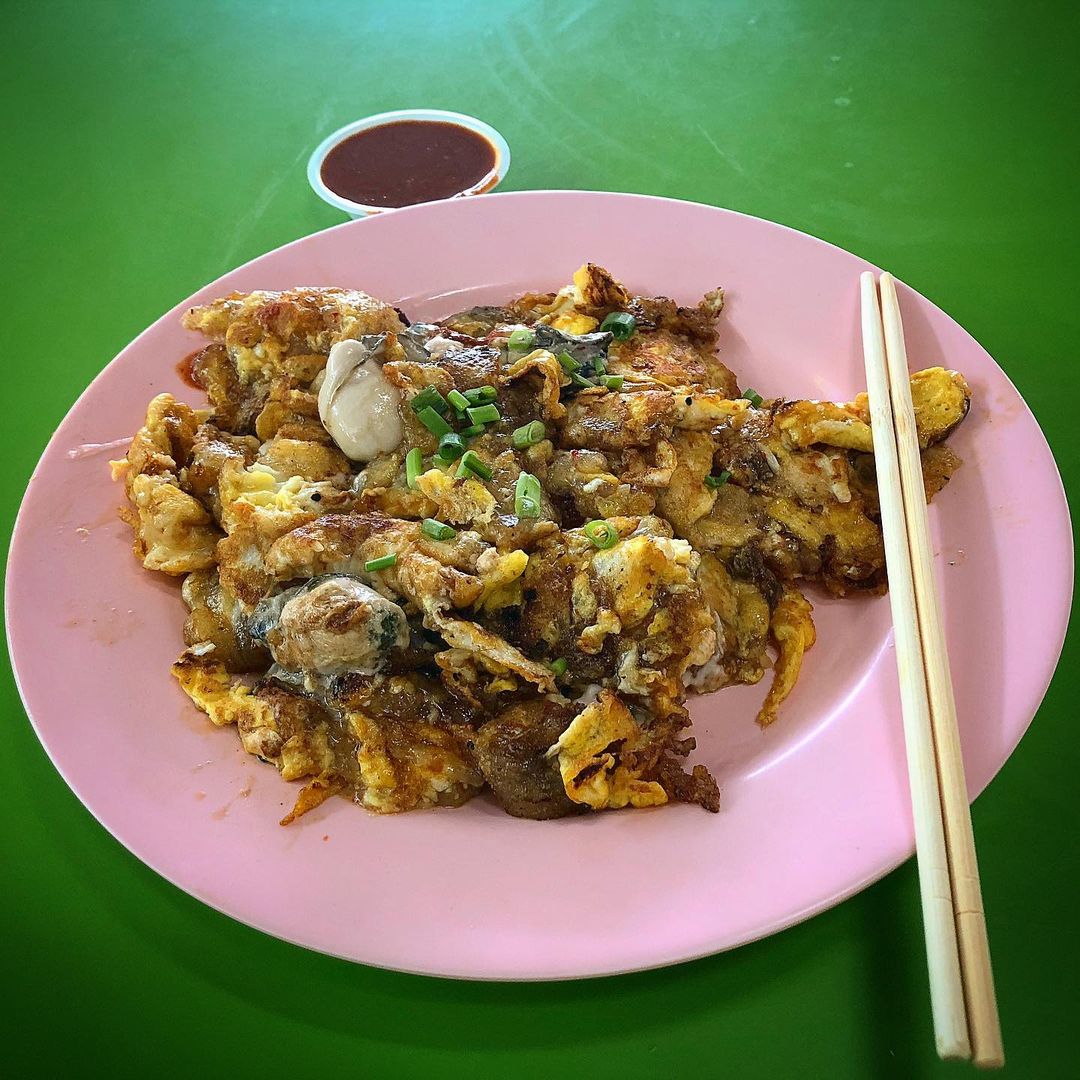 Image credit: @teo_che_eng
As one of the most affordable oyster omelette stalls on the list, Katong Liu Ji Oyster Omelette has orh luak starting from $4. In spite of the price, the omelette here comes studded with juicy oysters, which while small, do pack in a ton of flavour. Douse the plate generously with the bright, spicy chilli for an added kick.
Address: 208B New Upper Changi Road, Bedok Interchange Hawker Centre, Singapore 462208
Opening hours: Tue-Sun 12pm to 12am
---
8. Xing Li Cooked Food

---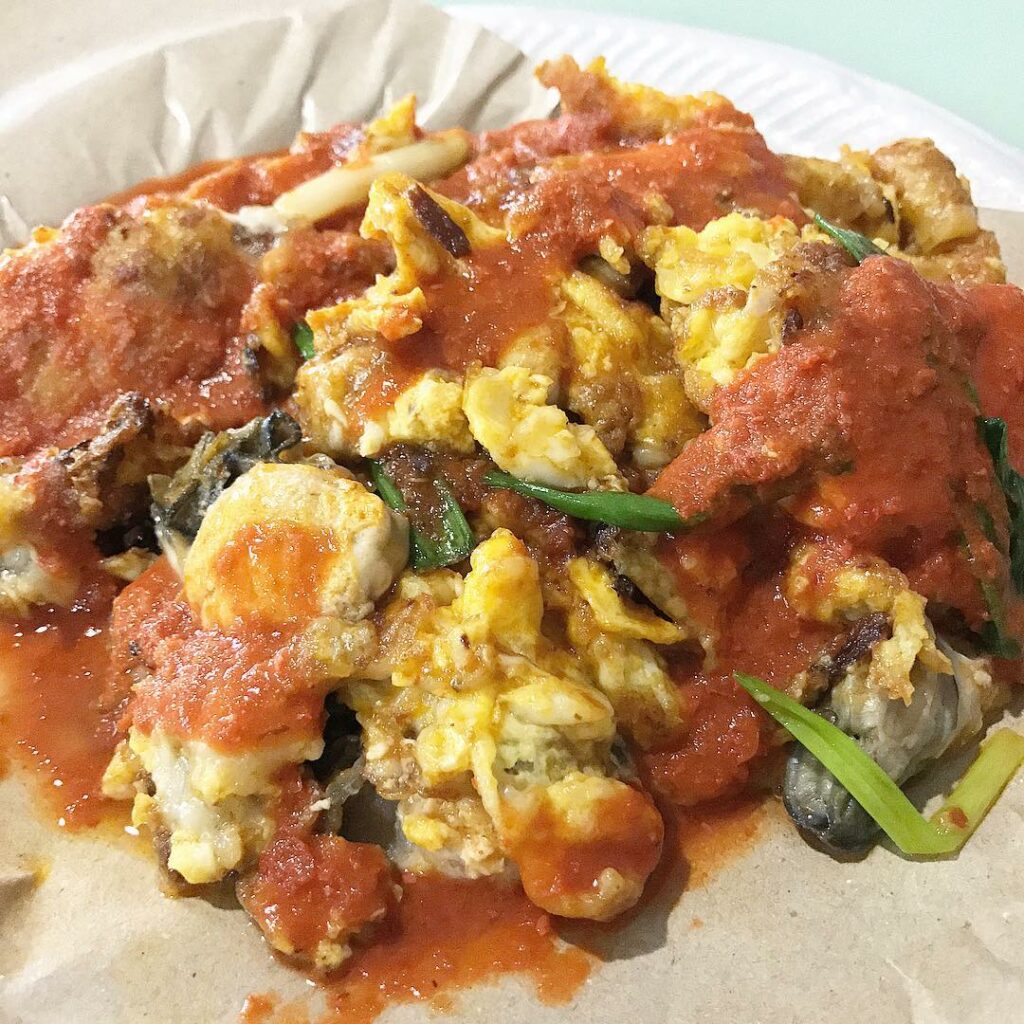 Image credit: @clancie
A hidden, inconspicuous gem in the popular Old Airport Road Food Centre is the fried oyster omelette by Xing Li Cooked Food. From $6, you get a generous serving of oysters that are not overcooked, with their juices well-retained. The egg omelette itself is rich and fluffy, and not overly starchy. There is also the Oyster Egg (from $6) to skip the gummy texture altogether. Both versions draw long queues─a common sight at this hawker hothouse.
Address: 51 Old Airport Road, #01-28, Old Airport Road Food Centre, Singapore 390051
Opening hours: Mon-Tue, Thurs-Sun 11am to 11pm
---
9. Huat Heng Fried Oyster
---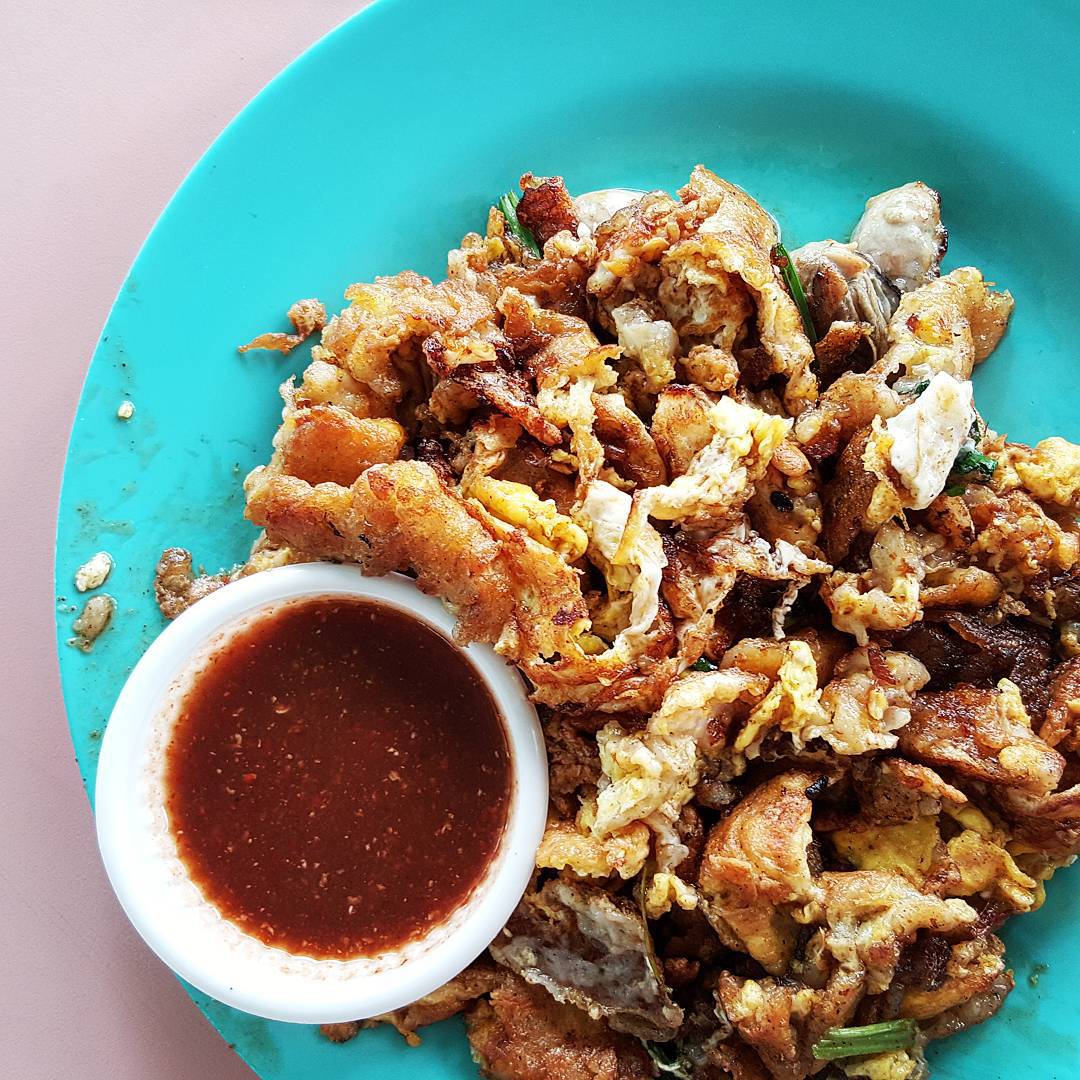 Image credit: @saltedtamago
Michelin Plate-awarded Huat Heng Fried Oyster's orh luak draws long queues for their eggier take on oyster omelette. With less of the potato starch mixture found in their orh luak, the crispy, wok hei-kissed egg here really shines through, complementing the briny oysters. Prices start from $5.
Address: 90 Whampoa Drive, #01-26, Whampoa Drive Hawker Centre, Singapore 320090
Opening hours: Daily 1pm to 10pm
---
10. Hougang Fried Oyster
---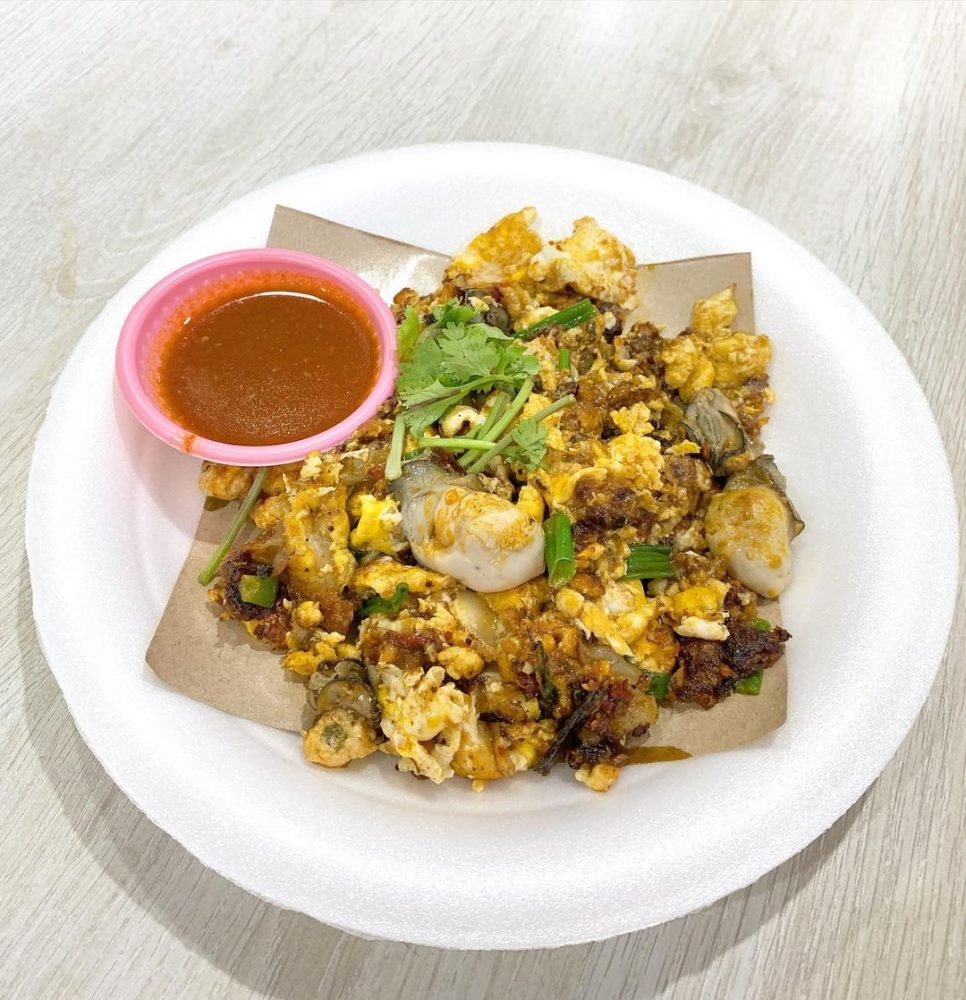 Image credit: @riinns
Hougang Fried Oyster stands out from the crowd as paying just $5 gets you a heaping portion of oysters in your orh luak. Apart from this, the stall draws unwavering loyalty for its consistently tasty oyster omelette recipe, made by a husband-wife duo for more than three decades. The chilli sauce here is made entirely from scratch and by hand, so do enjoy your orh luak with a saucer or two of it.
Address: 435A Hougang Avenue 8, Singapore 531435
Opening hours: Tue-Fri 11:30am to 8:15pm, Sat 11:30am to 7pm, Sun 11am to 7pm
---
11. Green Sky Fried Kway Teow
---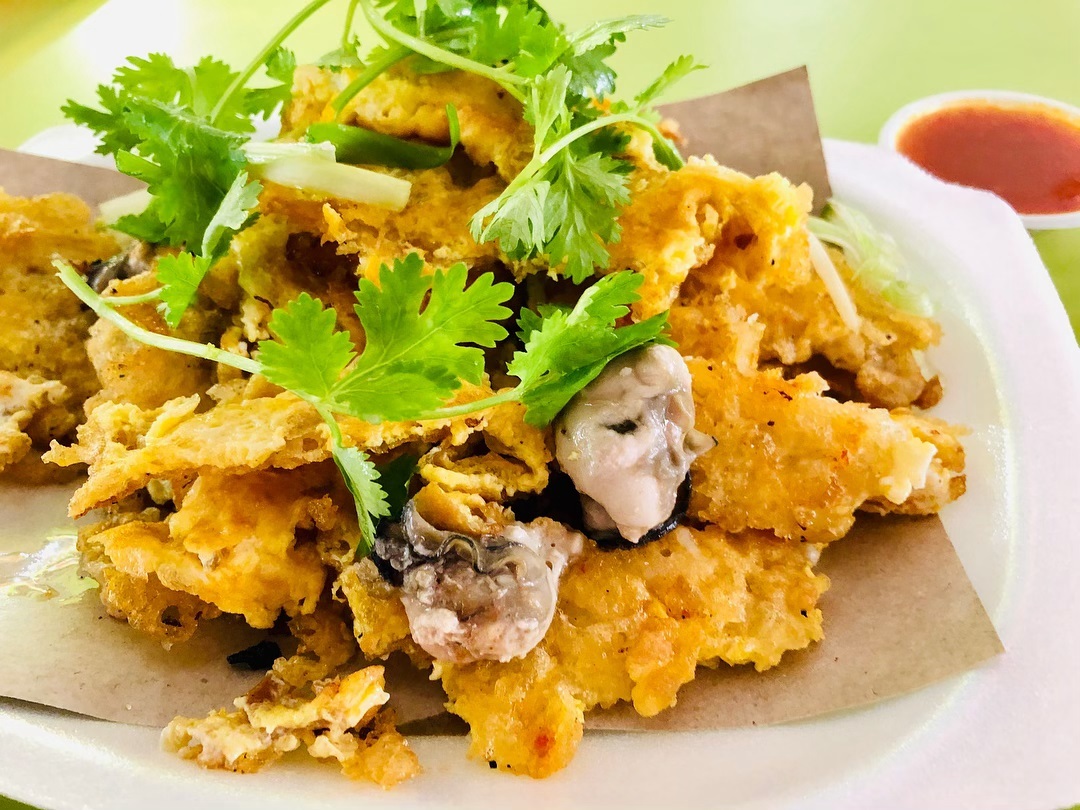 Image credit: @jamietan04
Halal-certified char kway teow, carrot cake, and oyster omelettes are a rare sight in Singapore, but thankfully, there is Green Sky Fried Kway Teow to fill that gap. A portion starts from $5, and you get a super crispy oyster omelette to go with. Expect slightly charred, crunchy bits of egg to offset the chewy potato starch and oysters with every serving here.
Address: 1 Bedok Road, #01-14, Bedok Food Centre, Singapore 469572
Opening hours: Fri-Wed 12pm to 9pm
---
Where to have orh luak in Singapore
---
With so many good orh luak found around the island, there's no need to splurge on atas shucked oysters just to satisfy your oyster cravings. If you happened to be hunting for more local hawker gems such as these orh luak stalls, we also uncovered good popiah places and fried carrot cake stalls to check out!
10 Fried Carrot Cake Stalls From $2 For A Truly Singaporean Breakfast
This article was originally written on 12 October 2018.
The post 11 Oyster Omelette In Singapore From $4 For Your Orh Luak Fix appeared first on EatBook.sg – New Singapore Restaurant and Street Food Ideas & Recommendations.