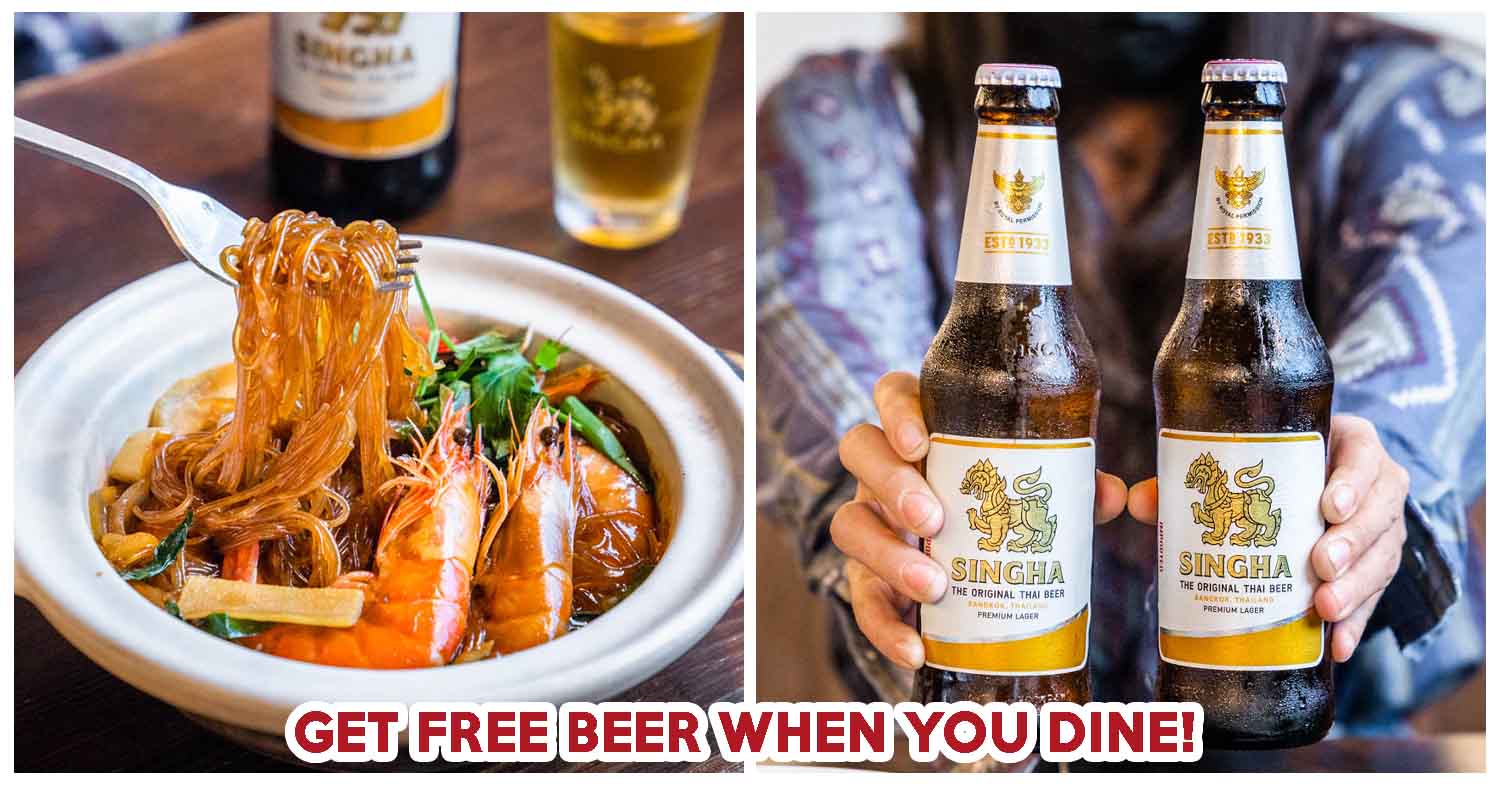 Singha Food Festival 2021
The enthralling street food feasts of Thailand may be out of reach for now, but on home soil, Singha is determined to bring the vibrancy of Thai food and beers to you with their latest Singha Food Fest 2021. As the first decentralised food festival from the Thai brewery, the Singha Food Fest sees partnerships with 17 Thai restaurants islandwide to bring you wallet-friendly set meals paired with Singha beer.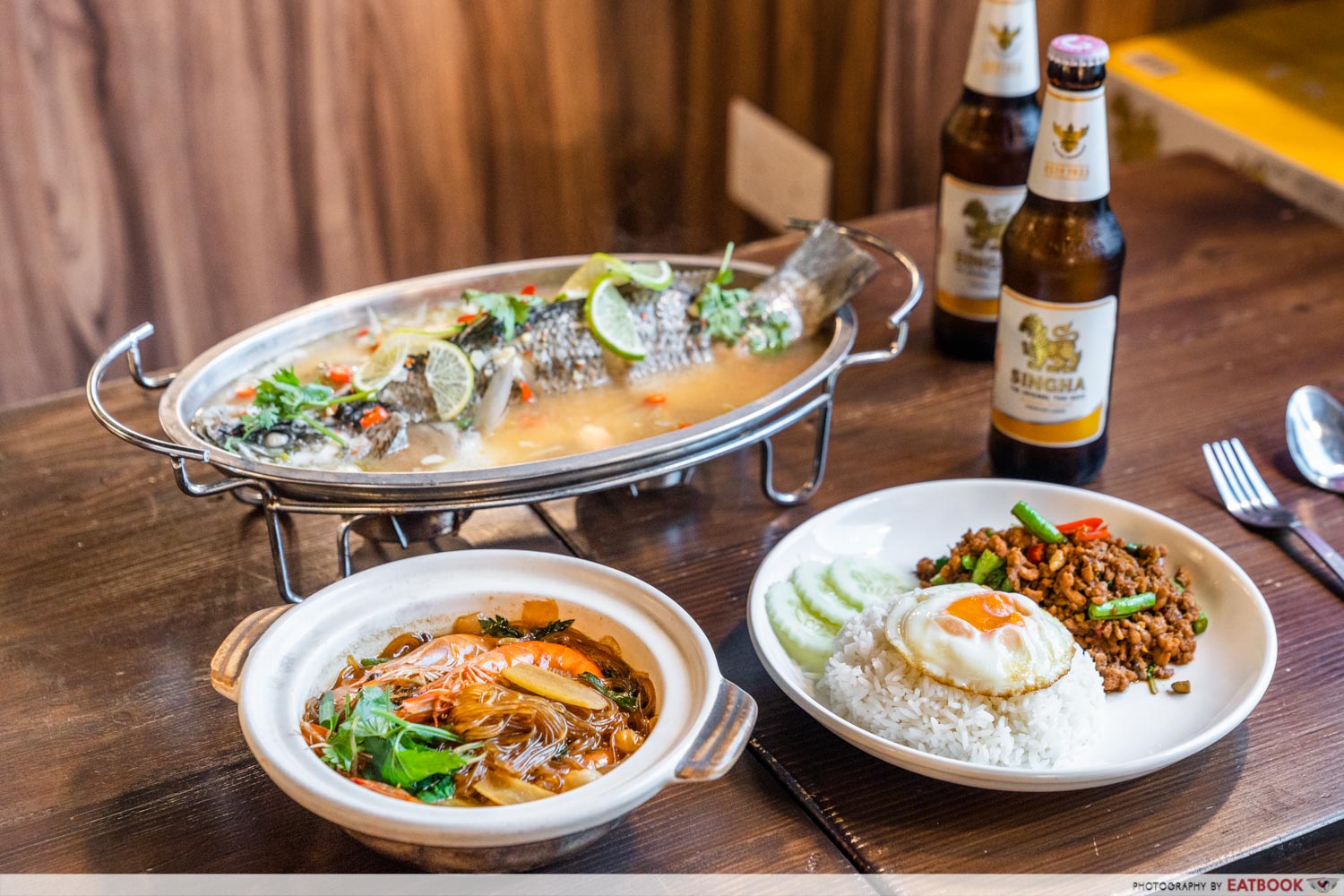 Simply head down to your Thai restaurants of choice from now till 10 May 2021, and relish in authentic Thai fare at your convenience. There are four specially curated set meals to pick from, priced from just $10. There are even participating mookata outlets, if your favourite way to enjoy a bottle of crisp Singha beer is with a side of Thai barbecue.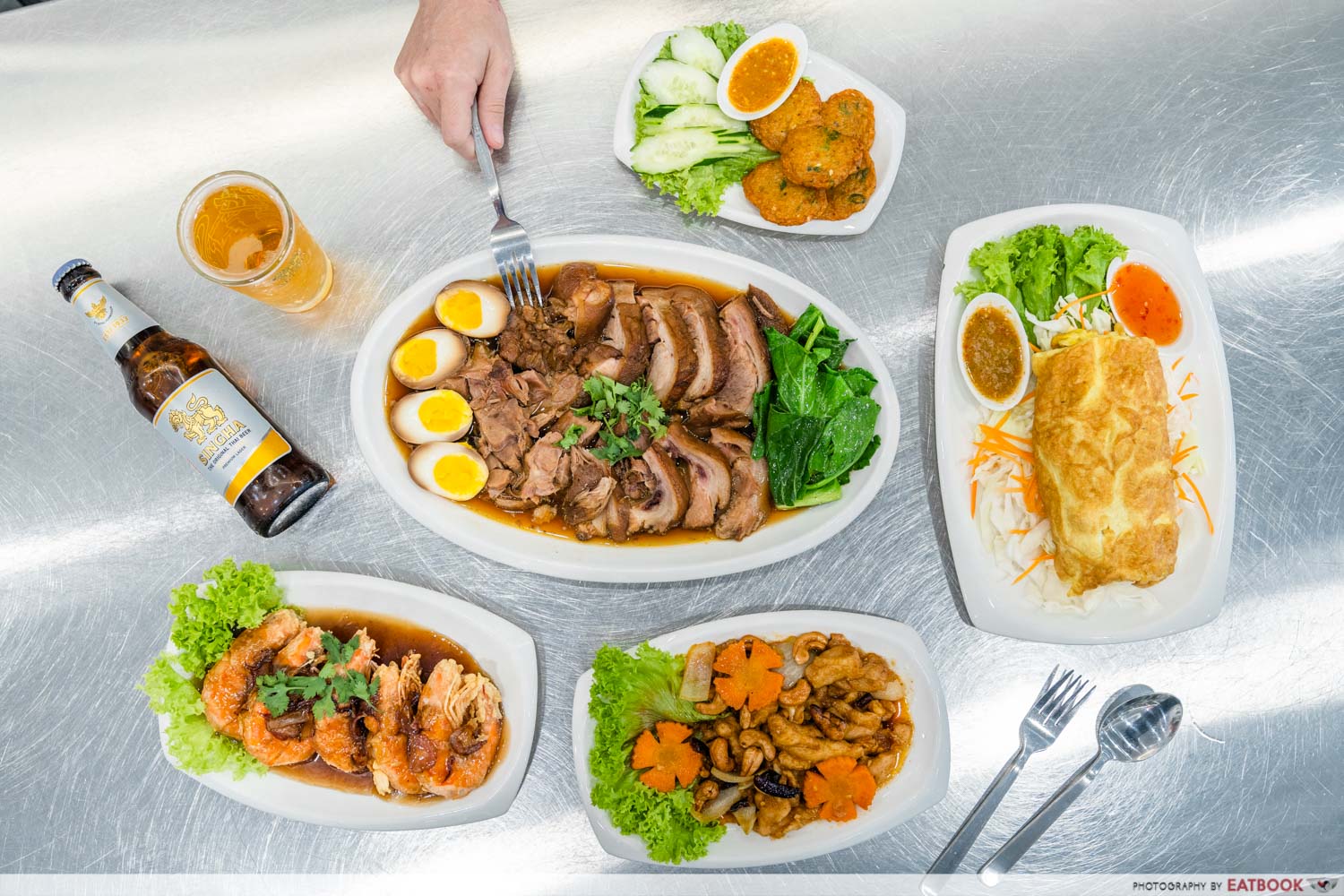 The great thing about the food festival's tiered set meals is that there is an option for every appetite. For instance, at the newly opened Nummun Thai Kitchen, guests can spend $10 as part of the Singha Food Fest and get a serving of deep-fried spicy Thai fish cakes to go with a bottle of Singha beer.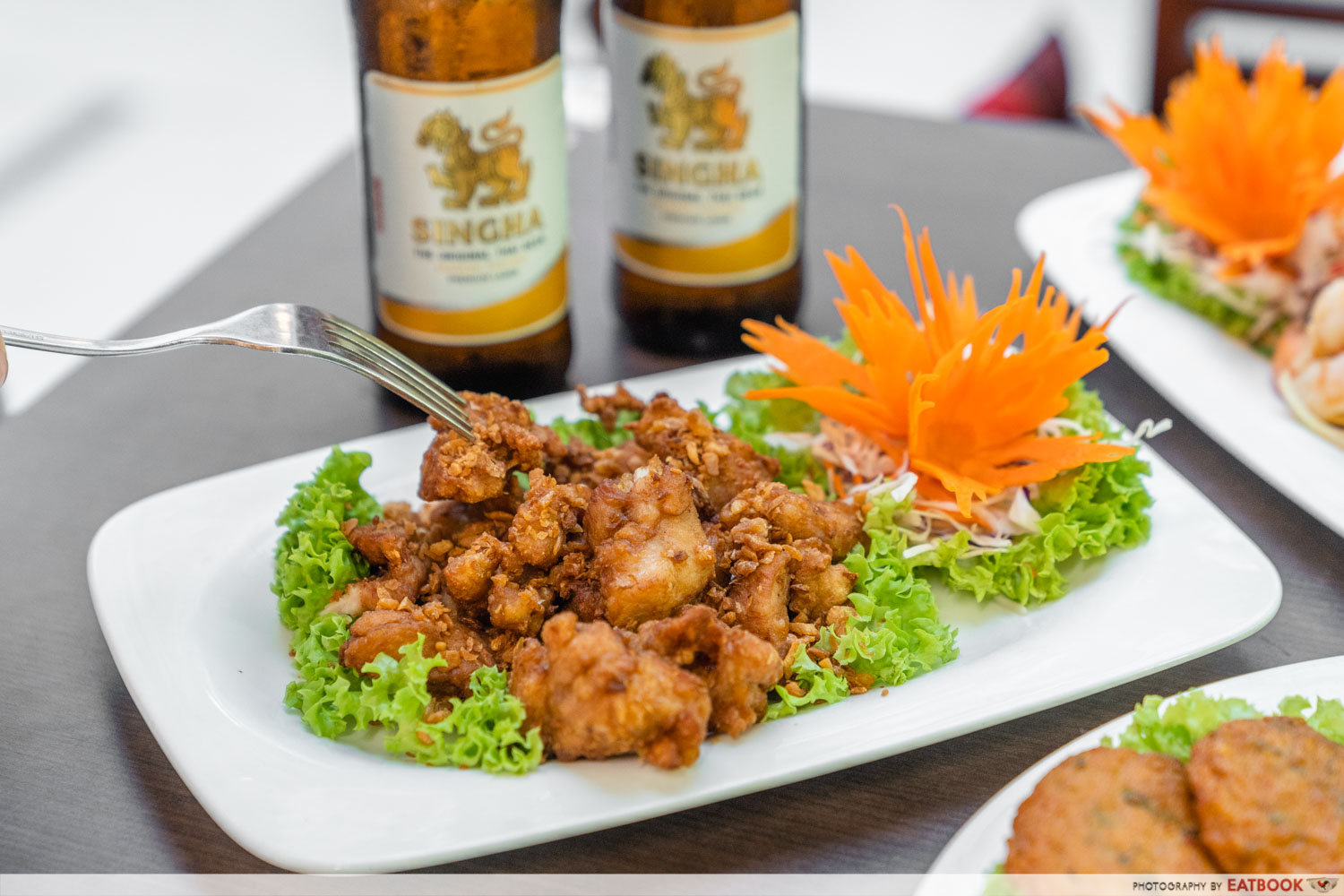 However, if you find yourself in the mood for food, turn instead to their lightly spiced Cashew Nut Chicken ($14). Imbued with wok hei and the roasted goodness from the cashews, the chicken thigh pieces are juicy and moreish, begging to be washed down with the refreshing beer.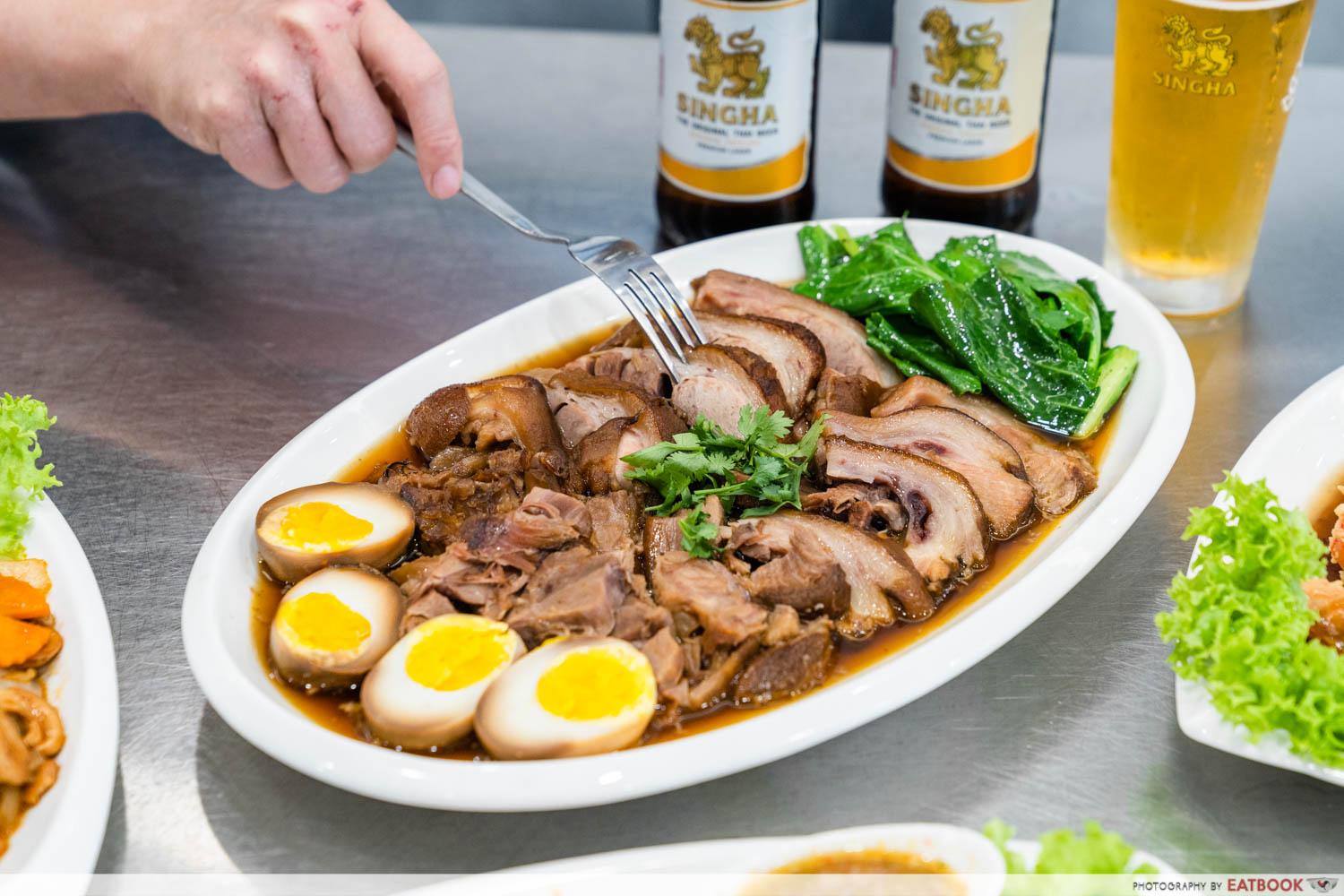 Those planning to share with friends can instead go for the Whole Pig Trotter ($30). Braised in a sweet dark sauce, each slice of meat is coupled with melt-in-your-mouth fat. The generous portions also make for more to enjoy your beer with.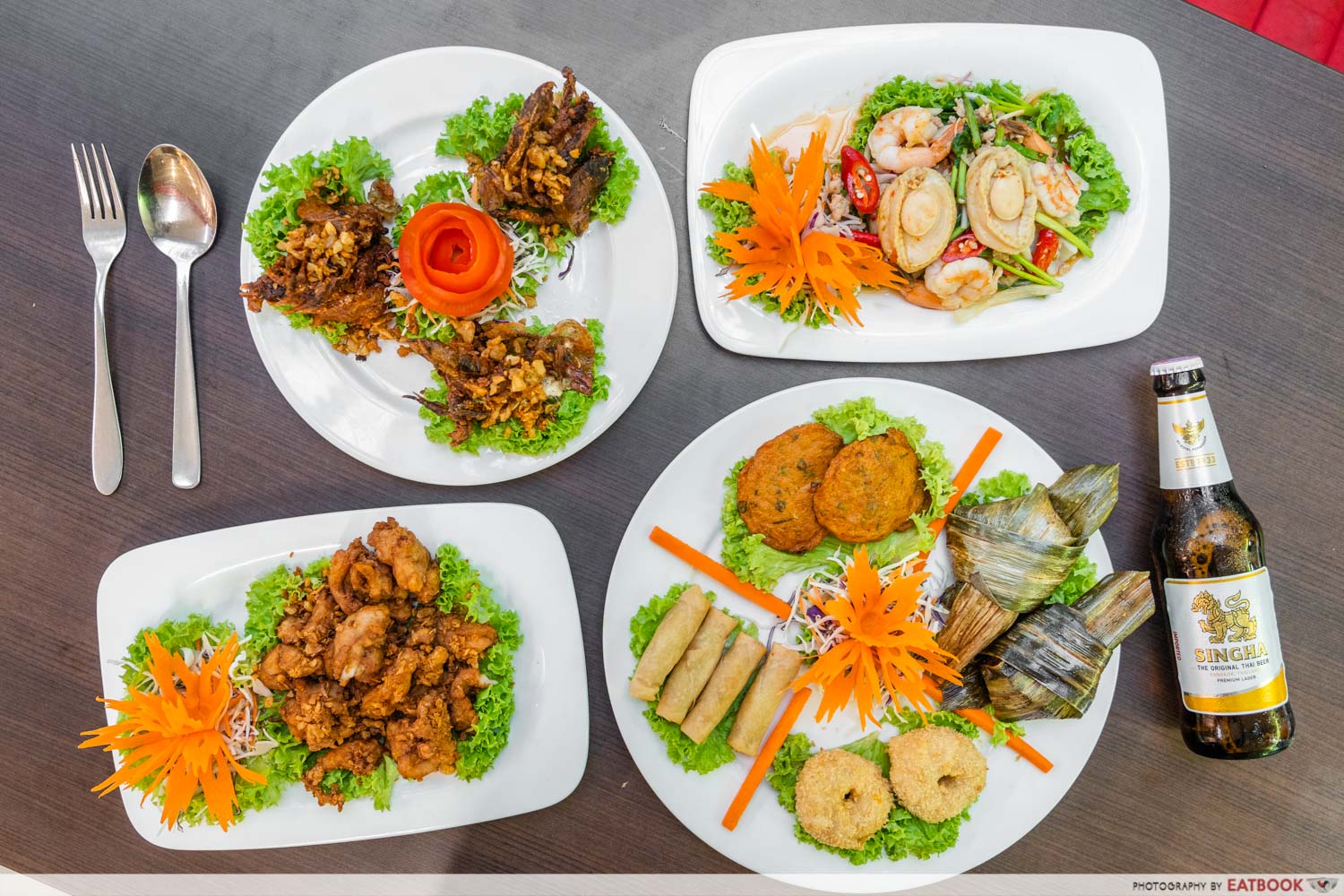 For more quintessential Thai fare, head over to Lotus Thai at Paya Lebar Square, and knock back a bottle of Singha with the crispy, fragrant Garlic Chicken ($14), topped with deep-fried garlic flakes.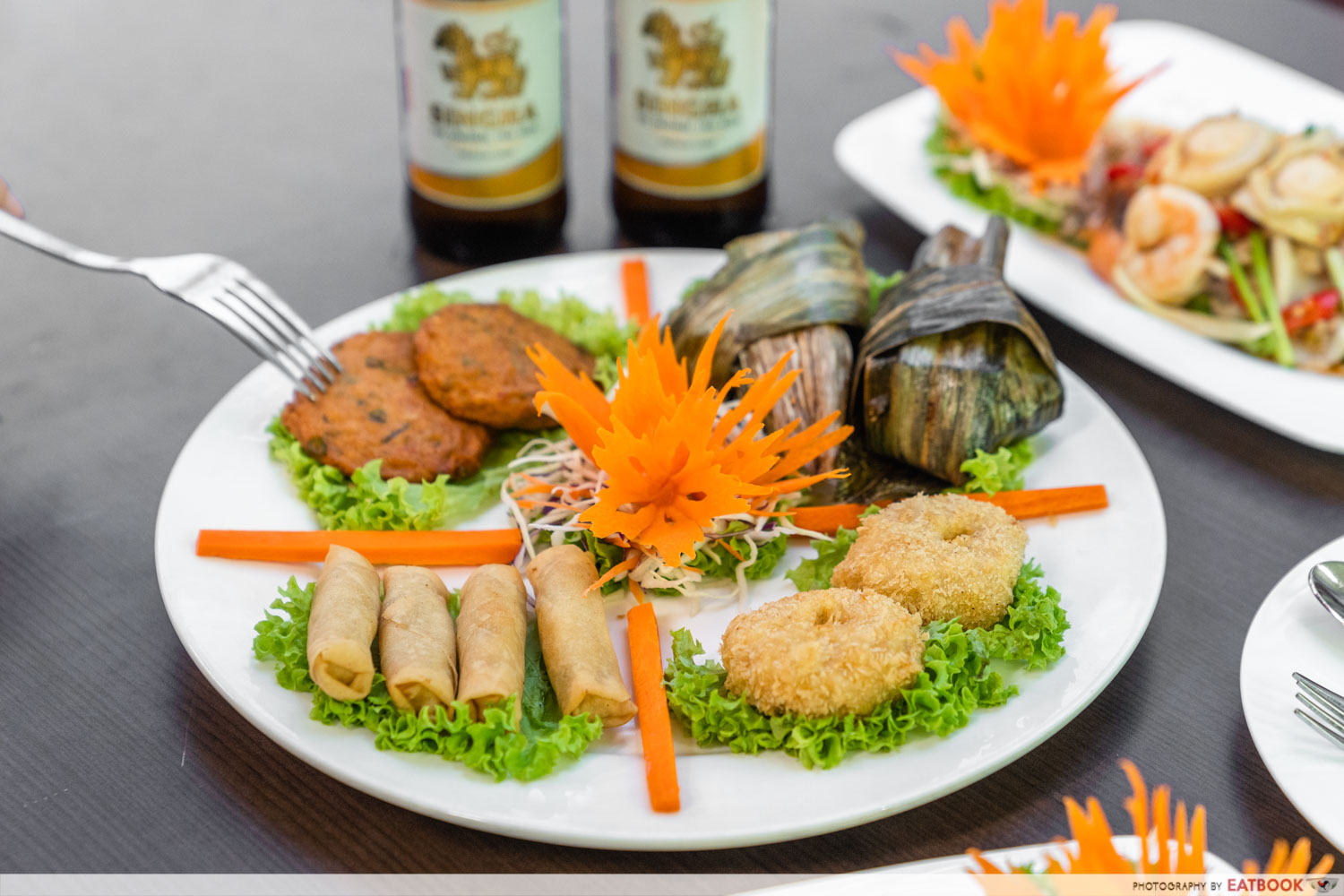 If you fancy a sharing platter, get the Thai Platter ($20) to go with your beer. Good to feed two to three, this plate comes full of fried Thai bites that go well with beer. These include pandan-leaf chicken, fish cakes, spring rolls, and prawn cakes.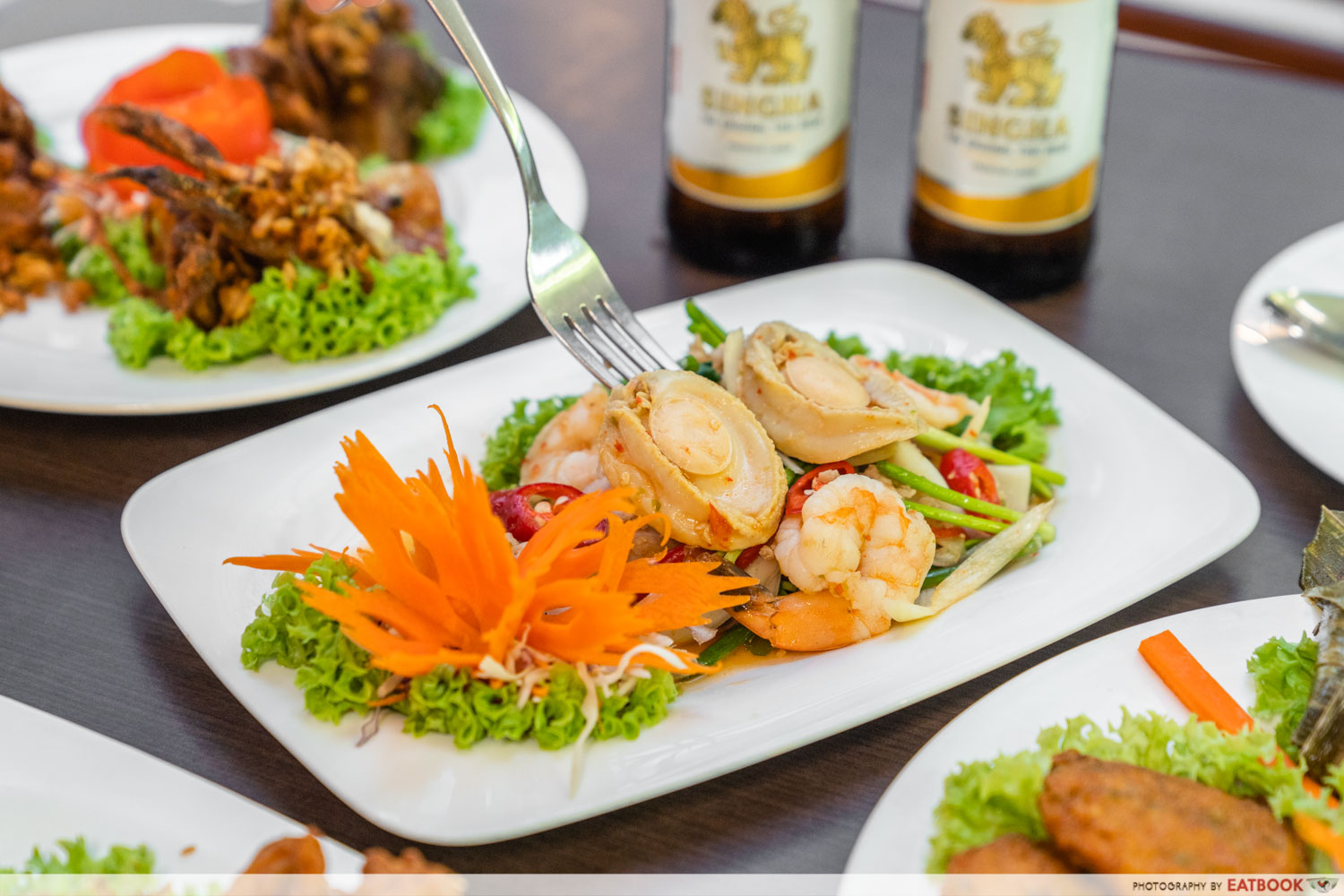 Spicy food goes exceptionally well with beer too, so give that combination a go with the Abalone Seafood Salad ($30) at Lotus Thai. Served with two baby abalone rounds and a generous amount of shrimp, this elevated version of a papaya salad is tossed in a mouth-watering, umami dressing laced with chillis.
Another restaurant in the Singha Food Festival restaurant worth checking out is Soi 72.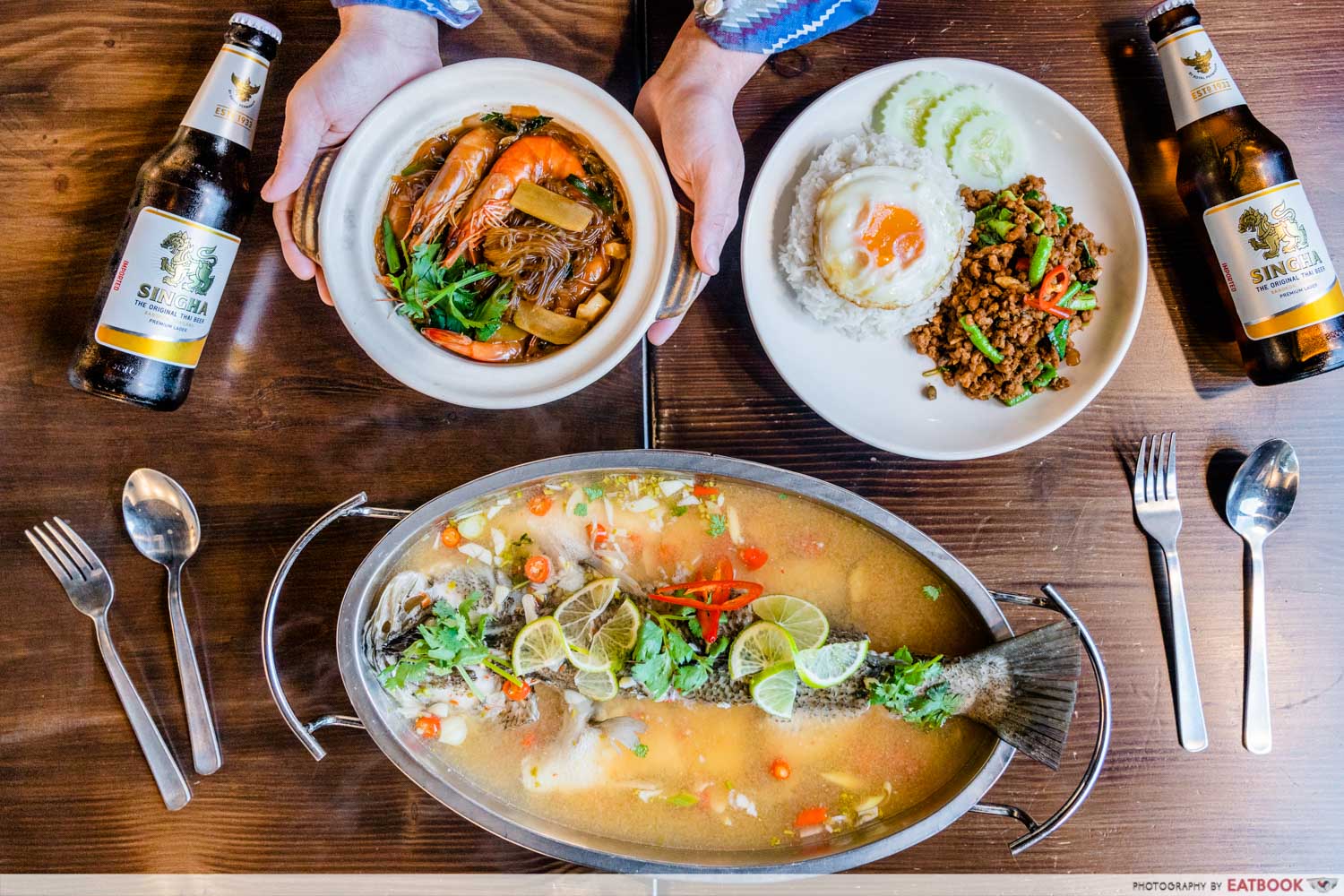 Tucked away in Guillemard Road, this hole-in-the-wall restaurant is offering a Singha beer and classic rice dishes such as Basil Pork Rice and Olive Fried Rice for $10.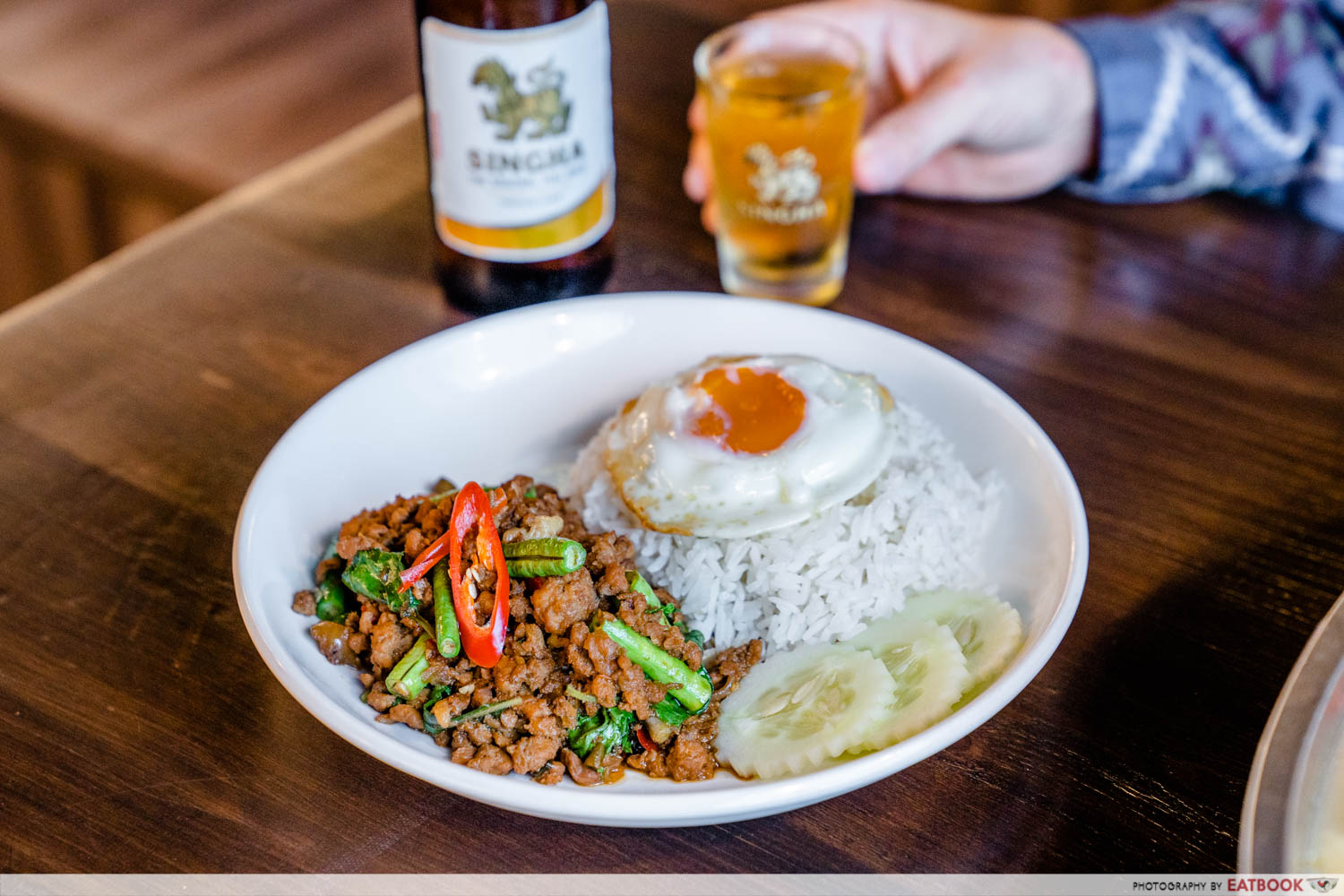 If you prefer noodles, then get their Claypot Baked Vermicelli with Prawns with a beer for $20.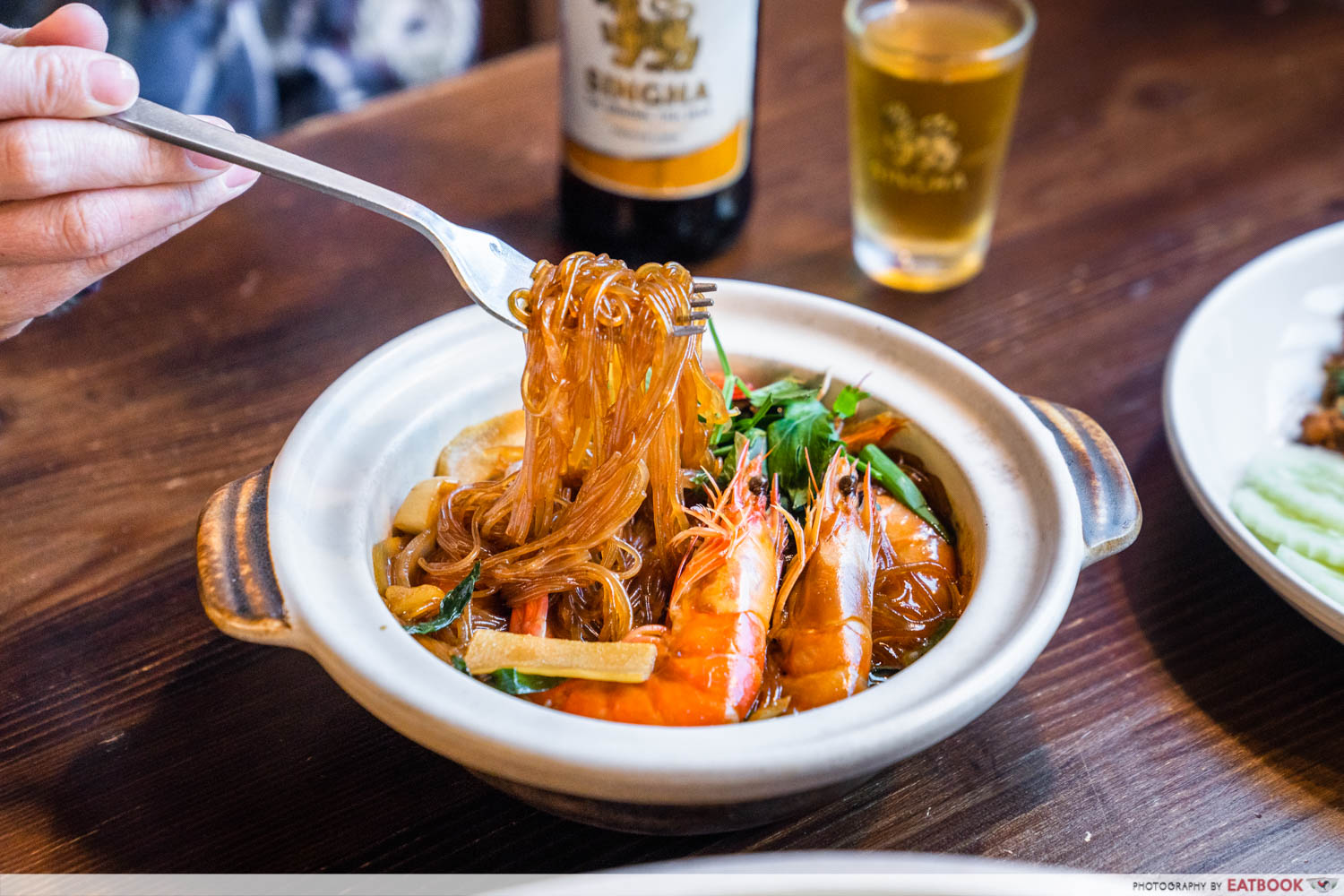 Also known as goong ob woonsen, this trendy dish features glass vermicelli noodles, a rich seafood stock, and prawns to top the dish.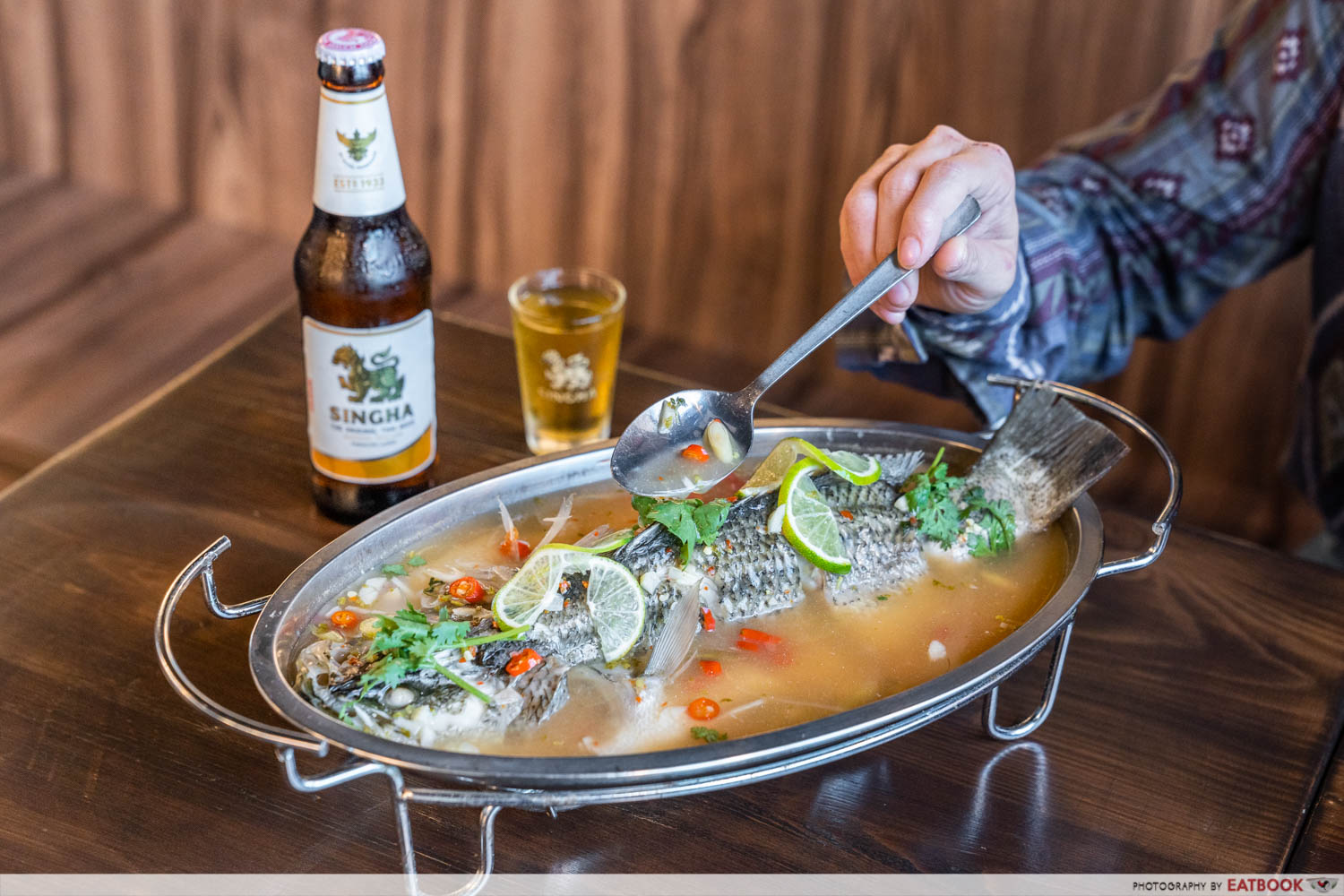 Otherwise, feed yourself and your kakis with a whole Steam Seabass with Lime Sauce, priced at $30 with a beer. The lime sauce on this, accentuated with chilli padi, is puckeringly spicy, and so addictive. Order a side of rice to go with, and quell the spice with sips of your Singha.
Beyond just being able to enjoy Singha beer paired with quality Thai food, the Singha Food Fest also offers you opportunities to gain perks when you dine. Getting a set meal entitles you to one Singha point. Additional orders of beer get you one more point for a 320ml Singha bottle, or two points for a 620ml Singha bottle. Accumulate five points and get a free 320ml bottle of Singha, or 10 points for a free 620ml bottle.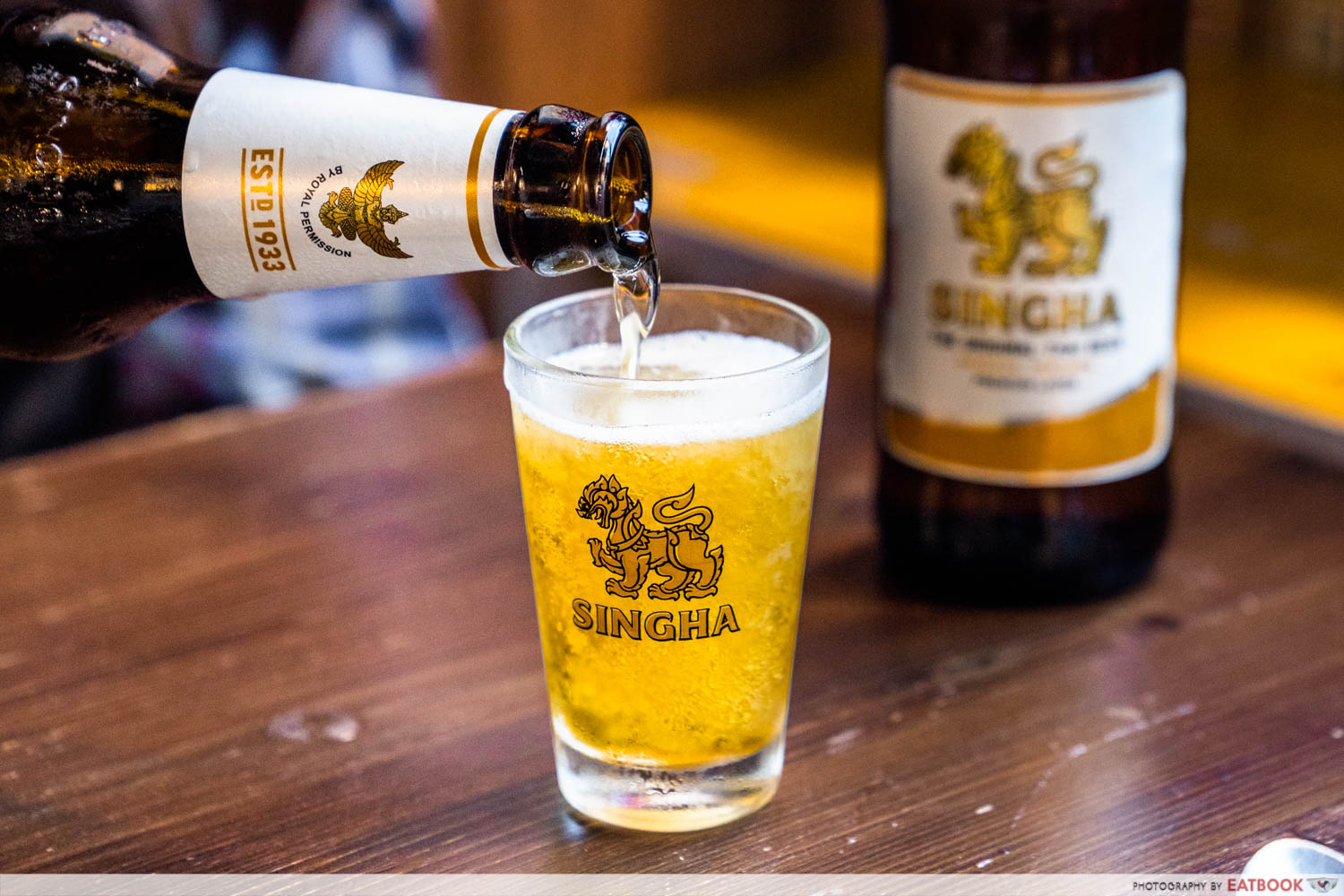 All you need to do to get the freebies above is to register on the Singha Food Fest website, and have the staff at the restaurant you're dining at scan your personalised QR code for the points to be credited.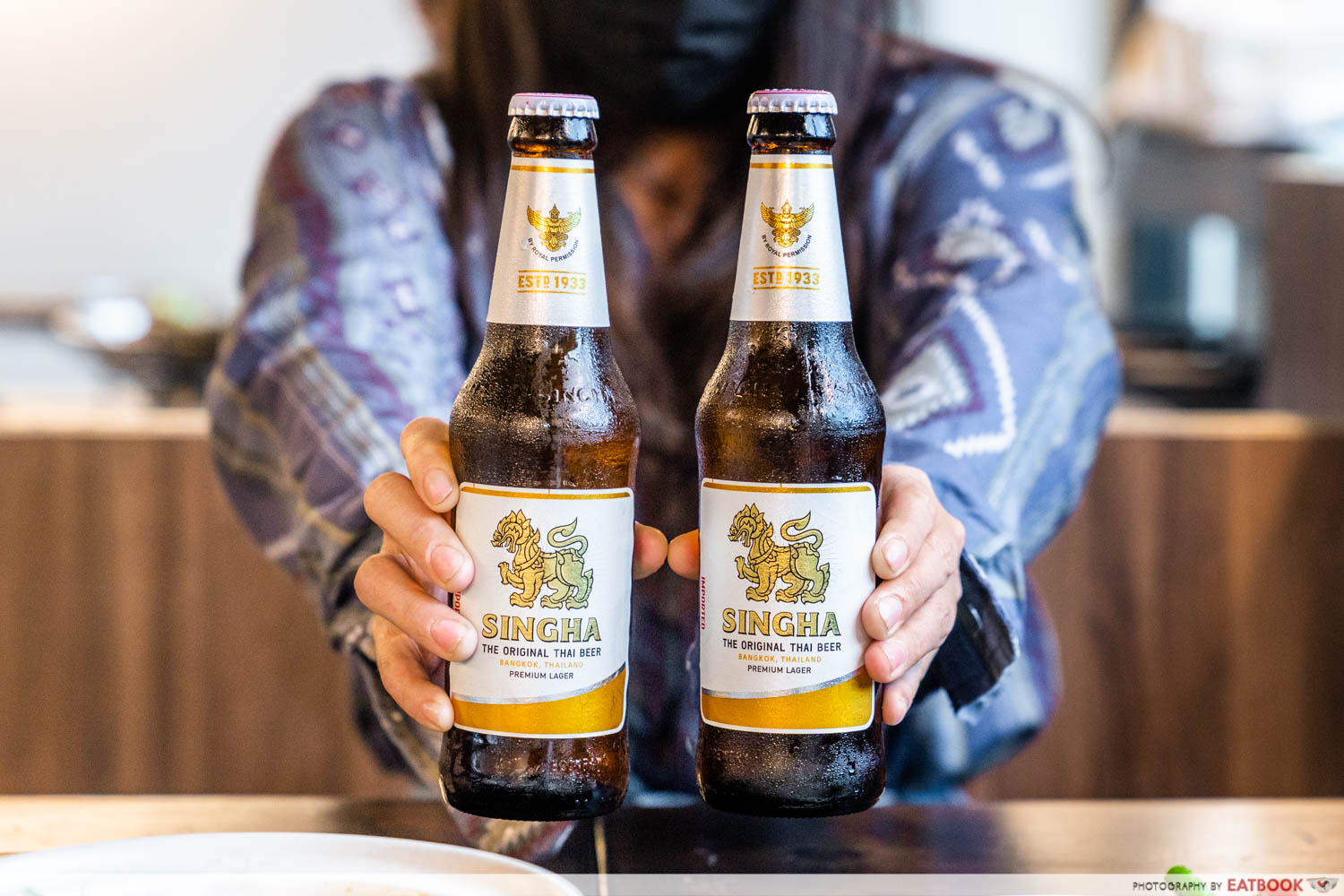 Choose to dine at all 17 of the participating restaurants, and receive a $100 voucher you can spend at the Singha Food Fest. Joining the fest also gives you a chance to enter the lucky draw and win a 2D1N staycation at Andaz Singapore.
Photos taken by John Lery Villanueva.
This post is brought to you by Singha.
The post Singha Food Festival Offers Thai Restaurant Set Meals With Beer From $10 Islandwide appeared first on EatBook.sg – New Singapore Restaurant and Street Food Ideas & Recommendations.