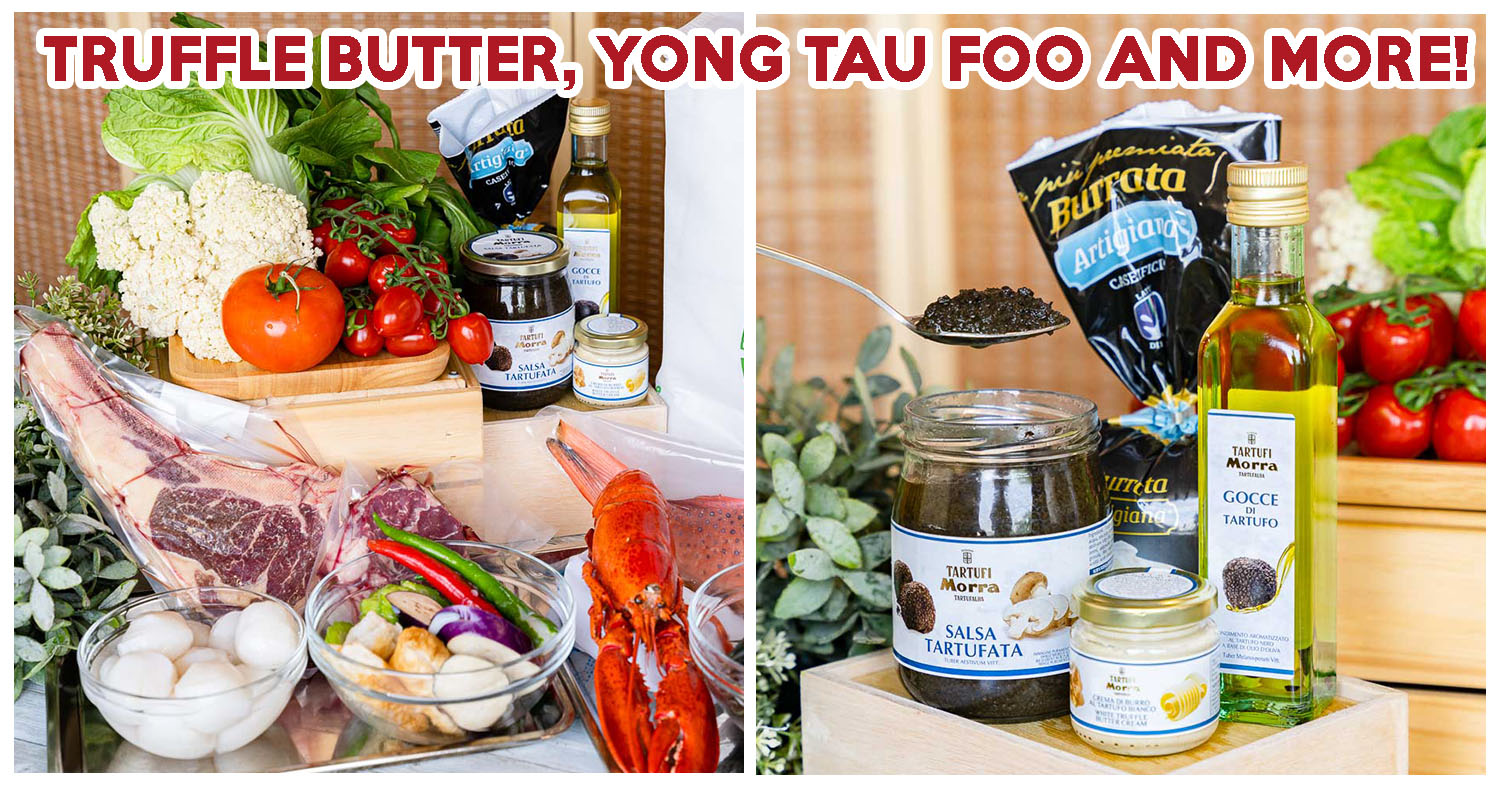 Harvest.sg for online grocery shopping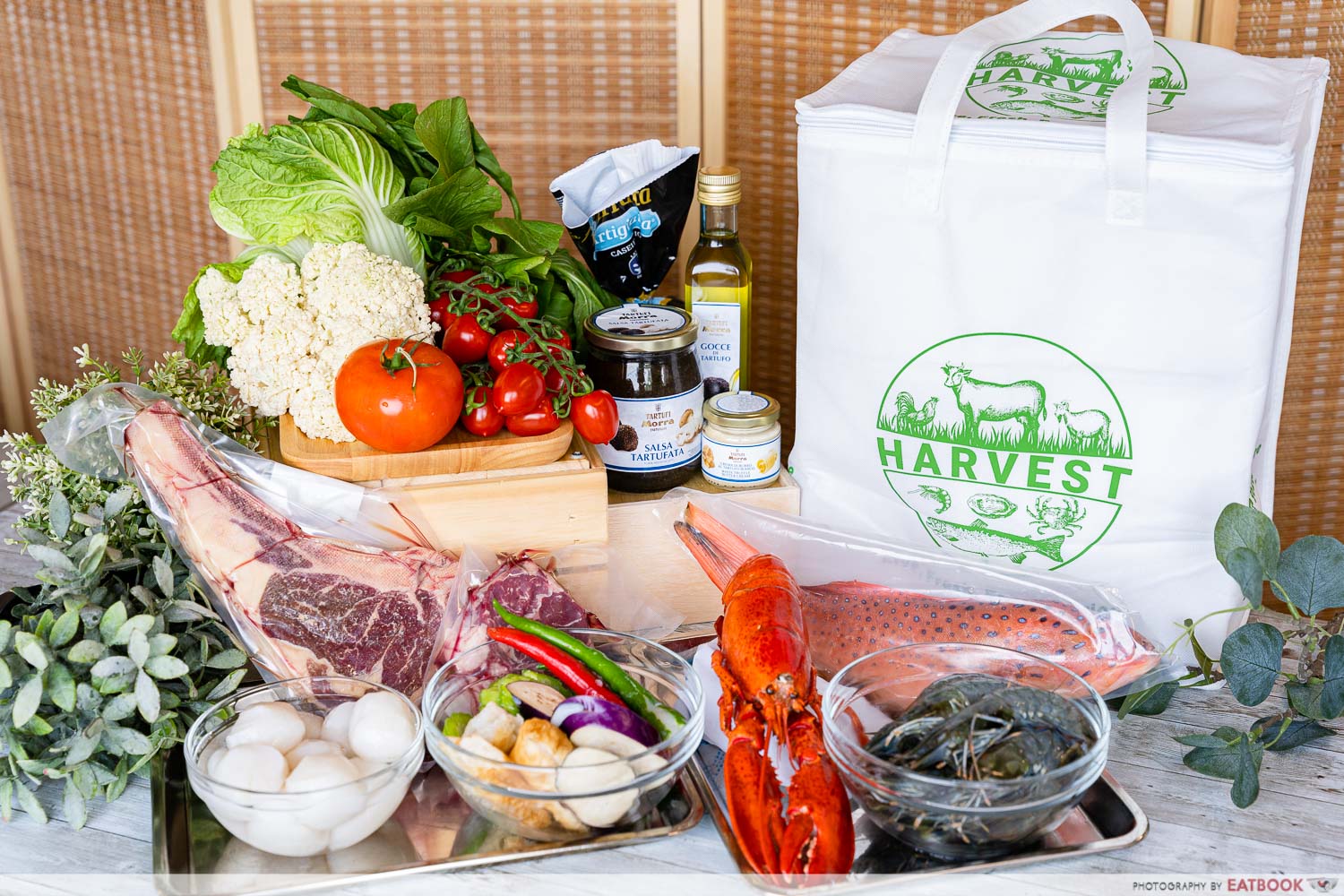 As the pandemic presses on, restrictive measures on dining out have fuelled a surge in home cooking. However, lugging groceries from a packed supermarket never seems to be a safe nor fun idea. Many have turned to online grocery shopping, and Harvest.sg has made this easy as a one-stop-shop for live and fresh produce and more. 
There's even free delivery and a 2% rebate when you order above $69—a value easily attainable for weekly grocery runs. If you're a lover of deals, another thing to look out for is their flash deals featuring fresh produce almost at cost prices!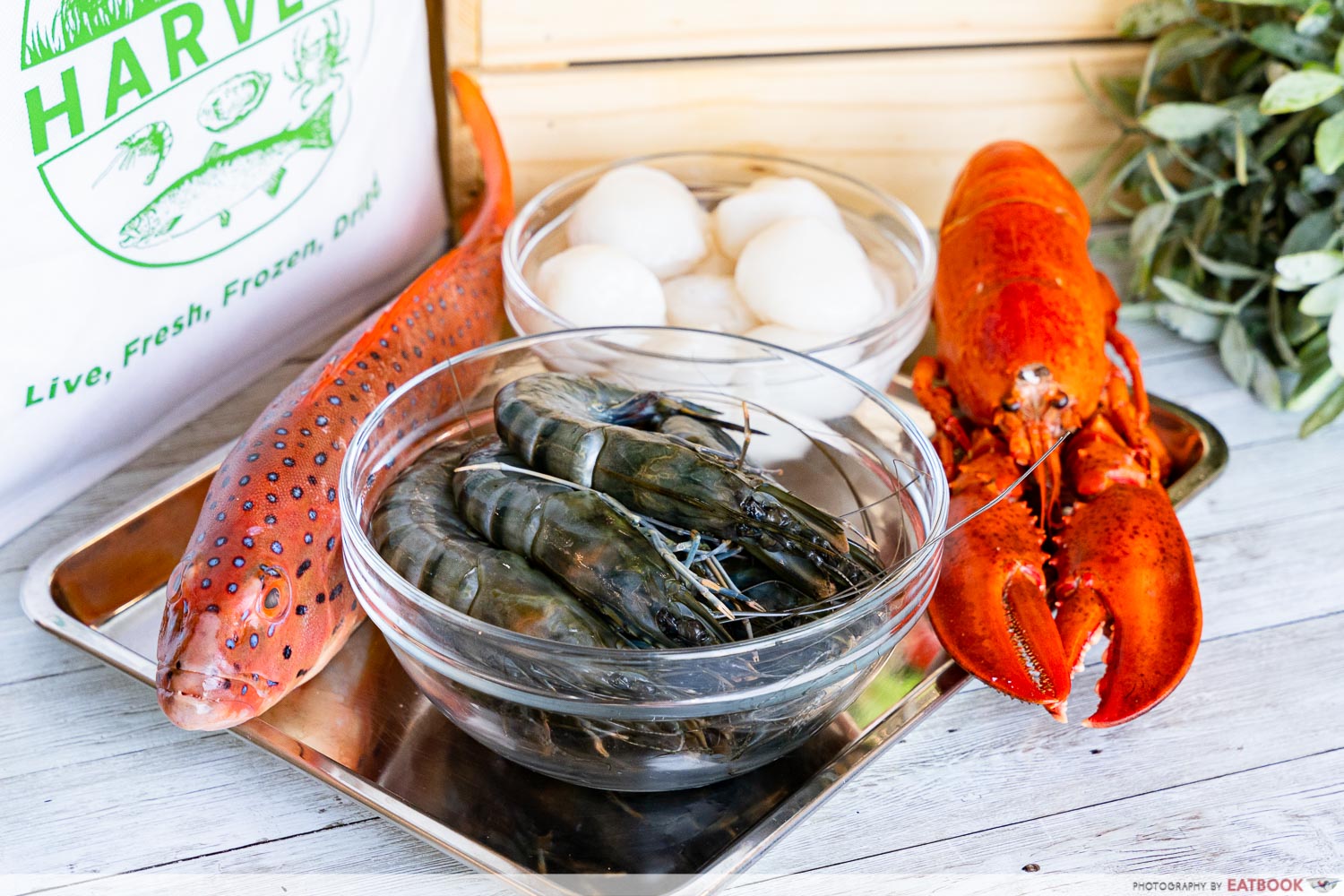 Harvest.sg will impress you with a wide selection of live and fresh seafood, ranging from the more common Fresh Wild Kunning ($5.95 for 500g), to the more exotic Live Coral Trout ($75 for ~700g).
The best thing for new home cooks is that these fish are delivered whole, scaled, and gutted. There are also cooked options such as the Cooked Boston Lobster ($18.90 for ~400g) and Baby Cooked Crawfish ($18.90 for 800g). These mean easy cleaning and prepping, especially when you're rushing to cook during that short 1-hour work-from-home lunch break.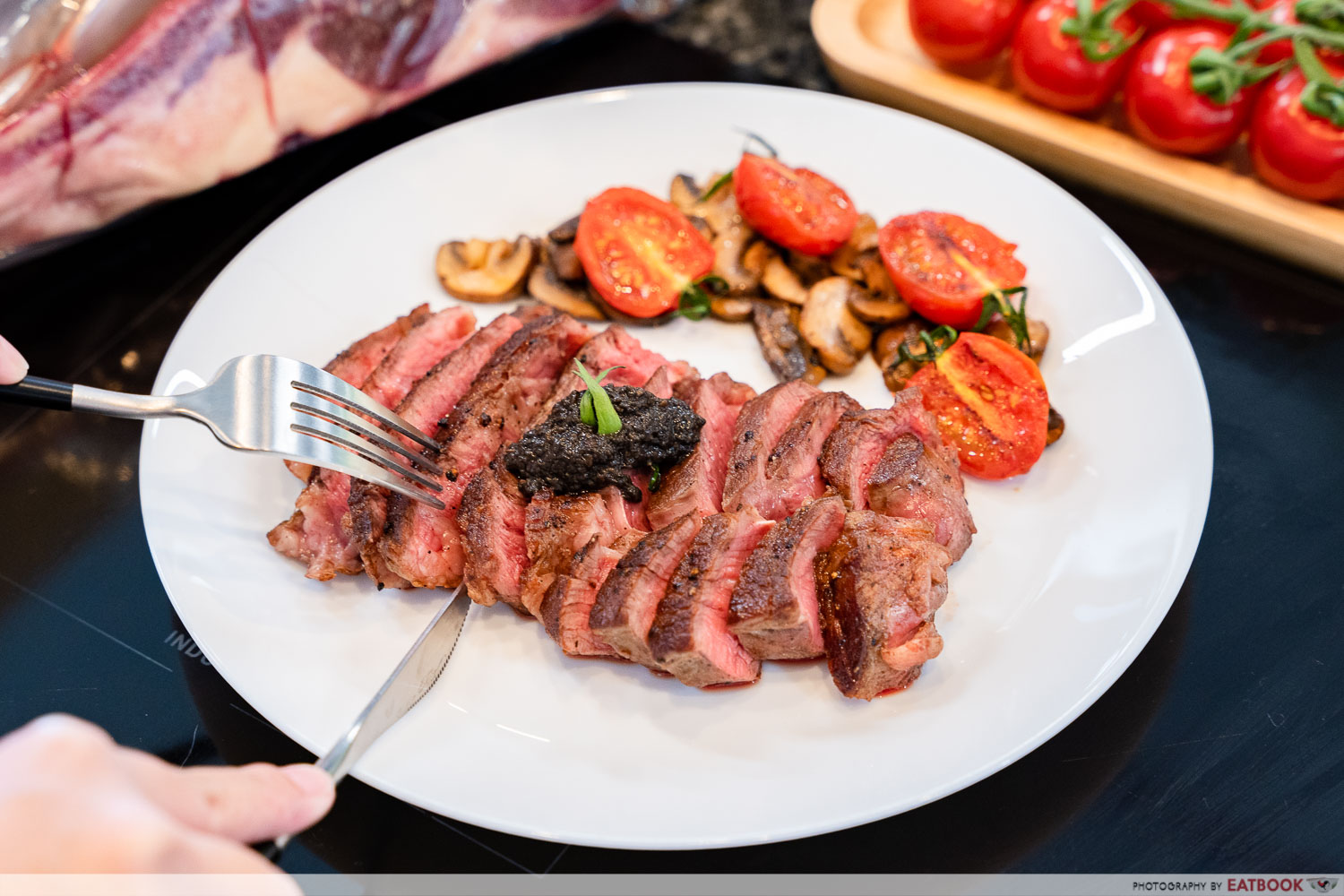 As a nod towards more home-cooking experiments, they also offer individually vacuum-packed Fresh AUS 45 Days Dry Aged Barley Fed Beef Ribeye MS4+ at $43.50 for 250g. Even for amateur cooks, this well-marbled slab of aged meat stays tender and juicy with a quick sear on the pan on both sides.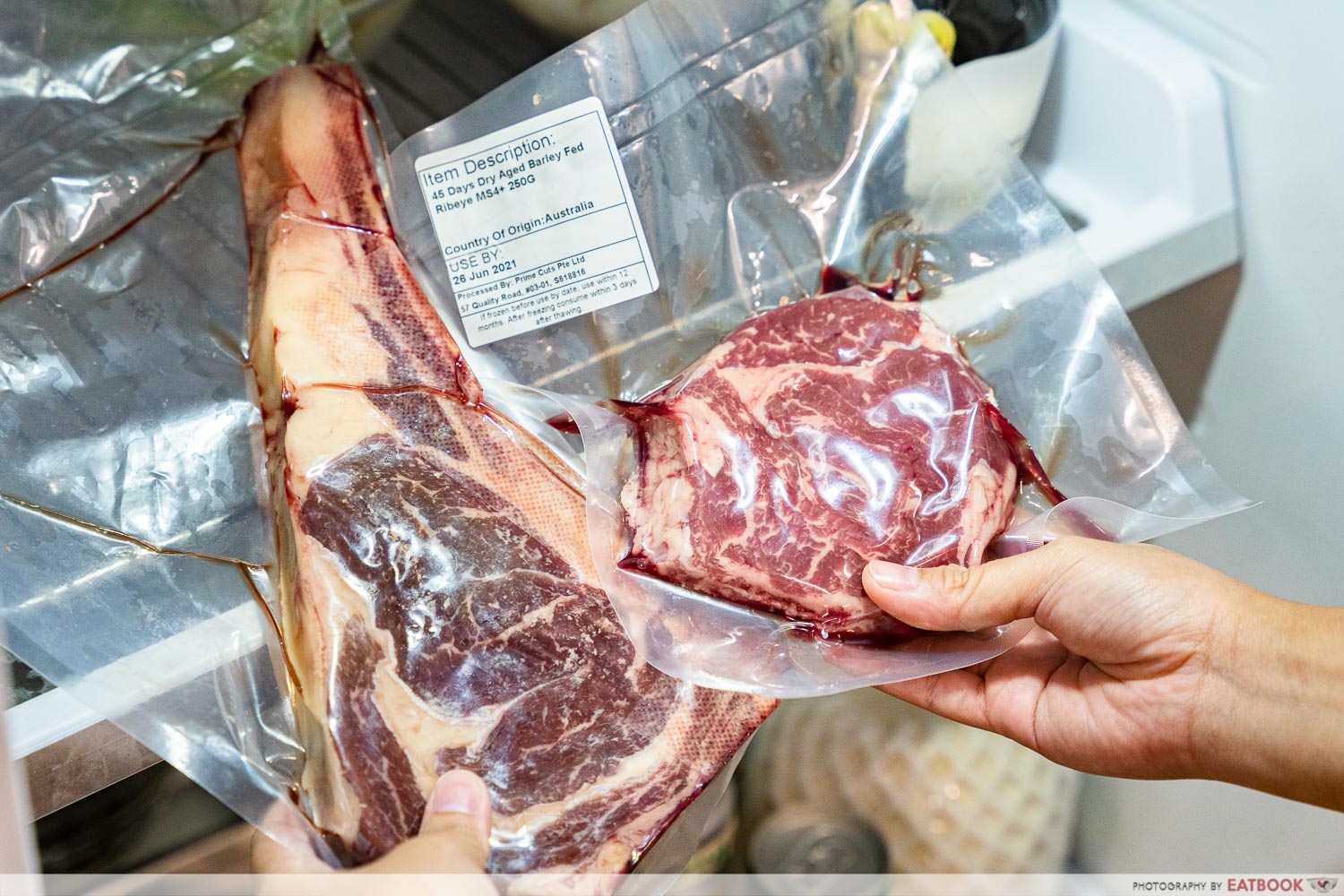 There's also the fancy Fresh AUS Vintage Grass-Fed OP Ribs MS3+ ($41.50 for 550g) for those who prefer the richness of grass-fed beef. Otherwise, there is also the cheaper and more popular Fresh NZ Grass Fed Free Range Striploin Steak MS 2 at only $7.50 for 200g.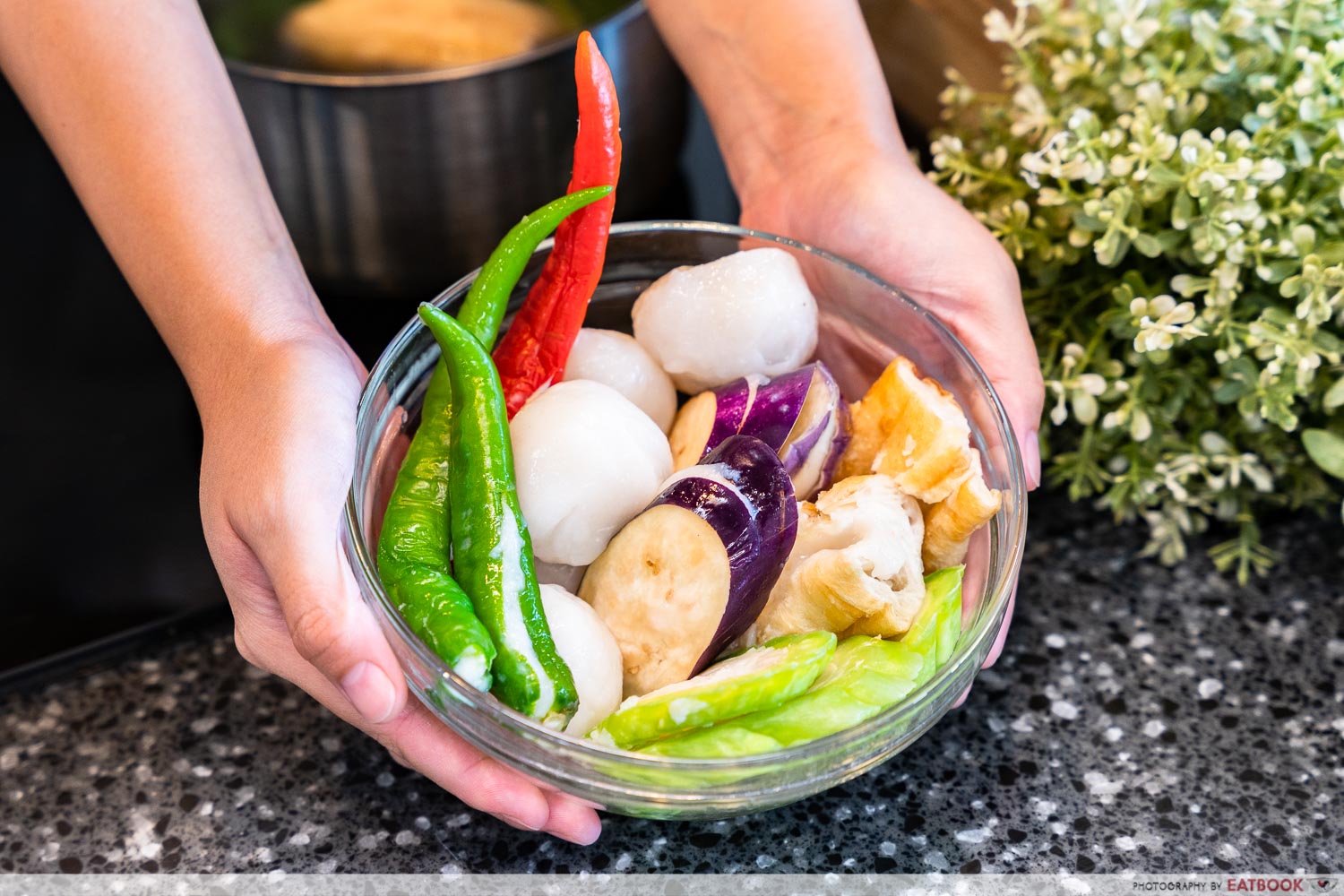 Under the category 'Local Delights', you can find an extensive variety of yong tau foo ingredients. Add some Fried Fishcake ($0.70), Fresh Chilli ($1.40 for three) and Fresh Eggplant ($1.40 for three) with fish paste embedded in the middle to a bowl of soup for a hearty dish. Or re-create some Haidilao experience at home with their Fresh Fish Paste ($2).
If you're always suffering from food envy with food trends online, recreate your own truffle grilled cheese toast with some Italian Butter Truffle ($18.90) or Italian Summer Truffle Mushroom Sauce ($49.80) for an added kick of umami.
For that infamously gooey and creamy burrata salad, get a Chilled Artigiana Burrata ($15.50) and some Tomato Holland On Vine ($8.50), which are bright red, juicy, sweeter, and bigger than regular cherry tomatoes.
Otherwise, order their life-saving and tasty ready-to-cook meals ranging from Truffle Mashed Potato ($4.30) for sides to Honey Orange Glazed Salmon ($10.30) for mains.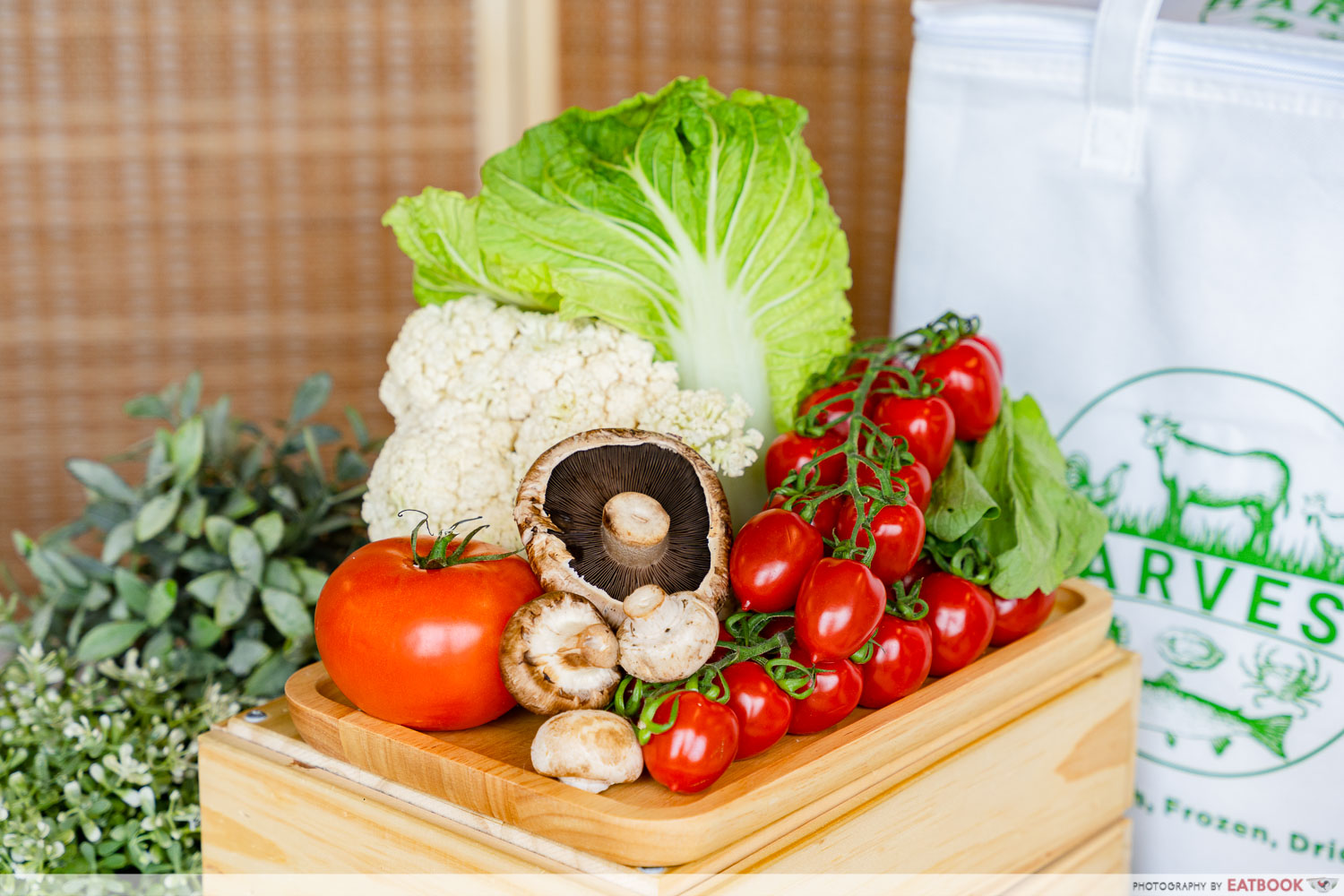 A fun nugget of information about Harvest.sg is that they are family-owned, with an ethos to achieve zero food waste for Singapore. Low-income families can get access to their donation booths which contain excess food collected from markets and ports.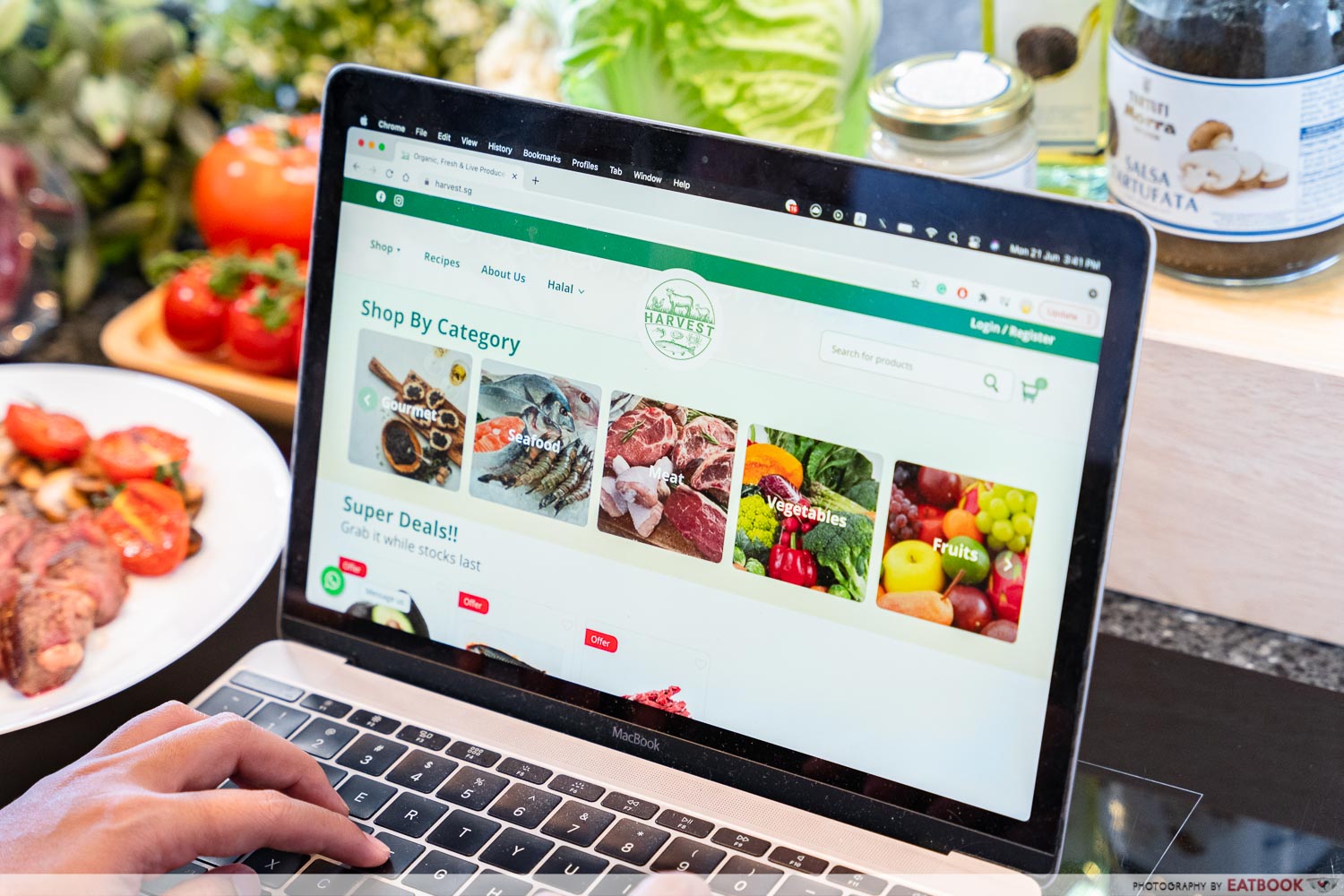 To kick things off, here's an exclusive promo code 'Eatbook10' for 10% off your first purchase with no minimum spending! Delivery to your doorstep takes only one to two days. Order all your ingredients on Havest.sg and kick start a cooking project at home using our fun and easy frozen prata recipes and one-pot Italian food recipes.
12 One-Pot Italian Recipes, Including Stovetop Pizza And Easy Lasagna
Photos taken by Keith Kok.
This post is brought to you by Harvest.sg.
The post Harvest.sg: Online Grocery Has Largest Range Of Fresh Produce In SG, Including Boston Lobster, Aged Beef, And Yong Tau Foo appeared first on EatBook.sg – New Singapore Restaurant and Street Food Ideas & Recommendations.