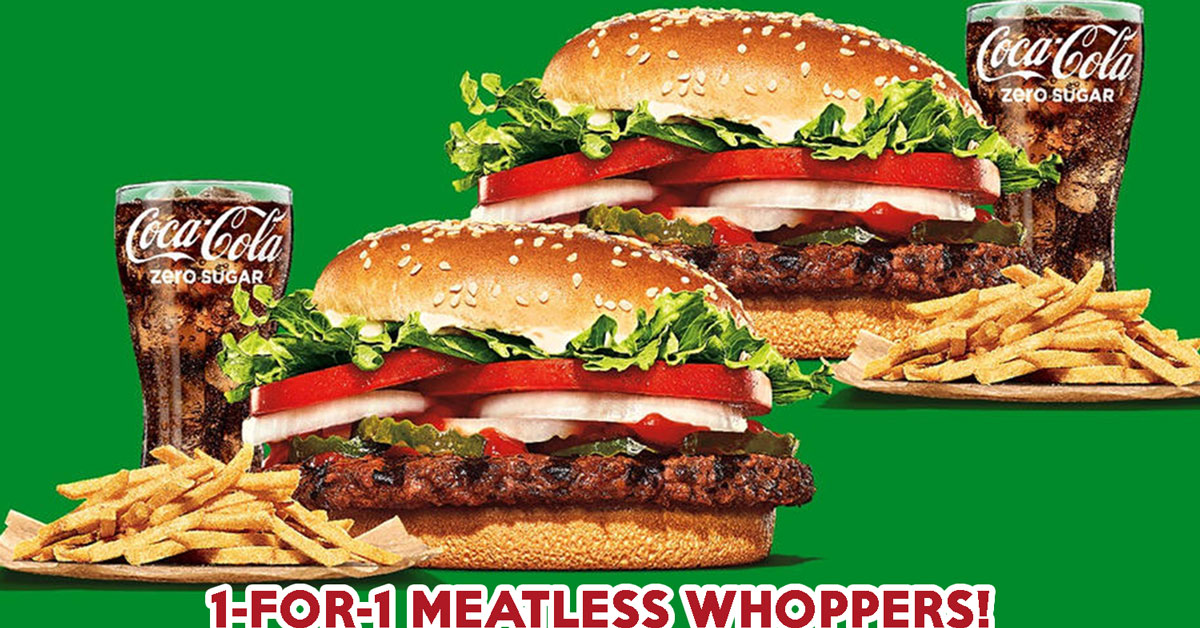 Plant-based whopper at Burger King
It's heartening to see more and more fast food giants coming up with more inclusive options for their diners, with Burger King stepping up their game to bring the plant-based Whopper to the Singaporean masses.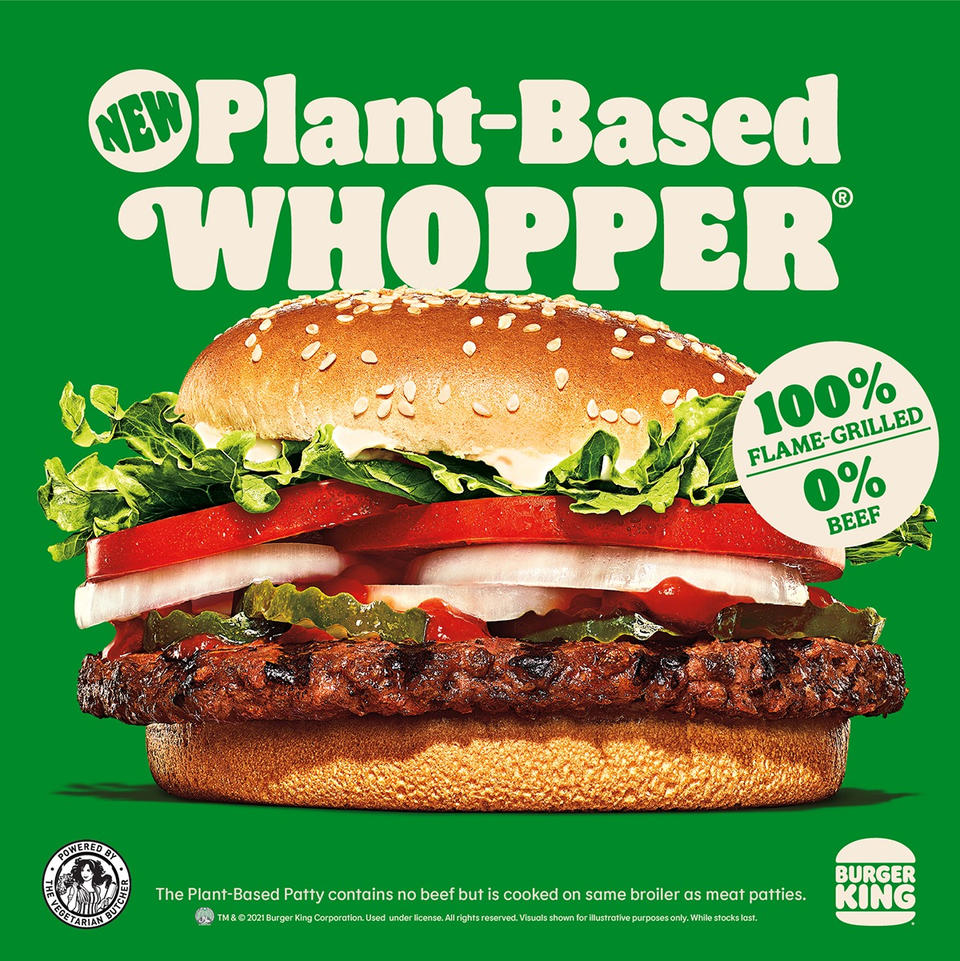 Image credit: Burger King Singapore
Sandwiched between two of their signature sesame buns, the burger includes a flame-grilled meatless patty from faux meat specialists, The Vegetarian Butcher, which has Dutch origins. This exact plant-based patty was initially released to the European public in 2019 and counts soya, wheat, and spices among its ingredients. 
7-Eleven Has Ready-To-Eat Impossible Burgers for $5.90 From 26 May
Other than just the patty, you get a healthy dose of veggie delights in the toppings as well, with tomatoes, lettuce, pickles, and white onions to further fill you up in one burger. In case you didn't know, each burger will be priced at $6.90 a la carte and $9 for a set meal.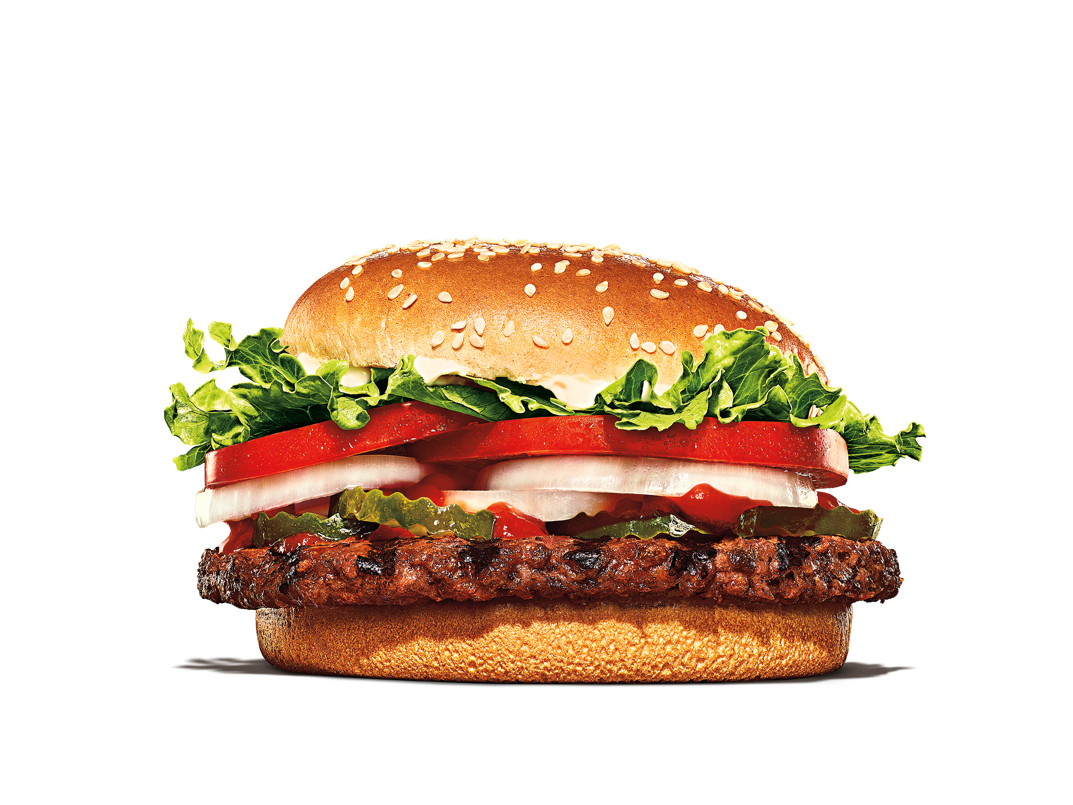 Image credit: Burger King Singapore
Luckily for us, they've collab-ed with Deliveroo to give us an offer we can't refuse. For only $10, you get to enjoy two sets of plant-based Whoppers, together with fries and Coke Zero. This particular deal is only limited to 500 redemptions for home deliveries from 18 June to 21 June this year.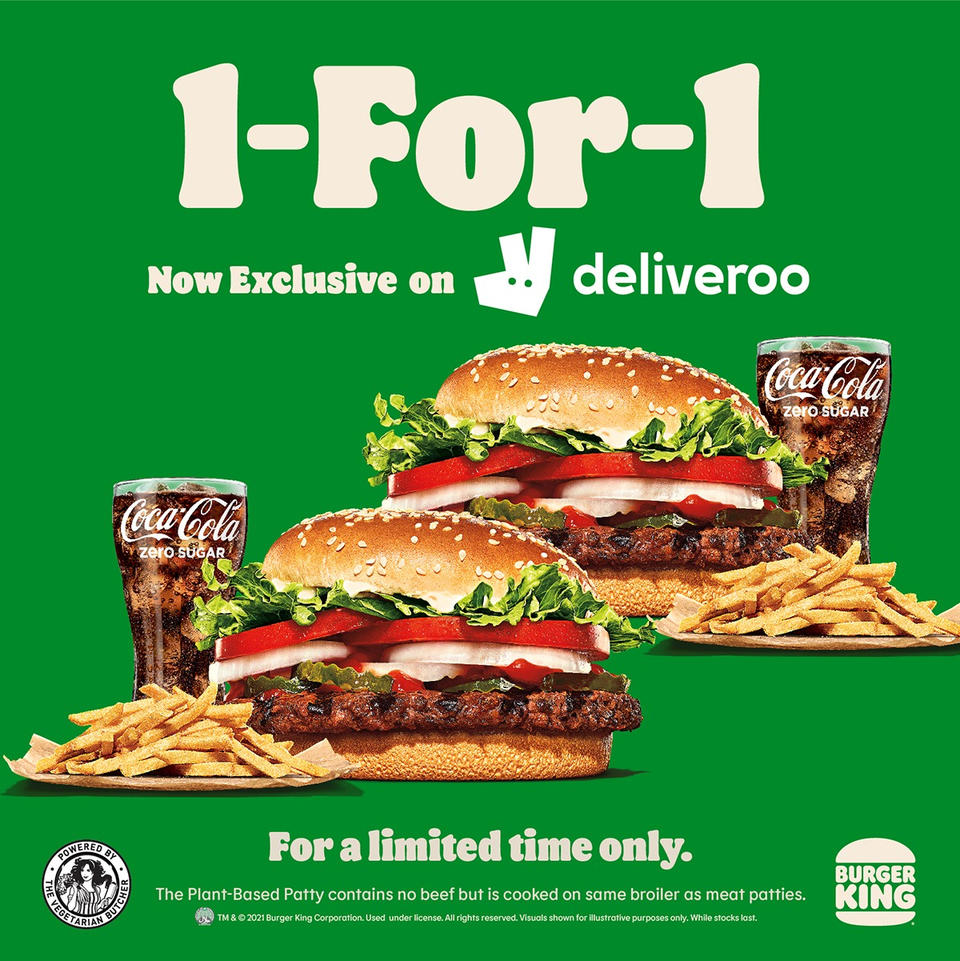 Image credit: Burger King Singapore
FYI, the plant-based Whopper only releases in all Burger King outlets from 22 June onwards, so you're really having exclusive access to the burger through Deliveroo.
If you're completely new to Deliveroo, stand to redeem a $10 discount on any Burger King order, by just entering code 'PLANTWHOPPER', with a minimum order of $20. This offer will be valid until 30 September this year.
For other new food around the country, check out McDonald's new BTS meal with two new dipping sauces launching on 21 June. Alternatively, Rotiboy has opened its first outlet in Singapore, selling their famous coffee buns from across the Causeway.
McDonald's BTS Meal To Launch On 21 June With Two New Sauces
The post Burger King Has New Plant-Based Whoppers, With 1-For-1 Deal On Deliveroo appeared first on EatBook.sg – New Singapore Restaurant and Street Food Ideas & Recommendations.