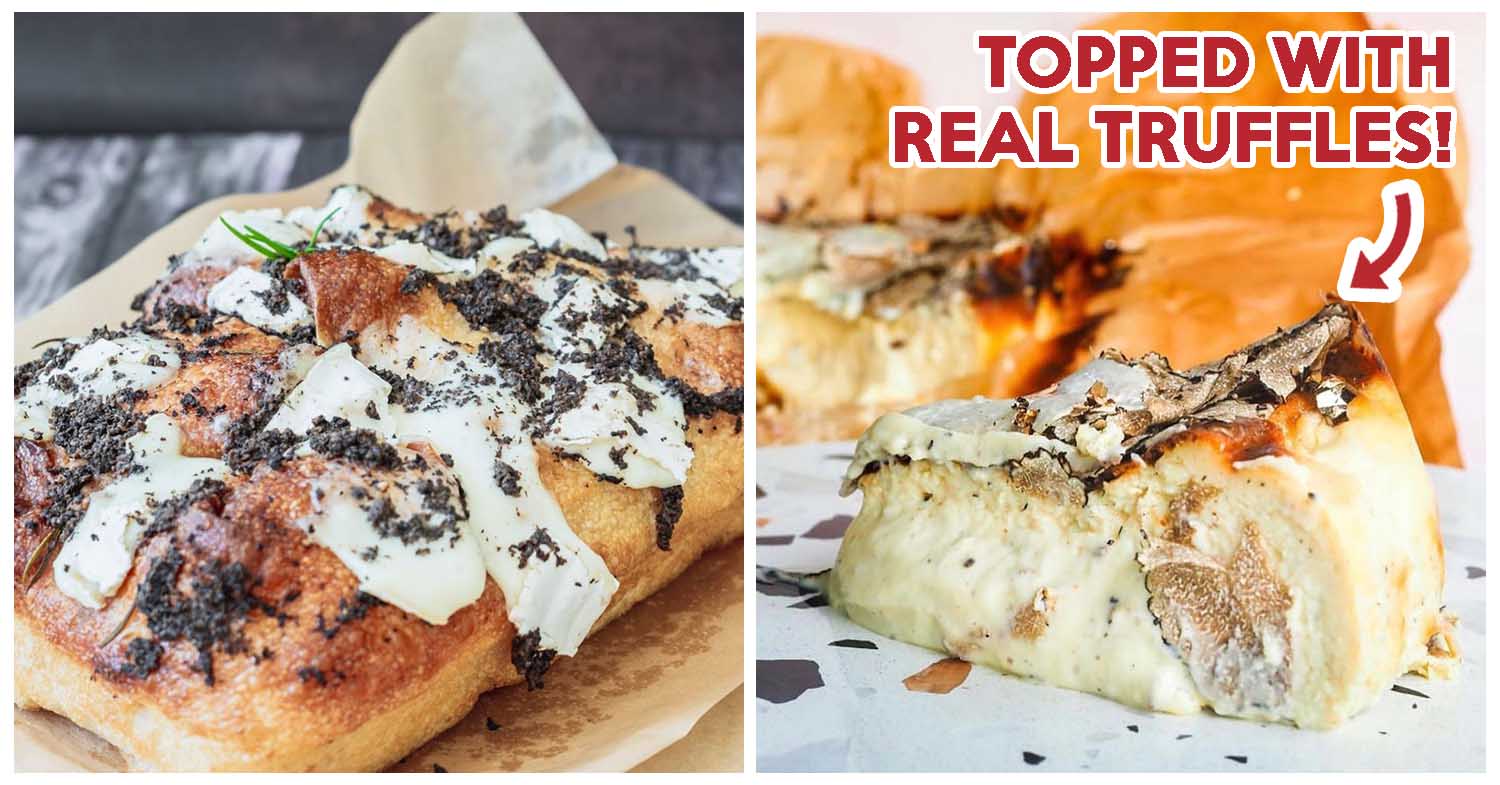 Alouette and Mimieu Bakery
You might have once seen Farine Affairs floating around your IG feed, if not only for their truffle-, and molten camembert-laden bakes. Formerly run by two bakers, the pair has since now closed Farine Affairs, and split up to run their own IG businesses—Alouette, and Mimieu Bakery, although they sell roughly the same items.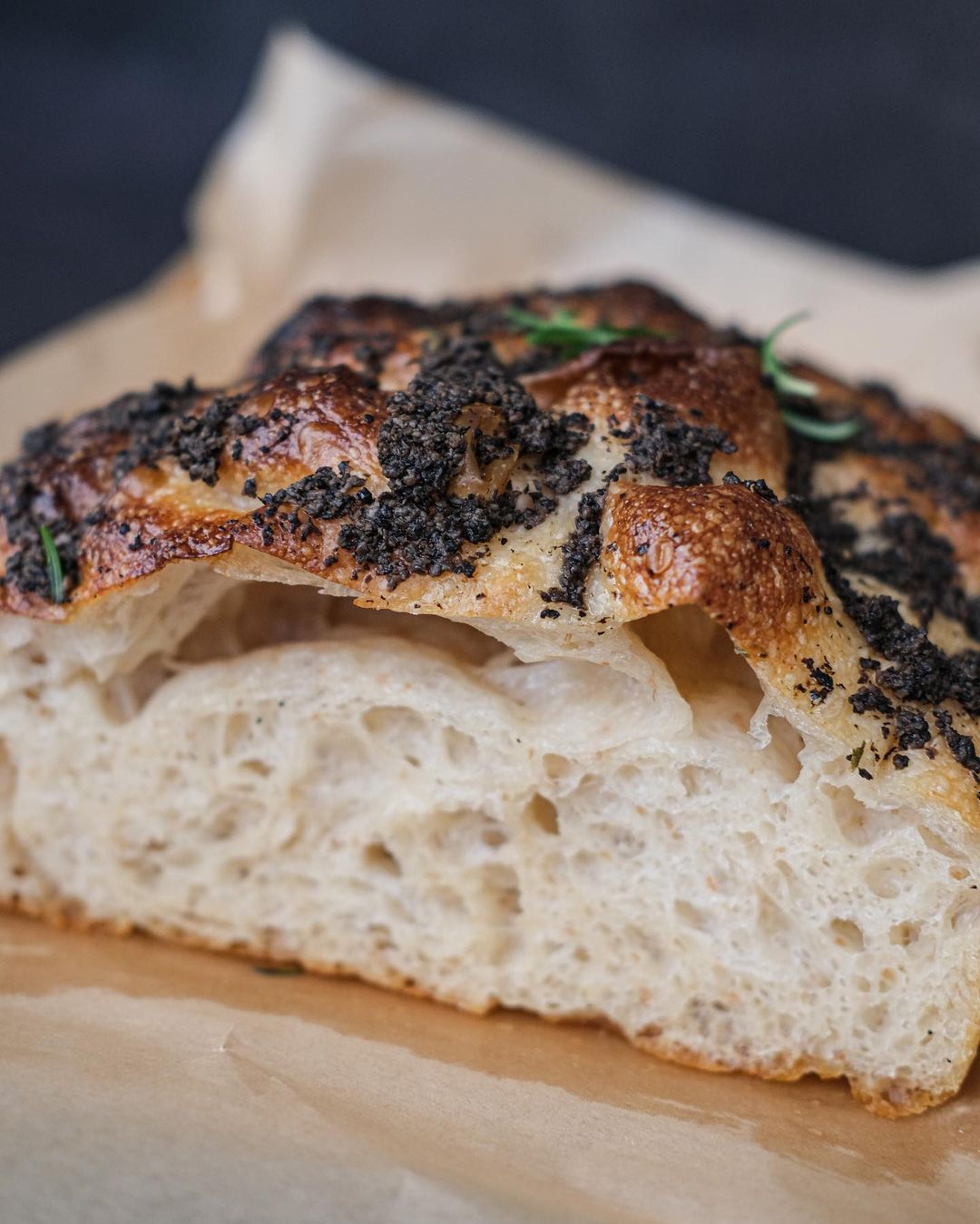 Image credit: @tasteoftasha
Now that there are two bakers with approximately the same menu, the good news is that you have double the chances of getting your hands on their in-demand bakes. But here's the bad news: both the bakers have wait times of at least one to two months, with pre-orders already being taken for as far off as Christmas 2021.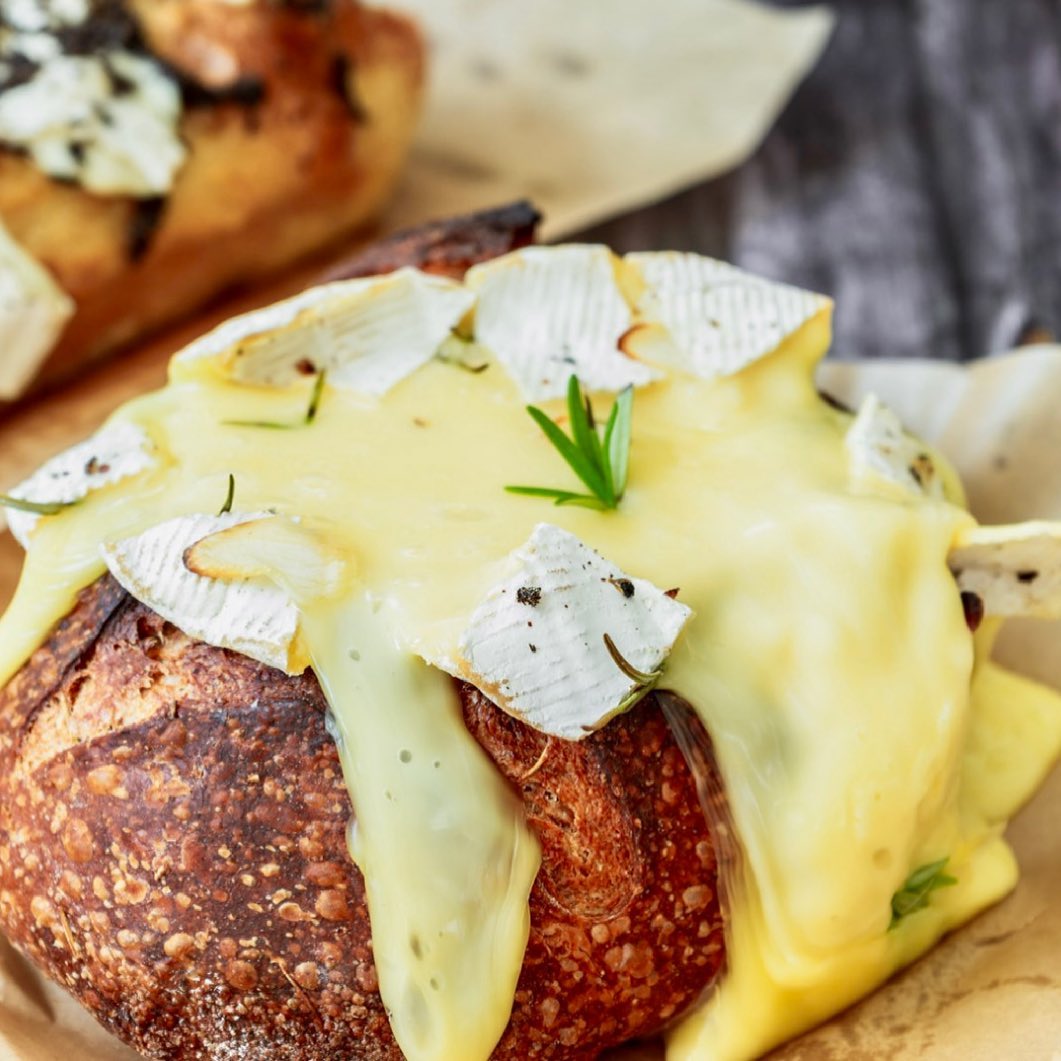 Image credit: @acframes_
The signature bakes at both Alouette and Mimieu Bakery are the same, one of them being the Sourdough Loaf With Camembert ($27.80), or Sourdough Loaf With Double Camembert ($34.80), the latter of which gets you 250g of the cheese spilling every which where, best served slightly warmed in the oven for maximum oozy gooey effect.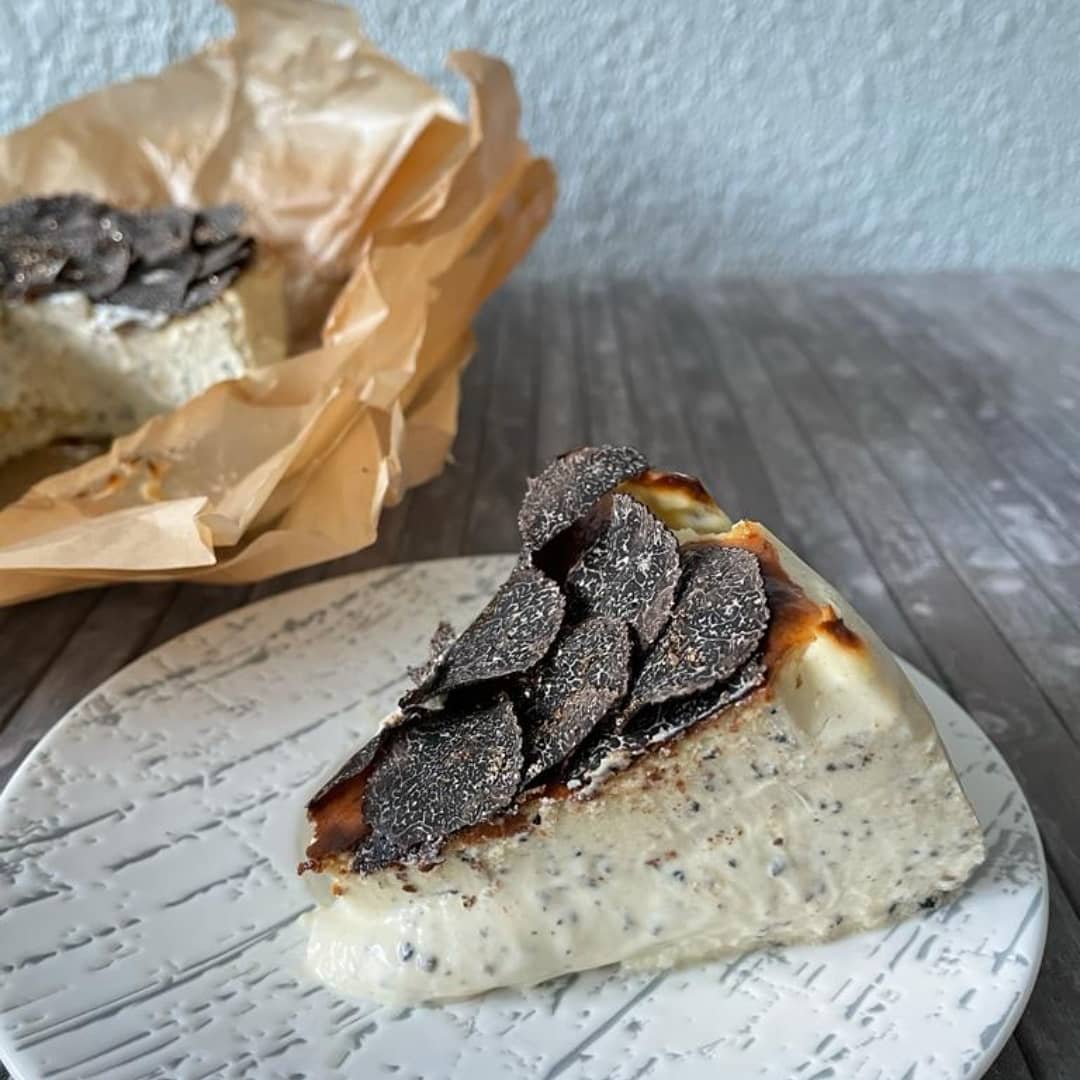 Image credit: @tjang.fonda
The burnt cheesecake trend has gone on for a while in Singapore, but the ones at Alouette and Mimieu Bakery have got to be the most OTT yet. The Truffle Burnt Cheesecake that they make are speckled with real truffle, and topped with a whole layer of the atas ingredient. Each season's truffles are different, and you can even order a white truffle iteration when it's in season. The price for this ranges from $138 to $178 at Alouette, or $148 at Mimieu Bakery.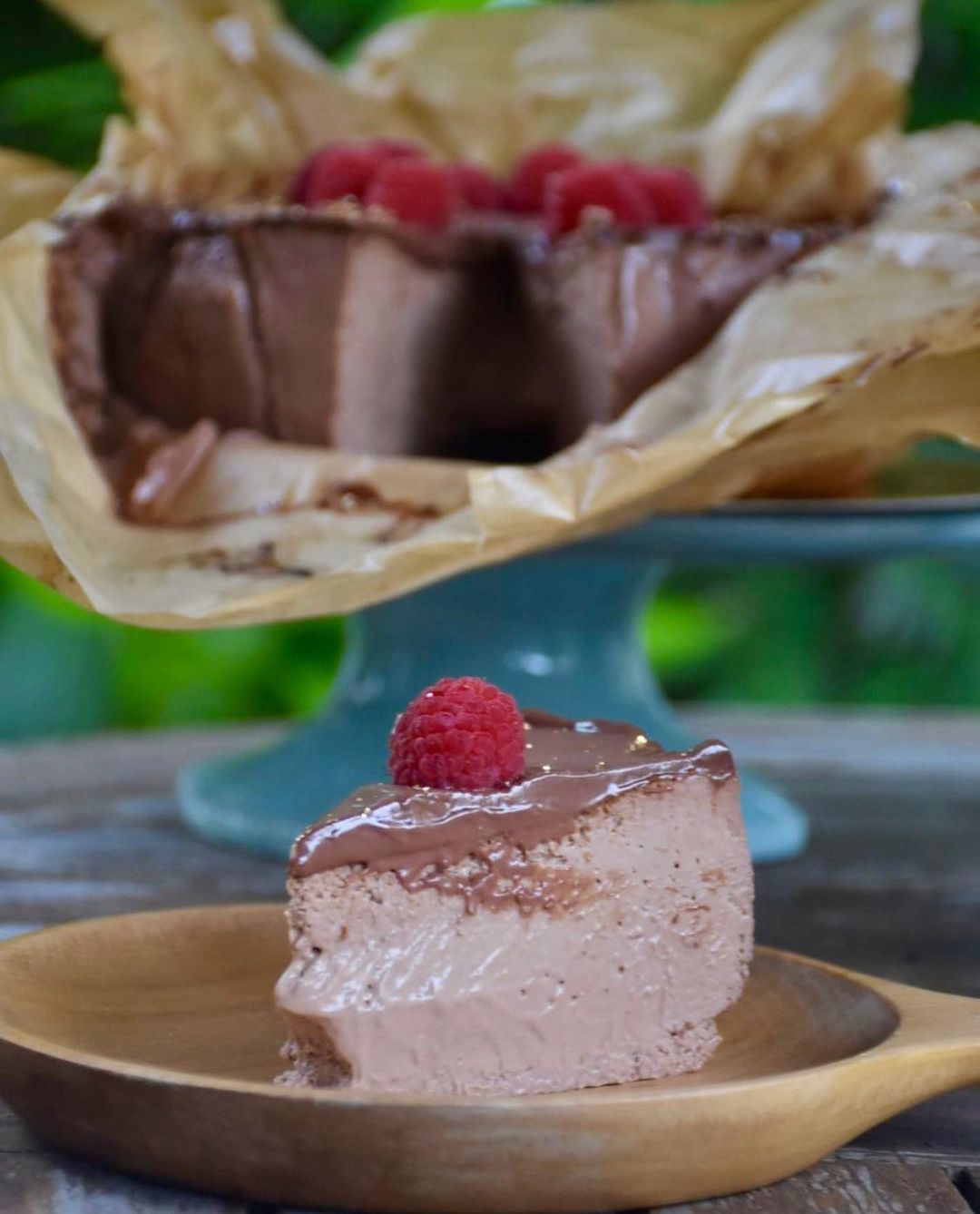 Image credit: @thefoodchapter
If truffles ain't your thing, they both also do a Valrhona Chocolate Burnt Cheesecake ($68), and alcoholic Baileys Burnt Cheesecake ($68), both of which sound absolutely heavenly.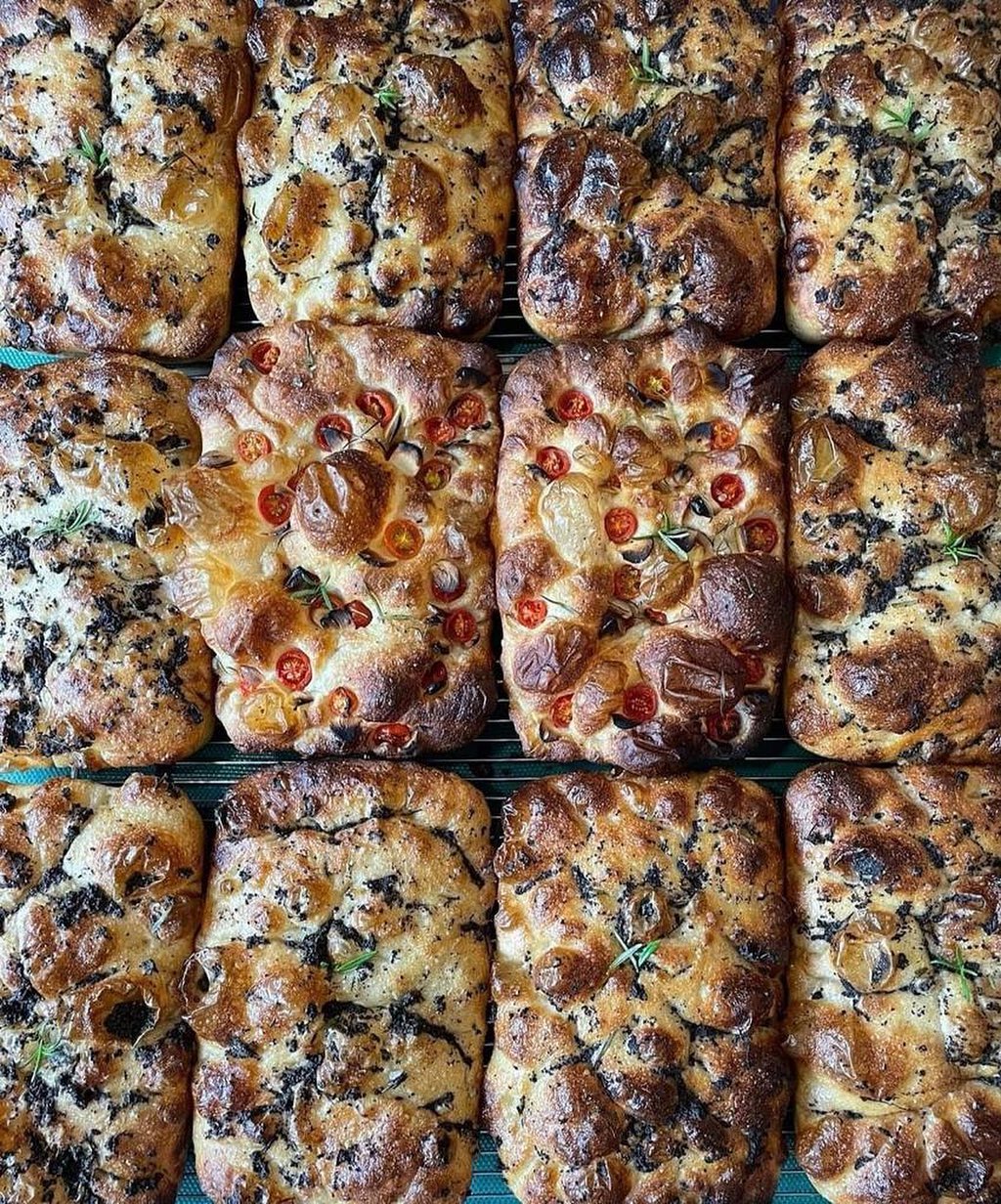 Image credit: @alouette.sg
Decadent burnt cheesecakes aside, both Alouette and Mimieu Bakery are said to do smashing, utterly blistered sourdough focaccias. Have them Classic Focaccia ($16.80/$29.80), topped with the usual suspects of cherry tomatoes, and assorted herbs, or stick to the truffle theme and get the Truffle Focaccia ($21.80/$39.80). You can get a half-half at Mimieu Bakery for $34.80 so it's the best of both worlds.
PICKLE Bakery Review: Buckwheat Chocraunts, Burrata Sandwiches And More At Everton Park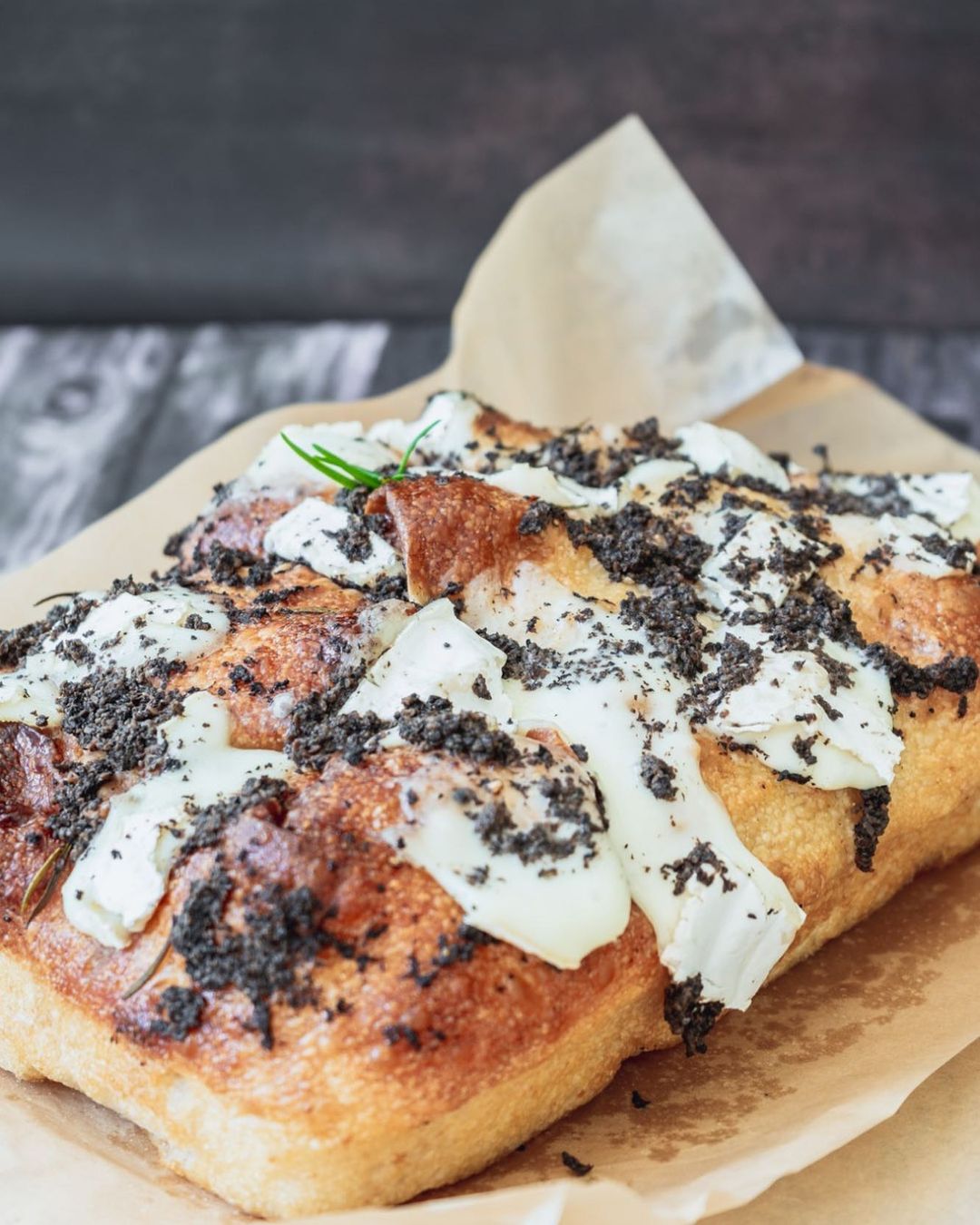 Image credit: @acframes_
There is also, now, the option to add camembert to your order of Truffle Focaccia with a top up of $15. Do note, however, that you can only add this to a full loaf.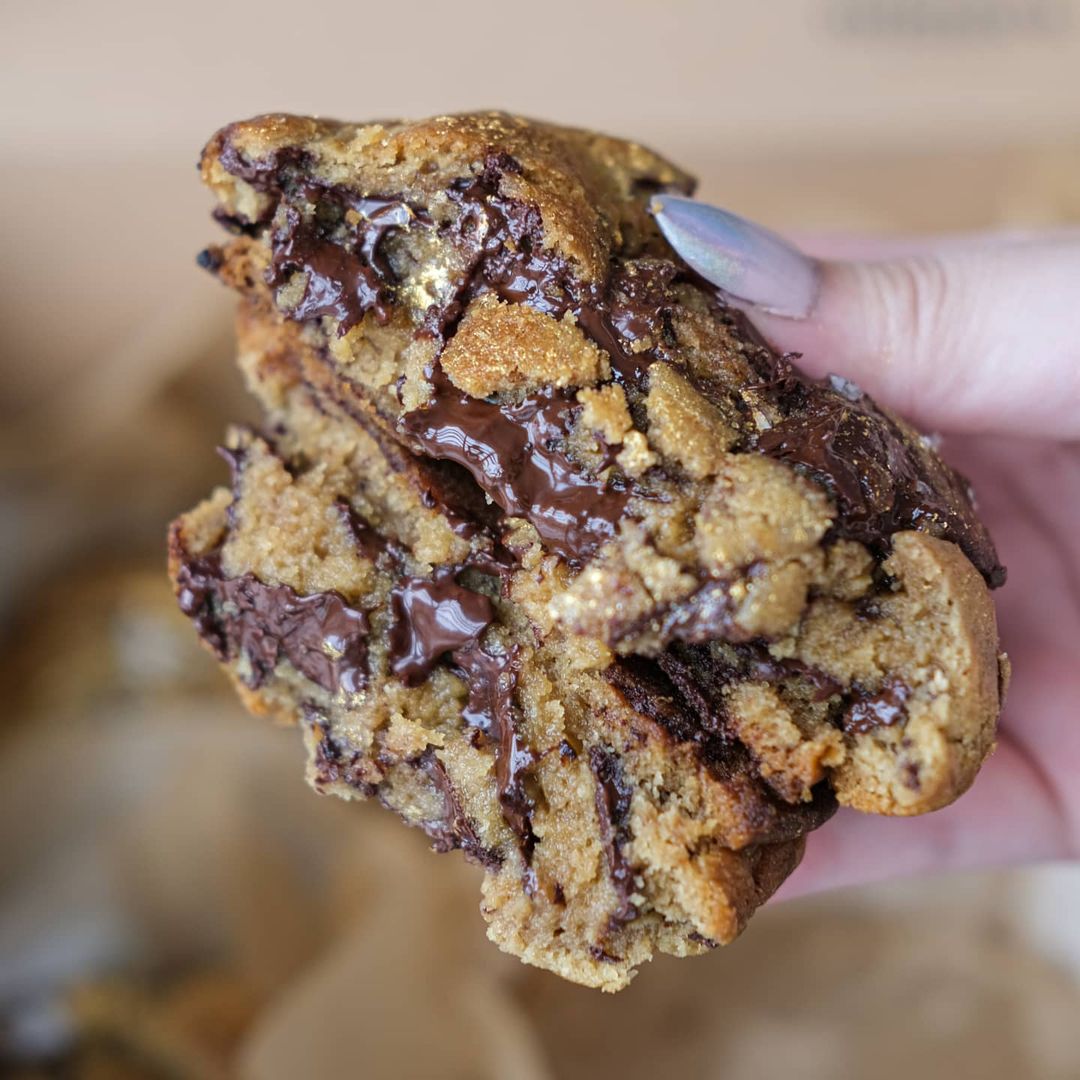 Even the humble chocolate chip cookie isn't spared the luxe touch, where edible gold dust is sprinkled on the Salted Valrhona Chocolate Cookies ($32 for four). If you're looking for a gift with a difference, here's one for you to consider.
Islandwide delivery is available for orders from both Alouette and Mimieu Bakery, with delivery charges ranging from $10 to $15. Otherwise, self-collection is available from Telok Blangah, and Bukit Timah, respectively. To order, simply send a DM to Alouette's Instagram account, or Mimieu Bakery's Instagram account.
If you're on the lookout for celebratory cakes, check out our list of birthday cake deliveries. Otherwise, PICKLE Bakery is a new bakery at Everton Park that does sourdough loaves, and buns as well!
25 Birthday Cakes In Singapore Including Custom Cakes And Chocolate Cake
The post Alouette And Mimieu Bakery: Gourmet Home Bakers With Truffle Camembert Sourdough Focaccia And More appeared first on EatBook.sg – New Singapore Restaurant and Street Food Ideas & Recommendations.