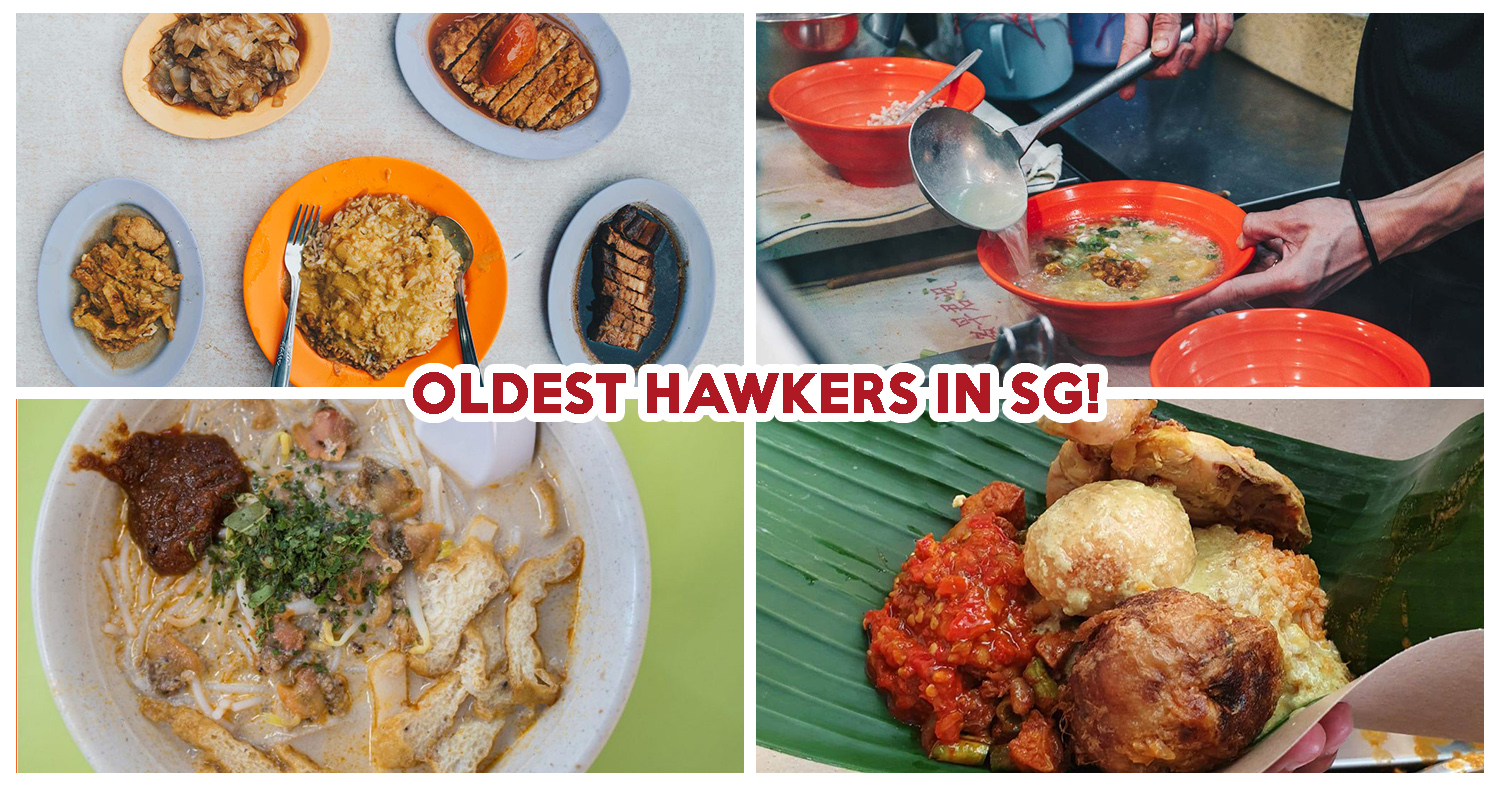 ---
Oldest hawker stalls in Singapore
---
Our amazing and colourful hawker culture has long been a point of pride for Singaporeans and our national identity, so much so that it was added to the UNESCO Representative List of the Intangible Cultural Heritage of Humanity late last year. Feasting our way through a kaleidoscope of cuisines and hawker stalls is a national pastime and a stamp of our Singaporeanness. If you feel like taking a trip down memory lane to celebrate our multicultural food scene, here are 8 of the oldest hawker stalls and eateries we have in Singapore, some of which sell dishes you can rarely find anymore!
---
1. Warong Nasi Pariaman
---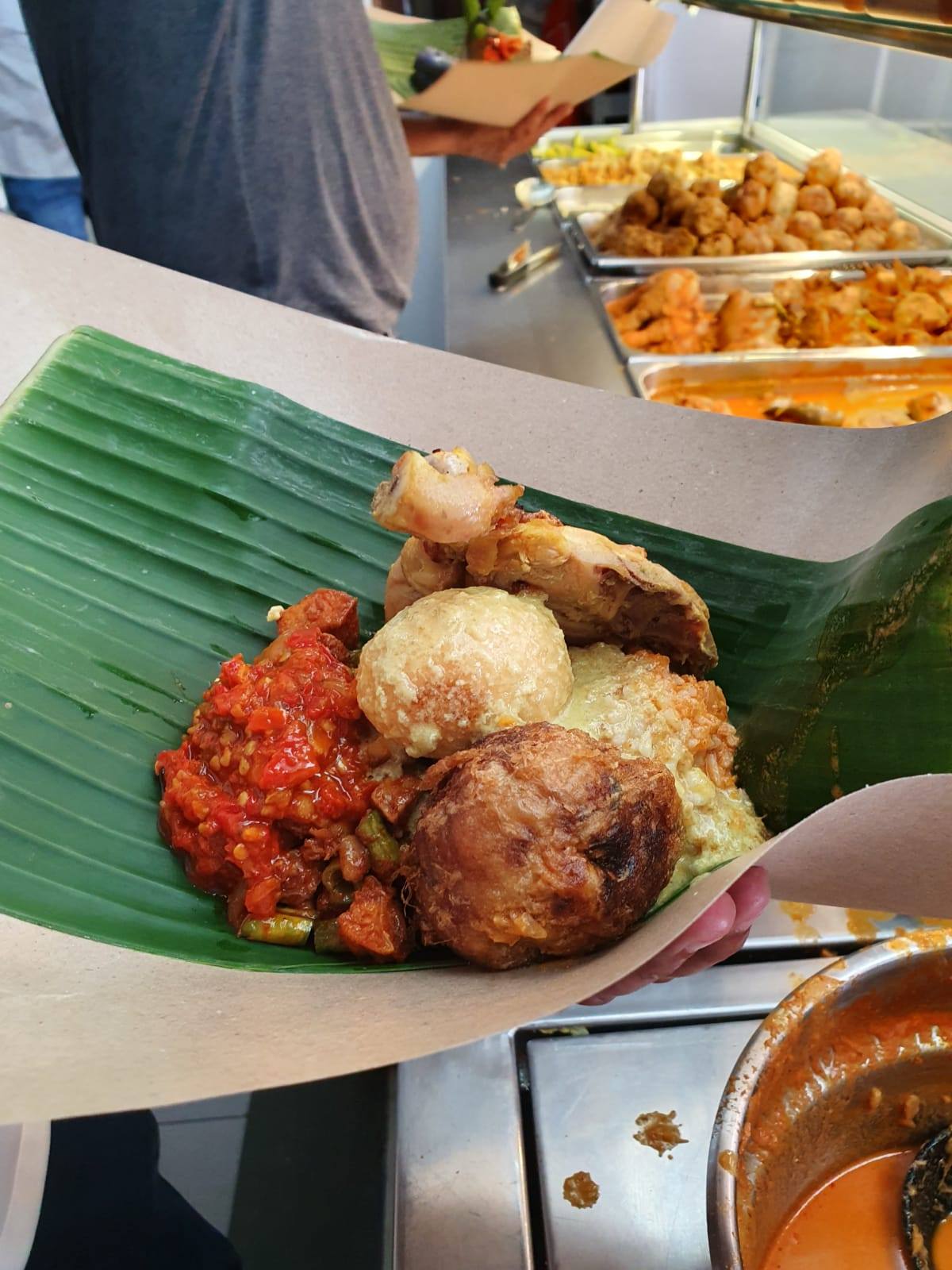 Image credit: Warong Nasi Pariaman
Tucked in a corner of North Bridge Road is Warong Nasi Pariaman, a nasi padang eatery that has been around since 1948. Here, you can find simple Malay dishes executed brilliantly, based on recipes honed through generations and the test of time. Fans love their beef rendang, slow-cooked till the beef falls apart with the merest prod of a fork, as well as their Ayam Bakar Set ($9.50), where the chicken leg stars crackling, crispy skin. Head down before 1pm if you can, as most of their dishes sell out by then!
Address: 738 North Bridge Road, Singapore 198706
Opening hours: Thurs-Tue 7am to 4pm
Tel: 6292 5898
Website
---
2. Azmi Restaurant (Norris Road)
---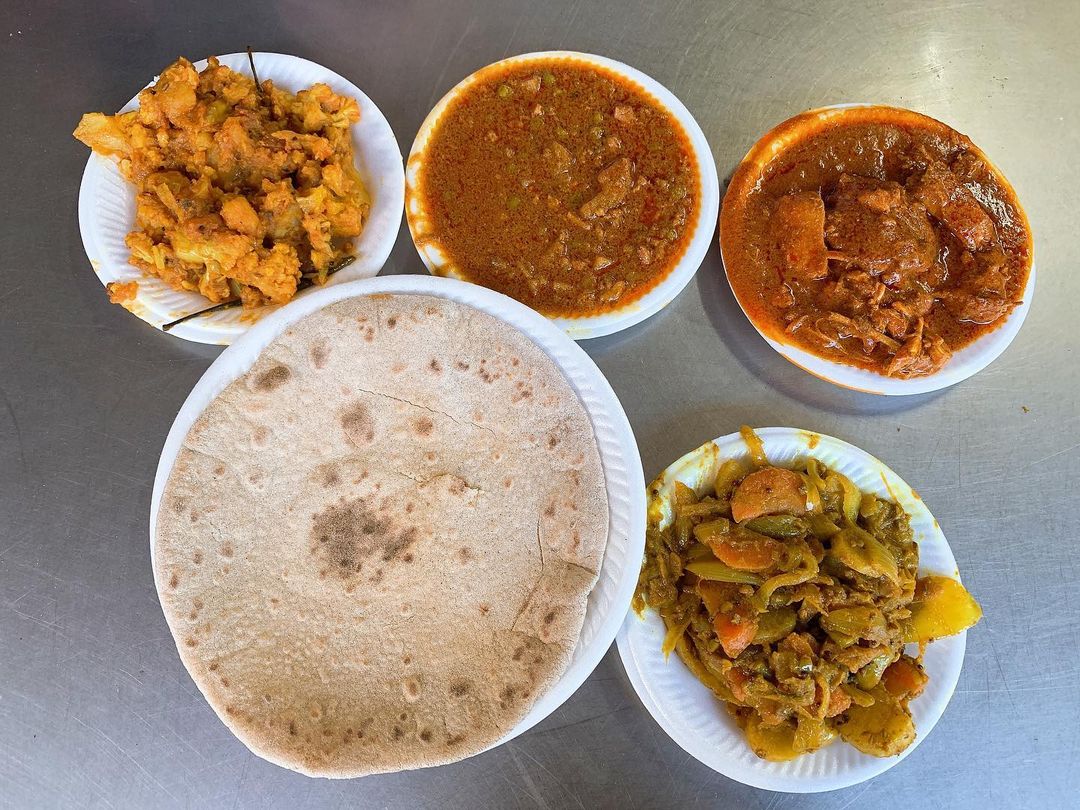 Image credit: @sushesuz
Some call Azmi Restaurant a legendary spot for chapati in Singapore, because the eatery has been honing their craft since 1960. Also known as the "Norris Road chapati", this eatery is run by two brothers from the founding family of Azmi Restaurant, and they have retained exactly the same recipes that their Indian ancestors used in the past, to this very day. All Chapati ($1) are made by hand, and fans rave that these pillowy rounds are the best accompaniment to their aromantic Mutton Keema ($3.50).
Address: 168 Serangoon Road, Singapore 209671
Opening hours: Daily 7am to 10pm
Tel: 9428 0203
Website
---
3. Ye Lai Xiang Hot & Cold Cheng Tng
---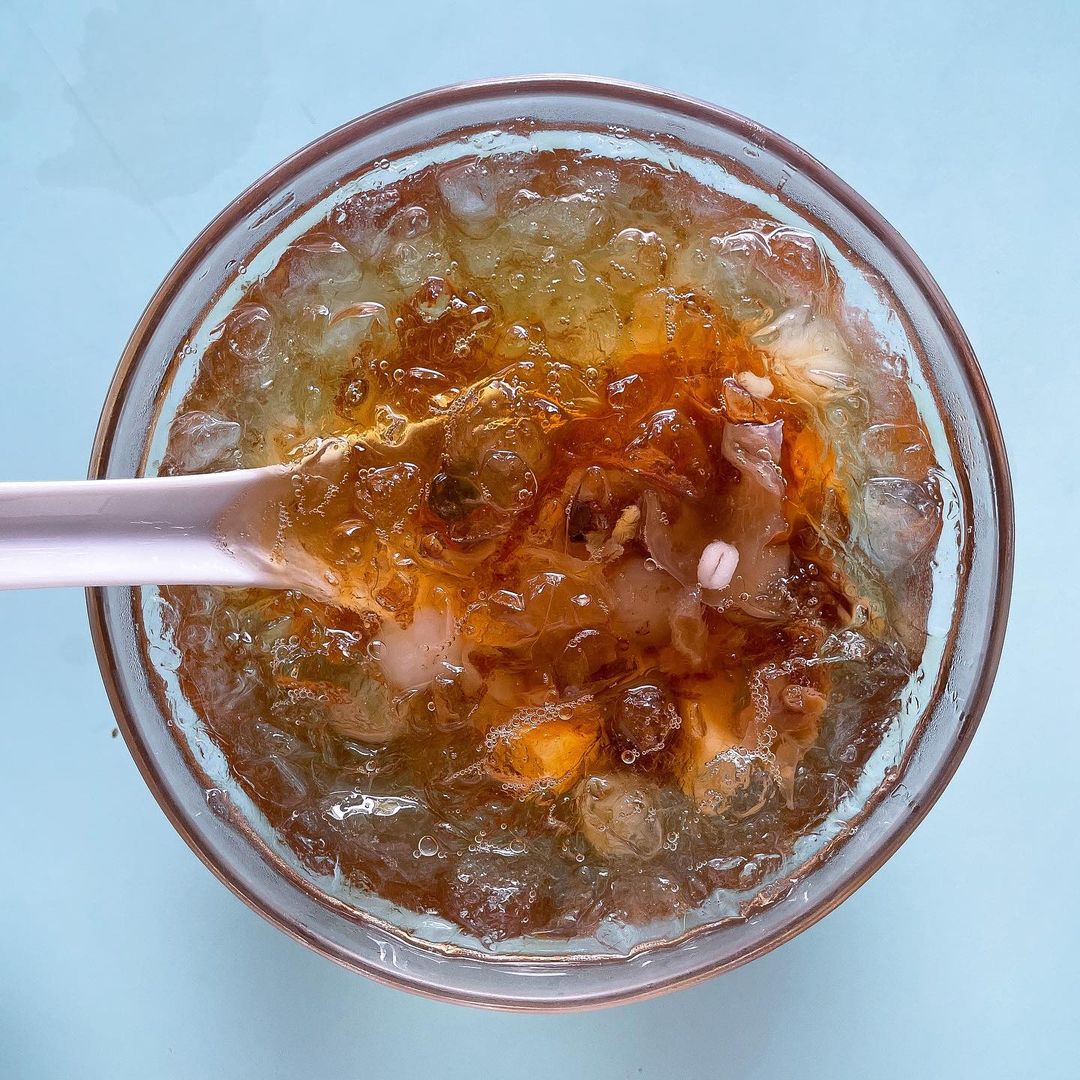 Image credit: @__zhihui.lim
You know a stall has got the goods when it has been running since 1939 on the back of one single menu item. This is the story of Ye Lai Xiang Hot & Cold Cheng Tng, which, as you guessed it, sells the traditional Chinese dessert that is chng tng, done two ways. Fans flock here in hordes to enjoy their dessert, which is loaded with all the liao we love, from persimmon strips to white fungus, and rounds of QQ sago. Each refreshing bowl is priced at $3, which is steeper than most chng tng stalls, but fans still clamour to pay the price due to how generously filled with goodies each bowl is.
Address: 1 Bedok Road, Bedok Food Centre, Singapore 469572
Opening hours: Wed-Sun 9am to 7:30pm
Tel: 9299 5062
Website
---
4. Sungei Road Laksa
---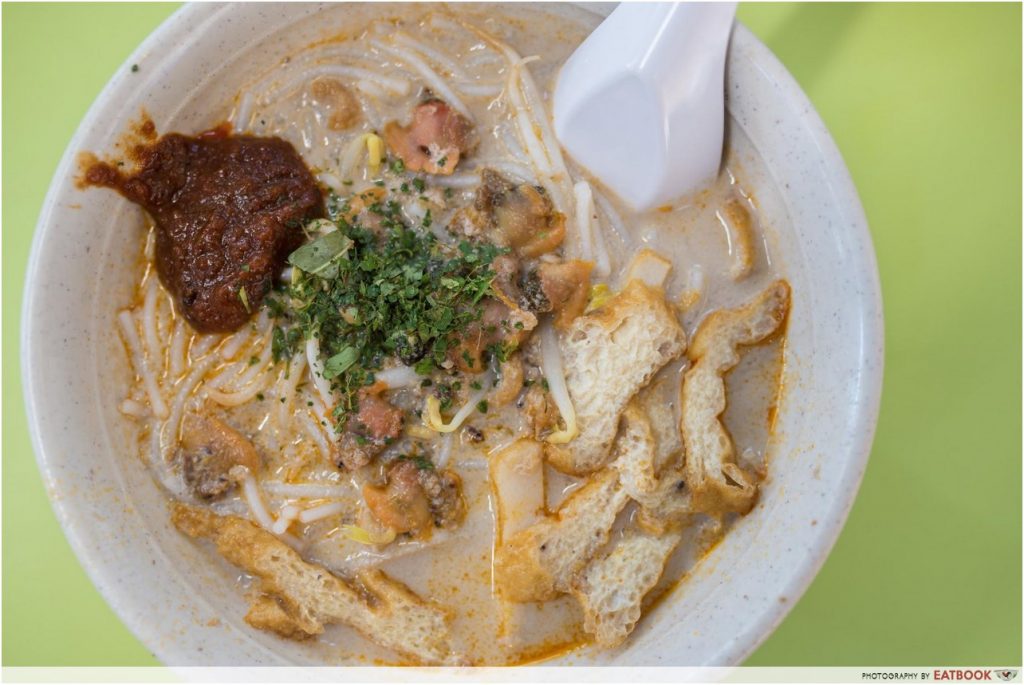 If you love eating your laksa with a spoon, you only have Sungei Road Laksa to thank for that. Since 1956, this stall has been making lemak laksa since its early days as a pushcart, serving workers their delicious and easy-to-eat bowlfuls, as one never needed chopsticks to dig in. Today, the stall operates out of a permanent home in Jalan Berseh, but still keeps some nostalgic elements, such as cooking their laksa over charcoal fire, and generously dosing each bowl with fat sea hum rounds, despite its affordable $3 price tag.
Address: 27 Jalan Berseh, #01-100, Singapore 200027
Opening hours: Thurs-Tue 9:30am to 4pm
---
5. Yunos N Family
---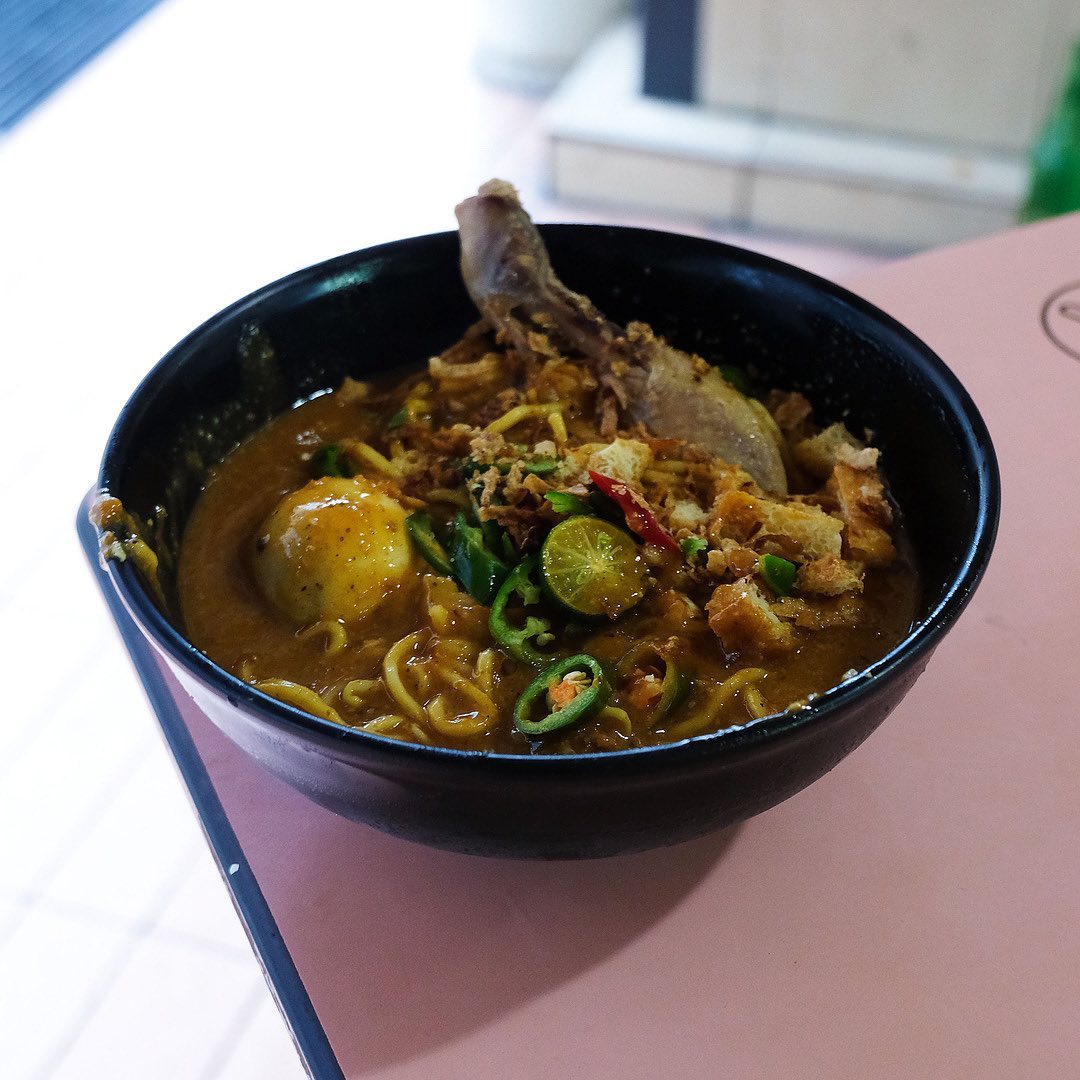 Image credit: @nickblitzz
Family-run Yunos N Family has been going strong for over 60 years, ever since its Javanese founder arrived in Singapore, armed with a mee rebus recipe that would completely change the game. What used to be a pushcart stall now has a permanent home in Ang Mo Kio, where the same hearty Mee Rebus ($3) is doled out day after day to hungry diners. Expect a gravy that tastes like a warm hug, heavy on notes of spice and chicken. The menu has since expanded to include Mee Soto ($3) too, which we highly recommend you adding a crispy-fried Begedil ($0.70) to for extra oomph.
Address: 724 Ang Mo Kio Ave 6, Singapore 560724
Opening hours: Tue-Sat 11am to 9pm
Website
---
6. Famous Eunos Bak Chor Mee
---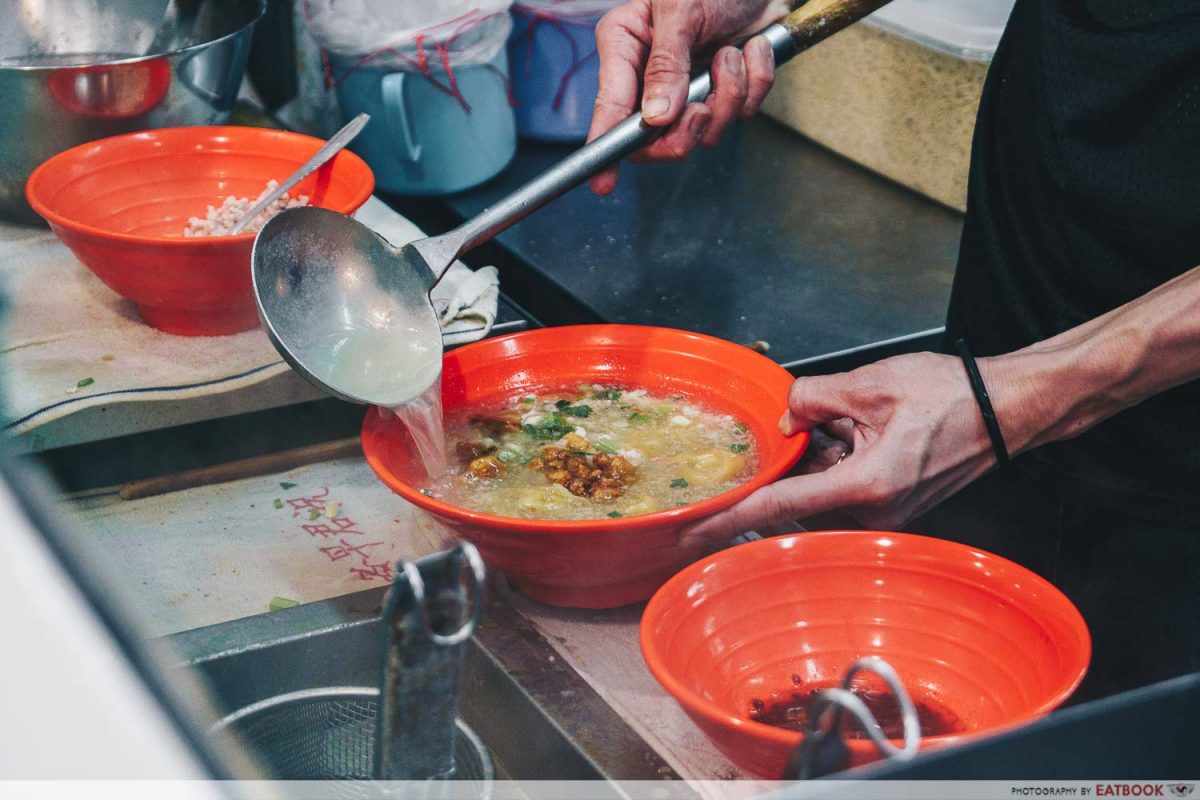 Bak chor mee is such a ubiquitous sight in hawker centres today, but if you really want to trace it back to its roots, you must pay a visit to Famous Eunos Bak Chor Mee. The family's bak chor mee recipe has been passed down from generation to generation, ever since the 1920s, when the family patriarch sold this dish out of a portable kitchen he carried across his back, held together by a bamboo pole. The stall has now franchised to open multiple outlets since the fifth generation took over, but no matter which you patronise, the same handmade pork dumplings, garlicky broth, and springy noodles remain. Prices start at $3.50 for their signature bowl.
Address: 7 Eunos Crescent, Hong Lee Coffeeshop, Singapore 400007
Opening hours: Daily 6am to 7:30pm
Website
---
7. Singapore Zam Zam Restaurant
---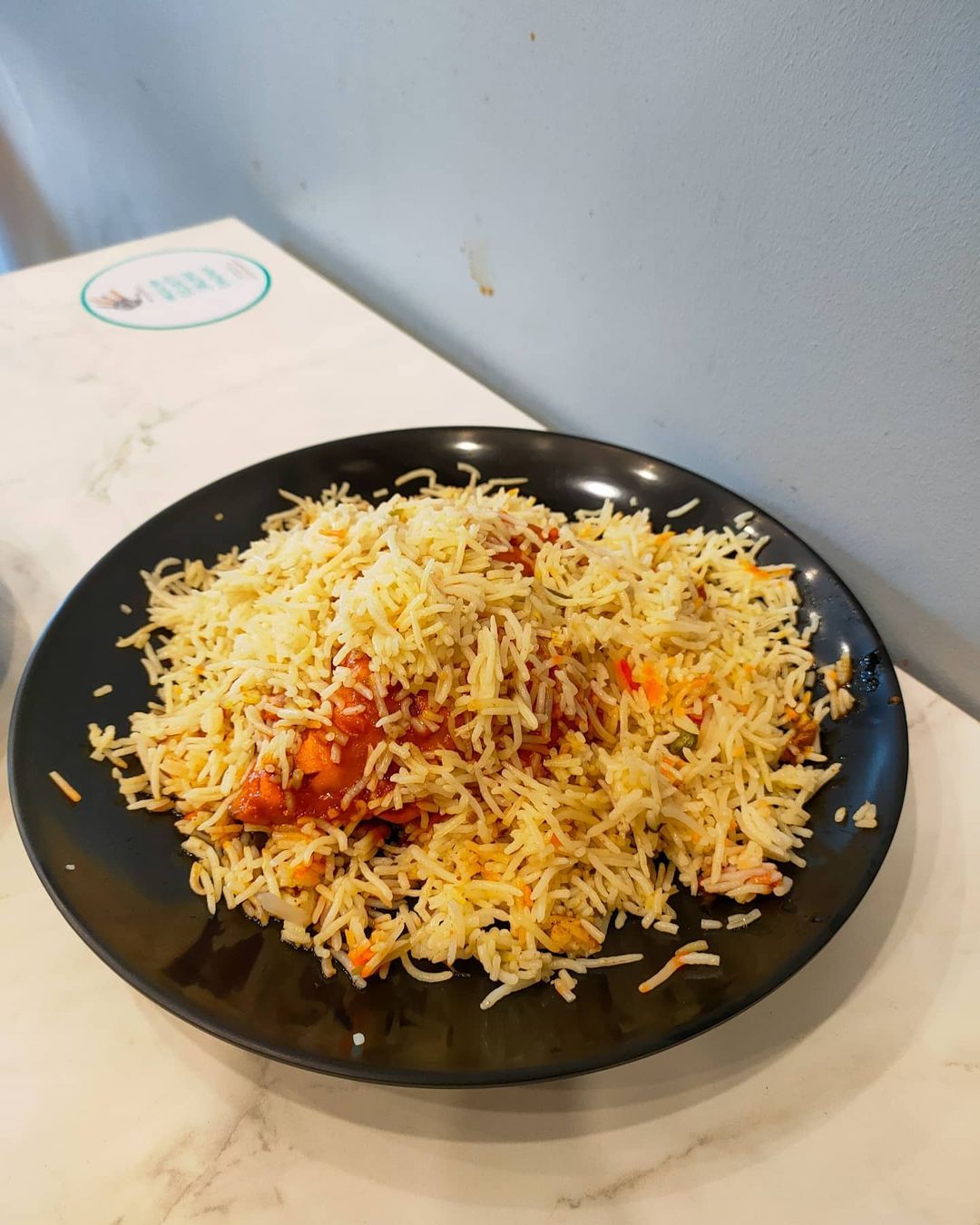 Image credit: @flipping.reviews
Arguably the oldest hawker establishment in our city is Singapore Zam Zam, which has been around since 1908. Some beloved dishes here include their murtabak, which start from $5 if you order their beef or sardine flavours. Otherwise, their Mutton Biryani ($7) is another big win for frequent diners, as each portion comes with a huge hunk of mutton atop fragrant basmati rice. Complete your meal with a glass of hand-pulled Teh Tarik ($1.50), and you have a meal to remember.
Address: 697-699 North Bridge Road, Singapore 198675
Opening hours: Daily 7am to 11pm
Tel: 6298 6320
Website
---
8. Loo's Hainanese Curry Rice
---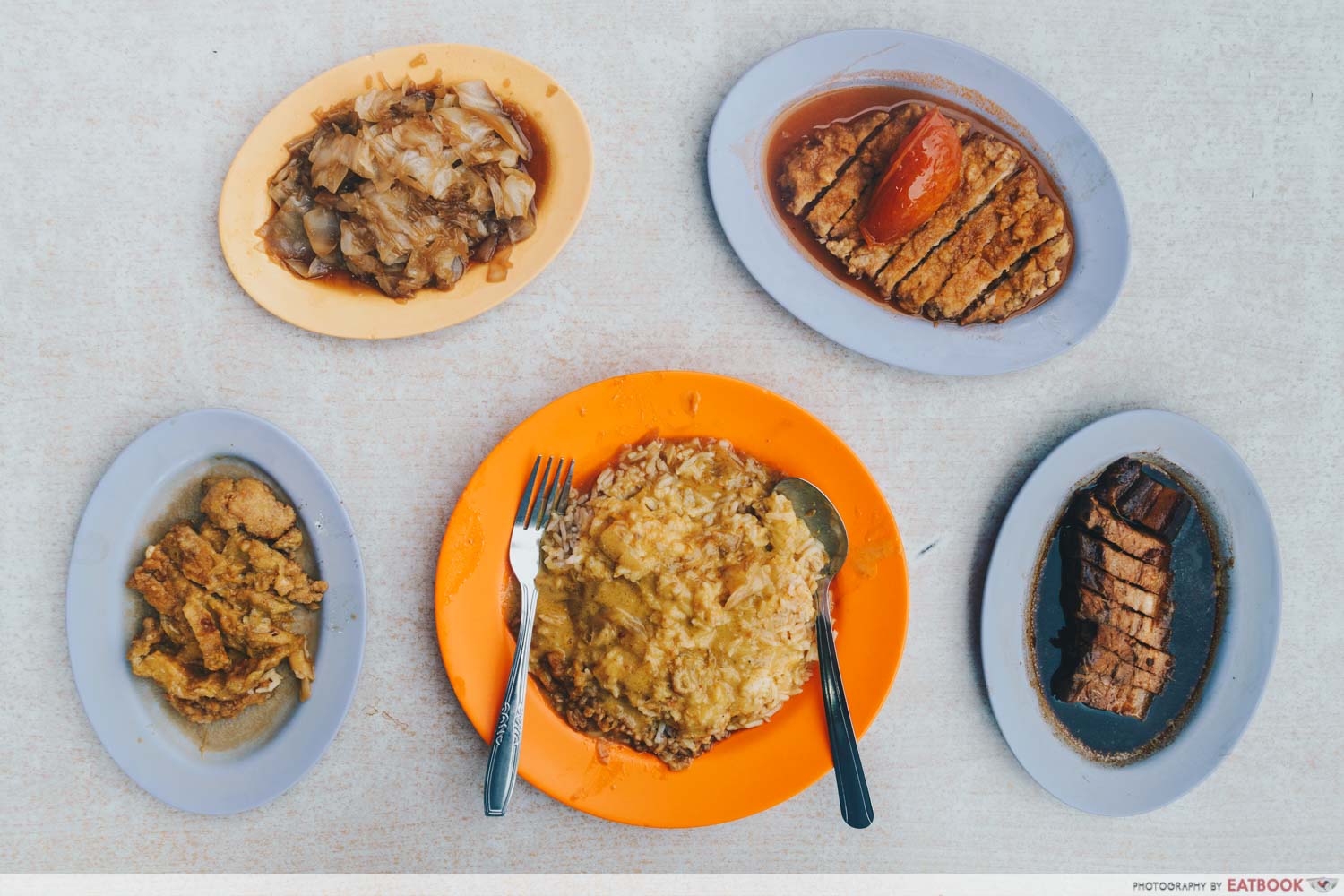 Few dishes capture "ugly delicious" as well as Hainanese curry rice, and Loo's Hainanese Curry Rice takes this to the next level. This stall has been running since 1946, serving up sloppy, moreish mounds of rice, meat, and curry zhup day after day. Fans especially love the curry, which is made with hand-chopped ingredients, and takes two days to prepare, as well as their Pork Chop (from $2), breaded with Khong Ghuan biscuits the old-school way.
Address: 71 Seng Poh Road, #01-49, Singapore 160071
Opening hours: Fri-Wed 8am to 2:45pm
Tel: 6225 3762
---
Old-school hawker stalls in Singapore
---
We have our multicultural heritage to thank for today's rich, complex, and varied local hawker scene, decorated with both new and traditional hawker stalls. Everyone has a part to play to preserve, protect and celebrate it.
One way to better learn and appreciate our diverse cultures is through learning the origins and recreating traditional dishes. is a new website where you can get the lowdown on traditional recipes shared by fellow users. Recipes are crowd-sourced too, so if you have a family recipe to share, feel free to do so on the website as well!
This post is brought to you by #SGinHarmony, an initiative by the Ministry of Culture, Community and Youth (MCCY), with support from community partners.
The post 8 Oldest Hawker Stalls In Singapore To Rediscover Our Multicultural Food Heritage appeared first on EatBook.sg – New Singapore Restaurant and Street Food Ideas & Recommendations.