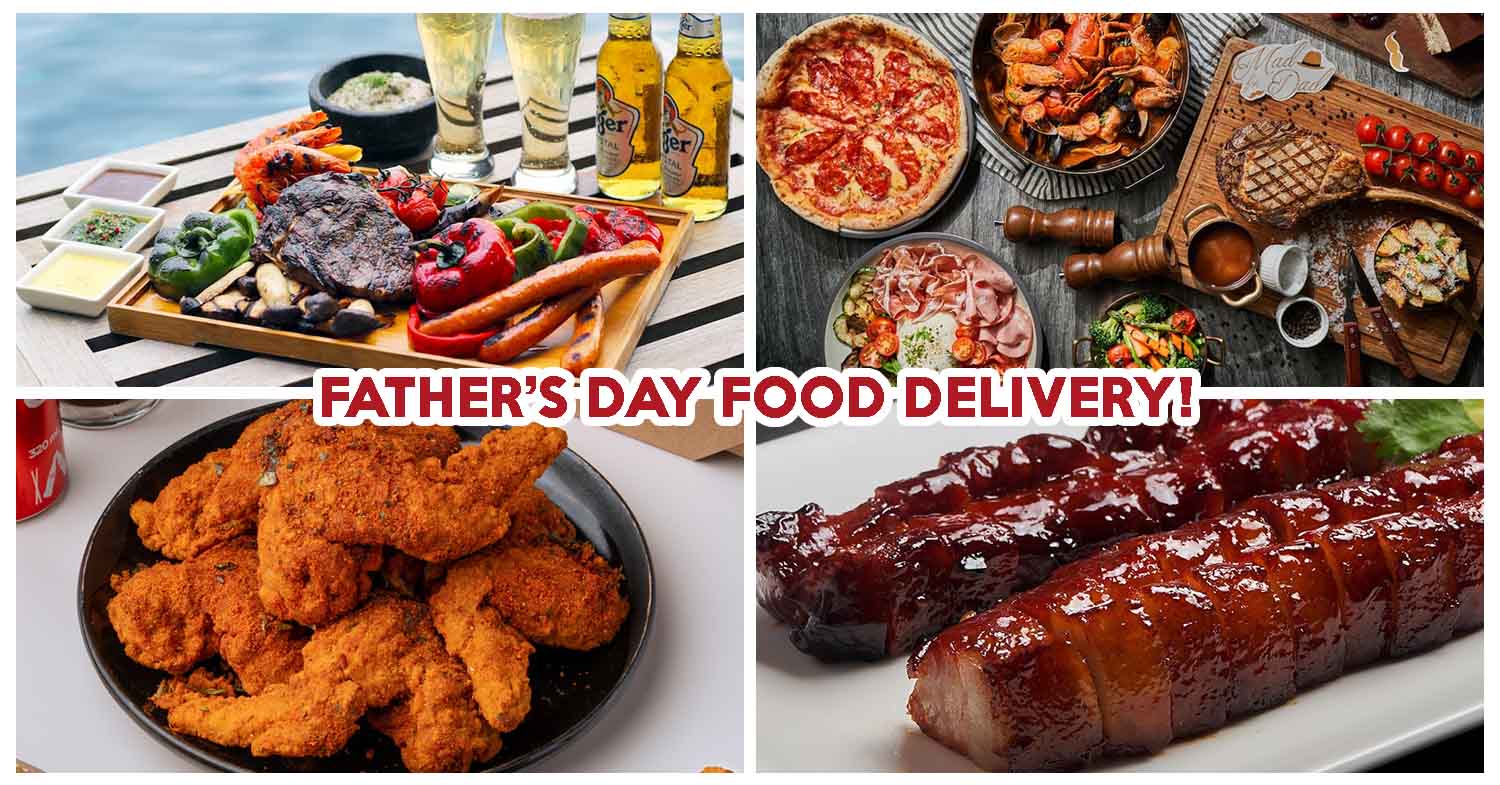 ---
Father's Day 2021 restaurant delivery
---
With the extension of the ban on dining in, Father's Day meals are going to have to be stay-home affairs. Don't be bummed, though, as you can make the most out of the occasion and show dad you care by treating him to a quality meal at your very own dining table. To help, we've rounded up eight options for Father's Day restaurant deliveries, with all meals coming in at just $50 or less per person.
---
1. Shangri-La 
---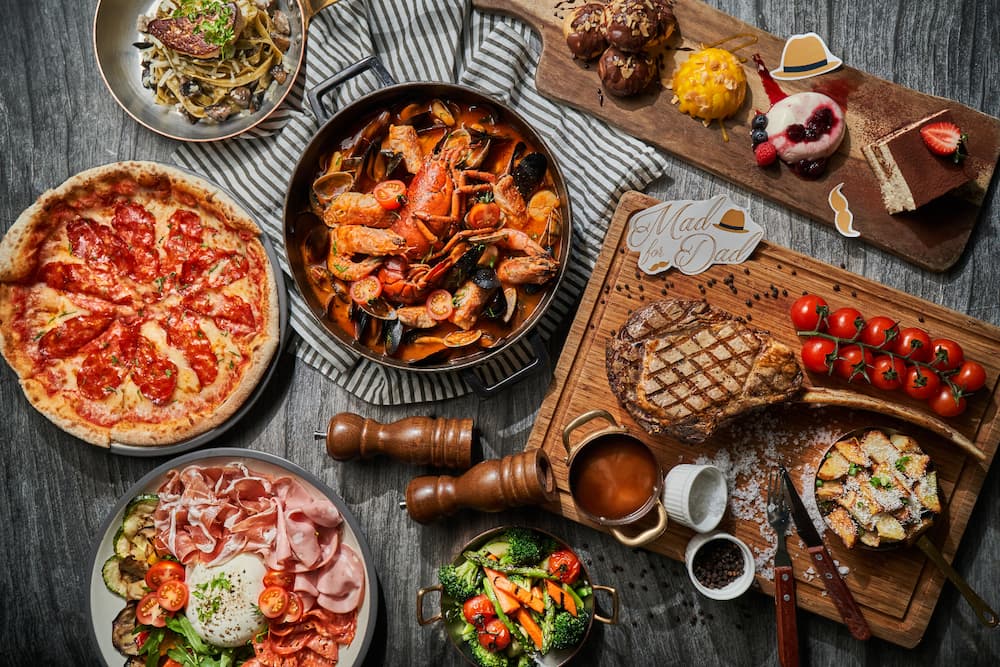 Image credit: Shangri-La
Shangri-La Hotel is offering a full Italian feast for Father's Day. Their Waterfall Father's Day Family Feast is priced at $288, and feeds up to six people. The extensive set comprises antipasta, two pizzas, two pasta, meat, seafood, and an array of desserts, so dad is definitely going to be well-fed after. Deliveries are available from 18 to 20 June, and delivery is free. Place your order for the Father's Day Family Feast on the Shangri-La Singapore website.
---
2. Se7enth
---

Image credit: Se7enth
If your father's big on grilled meats, then get the DAD's Grilled Platter by Se7enth at Oakwood Premier AMTD Singapore to make him smile. Priced at $55+, each set feeds two. The portion comes with a 220g slab of Angus ribeye, chicken cheese sausages, tiger prawns, and a medley of summer vegetables. Accompanying the protein and greens is a bed of truffle mash, as well as a medley of house-made sauces. All orders come with two bottles of Tiger Crystal beer too! Order via the Se7enth website. Orders below $125 will be subject to a delivery fee, with the cost depending on location. 
---
3. Blue Jasmine 
---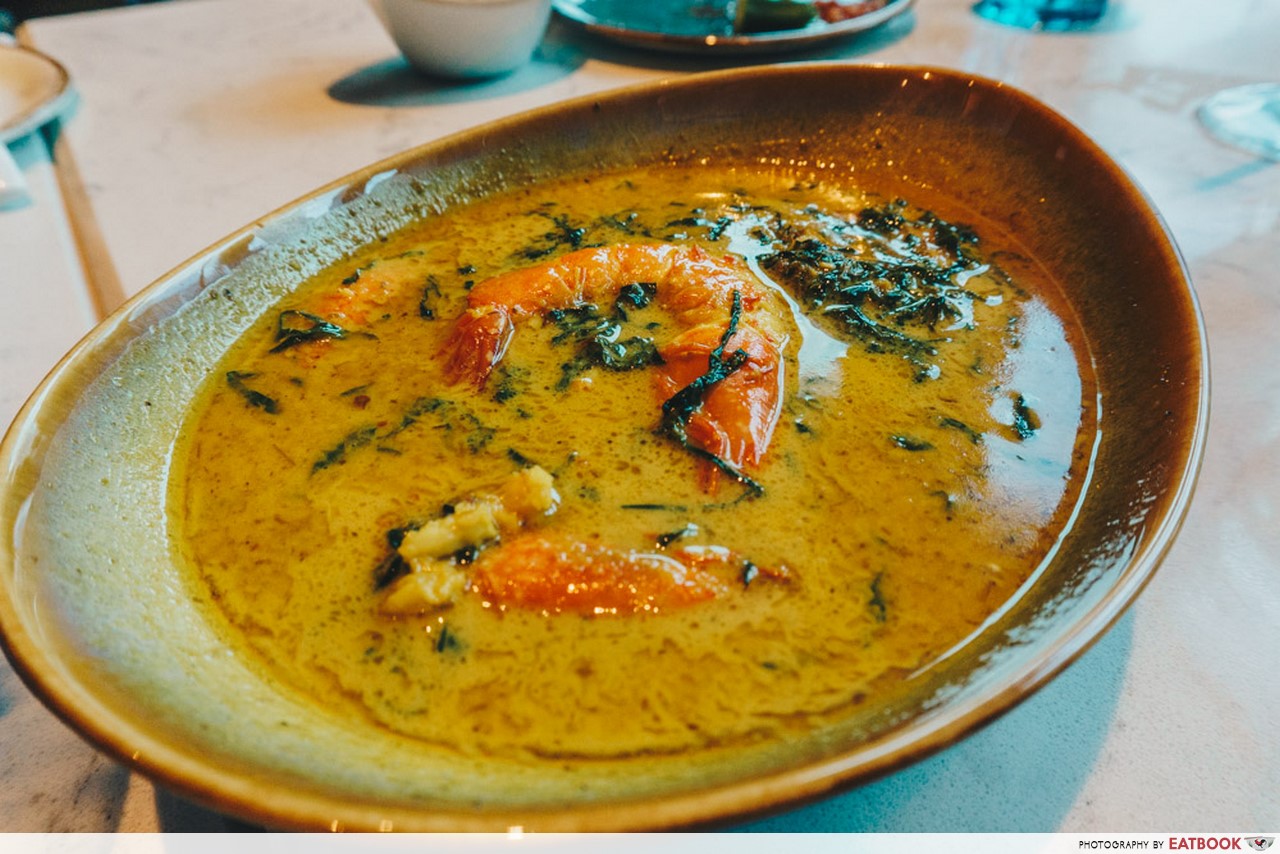 Treat dad to a spicy Thai feast at Blue Jasmine, where a six-course menu costs $98 for four people. Dishes to look forward to include their Tom Kar Gai soup, and a tangy tamarind-laced Thai curry known as Gaeng Som. Also to finish is a selection of sweet treats available with their Thai dessert platter, also perfect to sooth the burn after all that spice. This menu is available via self-collection only.
Address: 10 Farrer Park Station Road, Level 5, Park Hotel Farrer Park, Singapore 217564
Opening hours: Daily 11am to 5pm, 5:30pm to 10pm
Tel: 6824 8851
Website 
---
4. Two x Four 
---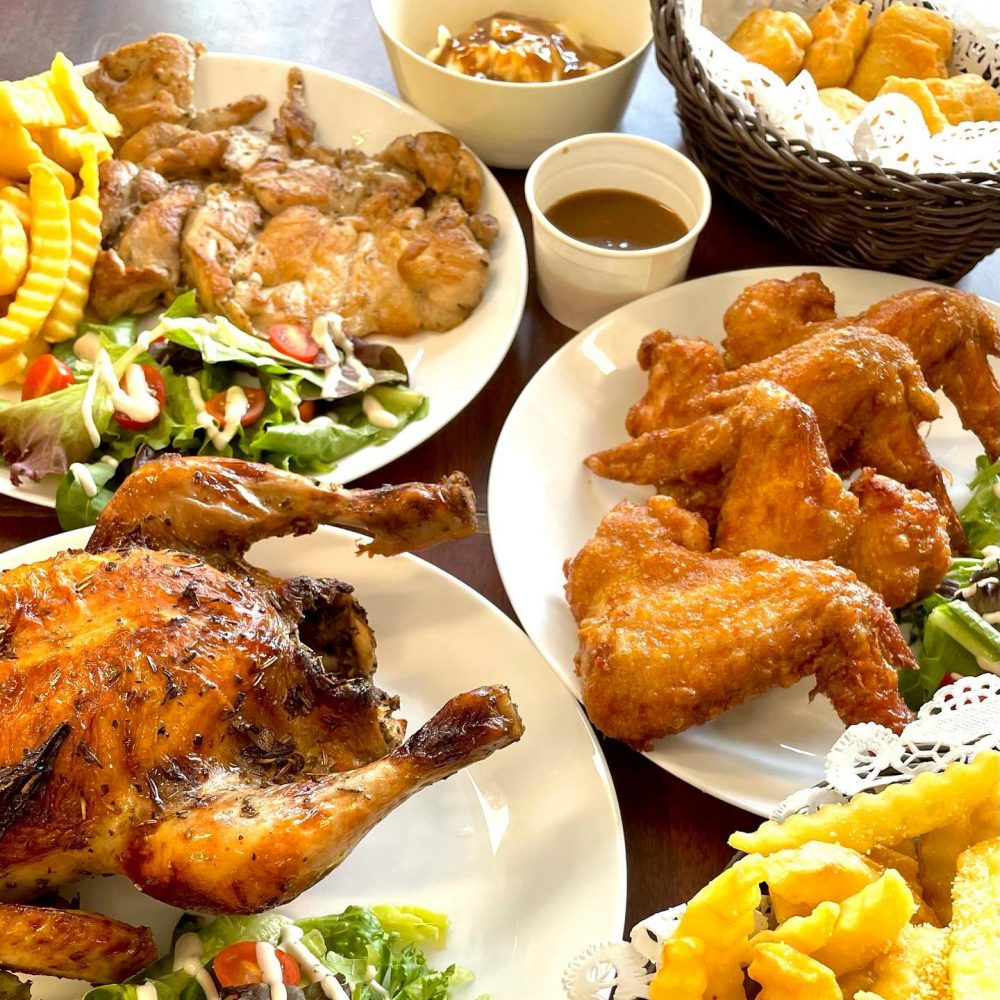 Image credit: Two x Four
Arrange for a chill movie night with the family, and feed everyone with Two x Four's tasty platters. Choose from their Meat Platter ($42), which comes with a whole baked chicken, a chicken chop, and sides, or their Seafood Platter ($45), with fish and chips, barramundi, and seafood aglio olio, among others. Even better, get both, as each feeds two to three, and you're definitely not going to break the bank either! Delivery is free if you live within 1km of the restaurant, which is located near Holland Village, and goes up to $8 if you live within a 5km radius. Order via the Two x Four order form.
---
5. Curry Fried Chicken 
---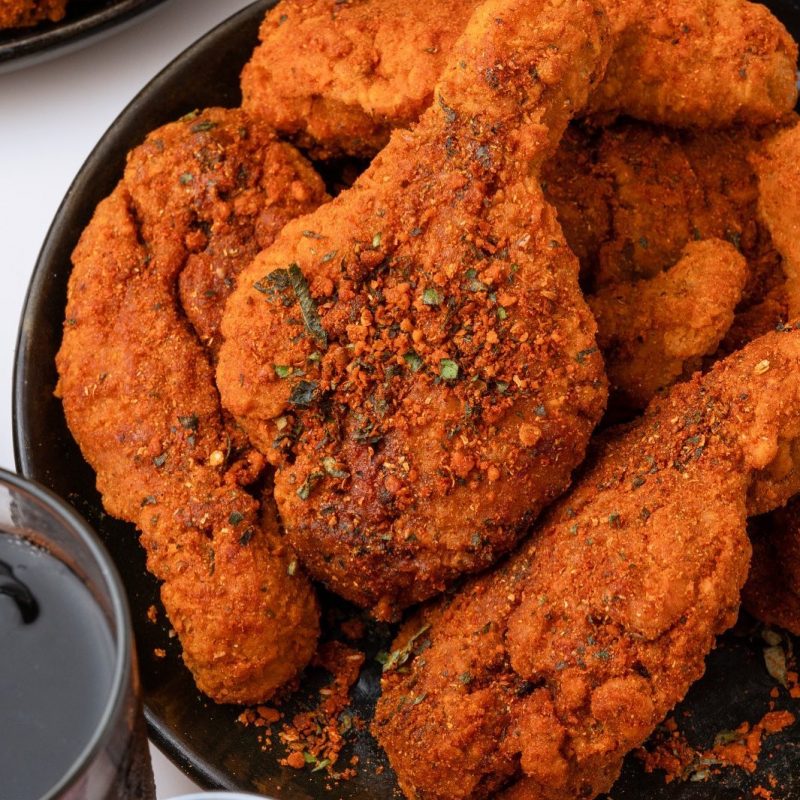 Image credit: Curry Fried Chicken
You can't go wrong with fried chicken, especially when it comes marinated and seasoned with curry powder. New eatery Curry Fried Chicken allows you to experience that with their Father's Day Curry Buddy Feast ($98), which feeds two to four with a variety of curry fried chicken, and five sides. The sides selection is immense, from the classic fries and coleslaw, to Lime Mayo Fries, Waffles + Maple Syrup, Curry Cheese Fries, and more. Order and enjoy home delivery from the Curry Fried Chicken website.
20 Korean Fried Chicken Delivery Services During This Stay-Home Period
---
6. No. 5 Emerald Hill 
---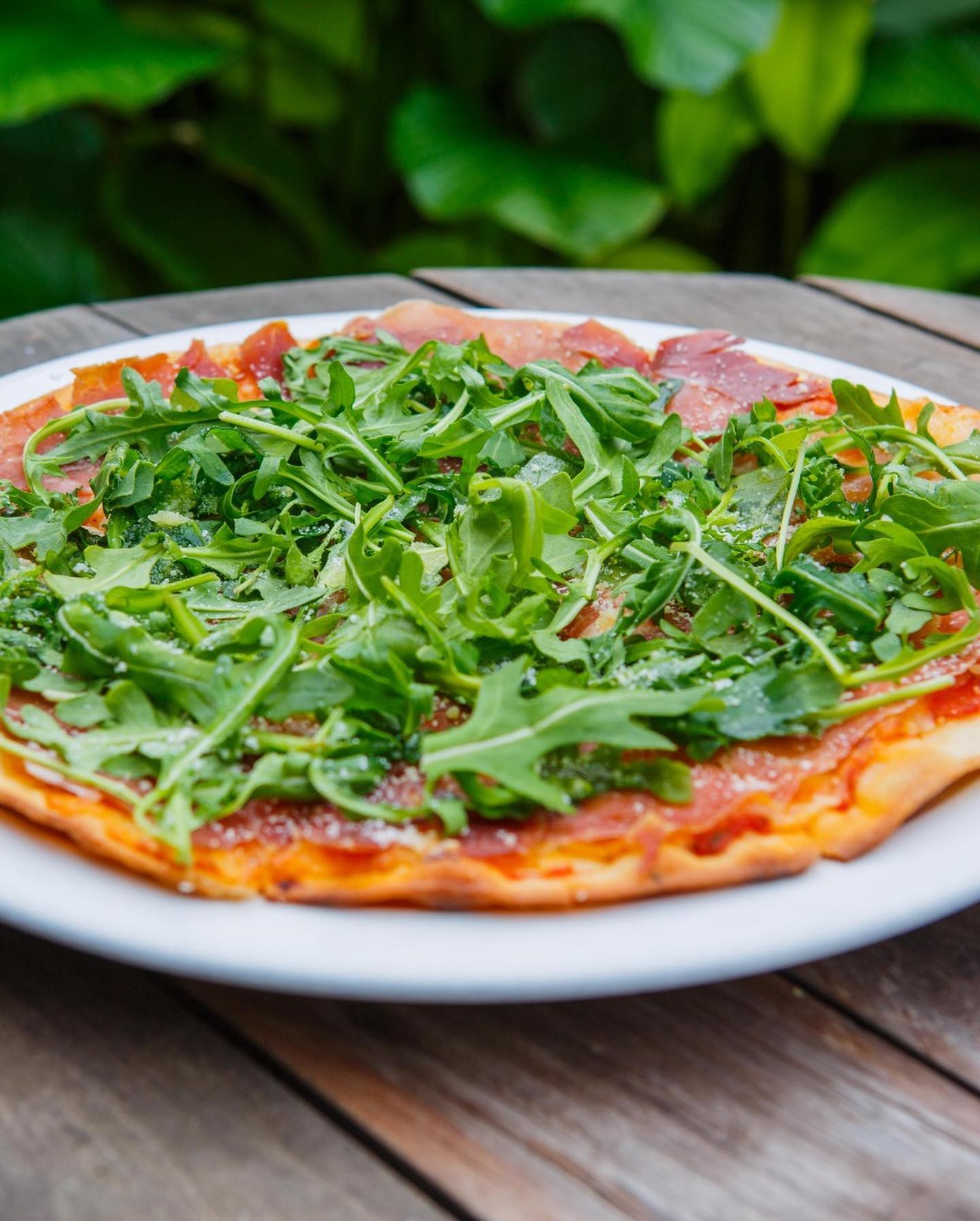 Image credit: No 5 Emerald Hill
No. 5 Emerald Hill is offering 20% off its ala carte menu on 19 June and 20 June, in honour of Father's Day. A lengthy list of bar snacks are available for the picking, from Mini Beef Burgers ($24), to Fish & Chips ($18), Four Cheese Pizza ($22), and more. Kick back and relax with a selection of these bites, with the Euro Cup on TV, and you pretty much have given your dad a great evening to remember. To order, call 6732 0818, or WhatsApp 9777 5957.
Address: 5 Emerald Hill Road, Singapore 229289
Opening hours: Daily 12pm to 10:15pm
Tel: 6732 0818
Website
---
7. Okra By SWG
---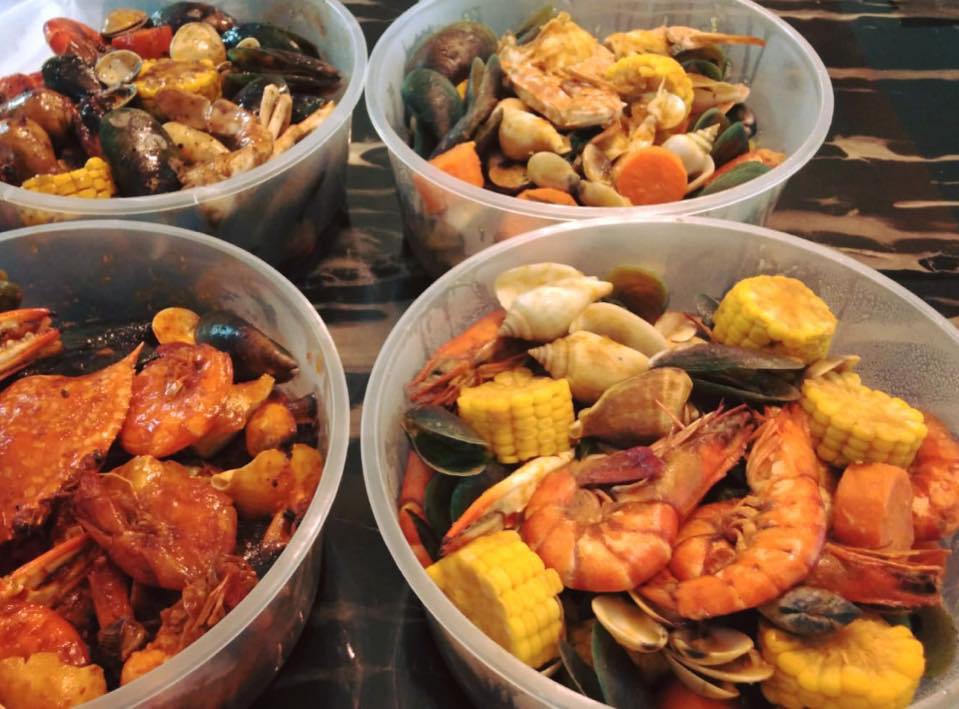 Image credit: Okra By SWG
Enjoy a halal seafood feast with dad thanks to Okra By SWG's seafood shellout bundles. Prices start at $100 for The Quad, a seafood shellout serving that feeds four people, and comes with 10 sticks of satay, as well as drinks. If your family is a lot larger, then you can get your hands on The Octet ($195), which feeds eight, and includes Ramen Wings as a side too. These wings are a signature dish here, comprising spicy wings coated with a crushed instant ramen crust. Order from the Okra By SWG website.
---
8. Dian Xiao Er
---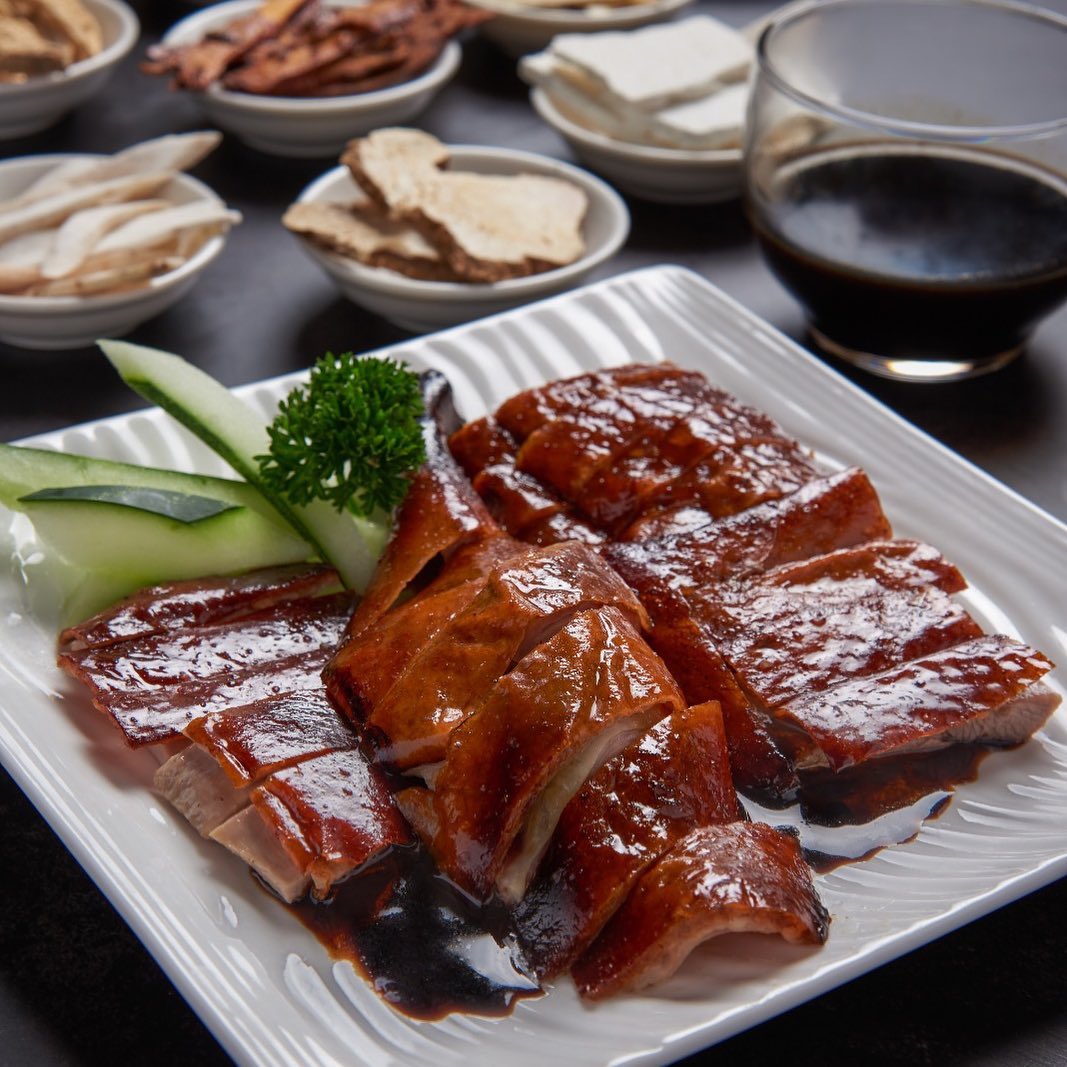 Image credit: Dian Xiao Er
Dian Xiao Er has an ultra-affordable Father's Day Value Set, priced at just $88 to feed four. There are six dishes on the menu that you get for the price. Naturally, their Herbal Roast Duck is on the list, and you can choose between their Angelica Herb or Ten Wonder Herb flavours. Next, you get Sliced Garoupa in Assam Style, Seafood Combo with Assorted Vegetables, Home-Cooked Chicken In Chinese Wine, and two more vegetable dishes to round off the meal. All you need to do is to prepare some rice, and you have a complete meal to celebrate.
The menu is only available till 20 June, and you can order it on the Dian Xiao Er website. Islandwide delivery is $4.90 with a minimum spend of $40.
---
Father's Day food delivery
---
Treat dad to a good meal this Father's Day, and enjoy dishes that span halal seafood feasts to grilled meat platters, and more. For more Father's Day dining options, enjoy Crystal Jade's dining deals, which offers up to 15% off their takeaway feasts.
Crystal Jade's Mother's And Father's Day Menu Has Atas Dishes Like Pan-fried Foie Gras And Irish Duck
The post 8 Father's Day Restaurant Deliveries Under $50/Person To Treat Dad To A Stay-Home Feast appeared first on EatBook.sg – New Singapore Restaurant and Street Food Ideas & Recommendations.